"Pussy Grabs Back" Organizers React to Debate, Plan Ahead Post-Election
Defeating Trump is No. 1. But holding a Clinton administration accountable to the left is a close second.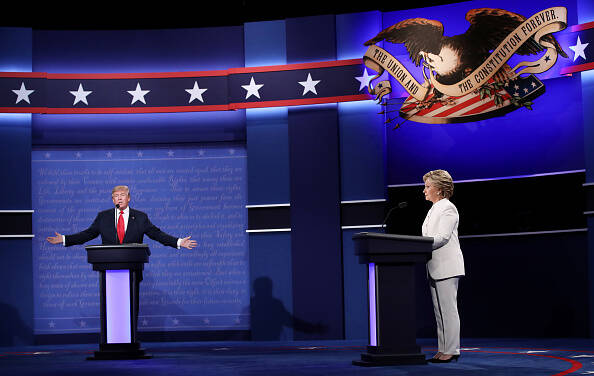 We wanted to make sure you didn't miss the announcement of our new Sustainer program. Once you've finished reading, take a moment to check out the new program, as well as all the benefits of becoming a Sustainer.

"I'm in a room full of women," Yong Jung Cho, an organizer with #AllOfUs2016, said during Wednesday night's presidential debate, ​"and we all audibly gasped and cringed at (Donald) Trump's response on abortion. Women will make our own decisions about our own bodies, lives and we'll happily defeat Trump in November."
'We've got to draw the line with Trump, but we have to really give the message to the Democrats if they get elected that we need something dramatically different.'
"Each time he is confronted about how disgusting or dangerous he is, he deflects and talks about something he thinks white voters think is more dangerous than he is: ISIS, Mexicans, undocumented people, Black people and immigrants," she said. ​"It's clear. Trump never apologizes and he will never take responsibility for his actions and words."
Cho was one of hundreds of women around the country this week to protest ​"Cheeto Voldemort," as one activist's sign called the Republican nominee. She helped pull together a demonstration in Washington, D.C., at the Trump International Hotel, just down the road from the White House. At least 15 ​"GOP Hands Off Me" and ​"Pussy Grabs Back" actions are scheduled to happen around the country by week's end, led by women and — in some cases — survivors of sexual assault. Several more protests are being planned through election day.
The names of the protests are a reference to Trump's 2005 brag to ​"Access Hollywood" host Billy Bush that he grabs women ​"by the pussy" without consent, because ​"when you're a star, they let you do it." Signs at demonstrations in different cities riffed on the concept, quipping ​"This Pussy Votes." Another sign, in a nod to a hit song by Beyoncé, announced ​"Pussies in Formation."
Upon hearing the Trump tapes, Brigid Flaherty, an organizer in New York's labor movement, went into rapid response mode. She got on the phone with two other women she knew from doing racial and immigrant justice work and started planning a ​"multi-racial feminist response to this moment."
"He's shown his cards his entire run," Flaherty says about Trump. But the tapes, leaked this month, made it a ​"much more deeply personal moment."
Flaherty told In These Times that ​"the way that rape culture was exposed hit me in the gut. I needed to be in a space with women to express that anger and to show that we're fighting back."
"

Fight for a world that liberates us all"

From that initial phone conversation, several women with backgrounds in a range of movement groups — from the World March of Women, Stop Trump Network, National Domestic Workers Alliance, #AllOfUs2016 and more — joined the ​"Grab Back" fold. The group decided to hold ​"model actions" in Washington, D.C., and New York City, and distributed a toolkit online for anyone interested in planning actions in her own city, laying out goals and guidelines for where to hold protests and how to pull together a team.

"We know that the RNC works against all women's rights, but especially impacts the lives of Black, Latinx, immigrant, young, poor, queer and trans women," the toolkit states. ​"We want to visibilize the women and trans people most impacted and leading organizing to fight for a world that liberates us all, so we recommend those folks be at the leadership and frontline of these actions."

While the first goal is to hurt Trump's chances at winning in November, organizers are also clear to target the GOP itself, and what they call its ​"long history of hateful and violent rhetoric and policy." Among the main objectives, too, is to ​"uplift and visibilize feminist organizing, in particular Women of Color led, around the country and build energy for feminist organizing in the years to come," the toolkit reads.

"This really is a moment of self-organization. People are just stepping up in their cities to make it happen," says Flaherty.

Organizers see these actions as about much more than stopping Trump. While members of the planning team have been involved in movements for the last several years, many participating in the actions are coming to activism for the first time. For them, ​"politics" has often meant presidential elections. This week's protests are a chance to introduce newcomers to the kind of political engagement that happens outside the ballot box: social movements and nonviolent direct action. Looking ahead to what they hope will be another Clinton White House come January, organizers see these protests — in part — as a chance to arm fledgling activists with the tools to hold the incoming administration accountable to the left's demands.

"There have been so many survivors and women who are so excited to be able to yell pussy in front of Trump Tower," says Cindy Wiesner, a core organizer with #GOPHandsOffMe and the national coordinator of the Grassroots Global Justice Alliance. ""We know that rape culture is bipartisan, but at this moment this is about being able to talk about the danger of Trump and the long-term implications of what the movement behind him means."
"

The movement's moving"

Wiesner predicts the forces coalescing around Trump are unlikely to disappear if he loses the election, warning that progressives need to be prepared for battles on two fronts: one, to pressure the Clinton administration and, two, to thwart a newly emboldened far-right.

"We're very clear that we need to build an independent, autonomous and strong progressive left if Hillary Clinton is elected, to hold her accountable," says Wiesner. ​"The reality is that this momentum is also a message for the Democrats and for Hillary Clinton. Our feminism is very different from her feminism."

At the same time, she says, ​"the right wing and the alt-right is going to be organized. If Trump loses, we have to be clear that there will be organization and there will be racist and xenophobic backlash at the local level." Just as important, Wiesner emphasized, is understanding the impact of both an insurgent far-right and a potential Clinton presidency for movements around the world.

"We've got to draw the line with Trump, but we have to really give the message to the Democrats if they get elected that we need something dramatically different," Wiesner advised. ​"Who is president of the United States matters not only to us, but to people around the world. We don't want Hillary Clinton to be the 21st century, American Margaret Thatcher if she wins."

"The movement's moving," Wiesner said. And it's not likely to stop when the debates and election are over.
Be a Sustainer
We surveyed thousands of readers and asked what they would like to see in a monthly giving program. Now, for the first time, we're offering three different levels of support, with rewards at each level, including a magazine subscription, books, tote bags, events and more—all starting at less than 17 cents a day. Check out the new Sustainer program.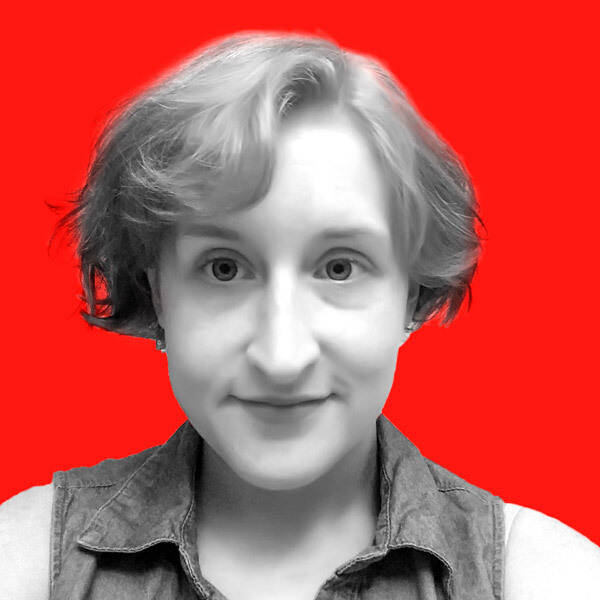 Kate Aronoff is a staff writer at The New Republic and author of Overheated: How Capitalism Broke the Planet — And How We Fight Back. She is co-author of A Planet To Win: Why We Need a Green New Deal and co-editor of We Own the Future: Democratic Socialism—American Style. Follow her on Twitter @katearonoff.