$950,000 Win for NYC Workers Invigorates Supply-Chain-Justice Movement

A lot of the heavy lift­ing in today's labor move­ment is com­ing from an unex­pect­ed place: the ware­hous­es and pro­cess­ing facil­i­ties that bridge the retail and whole­sale mar­kets. Alien­at­ed from tra­di­tion­al labor union struc­tures, these more obscure links in the sup­ply chain offer a new breed­ing ground for inno­v­a­tive rank-and-file mobi­liz­ing. The recent Wal-Mart ware­house strikes in Cal­i­for­nia and Illi­nois showed how pre­car­i­ous low-wage work­ers orga­nize on their own in defi­ance of temp boss­es, the police, and the nation's retail giant.
Mean­while, in Queens, New York, a land­mark legal vic­to­ry for ware­house work­ers and truck dri­vers at a local food dis­trib­u­tor reveals the val­ue of a more nim­ble-foot­ed approach to empow­er­ing non-union­ized workers.
Late last month, a fed­er­al judge ruled that dis­tri­b­u­tion com­pa­ny Bev­er­age Plus must pay a group of Lati­no work­ers about $950,000 in dam­ages. The deci­sion cit­ed repeat­ed and will­ful labor vio­la­tions by the com­pa­ny, includ­ing deny­ing over­time to employ­ees who worked up to 12-hour days.
The abuse esca­lat­ed after work­ers dared to speak up. Accord­ing to the law­suit, after plain­tiff Richard Meri­no was fired in retal­i­a­tion for tak­ing legal action, he ​"was unable to send his moth­er mon­ey in Mex­i­co and became ​'con­stant­ly stressed and unable to sleep because he was wor­ried about how he would sup­port himself."
The Bev­er­age Plus suit was an unusu­al vic­to­ry in part because the work­ers did­n't just seek a set­tle­ment to avoid bur­den­some lit­i­ga­tion, but instead went through the full court process. It also stands out as part of an emer­gent rad­i­cal strain in labor orga­niz­ing that approach­es the entire sup­ply chain holis­ti­cal­ly. The coali­tion of work­ers and activist lawyers group aid­ing the lit­i­ga­tion, Brand­work­ers Inter­na­tion­al, togeth­er with New York City Indus­tri­al Work­ers of the World, joint­ly run Focus on the Food Chain, a cam­paign for sus­tain­abil­i­ty in New York City's food infra­struc­ture through orga­niz­ing the food pro­cess­ing and dis­tri­b­u­tion sectors.
Brand­work­ers sees wage theft as an espe­cial­ly dev­as­tat­ing issue for mar­gin­al­ized immi­grant work­ers because they are often sup­port­ing fam­i­lies back home. Daniel Gross, an attor­ney with Brand­work­ers, tells Work­ing In These Times, ​"Our mem­bers sent a huge por­tion of their earn­ings back home – to Mex­i­co, to Ecuador, El Sal­vador, the Domini­can Repub­lic, Peru – and that mon­ey has extreme impor­tance back home, whether it's build­ing a home, or access­ing clean water, or edu­ca­tion or med­ical care," he says. ​"So [this is an] extreme­ly egre­gious assault on a fam­i­ly's finan­cial future."
One of the Focus on the Food Chain​'s first vic­to­ries was a show­down with gourmet seafood sup­pli­er Wild Edi­bles. Brand­work­ers exposed abus­es of the most­ly Lati­no pro­cess­ing work­ers that includ­ed ​"large-scale wage theft" and fail­ure to pro­vide ade­quate safe­ty equip­ment. The work­place-jus­tice cam­paign, braid­ing togeth­er lit­i­ga­tion, boy­cotts and pub­lic protests, spurred dozens of image-con­scious restau­rants to drop the com­pa­ny. The ordeal even­tu­al­ly pre­cip­i­tat­ed a bank­rupt­cy, which in turn led to a legal set­tle­ment that pro­vid­ed work­ers with back pay as well as a long-term com­mit­ment to com­ply with fair labor practices.
Brand­work­ers is now tar­get­ing Queens-based indus­tri­al bread pro­duc­er Tom Cat Bak­ery, where truck dri­vers com­plain of abu­sive work­ing con­di­tions and ​"being threat­ened with severe health­care cut­backs." Backed by com­mu­ni­ty-based orga­ni­za­tions, includ­ing the labor advo­ca­cy group Domes­tic Work­ers Unit­ed, the dri­vers have demand­ed that the pri­vate-equi­ty firm behind the man­age­ment pro­tect their health ben­e­fits and guar­an­tee equi­table treat­ment of drivers.
Brand­work­ers has also drawn the atten­tion of author­i­ties to food-indus­try abus­es through pub­lic protests against Tor­tille­ria Chi­nant­la, a noto­ri­ous­ly abu­sive tor­tilla fac­to­ry where Juan Bat­en, a young Guatemalan work­er, was crushed to death in a dough machine acci­dent in 2011. Fed­er­al safe­ty inves­ti­ga­tors found that the machine lacked the required safe­ty guard, and the own­er is now fac­ing a state attor­ney gen­er­al investigation.
In a way, Brand­work­ers and the IWW-inspired Focus on the Food Chain are rebrand­ing old syn­di­cal­ist orga­niz­ing tra­di­tions, which cen­ter on work­place-based direct action and rank-and-file mobi­liz­ing. The geneal­o­gy is fit­ting, since today's ware­hous­es and food busi­ness­es often resem­ble mod­ern-day sweat­shops, in which peo­ple of col­or and immi­grants remain mar­gin­al­ized from gov­ern­ment pro­tec­tions and from main­stream labor unions. Gross says that orga­niz­ing these labor­ers who feed the city can make the food sys­tem more sus­tain­able and ​"trans­form this sec­tor to pro­vide the good man­u­fac­tur­ing jobs that we want to see."
The idea is to elu­ci­date the inter­con­nect­ed­ness of food chain labor strug­gles: It starts with farms, like the toma­to fields where the Coali­tion of Immokalee Work­ers holds both grow­ers and gro­cers account­able for labor exploita­tion, and it moves through ware­house and proces­sor activism all the way up to high-end city restau­rants, where the Restau­rant Oppor­tu­ni­ties Cen­ter mobi­lizes both work­ers and con­sumers to fight racial dis­crim­i­na­tion and unhealthy work­ing con­di­tions lurk­ing beneath the white tablecloths.
Giv­en the cur­rent cli­mate for orga­nized labor – with unions sav­aged by politi­cians and ensnared by the labyrinthine Nation­al Labor Rela­tions Board bureau­cra­cy–these nascent move­ments need to orga­nize cre­ative­ly to stay ahead of the cor­po­rate food chain. ​"I don't think we'll ever arrive at place where work­ers who are pushed up against the wall will not stick up and fight col­lec­tive­ly for a bet­ter future," Gross says. ​"So I think we're going to see a lot of dif­fer­ent inno­va­tions and experimentation."
There's no set recipe for protest; the secret is just to keep your boss guess­ing about what's com­ing next.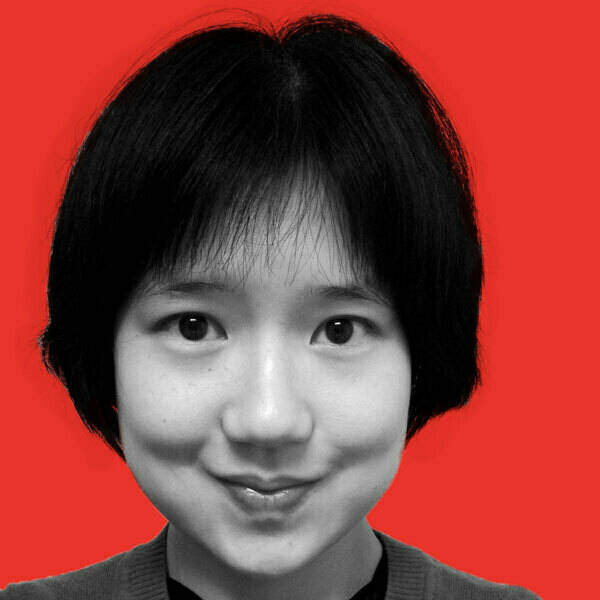 Michelle Chen is a con­tribut­ing writer at In These Times and The Nation, a con­tribut­ing edi­tor at Dis­sent and a co-pro­duc­er of the ​"Bela­bored" pod­cast. She stud­ies his­to­ry at the CUNY Grad­u­ate Cen­ter. She tweets at @meeshellchen.