In a heated exchange during a Chicago mayoral debate last month, candidate Carol Moseley Braun accused candidate Patricia Van-Pelt Watkins of once being ​"strung out on crack." While Braun's comment was an angry retort to a Watkins goad, her pointed barb burst the bubble of pretense that race trumps class in fashioning a ​"black agenda."
Class issues have divided African-Americans since slavery forged their unique identity, and the legacy of that process is still fueling intra-racial animosities.
In some ways, Braun's very presence in the mayoral race is a function of that pretense; she was selected as the ​"consensus candidate" for a black Chicago with widely divergent class interests. Her dismissal of Watkins for a past of drug abuse is exhibit A in how those interests often diverge.
Braun's charge came at a candidate forum after Watkins criticized Braun for being ​"missing in action" as a voice on Chicago issues during the last two decades. ​"Patricia, the reason you didn't know where I was for the last 20 years is because you were strung out on crack," Braun said, snarling. ​"I was not strung out on crack. I don't have a [police] record."
At the time, Braun was polling second, way behind front-runner Rahm Emanuel, in the six-person race, and her eruption of anger at an obscure candidate who was less than one percent in the polls, puzzled observers. The other candidates are Gery Chico, incumbent Mayor Richard M. Daley's former Chief of Staff, City Clerk Miguel del Valle, and William ​"Dock" Walls, former aide to late Mayor Harold Washington.
Braun is a former U.S. Senator and Ambassador to New Zealand who became the consensus candidate through a selection process among black politicians, activists and business people. Activists initiated the process to unify the black electorate after Daley made a surprise announcement he would not seek another term. Their search initially centered on six black candidates, including Rep. Danny Davis, State Sen. and Rev. James Meeks, and State Sen. Rickey Hendon – who exited first in a gesture of consensus. Meeks and Davis initially were considered the candidates to beat, but both bowed out in favor of Braun.
However, Watkins and Walls refused to leave the race. Both presented their candidacies as the voices of lower-income Chicagoans and claimed the leading candidates were ignoring their issues.
Braun's snarling attack on Watkins bolstered that claim, since so many black Chicagoans are victims of overzealous drug enforcement. Even more damning, Braun's remarks came in the wake of a report that found enormous racial disparities in drug sentencing in Illinois. The Illinois Disproportionate Justice Impact Study Commission had just released a study that one group of black drug defendants in Cook County – those arrested for Class A drug possession – were eight times more likely to be sentenced to prison than whites, although both groups use illegal drugs at roughly the same level.
Watkins has admitted to a history of drug abuse while growing up in the notorious Cabrini Green housing projects, and had incorporated her rough past into a populist narrative of a projects' girl who triumphed over adversity to earn a Ph.D. Braun unwittingly amplified that theme and bolstered Watkins popularity.
Of course, class issues have divided African-Americans since slavery forged their unique identity; field slaves vs. house slaves, lighter skinned vs. darker skinned, etc. In fact, it made sense that the stewards of America's slave-based economy would do whatever was necessary to divide the loyalties of those enslaved.
For most of African-American history, those divisions have bedeviled all attempts to unify the black community into a common political strategy. From the 1970s on, urban black populations have managed to submerge some of their differences around the electoral campaigns of black mayoral candidates. Chicago's turn came with the Harold Washington victories of 1983 and 1987.
But since those days, divergent interests and class divisions have prevented any unified attempt to wrest power from Daley, mayor since his 1989 defeat of Eugene Sawyer, who took over after Washington's death. The black consensus effort of 2010 was an attempt to bridge those differences enough to mount a unified challenge to the political forces that Daley entrenched. Most analysts argue those forces will retain power under an Emanuel administration.
But the diverging interests that sundered the Washington coalition have spread even further apart during the last 21 years. Many more African Americans joined the middle class during that period. But many more are under the control of the criminal justice system, crippled by failing schools and dysfunctional families and trapped into very low-wage employment.
That is why it was almost humorous to follow black leaders' search for a ​"consensus" candidate. I say ​"almost" because the issues confronting black Chicago are not funny.
Nevertheless, the days when an abstract racial consensus could command widespread allegiance within a diverse black community are long gone.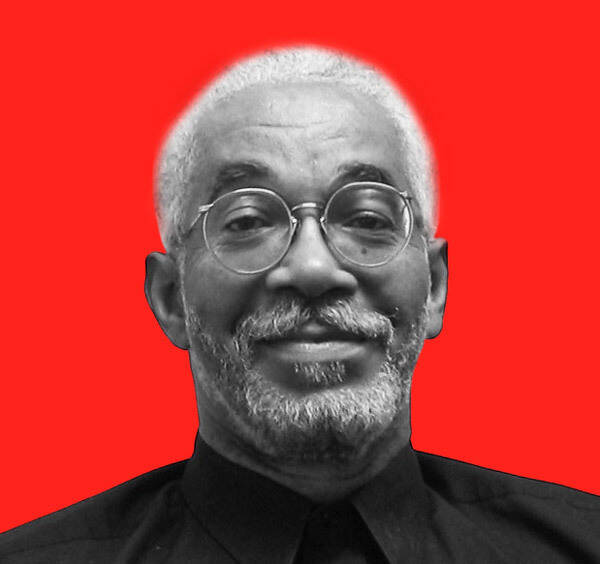 Salim Muwakkil
is a senior editor of
In These Times
, where he has worked since
1983
. He is the host of The
Salim Muwakkil
show on WVON, Chicago's historic black radio station, and he wrote the text for the book
HAROLD: Photographs from the Harold Washington Years
.