In a heat­ed exchange dur­ing a Chica­go may­oral debate last month, can­di­date Car­ol Mose­ley Braun accused can­di­date Patri­cia Van-Pelt Watkins of once being ​"strung out on crack." While Braun's com­ment was an angry retort to a Watkins goad, her point­ed barb burst the bub­ble of pre­tense that race trumps class in fash­ion­ing a ​"black agenda."
Class issues have divided African-Americans since slavery forged their unique identity, and the legacy of that process is still fueling intra-racial animosities.
In some ways, Braun's very pres­ence in the may­oral race is a func­tion of that pre­tense; she was select­ed as the ​"con­sen­sus can­di­date" for a black Chica­go with wide­ly diver­gent class inter­ests. Her dis­missal of Watkins for a past of drug abuse is exhib­it A in how those inter­ests often diverge.
Braun's charge came at a can­di­date forum after Watkins crit­i­cized Braun for being ​"miss­ing in action" as a voice on Chica­go issues dur­ing the last two decades. ​"Patri­cia, the rea­son you didn't know where I was for the last 20 years is because you were strung out on crack," Braun said, snarling. ​"I was not strung out on crack. I don't have a [police] record."
At the time, Braun was polling sec­ond, way behind front-run­ner Rahm Emanuel, in the six-per­son race, and her erup­tion of anger at an obscure can­di­date who was less than one per­cent in the polls, puz­zled observers. The oth­er can­di­dates are Gery Chico, incum­bent May­or Richard M. Daley's for­mer Chief of Staff, City Clerk Miguel del Valle, and William ​"Dock" Walls, for­mer aide to late May­or Harold Washington.
Braun is a for­mer U.S. Sen­a­tor and Ambas­sador to New Zealand who became the con­sen­sus can­di­date through a selec­tion process among black politi­cians, activists and busi­ness peo­ple. Activists ini­ti­at­ed the process to uni­fy the black elec­torate after Daley made a sur­prise announce­ment he would not seek anoth­er term. Their search ini­tial­ly cen­tered on six black can­di­dates, includ­ing Rep. Dan­ny Davis, State Sen. and Rev. James Meeks, and State Sen. Rick­ey Hen­don – who exit­ed first in a ges­ture of con­sen­sus. Meeks and Davis ini­tial­ly were con­sid­ered the can­di­dates to beat, but both bowed out in favor of Braun.
How­ev­er, Watkins and Walls refused to leave the race. Both pre­sent­ed their can­di­da­cies as the voic­es of low­er-income Chicagoans and claimed the lead­ing can­di­dates were ignor­ing their issues.
Braun's snarling attack on Watkins bol­stered that claim, since so many black Chicagoans are vic­tims of overzeal­ous drug enforce­ment. Even more damn­ing, Braun's remarks came in the wake of a report that found enor­mous racial dis­par­i­ties in drug sen­tenc­ing in Illi­nois. The Illi­nois Dis­pro­por­tion­ate Jus­tice Impact Study Com­mis­sion had just released a study that one group of black drug defen­dants in Cook Coun­ty – those arrest­ed for Class A drug pos­ses­sion – were eight times more like­ly to be sen­tenced to prison than whites, although both groups use ille­gal drugs at rough­ly the same level.
Watkins has admit­ted to a his­to­ry of drug abuse while grow­ing up in the noto­ri­ous Cabri­ni Green hous­ing projects, and had incor­po­rat­ed her rough past into a pop­ulist nar­ra­tive of a projects' girl who tri­umphed over adver­si­ty to earn a Ph.D. Braun unwit­ting­ly ampli­fied that theme and bol­stered Watkins popularity.
Of course, class issues have divid­ed African-Amer­i­cans since slav­ery forged their unique iden­ti­ty; field slaves vs. house slaves, lighter skinned vs. dark­er skinned, etc. In fact, it made sense that the stew­ards of America's slave-based econ­o­my would do what­ev­er was nec­es­sary to divide the loy­al­ties of those enslaved.
For most of African-Amer­i­can his­to­ry, those divi­sions have bedev­iled all attempts to uni­fy the black com­mu­ni­ty into a com­mon polit­i­cal strat­e­gy. From the 1970s on, urban black pop­u­la­tions have man­aged to sub­merge some of their dif­fer­ences around the elec­toral cam­paigns of black may­oral can­di­dates. Chicago's turn came with the Harold Wash­ing­ton vic­to­ries of 1983 and 1987.
But since those days, diver­gent inter­ests and class divi­sions have pre­vent­ed any uni­fied attempt to wrest pow­er from Daley, may­or since his 1989 defeat of Eugene Sawyer, who took over after Washington's death. The black con­sen­sus effort of 2010 was an attempt to bridge those dif­fer­ences enough to mount a uni­fied chal­lenge to the polit­i­cal forces that Daley entrenched. Most ana­lysts argue those forces will retain pow­er under an Emanuel administration.
But the diverg­ing inter­ests that sun­dered the Wash­ing­ton coali­tion have spread even fur­ther apart dur­ing the last 21 years. Many more African Amer­i­cans joined the mid­dle class dur­ing that peri­od. But many more are under the con­trol of the crim­i­nal jus­tice sys­tem, crip­pled by fail­ing schools and dys­func­tion­al fam­i­lies and trapped into very low-wage employment.
That is why it was almost humor­ous to fol­low black lead­ers' search for a ​"con­sen­sus" can­di­date. I say ​"almost" because the issues con­fronting black Chica­go are not funny.
Nev­er­the­less, the days when an abstract racial con­sen­sus could com­mand wide­spread alle­giance with­in a diverse black com­mu­ni­ty are long gone.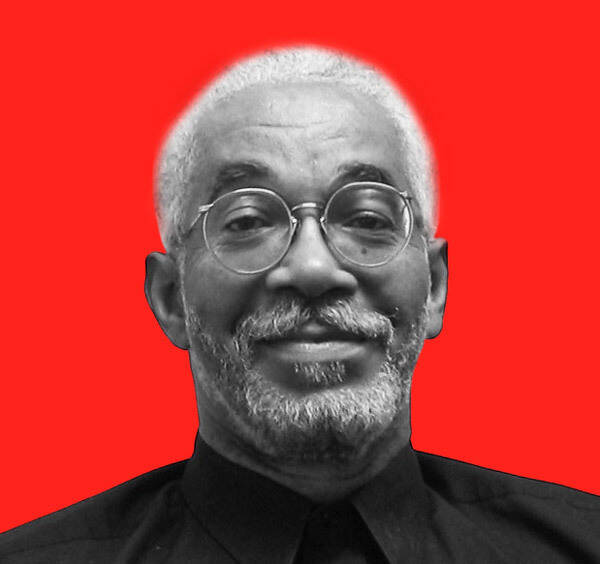 Sal­im Muwakkil
is a senior edi­tor of
In These Times
, where he has worked since
1983
. He is the host of The
Sal­im Muwakkil
show on WVON, Chicago's his­toric black radio sta­tion, and he wrote the text for the book
HAROLD: Pho­tographs from the Harold Wash­ing­ton Years
.