How Mayor Rahm Emanuel Awoke a Progressive Resistance in Chicago
The war between Chicago's 99% and its latest mayor.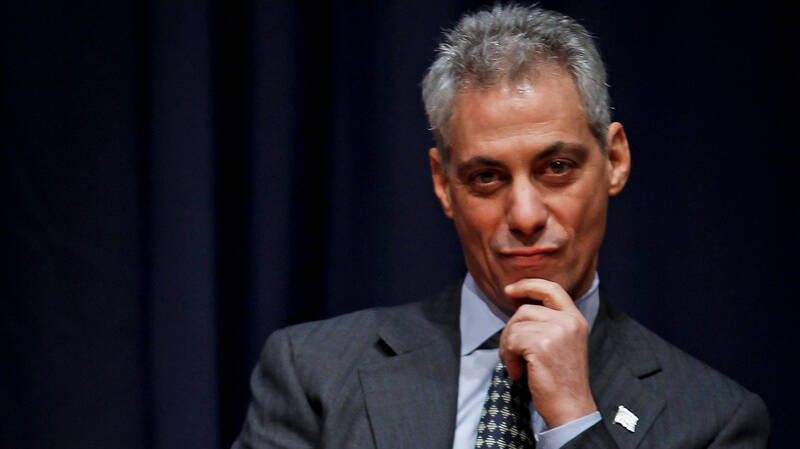 March 4, 2012, was Chicago's 175th birth­day, and the city cel­e­brat­ed with a pub­lic par­ty at the Chica­go His­to­ry Muse­um. The event promised actors por­tray­ing famous Chicagoans, includ­ing Jane Addams, founder of Hull House and advo­cate for immi­grants, chil­dren and fac­to­ry work­ers. Lit­tle did the orga­niz­ers know that the show would be stolen by a woman some viewed as a mod­ern-day Jane Addams — more eccen­tric and iras­ci­ble, less renowned and accom­plished, but just as will­ing to raise her voice and speak up for the weak and vulnerable.
If there's one thing Chicagoans have demonstrated ever since the city rose out of a swamp of stinking onions, it is that they will not quietly acquiesce when they sense injustice. Like the proud Chicagoans who came before them, the Chicago Teachers Union, the Mental Health Movement, and other contemporary groups are committed to questioning and shaping the meanings of democracy, leadership, power and justice.
May­or Rahm Emanuel grinned broad­ly as the Chica­go Children's Choir, dressed in red, sang a live­ly ver­sion of ​"Hap­py Birthday."
He had rea­son to smile.
Ten months ear­li­er he'd been inau­gu­rat­ed as leader of the nation's third most pop­u­lous city, tak­ing the reins from leg­endary May­or Richard M. Daley. And while his term hadn't been a cake­walk, so far things seemed to be going well. He had inher­it­ed a near­ly $700 mil­lion bud­get deficit and attacked it with an aggres­sive round of cost-cut­ting and lay­offs. The labor unions had resist­ed, but ulti­mate­ly Emanuel was able to strike some deals and come out on top. Mean­while, he was mov­ing for­ward with his plans to insti­tute a longer school day, a promise that had gained him pos­i­tive atten­tion nation­wide. He was already assum­ing Daley's man­tle as the ​"Green May­or": In Feb­ru­ary he had announced that the city's two coal-fired pow­er plants would close and miles of new bike lanes were in the works.
Emanuel had even snagged two impor­tant inter­na­tion­al gath­er­ings for Chica­go: the NATO and G8 sum­mits, to be held con­cur­rent­ly in May 2012 — the first time both would be host­ed in the same U.S. city.
There had been sit-ins and protests by com­mu­ni­ty groups and unions relat­ed to the sum­mits, school clos­ings, and oth­er issues. But Emanuel had shown a knack for avoid­ing and ignor­ing them, and so far he didn't seem to have suf­fered too much polit­i­cal fallout.
As Emanuel watched the sway­ing, clap­ping singers at the birth­day par­ty, he didn't seem to notice a crin­kled orange paper ban­ner bob­bing in the crowd of rev­el­ers. It said, ​"His­to­ry Will Judge May­or 1 Per­cent Emanuel for Clos­ing Men­tal Health Clinics."
He'd got­ten the moniker ear­ly on in his tenure. As Occu­py Wall Street – inspired protests swept the nation, it was a nat­ur­al fit for a may­or known for his high-finance con­nec­tions and brief but high­ly lucra­tive career as an invest­ment banker.
A staffer did notice the ban­ner, and told the man hold­ing it to put it away. Matt Gins­berg-Jaeck­le, a lanky long­time activist, com­plied, par­tial­ly fold­ing the ban­ner and low­er­ing it into the crowd. The song end­ed, and Emanuel began shak­ing hands with the singers and oth­er well-wish­ers near a col­or­ful, mul­ti-tiered birth­day cake.
Then a shrill, rough voice cut through the chat­ter, caus­ing heads to turn as the orange ban­ner was unfurled and raised again. ​"May­or Emanuel, please don't close our clin­ics! We're going to die. … There's nowhere else to go. … May­or Emanuel, please!" cried a woman with a soft, pale face, red hair peek­ing out from a flo­ral head scarf and dark cir­cles around her wide eyes that gave her an almost girl­ish, vul­ner­a­ble expression.
It was Helen Mor­ley, a Chica­go woman who had strug­gled all her life with men­tal ill­ness but still man­aged to become a vocal advo­cate for her­self and oth­ers in the pub­lic hous­ing project where she lived, and for Chicagoans suf­fer­ing from dis­abil­i­ties and men­tal ill­ness. For the past 15 years she'd been a reg­u­lar at the city's men­tal health clin­ic in Beverly/​Morgan Park, a heav­i­ly Irish and African-Amer­i­can, work­ing- and mid­dle-class area on the city's South­west Side. It was one of six men­tal health clin­ics that Emanuel planned to close as part of sweep­ing cuts in his inau­gur­al bud­get. He said it made per­fect eco­nom­ic sense — it would save $3 mil­lion, and the patients could move to the remain­ing six pub­lic clin­ics. But Mor­ley and oth­ers plead­ed that he didn't under­stand the role these spe­cif­ic clin­ics played in their lives and the dif­fi­cul­ty they would have trav­el­ing to oth­er locations.
Morley's eyes were fixed unblink­ing­ly on the may­or as she walked quick­ly toward him, call­ing out in that ragged, plead­ing voice, her gaze and gait intense and focused. Almost all eyes were on her — except for those of the may­or, who shook a few more hands and then piv­ot­ed quick­ly and dis­ap­peared through a door, stu­dious­ly ignor­ing Mor­ley the entire time.
​"May­or Emanuel!" she cried again as he dashed out. ​"Please stay here, May­or Emanuel!"
The abrupt­ness of the exit, the cake sit­ting there untouched, the lack of clos­ing niceties, and the crowd milling around awk­ward­ly gave the impres­sion that the event had been cut much short­er than planned.
With the may­or gone, Gins­berg-Jaeck­le and fel­low activist J.R. Flem­ing stepped up on the stage and lift­ed the ban­ner behind the cake. Mor­ley cen­tered her­self in front of them and turned to face the remain­ing crowd, earnest­ly entreat­ing them, ​"Peo­ple are dying. They aren't going to have nowhere to go!"
Beneath the mayor's notice?
Emanuel's crit­ics and admir­ers have both described him as a quin­tes­sen­tial crea­ture of Wash­ing­ton and Wall Street, a bril­liant strate­gist and fundrais­er who knows just the right way to lever­age his famous­ly abra­sive per­son­al­i­ty to get wealthy donors to open their wal­lets and to help him win races. He became a promi­nent fundrais­er for pow­er­ful politi­cians in his twen­ties, he made some $18 mil­lion in invest­ment bank­ing in just two years, he played cen­tral roles in two White Hous­es, and he orches­trat­ed a dra­mat­ic Demo­c­ra­t­ic takeover of the House of Rep­re­sen­ta­tives dur­ing his six years in Con­gress. He clear­ly knows how pol­i­tick­ing works. But being may­or is dif­fer­ent, or at least it should be. In Wash­ing­ton peo­ple are often tagged as polit­i­cal allies or adver­saries, fair game for manip­u­la­tion or intim­i­da­tion. In Con­gress, Emanuel rep­re­sent­ed his con­stituents, but the dai­ly grind had a lot more to do with Belt­way machi­na­tions and maneu­vers. Run­ning a city, where you are elect­ed to direct­ly serve peo­ple and lis­ten to them, is sup­posed to be a dif­fer­ent sto­ry. Emanuel was treat­ing Chica­go as if it were Wash­ing­ton. Per­haps that's why, even in his brief tenure as may­or, he has seemed to find it so easy to ignore the par­ents, teach­ers, pas­tors, stu­dents, patients, and oth­ers who have car­ried out mul­ti­ple sit-ins and protests out­side his fifth-floor office in City Hall.
These cit­i­zens fre­quent­ly note that Daley had not been par­tic­u­lar­ly acces­si­ble, sym­pa­thet­ic or demo­c­ra­t­ic in his approach, but at least he would meet with peo­ple, acknowl­edge them, make per­haps token efforts to lis­ten to their pro­pos­als and act on their con­cerns. Emanuel can't seem to find the time for many mem­bers of the pub­lic, they com­plain, even as he says he wants their input on issues like school closings.
​"His response was to ignore us," said Jitu Brown, edu­ca­tion orga­niz­er for KOCO, one of the city's old­est and most respect­ed civ­il rights orga­ni­za­tions. ​"We had our prob­lems with May­or Daley, but May­or Daley sur­round­ed him­self with neigh­bor­hood peo­ple and he him­self was a neigh­bor­hood per­son. This man, Rahm Emanuel, has sur­round­ed him­self with cor­po­rate peo­ple. This admin­is­tra­tion is doing the bid­ding of cor­po­ra­tions and rob­bing us of the things our par­ents fought for."
If Emanuel thought pri­mar­i­ly in terms of polit­i­cal and finan­cial strat­e­gy, and the costs and ben­e­fits of how he inter­act­ed with cer­tain peo­ple, it's under­stand­able that he would dart away from Helen Mor­ley. But she was clear­ly a woman in deep dis­tress, both at the birth­day par­ty and at pre­vi­ous protests at City Hall.
​"They knew who she was, she was at every sit-in," said Gins­berg-Jaeck­le. ​"But she was nev­er con­tact­ed by them, they nev­er met with her, not once."
Three months lat­er, Helen Mor­ley would be dead. Her friends blamed the clos­ing of the men­tal health cen­ter. Of course, there was no direct link between the clin­ic clos­ing and the heart attack that felled Mor­ley at age 56. But her friends are sure that the trau­ma of los­ing her anchor — the clin­ic and the tight-knit com­mu­ni­ty there — is what pushed her ail­ing body past the lim­it. They said as much dur­ing a protest out­side the city health depart­ment offices a week and a half after Morley's death, with a cof­fin and large pho­tos of her in tow.
​"We don't have an autop­sy or a med­ical examiner's report. You can't show her death was relat­ed to the clin­ic clo­sure," said Gins­berg-Jaeck­le. ​"But it would be hard for any­one to say that giv­en her heart con­di­tions and oth­er con­di­tions she suf­fered from, that the stress and cumu­la­tive impact of every­thing she was going through didn't play a major role."
If Emanuel did indeed think large­ly in terms of adver­saries, Mor­ley was not a wor­thy one for him. She was impov­er­ished, unem­ployed; many saw her as ​"crazy," as she her­self some­times said she was. Her unhap­pi­ness with the may­or and her death would cost him no polit­i­cal capital.
But Emanuel's atti­tude toward Mor­ley and the oth­er mem­bers of the Men­tal Health Move­ment was per­haps emblem­at­ic of a deep­er issue that would haunt him in the not-too-dis­tant future. Although he seemed adroit at manip­u­lat­ing the levers of pow­er, Emanuel did not seem to under­stand the pow­er of reg­u­lar Chicagoans, espe­cial­ly Chicagoans orga­nized into the city's rich mosa­ic of com­mu­ni­ty groups, labor unions, pro­gres­sive orga­ni­za­tions and inter­faith coalitions.
This fail­ing would become fod­der for nation­al pun­dits in the fall, as the Chica­go Teach­ers Union made head­lines around the world by going on strike and fill­ing the city streets with waves of shout­ing, chant­i­ng Chicagoans clad in red T‑shirts. Emanuel appeared shocked and dis­gust­ed with the union's audac­i­ty, attack­ing them in a pub­lic rela­tions cam­paign more rem­i­nis­cent of a bru­tal elec­toral race than con­tract nego­ti­a­tions between two teams of pub­lic servants.
A NAF­TA neoliberal
Many pun­dits describe Emanuel as the epit­o­me of the mod­ern cen­trist neolib­er­al Demo­c­rat. The North Amer­i­can Free Trade Agree­ment (NAF­TA) is often viewed as a sym­bol of neolib­er­al­ism, a glob­al socioe­co­nom­ic doc­trine with intel­lec­tu­al roots in Chica­go. Emanuel was a key archi­tect of the trade agree­ment, which ulti­mate­ly cost tens of thou­sands of U.S. jobs and brought social and eco­nom­ic dev­as­ta­tion to Mexico.
To the extent that Emanuel gen­uine­ly wants to make the world a bet­ter place for work­ing peo­ple, he thinks mar­ket forces and busi­ness mod­els are the way to do it, and he clear­ly (and per­haps right­ly) thinks that he under­stands these insti­tu­tions far bet­ter than any teacher or cross­ing guard or nurse. From that view­point, the messy attrib­ut­es of democ­ra­cy — sit-ins, protests, ral­lies, peo­ple demand­ing meet­ings and infor­ma­tion and input — sim­ply slow down and encum­ber the stream­lined, bot­tom-line-dri­ven process Emanuel knows is best. But many reg­u­lar Chicagoans see injus­tice, cal­lous­ness and even cru­el­ty in this trick­le-down, author­i­tar­i­an approach to city gov­er­nance. They see the may­or bring­ing thou­sands of new cor­po­rate jobs sub­si­dized with tax­pay­er dol­lars while lay­ing off mid­dle-class pub­lic sec­tor work­ers like librar­i­ans, call-cen­ter staffers, cross­ing guards, and men­tal health clin­ic ther­a­pists. They see him clos­ing neigh­bor­hood schools, throw­ing par­ents' and stu­dents' lives into tur­moil. They see him (like Daley) pass­ing ordi­nances at will through a rub­ber-stamp City Coun­cil, leav­ing cit­i­zens with few mean­ing­ful avenues to express their oppo­si­tion to poli­cies chang­ing the face of their city.
If there's one thing Chicagoans have demon­strat­ed ever since the city rose out of a swamp of stink­ing onions, it is that they will not qui­et­ly acqui­esce when they sense injus­tice. This rich tra­di­tion stretch­es from the Hay­mar­ket Affair of 1886 to the gar­ment work­ers strikes of the ear­ly 1900s; from the 1968 Demo­c­ra­t­ic Nation­al Con­ven­tion protests to the first mas­sive immi­gra­tion march of 2006. Like the proud Chicagoans who came before them, the Chica­go Teach­ers Union, the Men­tal Health Move­ment, and oth­er con­tem­po­rary groups are com­mit­ted to ques­tion­ing and shap­ing the mean­ings of democ­ra­cy, lead­er­ship, pow­er and justice.
Rahm Emanuel's tenure as may­or of Chica­go has pro­vid­ed a stage for these pop­ulist and pro­gres­sive insti­tu­tions to grap­ple with oth­er pow­er­ful forces in a dra­ma about the con­tin­u­al evo­lu­tion of a great Amer­i­can city.
Hands off our schools
How would Emanuel's tenure be judged through the lens of his­to­ry? Would he be seen as pop­u­lar and effec­tive? Or auto­crat­ic and bru­tal? Or both?
That ques­tion was not a rhetor­i­cal one for the scores of par­ents and stu­dents who attend­ed the more than a hun­dred meet­ings in the win­ter and spring of 2013 about plans to close up to 100 or more pub­lic schools. In count­less inter­views with reporters, com­ments at pub­lic meet­ings, and chats with friends, the idea was often repeat­ed: School clos­ings were a clear sign that cer­tain res­i­dents were no longer wel­come in Chica­go, that they weren't part of the future plan. Emanuel and his sup­port­ers con­tin­ued repeat­ing their talk­ing points about cre­at­ing schools where all stu­dents would have equal oppor­tu­ni­ty, about allow­ing low-income minor­i­ty youth to ful­fill their dreams. But increas­ing­ly many Chicagoans — par­tic­u­lar­ly African-Amer­i­can ones — were not buy­ing it.
At the school clos­ing hear­ings, par­ents, teach­ers and stu­dents begged the may­or and edu­ca­tion board — often tear­ful­ly — to save their schools. In pro­mot­ing char­ter schools Emanuel and oth­er back­ers fre­quent­ly invoked the image of ​"par­ent choice." With scores of pub­lic schools on the chop­ping block, hun­dreds of par­ents made their choice quite clear: they and their kids want­ed their schools to stay open.
By March schools offi­cials had, they said, ana­lyzed the input from the com­mu­ni­ty hear­ings. On March 21, the big news came: the list of schools to be closed. There were 54: one small high school and 53 ele­men­tary schools. Addi­tion­al­ly some schools would be com­bined with oth­er schools, shoe­horned into the same build­ings. The clos­ings were most­ly in low-income African-Amer­i­can neigh­bor­hoods on the South and West Sides. It made nation­al head­lines as the largest-ever mass school clos­ing plan.
The reac­tion was immediate.
Fam­i­lies saw the clos­ing of their local school as the unmoor­ing of one of their few anchors. Walk­ing an extra mile— even an extra half mile — would mean sig­nif­i­cant­ly increased dan­ger of vio­lence. Par­ents and com­mu­ni­ty activists demon­strat­ed this point to reporters and some sym­pa­thet­ic alder­men by tak­ing them on the new paths their kids would have to take, past loi­ter­ing gang mem­bers, board­ed up build­ings, and busy intersections.
A week before the school board vote, stu­dents and activists staged a ​"die-in" on the South Side, near an ele­men­tary school slat­ed for clo­sure. The die-in was orga­nized by Fear­less Lead­ing by Youth, the group of teenagers from the large­ly African-Amer­i­can, low-income neigh­bor­hoods on the South Side.
They lay down in the street in white T‑shirts adorned with fake blood; five were arrest­ed. Among them was Jesus ​"Chuy" Cam­puzano, an ener­getic young activist who was a cen­tral part of the Men­tal Health Move­ment. The protest got him ​"eleven hours in lock­up" on charges of dis­or­der­ly con­duct, as he recount­ed a week lat­er. ​"Some peo­ple didn't believe I was up to that arrest, but I did it and I'm will­ing to do it again."
The week­end before the board vote, Karen Lewis was reelect­ed pres­i­dent of the Chica­go Teach­ers Union with 80 per­cent sup­port. Over the next three days, hun­dreds of par­ents, stu­dents, and teach­ers marched through­out the city vis­it­ing schools to be closed and protest­ing the plan. They ral­lied at City Hall, and 23 were arrest­ed for block­ing ele­va­tors. Stu­dents walked out of class­es to join the demon­stra­tion — more than 100 by orga­niz­ers' count.
Not sur­pris­ing­ly, Cam­puzano was there all three days. It was a gru­el­ing week, but at times like that he would think of Helen Mor­ley. He remem­bered her strug­gling with var­i­ous phys­i­cal ail­ments but refus­ing to go home, even when oth­er activists would try to per­suade her to. ​"She was the one who taught me to stand up for what I believe in," said Cam­puzano. ​"She taught me not to let myself get bul­lied. The big bul­ly in this town is the may­or. And if Helen were still here, he'd be hav­ing to deal with her every day."
The night before the vote, Cam­puzano sat in a bright­ly dec­o­rat­ed Mex­i­can taquería in Rogers Park, the North Side neigh­bor­hood where he'd been stay­ing with friends since falling out with his par­ents. The air was humid and elec­tric with the feel of a gath­er­ing storm. Cam­puzano chat­ted with the restau­rant staff as he flipped through pho­tos from the past week on his cell­phone. There was one of him being pushed rough­ly into a squad car at the die-in, a gri­mace on his face. A shot of him with Max­ine, a union jan­i­tor he met on the first of the three-day march­es. Her god­daugh­ter was killed in a shoot­ing that night, he lat­er learned. ​"On the third day she was there again," said Cam­puzano, his unwa­ver­ing gaze and steady voice pro­vid­ing a sharp con­trast to his ani­mat­ed chant­i­ng style. ​"She said she couldn't take it any­more, that she had to stand up to this per­son who was tak­ing their jobs away. She was talk­ing about Rahm."
Anoth­er of Campuzano's pic­tures showed Pilar, a teenage girl with bur­gundy streaks in her dark hair who was also arrest­ed at the die-in. She would be elect­ed prom queen a few nights after, he not­ed. Then there was Asean John­son, a 9‑year-old stu­dent at Gar­vey Ele­men­tary School, slat­ed for clos­ing. Asean's moth­er noticed Campuzano's style and told her son to emu­late him. So Asean stuck near Cam­puzano dur­ing the march, shout­ing, ​"Edu­ca­tion is a right, that's why we have to fight!" Videos were wide­ly cir­cu­lat­ed online show­ing the diminu­tive boy speak­ing out pas­sion­ate­ly and con­fi­dent­ly. Peo­ple sug­gest­ed he should run for may­or, or even pres­i­dent. ​"I'm like, ​'What did we cre­ate here?' " said Cam­puzano lat­er. ​"Anoth­er me!" "
When those chil­dren become adults, there will be a brighter future for the city," he con­clud­ed. ​"Thanks to the may­or, there will be a bet­ter Chicago."
Excerpt­ed from May­or 1%: Rahm Emanuel and the Rise of Chicago's 99% (Hay­mar­ket Books, 2013). All rights reserved.
Chica­go read­ers! Join Hay­mar­ket Books for a launch par­ty for May­or 1% on Tues­day, Novem­ber 19 fea­tur­ing Kari Lyder­sen and oth­er Chica­go-area jour­nal­ists and activists. RSVP here.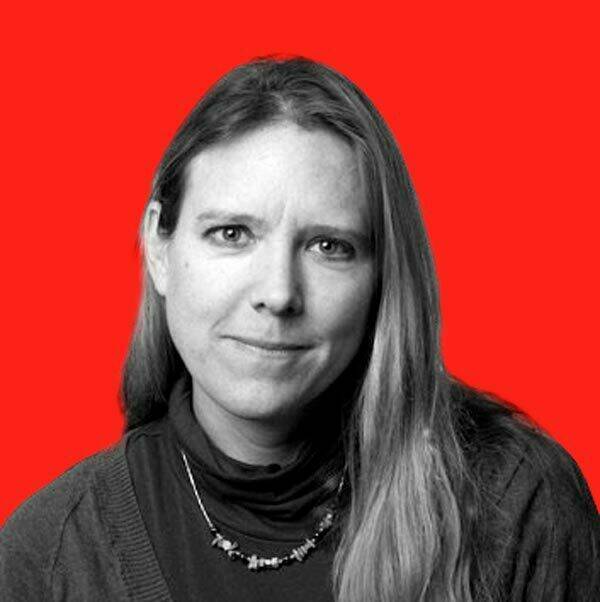 Kari Lyder­sen
is a Chica­go-based reporter, author and jour­nal­ism instruc­tor, lead­ing the Social Jus­tice
&
amp; Inves­tiga­tive spe­cial­iza­tion in the grad­u­ate pro­gram at North­west­ern Uni­ver­si­ty. She is the author of May­or
1
%: Rahm Emanuel and the Rise of Chicago's
99
%.