On the Complexities of Calling 911, Even in Cases of Sexual Violence
A police abolitionist and anti-rape advocate explains why involving the police doesn't always ensure safety.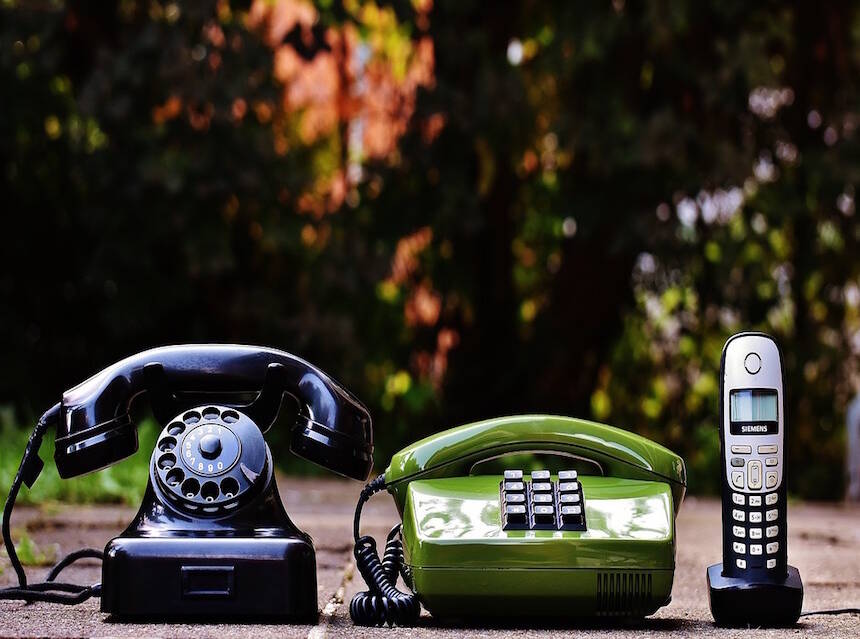 The pos­si­bil­i­ty of end­ing sys­tems of polic­ing has been get­ting more main­stream atten­tion. Hes­i­ta­tion about abol­ish­ing these sys­tems, how­ev­er, often turns on the ques­tion, ​"But what about vio­lent crime?" And, more specif­i­cal­ly, ​"What about rape and vio­lence against women?" ​"What about rape?" reflects a legit­i­mate con­cern about end­ing gen­der vio­lence. But rais­ing the specter of rape has also been used as a racist tac­tic. For exam­ple, Trump has used false and racist claims about sex­u­al vio­lence per­pe­trat­ed by ​"crim­i­nal ille­gal aliens" to jus­ti­fy the dis­ap­pear­ance of thou­sands of peo­ple into immi­grant prison camps. In the 19th and 20th cen­turies, rape was used to jus­ti­fy the lynch­ing of thou­sands of Black peo­ple. We must not only debunk these claims, but also approach the vio­lence of polic­ing and the vio­lence of rape as con­nect­ed polit­i­cal issues.
Sexual violence by police officers is 'widespread, systemic and almost routine.' What do you do if the agency that society says will keep you safe is also a known violent institution?
Law enforce­ment offi­cers and sys­tems of polic­ing are often them­selves agents of vio­lence, par­tic­u­lar­ly sex­u­al vio­lence. In Invis­i­ble No More: Police Vio­lence against Black Women and Women of Col­or, Andrea Ritchie cites stud­ies show­ing that sex­u­al vio­lence by police offi­cers is ​"wide­spread, sys­temic and almost rou­tine." This real­i­ty puts sur­vivors in an impos­si­ble bind: What do you do if the agency that soci­ety says will keep you safe is also a known vio­lent insti­tu­tion that may put you in harm's way? To unrav­el this bind, we must reimag­ine the ques­tion from the per­spec­tive of col­lec­tive respon­si­bil­i­ty. That is, giv­en the fact of sys­temic police vio­lence, what should we do to sup­port sur­vivors of sex­u­al vio­lence? I rec­om­mend a three-pronged strat­e­gy: Inform, trans­form, invent.
First, if a sur­vivor of rape feels the best thing to do is call the police, then friends, fam­i­ly, allies and advo­cates should sup­port them in doing so. But what does eth­i­cal sup­port look like? Sup­port­ers should pro­vide sur­vivors with an informed and hon­est pic­ture of what will and could hap­pen after the police report is filed. For exam­ple, some states have ​"dual arrest" poli­cies that can lead to the arrest of or harm to sur­vivors of domes­tic vio­lence. Sup­port­ers should also work with sur­vivors to devel­op a safe­ty plan if police mis­treat or arrest them. Such a plan could des­ig­nate a con­tact per­son to com­mu­ni­cate to oth­ers if the sur­vivor is arrest­ed or detained, locate pro bono attor­neys or legal advo­cates, estab­lish a care plan for the survivor's chil­dren, or, in the case of arrest, devel­op a mobi­liza­tion plan (show­ing up at court hear­ings or fundrais­ing for legal sup­port). Carcer­al-con­scious safe­ty plan­ning is crit­i­cal for sur­vivors who are more like­ly to be sub­ject to crim­i­nal­iza­tion — sur­vivors who are trans/​queer, Black, Indige­nous, immi­grants, women and girls of col­or, dis­abled, poor, in the sex indus­try, or have crim­i­nal records.
Sec­ond, trans­for­ma­tive pol­i­cy strate­gies can begin to address the harm that polic­ing does to sur­vivors and our com­mu­ni­ties. Activists have called for reforms that include: estab­lish­ing inde­pen­dent com­mu­ni­ty review boards that include sur­vivors of police vio­lence, with real pow­er to inves­ti­gate police and eject offend­ers from police forces; end­ing the polit­i­cal influ­ence of police unions and polic­ing lob­bies; demil­i­ta­riz­ing the police, includ­ing elim­i­nat­ing mil­i­tary-grade equip­ment; bet­ter enforc­ing poli­cies that pro­hib­it police offi­cers from on- and off-duty sex­u­al mis­con­duct, includ­ing vio­lence against those in the sex indus­try and those held in cus­tody; devel­op­ing non­puni­tive respons­es to men­tal health calls; end­ing manda­to­ry arrest poli­cies; and decrim­i­nal­iz­ing sex work, migra­tion and actions tak­en to sur­vive vio­lence, such as self-defense or coerced actions. These reforms could begin a process of pri­or­i­tiz­ing com­mu­ni­ty and sur­vivor safe­ty over state authority.
Third, sur­vivors and allies must con­tin­ue to invent and cul­ti­vate alter­na­tive forms of sup­port and safe­ty. Imag­in­ing alter­na­tives while in a cri­sis is dif­fi­cult, espe­cial­ly if you don't already have trust­ed friends and fam­i­ly. This is why grass­roots efforts to devel­op trans­for­ma­tive jus­tice strate­gies are so impor­tant. Groups such as Cre­ative Inter­ven­tions, Just Prac­tice and the Bay Area Trans­for­ma­tive Jus­tice Col­lec­tive have devel­oped tools, cur­ric­u­la and mod­els to train and pre­pare com­mu­ni­ty net­works to sup­port peo­ple if they are harmed, to pur­sue a process with those who caused harm to secure account­abil­i­ty and pre­vent fur­ther vio­lence, and to trans­form social prac­tices that enable sex­u­al vio­lence, such as dehu­man­iza­tion, min­i­miz­ing vio­lence or blam­ing survivors.
Ulti­mate­ly, polic­ing in this coun­try is so struc­tural­ly entrenched in set­tler colo­nial­ism, anti-black vio­lence and var­i­ous forms of dead­ly social con­trol that it demands an abo­li­tion­ist response. Effec­tive abo­li­tion­ist respons­es to polic­ing can only be in align­ment and sol­i­dar­i­ty with the polit­i­cal pri­or­i­ty of end­ing sex­u­al vio­lence and rape cul­ture. Our polit­i­cal strate­gies must rec­og­nize that gen­der vio­lence and state vio­lence are not iso­lat­ed or oppo­si­tion­al, but inte­gral to each other.
Alisa Bier­ria
s an assis­tant pro­fes­sor in eth­nic stud­ies at the Uni­ver­si­ty of Cal­i­for­nia, River­side, and a co-founder of the nation­al orga­niz­ing project Sur­vived and Pun­ished. She is also a co-edi­tor of Com­mu­ni­ty Account­abil­i­ty: Emerg­ing Move­ments to Trans­form Vio­lence, a spe­cial issue of Social Jus­tice: A Jour­nal of Crime, Con­flict and World Order.