Bullet-proof Jobs: Summer Employment May Help Stem Youth Violence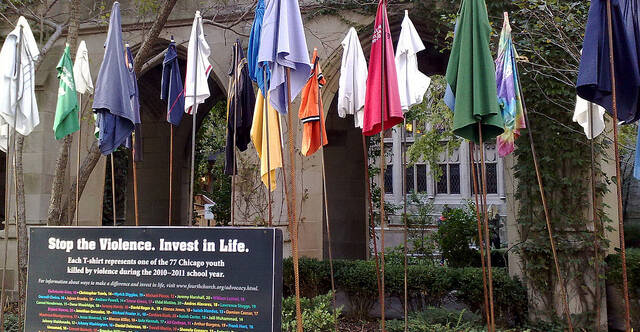 It's conventional wisdom: Kids get into trouble when they have nothing better to do. Now, research reveals that a summer youth employment program might reduce violence, apparently bearing out the adage that ​"nothing stops a bullet like a job."
A new study by researchers at the University of Chicago's Crime Lab think tank shows that youth who participated in the city's One Summer Plus employment program had a much better chance of avoiding arrests for violent crime than those who did not have the same opportunities.
Researchers tracked a sample of 730 youth who were selected through an open, lottery-based application process to participate in the jobs program. They ranged in age 14 to 21 and attended schools in low-income communities with high rates of violence. In the year prior to the program, they had missed an average of six weeks of school, and about one in five had been arrested. In short, they represented the youth most vulnerable to Chicago's epidemic of gun violence, as well as to a general decline in youth employment—both problems that disproportionately affect black teens.
The One Summer Plus teens were matched with private, nonprofit and faith-based workplaces, in entry-level, minimum-wage positions such as child care, clerical work and landscaping. The program is financed by foundation and government funding.
Researchers found that the ​"at-risk youth" who had engaged in the summer work ​"experienced a 51 percent drop in arrests for violent crime" in the seven months after the program's conclusion when compared to a peer control group. Though researchers say more data is needed to comprehensively assess the impact on schooling and long-term development, the positive findings so far suggest that the money invested in the program (about $3,000 per youth) pays economic and social dividends down the line.
The study parallels other research showing the social benefits of teen employment, including a recent study on a similar program in Boston that linked summer jobs to ​"positive changes in risky, deviant, delinquent, and violent behaviors" among urban youth.
Though the University of Chicago researchers provided rare empirical insight into the benefits of youth employment, for kids like Devontae Banks, the cost-benefit analysis is more straightforward. One Summer got him a job as a peer health educator with a local HIV/AIDS prevention campaign. That summer job, which involved giving presentations to other youth on sexual health and HIV prevention, has since grown into a long-term position. He now plans to study medicine after graduating — an aspiration he would never have picked up in his old summer job, helping harvest crops at a farm in Sterling. For Banks, the real reward of the program was access to a job that was more stimulating and made him feel invested in his community, rather than just manual labor for pocket money.
​"In the previous job, it was just no skill required, just all hard work," he says. The challenge of the One Summer job was daunting at first, he recalls: ​"I was nervous, because I didn't know as much as I know now about HIV and STDs. But now it's like a walk through a park. It's actually kind of fun."
Researchers note that the effects of summer employment continue long after the six-to-seven-week work period, which suggests it does more for youth than just occupy idle time. University of Chicago researcher Sara Heller, one of the authors of the study, tells In These Times via email that she sees a long-term behavioral shift:
If the reduction in violent-crime arrests were solely due to time substitution, we would expect the drop to be concentrated during the summer when the program was actually happening, then fade out quickly afterward. But in fact, when we look at the pattern of violent-crime arrests over time, we don't see that. Instead, we see that the gap in arrests really starts to open up after the summer, as school is starting… That the effect is so pronounced nine months after the start of the program reinforces the idea that youth have taken something important away from the program.
According to Heller, the youth of color most vulnerable to violence face various obstacles in securing a good job: They might have a criminal record, or just a lack of a proper identification documents to obtain a work permit. They might be dealing with homelessness or an unstable home life. ​"It's hard to be a reliable employee if you don't have a safe place to sleep," Heller says.
Daily hardships can color workplace interactions. ​"Youth are often quick to be defensive or combative in the face of criticism — something that probably serves them well in their home environments or on the street," Heller says. ​"But with an employer, it's a recipe for getting fired." To help kids smooth over those potential workplace tensions, the program provided a subset of participants with a combination of employment and cognitive behavioral therapy treatment. So far this subgroup has not shown significantly different outcomes compared to the jobs-only group, but future research could reveal more about how the therapy and employment interact.
Beneath the positive statistics, however, is the question of why the obvious benefits of a summer job are treated more like a therapeutic intervention than as an essential part of youth development to which all kids are entitled – even, or especially, in the poorest, most violent neighborhoods.
One Summer's employment initiative is one drop of intervention in a very big bucket of urban crises. Chicago is wracked with racial inequality and entrenched poverty, and the resident income segregation in Chicago's metropolitan area ranks among the highest in the country. When students wrapped up their One Summer jobs last year, they headed back to an education system bludgeoned by budget cuts and staff layoffs pushed by Mayor Rahm Emanuel's administration, many in districts where students need security escorts just to walk to school.
As many grassroots activists have pointed out, even a much-needed steady paycheck won't shield these kids from the structural causes of violence in their communities, which youth advocates tie to the ​"zero tolerance" policies of tough-talking politicians, racial bias in the criminal justice system and aggressive policing in public schools.
A good job experience can help ​"at-risk" youth escape rough circumstances. But a job alone won't eliminate the source of that risk, the same way a scholarship can brighten a poor kid's college prospects, but doesn't help her mom make this month's rent. That the program had such a positive impact validates the incredibly simple logic behind connecting at-risk youth to summer jobs, but it also underscores the profound systemic injustices that keep them shut out of those commonsense solutions.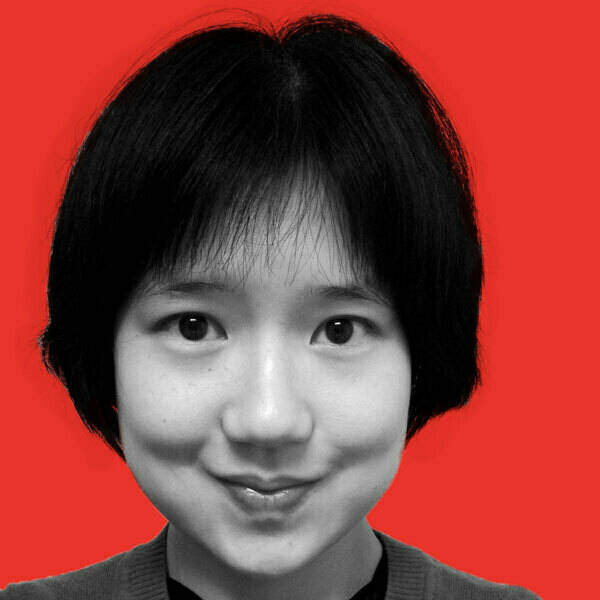 Michelle Chen is a contributing writer at In These Times and The Nation, a contributing editor at Dissent and a co-producer of the ​"Belabored" podcast. She studies history at the CUNY Graduate Center. She tweets at @meeshellchen.