Reforming Welfare and Gutting the Poor: A Bipartisan Platform
The Rom­ney cam­p's new attack line on the Oba­ma admin­is­tra­tion – that he ​"gut­ted" the work require­ments imposed on fam­i­lies receiv­ing pub­lic assis­tance – has been wide­ly debunked as a dis­tor­tion of a mun­dane pol­i­cy memo. But the real scan­dal here isn't what Oba­ma did or didn't do to ​"work­fare"; it's that both par­ties have gut­ted the wel­fare sys­tem as a whole to con­duct a cru­el social exper­i­ment on impov­er­ished families.
As many watch­dogs have point­ed out, the memo in ques­tion from the Depart­ment of Health and Human Ser­vices basi­cal­ly offers states more flex­i­bil­i­ty to meet manda­to­ry tar­gets for mov­ing peo­ple off of Tem­po­rary Assis­tance for Needy Fam­i­lies (TANF) and into gain­ful employ­ment. This pro­gram, admin­is­tered joint­ly through fed­er­al and state agen­cies, is the cen­tral plank of Clin­ton-era wel­fare reform, and its prin­ci­pal polit­i­cal aim has always been to reduce the sta­tis­ti­cal pres­ence of the poor, not alle­vi­at­ing their poverty.
Accord­ing to the Cen­ter on Bud­get and Pol­i­cy Pri­or­i­ties (CBPP), as wel­fare reform approach­es its Sweet Six­teen, TAN­F's track record con­trasts bit­ter­ly with that of its pre­de­ces­sor, AFDC, which Rea­gan­ite con­ser­v­a­tives had sav­aged as unde­served entitlement:
Over the last 16 years, the nation­al TANF case­load has declined by 60 per­cent, even as pover­ty and deep pover­ty have wors­ened. While the offi­cial pover­ty rate among fam­i­lies declined in the ear­ly years of wel­fare reform, when the econ­o­my was boom­ing and unem­ploy­ment was extreme­ly low, it start­ed increas­ing in 2000 and now exceeds its 1996 level.

These oppos­ing trends — TANF case­loads going down while pover­ty is going up — mean that a much small­er share of poor fam­i­lies receive cash assis­tance from TANF than they did pri­or to wel­fare reform.
This puni­tive approach to pover­ty has dri­ven poor moth­ers of col­or fur­ther to the mar­gins of the econ­o­my, mak­ing them even more polit­i­cal­ly invisible.
As Josh Eidel­son not­ed at Jacobin, the work require­ments are a clan­des­tine release valve for the poor peo­ple that politi­cians want to get rid of, but are too tight-fist­ed to actu­al­ly care for. As the wel­fare sys­tem coer­cive­ly links peo­ple's ben­e­fits to (gov­ern­ment-defined) work activ­i­ties, par­tic­i­pants have been teth­ered to a world of under­paid labor in which job­less pover­ty might some­times seem prefer­able to low-paid, demean­ing dead-end jobs.
And often fam­i­lies fall through the cracks. Accord­ing to CBPP, among those who've tum­bled off the wel­fare rolls, many are ​"dis­con­nect­ed from both wel­fare and work." The under­ly­ing assump­tion seems to be that the poor will avoid work as long as the nan­ny state lav­ish­es them with wel­fare checks. It's hard not to notice the racist over­tones of this canard – the myth­i­cal black wel­fare queen–unless you fail to notice pover­ty alto­geth­er. And ​"reform" makes it eas­i­er for politi­cians to wear igno­rance of both race and pover­ty like a badge of honor.
CBPP's analy­sis shows that in the long term, although employ­ment rates rose among sin­gle moth­ers when TANF was in its infan­cy, ​"as the econ­o­my has weak­ened, a sub­stan­tial por­tion of the ear­ly gains have been lost." The employ­ment trend­lines indi­cate that over­all, ​"the econ­o­my, rather than pol­i­cy, is now the main dri­ver of employ­ment among sin­gle mothers."
If pol­i­cy alone doesn't dri­ve the ​"unde­serv­ing poor" into the labor force, it cer­tain­ly can wreck the lives of fam­i­lies, and the fund­ing cri­sis keeps wors­en­ing as states tight­en their fis­cal belts around the necks of strug­gling moms. The New York Times ear­li­er this year described the plight of women in Ari­zona who had been both pum­meled by the reces­sion and steam­rolled by the state's attack on cash-assis­tance programs:
The poor peo­ple who were dropped from cash assis­tance here, most­ly sin­gle moth­ers, talk with sur­pris­ing open­ness about the des­per­ate, and some­times ille­gal, ways they make ends meet. They have sold food stamps, sold blood, skipped meals, shoplift­ed, dou­bled up with friends, scav­enged trash bins for bot­tles and cans and returned to rela­tion­ships with vio­lent part­ners — all with chil­dren in tow.

Esmer­al­da Muril­lo, a 21-year-old moth­er of two, lost her wel­fare check, land­ed in a shel­ter and then returned to a boyfriend whose vio­lent tem­per had dri­ven her away. ​"You don't know who to turn to," she said.
The lost oppor­tu­ni­ties for chil­dren threat­ened with dire pover­ty are immea­sur­able. 2005 data reveal that TANF gave a cru­cial lift to about one in five of the chil­dren who ​"oth­er­wise would have been in deep pover­ty." But a decade ear­li­er, AFDC pro­tect­ed about three in five of the kids who would oth­er­wise face that extreme hard­ship . One main rea­son is sim­ply that few­er fam­i­lies receive ben­e­fits, but anoth­er prob­lem is that TANF's block-grant struc­ture ensures that fund­ing lev­els will stay locked and erode due to infla­tion. CBPP points out that ​"States receive 30 per­cent less in real (infla­tion-adjust­ed) dol­lars than they did in 1997, a year when the unem­ploy­ment rate aver­aged just 4.9 percent."
With bipar­ti­san sup­port, wel­fare reform ​"worked" like a neolib­er­al bull­doz­er into TANF, one that the Rom­ney-Ryan tick­et now wants to plow into oth­er pro­grams like Medicare.
Can TANF be fixed? Though state gov­ern­ments and the White House gen­er­al­ly remain devot­ed to the wel­fare-to-work con­cept, revis­ing the work require­ments might ease the bur­den. LaDon­na Pavet­ti, an ana­lyst of Fam­i­ly Income Sup­port Pol­i­cy at the CBPP, says, ​"The prob­lem is with how the work require­ments are defined and how states' per­for­mance is mea­sured," and broad­en­ing the def­i­n­i­tions of what qual­i­fies as ​"work­force par­tic­i­pa­tion" would make it eas­i­er to meet the par­tic­i­pa­tion rate require­ments. Oth­er­wise, as Pavet­ti tes­ti­fied at a con­gres­sion­al hear­ing last year, ​"States often gear engage­ment with par­tic­i­pants toward meet­ing the work rates first and fore­most, and may try only sec­on­dar­i­ly to meet the actu­al work-relat­ed needs of fam­i­lies they are serving."
That says a lot about the per­verse motives that dri­ve dehu­man­iz­ing wel­fare poli­cies. The polit­i­cal class laments how poor peo­ple lack incen­tives to be self-suf­fi­cient, while pol­i­cy­mak­ers receive acco­lades for ​"reforms" that attack the most vulnerable.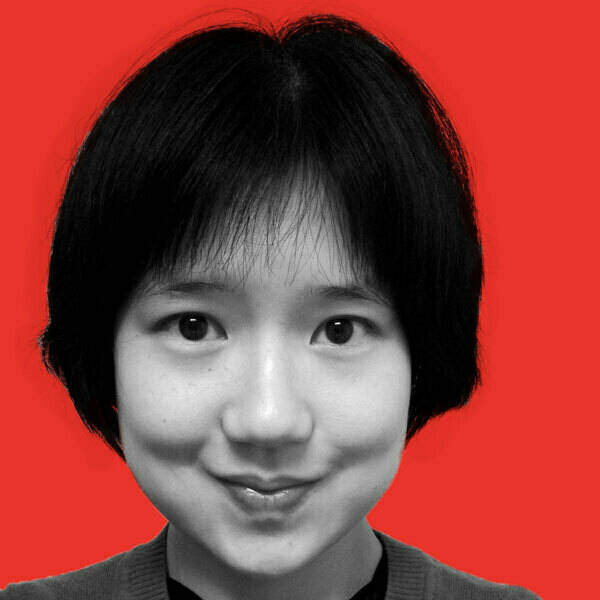 Michelle Chen is a con­tribut­ing writer at In These Times and The Nation, a con­tribut­ing edi­tor at Dis­sent and a co-pro­duc­er of the ​"Bela­bored" pod­cast. She stud­ies his­to­ry at the CUNY Grad­u­ate Cen­ter. She tweets at @meeshellchen.