When Charles Ensley, who headed Local 371 of the Social Service Employees Union, died at 69 on June 18, few noticed. (The exceptions were Tom Robbins of the Village Voice and Stephen Greenhouse of the New York Times.) That's a shame.
Ensley was well known in New York City labor circles as an embattled foe of corruption, nepotism and just plain nonsense within District Council (DC) 37, the umbrella organization containing Local 371 that is part of AFSMCE, the public employees union.
Ensley's death was overshadowed by coverage of the high union salaries of DC 37 leaders, where Executive Director Lillian Roberts earns $333,500 plus some other nice perks. Ensley was a foe of Roberts, and the rare leader in that union who was not taken down in the corruption scandals within the union in the late 1990s. Although he twice ran unsuccessfully for the executive director position in 2003 and 2007, losing to Roberts, he emerged stronger and more committed as a union reformer.
Ensley was a different kind of labor leader, one who understood the rank and file.
Raised in a civil rights and labor activist family in Birmingham, Alabama, he attended Howard University, where he was a classmate of Stokley Carmichael and a student of E. Franklin Frazier. He took a job as a case worker in the Child Welfare Bureau in New York City and quickly became a force within the union.
Ensley remained close to the concerns of the rank and file. While local union president, he capped his salary at $87,000, the highest salary of one of his members. In 2003, he ran against Roberts, now 82, for the union's top slot claiming that under her leadership the once mighty union went from being a power in urban life and city politics to being ignored.
Roberts had, he would argue, wasted the potential and legacy of this once powerful union. He was popular with his members — when he ran for the local presidency in 1982, he won 70 percent of the vote. In a union that was primarily black, Hispanic and female, he stood up for minority white and male members. In a city divided by race, Ensley was able to unite his local rather than let outside forces and internal cultural distinctions divide it.

There is a need for leaders such as Ensley. It is my hope that he both trained a new generation of leaders within DC 37 and more importantly, younger union reformers will look to him as a model. The U.S. labor movement certainly needs it.
Support this work
Reader donations, many as small as just $5, are what fund the work of writers like this—and keep our content free and accessible to everyone. If you support this work, will chip in to help fund it?

It only takes a minute to donate. Click here to make a tax-deductible donation.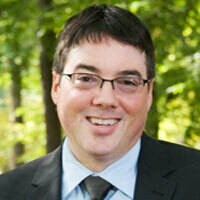 Richard Greenwald
is a labor historian and social critic. . His essays have appeared in
In These Times, The Progressive, The Wall Street Journal
among others. He is currently writing a book on the rise of freelancing and is co-editing a book on the future of work for The New Press, which features essays from the county's leading labor scholars and public intellectuals.
Help support this work
As a reader-supported, nonprofit publication, all of the journalism In These Times produces is made possible by readers like you. If you support this work, will you chip in $5 or more to help fund it?