Interviews for Resistance: Reproductive Justice Is About Way More Than Abortion
Access to abortion is critical, yes. But so are a whole host of other healthcare issues.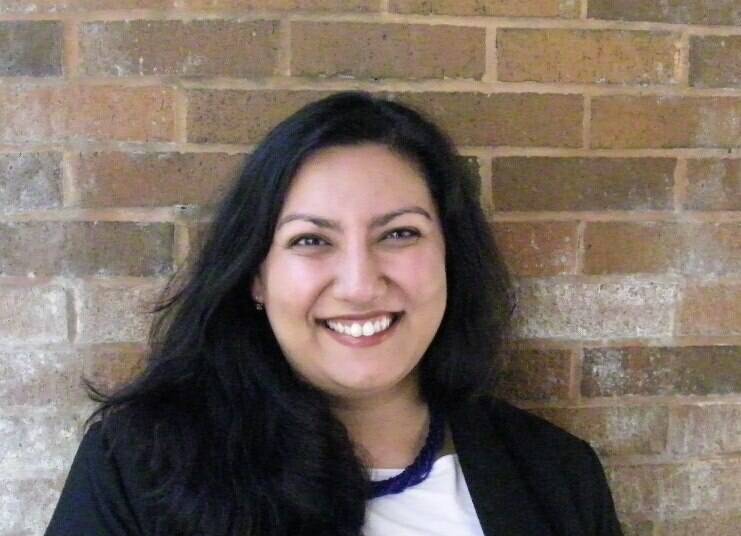 Wel­come to Inter­views for Resis­tance. Since elec­tion night 2016, the streets of the Unit­ed States have rung with resis­tance. Peo­ple all over the coun­try have wok­en up with the con­vic­tion that they must do some­thing to fight inequal­i­ty in all its forms. But many are won­der­ing what it is they can do. In this series, we'll be talk­ing with expe­ri­enced orga­niz­ers, trou­ble­mak­ers and thinkers who have been doing the hard work of fight­ing for a long time. They'll be shar­ing their insights on what works, what does­n't, what's changed and what is still the same.
"It is so regressive at this point that it would be laughable if it wasn't just so horrifying and traumatic for so many people involved."
Eesha Pan­dit: Hi, I am Eesha Pan­dit. I live in Hous­ton, Texas and I am a repro­duc­tive jus­tice advo­cate among sev­er­al oth­er things.
Sarah Jaffe: Since the elec­tion and inau­gu­ra­tion of Don­ald Trump, the Women's March, repro­duc­tive jus­tice is on everyone's mind, but can you talk a lit­tle bit about the par­tic­u­lar frame­work of repro­duc­tive jus­tice and why it is important?
Eesha: Repro­duc­tive jus­tice is a frame­work that came about as an inter­ven­tion to the repro­duc­tive rights are­na of advo­ca­cy, which focus­es on the legal right to an abor­tion. Women of col­or activists came togeth­er to say, ​"Yes, access to abor­tion is impor­tant" and also that ​"It is not the only place where women's repro­duc­tive health­care and auton­o­my is rel­e­vant." For exam­ple, repro­duc­tive jus­tice advo­cates often include envi­ron­men­tal jus­tice in their purview because liv­ing in envi­ron­ments where there are tox­ins is real­ly dan­ger­ous for peo­ple who want to become preg­nant or peo­ple who are preg­nant or chil­dren. A lot of repro­duc­tive jus­tice advo­cates also take on, for exam­ple, issues of crim­i­nal­iza­tion and police bru­tal­i­ty because not feel­ing as though you can raise your chil­dren in safe­ty is an issue of repro­duc­tive justice.
Those are just some exam­ples of the way that the repro­duc­tive jus­tice frame­work says, ​"Yes, access to abor­tion and the right to not have chil­dren and to not be preg­nant when you don't want to be is sig­nif­i­cant, as is the right to have chil­dren and par­ent them in safe­ty and with dig­ni­ty." What that does is open up the idea of repro­duc­tive jus­tice to include inter­sec­tions of a bunch of oth­er issues and a more holis­tic approach to well­ness and repro­duc­tive health.
Sarah: We have Vice Pres­i­dent Mike Pence, who will not be in a room with a woman who is not his wife, and who appar­ent­ly just as we are talk­ing, made the tie-break­ing Sen­ate vote on fund­ing for Title X. This is an ongo­ing fight that often gets framed as defund­ing Planned Par­ent­hood. Can you talk a lit­tle bit about what is actu­al­ly at stake when they talk about going after this regulation?
Eesha: On the face of it, it is rel­a­tive­ly straight­for­ward. They don't actu­al­ly think that women's repro­duc­tive health­care is health­care that counts and should be resourced in any way mean­ing­ful­ly. That is what that fight is about. It is also a sym­bol­ic take­down of the orga­ni­za­tion that is the face of access to repro­duc­tive health­care and abor­tion rights.
But, Mike Pence is par­tic­u­lar­ly inter­est­ing, because Mike Pence has been on a cru­sade in his own state to not just lim­it access to abor­tion, but to crim­i­nal­ize abor­tion, to make it a crime to get an abor­tion. In Mike Pence's state of Indi­ana, the first women that we know of have been incar­cer­at­ed for hav­ing abor­tions and arguably, also, for hav­ing an unplanned mis­car­riage. Not to put too fine a point on it, but the law that was used to crim­i­nal­ize Purvi Patel in 2013 to crim­i­nal­ize her abor­tion, or mis­car­riage as she claims, was actu­al­ly a law that was intend­ed to pro­tect preg­nant women from vio­lence, to crim­i­nal­ize vio­lence against women. Under his lead­er­ship, that state used a vio­lence against women law to incar­cer­ate a preg­nant woman who had had a mis­car­riage. His ide­ol­o­gy on this issue knows no bounds. It is a real­ly impor­tant piece of his polit­i­cal lega­cy in the state of Indi­ana that we just can't forget.
Sarah: We often talk of the issue of abor­tion around the Supreme Court, that we have to elect a Demo­c­rat pres­i­dent so that we can keep the Supreme Court in the hands of a pro-choice major­i­ty. So, we freak out about that, but we miss these fights on the state lev­el. We miss what was going on in Indi­ana when Mike Pence was gov­er­nor. We miss what has been going on in Texas where you live. I would love for you to talk about the recent anti-abor­tion bills in Texas and the orga­niz­ing that is going on to fight those.
Eesha: I have been doing repro­duc­tive jus­tice work since 2004. I see two sets of trends. Actu­al­ly, one trend that con­tin­ued since 2004 and is con­tin­u­ing now and anoth­er one that has sort of switched around a lit­tle bit. The first thing is that there has been, from the right, an attack on access to repro­duc­tive health­care and abor­tion access at the state lev­el. In the George W. Bush era, there was an unprece­dent­ed spike in the num­bers of state bills that were intro­duced to lim­it or elim­i­nate access to abor­tion. That trend has con­tin­ued pret­ty unabat­ed since then. The num­bers have real­ly, real­ly huge — hun­dreds and hun­dreds of bills being intro­duced a year in state leg­is­la­tures. There is no oth­er way to describe it as a con­cert­ed onslaught.
It is hap­pen­ing at the state lev­el and in some places repro­duc­tive rights coali­tions are able to beat this back or stem the tide. But, the gen­er­al trend has been a piece­meal evis­cer­a­tion of the right to access to abor­tion in states all around the coun­try. What that winds up doing is engag­ing those activists at that lev­el in reac­tive posi­tion­ing. That is where the move­ment has been for a long time. It is respond­ing to this over­whelm­ing leg­isla­tive attack on repro­duc­tive rights that has been going on for well over a decade now.
At the fed­er­al lev­el, that tide and that ener­gy has been mir­rored by fed­er­al leg­is­la­tors in intro­duc­ing these bills that lim­it abor­tion, de-fund Planned Par­ent­hood. Both of those things, the Oba­ma admin­is­tra­tion was able to hold back some of the bills that the Repub­li­cans intro­duced each year. And they would intro­duce them each year. That has not stopped now either.
When we think about what is hap­pen­ing in states like Texas, it is of a piece with this broad­er goal of ren­der­ing Roe v. Wade rel­a­tive­ly mean­ing­less, because of the lev­els of restric­tions placed on access to abor­tion. In Texas, there are laws that require peo­ple who are seek­ing abor­tions to make as many as four trips to the doc­tor to get a med­ica­tion abor­tion and that have wait­ing peri­ods and that shut down clin­ics, what we call TRAP laws, which are tar­get­ed attacks against repro­duc­tive health­care providers in the clin­ics. We are still expe­ri­enc­ing the reper­cus­sions of those laws for the past many years even though we did have a vic­to­ry in the Supreme Court last year, or two years ago, that beat back some of the more egre­gious pro­vi­sions there.
That is con­tin­u­ing now. The Sen­ate Bill 25, which they are call­ing the ​"wrong­ful birth bill" which would pro­tect physi­cians from any legal ret­ri­bu­tion in cas­es where the health­care provider, the physi­cian, with­holds infor­ma­tion about fetal abnor­mal­i­ty if they believe that dis­clos­ing that infor­ma­tion would result in their patient con­sid­er­ing an abor­tion and ter­mi­nat­ing the preg­nan­cy. It is essen­tial­ly cov­er for allow­ing doc­tors to lie to their patients.
Texas is one of the places where oth­er states that are con­sid­er­ing these real­ly far-reach­ing restric­tive prob­lem­at­ic anti-choice bills, it is like the case study for those. Activists here have seen a lot of that com­ing and going and it has become real­ly dif­fi­cult to even — they are just so unteth­ered to med­ical real­i­ty that it is just about mak­ing abor­tions impos­si­ble, but then also about a real­ly warped sense of what repro­duc­tive health is and how preg­nant peo­ple engage with the med­ical sys­tem and what hap­pens when peo­ple stop trust­ing their doc­tors. It is a real­ly myopic approach to health­care at the macro lev­el. Then, it is pret­ty obvi­ous­ly about get­ting rid of people's abil­i­ties to access abor­tion, even if physi­cians and law mak­ers have to do that coercively.
Sarah: Also, in hor­ri­ble things, I was just look­ing at the Iowa State House push­ing this thing that would require some­one to car­ry a dead fetus to term.
Eesha: Those kinds of laws have been intro­duced before. Just the lev­el of dis­re­gard for people's human­i­ty is astound­ing and what it would mean for some­one to be forced to give birth to a fetus that they know is not alive or that they know will not sur­vive. It is real­ly, real­ly grue­some. There have been so many, you could just do a quick search of the tes­ti­mo­ny that women who have had want­ed preg­nan­cies talk about the trau­ma that is inflict­ed upon them by this process, by this med­ical estab­lish­ment in this way. It is not even reg­is­ter­ing. It would take a par­tic­u­lar­ly craven kind of per­son to feel like that is a legit­i­mate way to restrict access to abortion.
Sarah: I keep think­ing about this in the con­text of every­body mak­ing fun of Mike Pence say­ing he won't be alone with a woman who is not his wife. ​"Oh, right. You real­ly just don't think that women are people."
Eesha: Cer­tain­ly not peo­ple who are capa­ble of think­ing about their bod­ies, of hav­ing agency over their bod­ies. It is so regres­sive at this point that it would be laugh­able if it wasn't just so hor­ri­fy­ing and trau­mat­ic for so many peo­ple involved. There is this idea of abor­tion access as being about con­trol­ling fer­til­i­ty and that is of course what it is about. It is also actu­al­ly legit­i­mate­ly a health­care issue. It is real­ly impor­tant for peo­ple to be able to have abor­tions when it is a mat­ter of their health and well­ness. Of course, it should go with­out say­ing that abor­tion should be legal if it would save the life of a preg­nant per­son, but that even isn't a giv­en with some of these laws where we have seen par­tic­u­lar­ly reli­gious health­care providers refuse to do abor­tion ser­vices and peo­ple get­ting shut­tled off to oth­er hos­pi­tals and the delay result­ing in the loss of their life.
It is hard to over-empha­size how dire it is to have politi­cians mess­ing around with health­care and try­ing to leg­is­late health­care that actu­al­ly is life and death. It is just so stark at this point that we even have to keep say­ing, ​"This is actu­al­ly a med­ical issue. You real­ly should have noth­ing to say about this. You are not med­ical pro­fes­sion­als. You should not be able to say what doc­tors can and can­not do." But also, giv­ing ide­o­log­i­cal med­ical pro­fes­sion­als cov­er to lie to preg­nant peo­ple is real­ly pret­ty shocking.
Sarah: In talk­ing about the orga­niz­ing around this, I also want­ed to bring up the so-called ​"bath­room bill" in Texas and the way that these things con­nect. I won­der if you can talk about this in this frame­work. Espe­cial­ly when you see these com­ing out of the same leg­is­la­tures and the same span of time, very quick­ly, and the orga­niz­ing against it con­nect­ing up.
Eesha: Ide­o­log­i­cal­ly, these are ques­tions of bod­i­ly auton­o­my and the abil­i­ty to both con­trol your fer­til­i­ty, con­trol your repro­duc­tive life, and con­trol your gen­der expres­sion and deter­mine what that is. I think the bath­room bills are real­ly about trans peo­ple in pub­lic space. They are real­ly an effort to make pub­lic spaces unsafe for trans peo­ple and unwel­com­ing to trans peo­ple. That seems to me to be pret­ty clear­ly at the root of it. If you think about what life would feel like if you left your home unable to know whether you would have access to a bath­room in which you would be safe and [what] that would mean for your par­tic­i­pa­tion in pub­lic spaces and in pub­lic life, that is real­ly what that bill is about. It is about crim­i­nal­iz­ing and per­se­cut­ing trans identity.
Espe­cial­ly because — and I can't believe we still have to keep say­ing this — there is no sin­gle case ever known of a trans per­son attack­ing any­body in a bath­room ever, any­where. That is just not a thing that has hap­pened. And, also, it doesn't need to be said, but there are also already laws against attack­ing peo­ple be it in bath­rooms, adja­cent to bath­rooms, or any­where else. You actu­al­ly just can't assault peo­ple. It is a crime to assault peo­ple. It is a crime to do it in a bath­room. It just doesn't make any sense unless you think about it as a set of laws that are designed specif­i­cal­ly to remove trans bod­ies from pub­lic spaces, which is the only con­text in which it makes sense.
So, bod­i­ly auton­o­my and integri­ty is a key tenet of [the] repro­duc­tive jus­tice frame­work and it is a key issue in this. These things are con­nect­ed. Even if the ide­o­log­i­cal issues weren't con­nect­ed, it is the same leg­is­la­tors propos­ing these things and sup­port­ing these things. It is of a piece with their world­view of who should be allowed to con­trol what hap­pens to their body and in what context.
Sarah: It just always strikes me as in both cas­es they are try­ing to force you back into biol­o­gy of des­tiny. ​"If you are born with a uterus, then you should be using it to repro­duce, dammit!"
Eesha: They don't seem to have a prob­lem when they are allow­ing for Via­gra to be cov­ered by health insur­ance. So, there is a lot of incon­sis­ten­cy with the biol­o­gy as des­tiny argu­ment. On whole bunch of lev­els, all of mod­ern med­i­cine is sort of a ​"Fuck you" to biol­o­gy of destiny.
It is so com­plete­ly regressive.
Sarah: In Hous­ton, where you are, and Texas as a whole, there has been some real­ly inter­est­ing orga­niz­ing going on in response to these bills and to this agen­da as a whole. I would love for you to talk about that and how peo­ple can take lessons from that for wher­ev­er they are.
Eesha: It was a real­ly dif­fi­cult elec­tion night for us in Novem­ber because it was actu­al­ly quite bit­ter­sweet for Hous­ton, in par­tic­u­lar. Hous­ton is a blue city in, well, I would say in a solid­ly pur­ple state; red cour­tesy of ger­ry­man­der­ing and mak­ing vot­ing inac­ces­si­ble to so many folks in Texas. But, that being said, Hous­ton went pret­ty solid­ly blue and sup­port­ive of Hillary Clin­ton. We also had two real­ly sig­nif­i­cant vic­to­ries that were a result of active­ly, inten­tion­al­ly inter­sec­tion­al orga­niz­ing in Hous­ton. Those were the elec­toral defeats of Devon Ander­son, our dis­trict attor­ney, and Sher­iff Ron Hick­man, who both are con­ser­v­a­tives and who cam­paigned on a racist law-and-order mes­sage. They were replaced by Kim Ogg and Sher­iff Ed Gon­za­lez who both cam­paigned on pro­gres­sive pro-immi­grants' rights and pro-crim­i­nal jus­tice sys­tem reform.
The pres­sure for those vic­to­ries was real­ly a result of local orga­niz­ing. This includes orga­niz­ing by black and brown com­mu­ni­ties to come togeth­er to talk about Har­ris County's jail sys­tem. On one side of the jail, it is where a dis­pro­por­tion­al­i­ty high num­ber of Black folks are incar­cer­at­ed and on the oth­er side of the jail is where the largest num­ber of depor­ta­tions in the coun­try hap­pen. So our com­mu­ni­ty orga­niz­ers have come togeth­er to do some shared agen­da-set­ting and to show up and to mobi­lize togeth­er on these issues. It actu­al­ly was a real­ly sig­nif­i­cant vic­to­ry for Hous­ton that a very pro­gres­sive set of can­di­dates who cam­paigned on immi­grants' rights and crim­i­nal jus­tice reform were elect­ed. To have that hap­pen at the same time as Don­ald Trump's elec­tion, it was real­ly a com­pli­cat­ed set of things.
Those coali­tions that came togeth­er to form those elec­toral vic­to­ries are now work­ing togeth­er in the resis­tance. One of the things that you will see is folks from the LGBT com­mu­ni­ty and from the racial jus­tice advo­ca­cy com­mu­ni­ty show­ing up to lob­by and to speak and to tes­ti­fy against the anti-immi­grant bill and vice ver­sa. It's one of the most beau­ti­ful things that is hap­pen­ing in the Texas leg­is­la­ture now, and it is real­ly sat­is­fy­ing to see the shock on the leg­is­la­tors faces when they are like, ​"Wait, what are you doing here? You are not an undoc­u­ment­ed immi­grant. What are you doing here to talk about this?" and things like, ​"What are all these folks doing here to sup­port repro­duc­tive jus­tice?" It is real­ly kind of amaz­ing to see that happening.
By neces­si­ty, folks in red states have to orga­nize inter­sec­tion­al­ly. That is just a truth that some of those orga­niz­ers, in par­tic­u­lar, know, because of crit­i­cal mass and issues being con­nect­ed and com­mon ene­mies, etc. It is real­ly amaz­ing to see that resis­tance hap­pen­ing now in Texas and to see it hap­pen­ing inten­tion­al­ly and specif­i­cal­ly and to be actu­al­ly build­ing momen­tum. That a Texas leg­is­la­ture actu­al­ly puts the bath­room bill and the anti-immi­grant bill at the top of their agen­da and it has been the tes­ti­mo­ny that peo­ple came to offer that has shelved, I think at least the anti-immi­grant bill, at least for the time being. Texas's leg­is­la­ture meets only every two years for like 25 min­utes or some­thing. It is real­ly an acute peri­od of time that we are in this ring with them. It is hard to know how it will all shake out now, but there has been an inor­di­nate amount of pres­sure and that pres­sure has been inter­sec­tion­al. That is real­ly a sin­gu­lar sense of hope for us in Texas.
Sarah: One of the things that hap­pens in this moment is that you see these think pieces about ​"Should we just let the South secede?" and stuff like that. I think it is real­ly impor­tant to high­light the work that peo­ple are actu­al­ly doing in these places that get writ­ten off so often.
Eesha: There are so many lev­els on which to call bull­shit on that. I grew up in New York and I have lived in Texas for a lit­tle over three years. My par­ents have lived here for the past 25 years. I have this long rela­tion­ship with Texas. Hous­ton is the most diverse city in the coun­try and it is also pro­gres­sive. This odd dis­missal that hap­pens of the com­mu­ni­ties in Texas is prob­lem­at­i­cal­ly elit­ist and xeno­pho­bic. But then, the oth­er truth is that the strate­gies that south­ern orga­niz­ers have been using for gen­er­a­tions are actu­al­ly the strate­gies that are influ­enc­ing nation­al move­ments right now. Com­mu­ni­ties in Texas that have had to do inter­sec­tion­al work by neces­si­ty are serv­ing as mod­els for folks that have been try­ing to do fed­er­al leg­isla­tive work, but can't fig­ure out how to move nation­al pol­i­cy because of the obstruc­tion­ist exec­u­tive branch or they are com­ing up against Con­gres­sion­al road­blocks. There is a ton of learn­ing of how to work in hos­tile polit­i­cal envi­ron­ments that folks in blue states are using right now and those strate­gies orig­i­nate in the South, in red states and more broad­ly from the Glob­al South.
Sarah: I want to wrap up by talk­ing about sin­gle-pay­er health­care, which you have been pay­ing atten­tion to for quite a long time. In the wake of the com­plete and utter fail­ure of the Republican's attempt to repeal the Afford­able Care Act [ACA], there is all of this renewed motion for sin­gle-pay­er. I would love to hear your thoughts about that.
Eesha: My first thought is, ​"Oh my God! This is shock­ing that this is even a nation­al con­ver­sa­tion." We were real­ly bang­ing the drums for peo­ple to under­stand what sin­gle-pay­er was in 2007 and 2008 when fed­er­al health­care reform was hap­pen­ing. There is a broad lack of health pol­i­cy lit­er­a­cy across the coun­try. Peo­ple don't real­ly under­stand health pol­i­cy. It is inten­tion­al that that infor­ma­tion is kept from them. Peo­ple didn't even real­ly know what sin­gle-pay­er uni­ver­sal health­care was, what it could look like and what mod­els in oth­er coun­tries are where peo­ple are guar­an­teed health insur­ance. That this con­ver­sa­tion is hap­pen­ing and more peo­ple now know that there are these mod­els that exist to ensure access to health­care is astound­ing and incredible.
I will say that it was very sat­is­fy­ing to see the Repub­li­cans crash and burn on this, because hon­est­ly, what have they been doing for sev­en years? At least sev­en years. And that polit­i­cal deceit is real­ly kind of stag­ger­ing. Then, there is a more com­pli­cat­ed ques­tion, and I haven't seen much real­ly good report­ing or com­men­tary — this ques­tion for me comes from the place of hav­ing worked on the pas­sage of the ACA from 2009 to 2011. Par­tic­u­lar­ly, I was work­ing on women's health issues. The role of the health insur­ance indus­try in this con­ver­sa­tion is one that I am real­ly curi­ous about. I am glad to see renewed inter­est in sin­gle-pay­er health­care or new inter­est in it. What I am curi­ous about is how folks are think­ing about, or whether they are tak­ing into account the insur­ance indus­try lob­by and its role in pre­vent­ing sin­gle-pay­er from being a viable solu­tion when the ACA was being con­sid­ered and what we might do to weak­en that lob­by or con­sid­er the ram­i­fi­ca­tions or to build momen­tum to chal­lenge it.
I am glad to have as much air­time as pos­si­ble cov­er­ing the Repub­li­cans fail­ure and I real­ly want to talk about if peo­ple are inter­est­ed in pub­lic health­care, how are we going to make that hap­pen? How could we make that hap­pen with the cur­rent polit­i­cal struc­ture being skewed towards the health insur­ance indus­try and its lobbyists?
Sarah: Any ideas from your orga­niz­ing on how to do that?
Eesha: I think the polit­i­cal will and the polit­i­cal momen­tum, keep­ing the con­ver­sa­tion going, con­stant­ly dri­ving that option back into the cen­ter of options, because it was elim­i­nat­ed pret­ty quick­ly from the con­ver­sa­tion when the ACA was being nego­ti­at­ed. It was sort of out the win­dow as a pipe dream. It is going to take a tremen­dous amount of polit­i­cal will. Also, prob­a­bly some lob­by­ing reforms, which I don't know how we are going to get, but those two pieces are going to be key for actu­al­ly mak­ing sin­gle-pay­er a viable option, a viable fed­er­al option.
But, it most like­ly wouldn't hap­pen at the fed­er­al lev­el first. I feel as though this is going to be anoth­er place where pro­gres­sive states will do some lead­ing. We will see that their economies don't col­lapse and that peo­ple move there to work etc. That is my best guess as to the way momen­tum will be built.
Sarah: How can peo­ple keep up with you and your work?
Eesha: Peo­ple can find me on Twit­ter, I am on there at @eeshap. You can find my writ­ing at Salon and at the Crunk Fem­i­nist Col­lec­tive.
Inter­views for Resis­tance is a project of Sarah Jaffe, with assis­tance from Lau­ra Feuille­bois and sup­port from the Nation Insti­tute. It is also avail­able as a pod­cast on iTunes. Not to be reprint­ed with­out permission.
Sarah Jaffe
is a for­mer staff writer at
In These Times
and author of
Nec­es­sary Trou­ble: Amer­i­cans in Revolt
, which Robin D.G. Kel­ley called ​
"
The most com­pelling social and polit­i­cal por­trait of our age." You can fol­low her on Twit­ter
@sarahljaffe
.