Republicans Use Bully Tactics to Block Law Enforcement in Boeing Case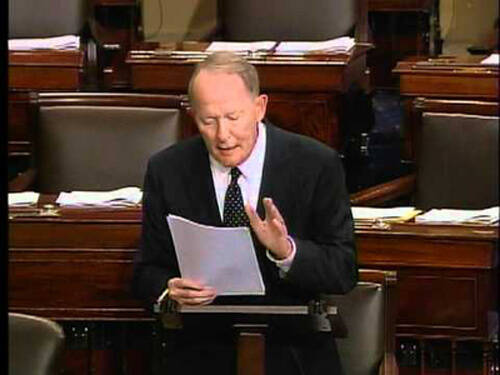 What would an aver­age per­son — lib­er­al or con­ser­v­a­tive — say if mem­bers of Con­gress attacked a U.S. attor­ney for sim­ply enforc­ing the law of the land in court against a pow­er­ful crim­i­nal sus­pect? And how would he or she react if those same politi­cians then threat­ened the gov­ern­ment pros­e­cu­tor with loss of his job?
What if they demand­ed as well that the attor­ney should both tes­ti­fy at a com­mit­tee hear­ing and pro­duce all doc­u­ments and com­mu­ni­ca­tions that were part of prepar­ing the case before it was heard? And final­ly, if they cut off funds for the branch of gov­ern­ment pur­su­ing the case and intro­duced new leg­is­la­tion that would legal­ize the suspect's alleged law­break­ing activ­i­ties, thus increas­ing the risk of great loss of both legal rights and finan­cial well-being for the major­i­ty of Americans?
Even in our cyn­i­cal times, most peo­ple would feel out­raged, think­ing, ​"How could mem­bers of Con­gress use their polit­i­cal and gov­ern­men­tal pow­er to try to influ­ence a case pend­ing before court?" Their actions would dis­tort and dimin­ish prospects for jus­tice and judi­cial inde­pen­dence. Their demands would require the lawyer to vio­late pro­fes­sion­al ethics. What abuse of power.
But that's what Repub­li­can mem­bers of Con­gress have essen­tial­ly been doing for the past two months, as they tried to intim­i­date Nation­al Labor Rela­tions Board (NLRB) gen­er­al coun­sel Lafe Solomon, the chief attor­ney for the inde­pen­dent agency pri­mar­i­ly respon­si­ble for enforc­ing fed­er­al labor law.
They hoped to stop him from pur­su­ing a com­plaint that Boe­ing Cor­po­ra­tion vio­lat­ed a long­stand­ing pro­hi­bi­tion on retal­i­at­ing against work­ers for exer­cis­ing their rights — in this case, for strik­ing over con­tract renew­al dis­putes — by re-locat­ing invest­ments and jobs.
That's the view not just of aver­age cit­i­zens but of two law pro­fes­sors asso­ci­at­ed with the pro­gres­sive Amer­i­can Con­sti­tu­tion Soci­ety for Law and Pol­i­cy, speak­ing at a press tele­con­fer­ence last week.
Today (Tues­day), Solomon presents a com­plaint that the NLRB issued in April before an admin­is­tra­tive law judge in the equiv­a­lent of a court pro­ceed­ing. After months of fact-find­ing, review of the law and dis­cus­sions attempt­ing to reach a set­tle­ment, Solomon con­clud­ed that there was suf­fi­cient evi­dence that Boe­ing vio­lat­ed the law (as report­ed by Mike Elk for Work­ing In These Times in April). That includ­ed repeat­ed, clear state­ments that the com­pa­ny was con­struct­ing the just-opened new Dream­lin­er fac­to­ry in South Car­oli­na rather than in Wash­ing­ton state because of union work­ers' his­to­ry of strik­ing over con­tract disputes.
"There's noth­ing par­tic­u­lar­ly extra­or­di­nary about this case in legal prin­ci­ples at stake," says Cather­ine Fisk, Chancellor's Pro­fes­sor of Law at the Uni­ver­si­ty of Cal­i­for­nia, Irvine School of Law and author of Labor Law in the Con­tem­po­rary Work­place.
The prece­dent was estab­lished in the 1950s, but it seems that it has been applied main­ly in cas­es of small­er firms. They may not have had lawyers advis­ing them on how to avoid bla­tant vio­la­tion of the law by open­ly talk­ing about mak­ing plant loca­tion and invest­ment deci­sions designed to thwart work­er rights. And in prac­tice, since com­pa­nies can move for oth­er rea­sons, such as seek­ing low­er costs or bet­ter work­ers, it is always pos­si­ble for com­pa­nies to have — or pre­tend to have — mul­ti­ple motives.
An NLRB com­plaint gen­er­al­ly must show the pre­dom­i­nant motive was obstruct­ing work­ers' legal rights in order for a judge to sus­tain it, Fisk says. And that's why the issue will be pre­sent­ed to an admin­is­tra­tive law judge tomorrow.
What's dif­fer­ent in this case is part­ly that Boe­ing is a very big com­pa­ny, and its man­agers were on record with damn­ing com­ments. But what's most extra­or­di­nary is how Repub­li­can politi­cians in Con­gress as well as South Car­oli­na and on the pres­i­den­tial pri­ma­ry cam­paign trail have tried to stop the nor­mal work­ings of the legal sys­tem. And as part of that, they have con­sis­tent­ly mis­rep­re­sent­ed what the case involves, assert­ing wrong­ly that it is some­how a move to stop invest­ment in right-to-work states or to con­trol how and where com­pa­nies invest.
Con­gress does have an impor­tant role exer­cis­ing over­sight of the admin­is­tra­tive branch, says James J. Brud­ney, New­ton D. Bak­er-Bak­er & Hostetler Chair in Law at Ohio State Uni­ver­si­ty Moritz School of Law. But that pow­er is lim­it­ed and does not involve inter­fer­ing in court cas­es. From April on, Brud­ney says, there has been a ​"relent­less series of pub­lic and often high-pro­file attacks" on the NLRB and Solomon for pur­su­ing the Boe­ing com­plaint. There is ​"every rea­son to fear" those attacks cre­ate a chill­ing effect on the case, he says.
And as a lawyer, Brud­ney says, he would not com­ply with the sub­poe­na of doc­u­ments and tes­ti­mo­ny before com­mit­tees on grounds that such com­pli­ance would vio­late legal ethics and the priv­i­leged attor­ney-client relationship.
But the very day the NLRB issued the com­plaint, Sen. Jim DeMint (R‑S.C.) set the tone of future attack, call­ing it a ​"polit­i­cal favor for the unions" sup­port­ing the president's re-elec­tion. In a lengthy sum­ma­ry of sub­se­quent polit­i­cal inter­ven­tions, the Bureau of Nation­al Affairs' ​"Dai­ly Labor Report" not­ed harsh, mis­lead­ing and inflam­ma­to­ry crit­i­cism from attor­neys gen­er­al in nine right-to-work states and South Car­oli­na Repub­li­can Gov. Nik­ki Haley (call­ing the com­plaint ​"eco­nom­ic war­fare on behalf of the unions").
Ten Repub­li­can Sen­a­tors from the Health, Edu­ca­tion, Labor and Pen­sions com­mit­tee warned Solomon — while not­ing his appoint­ment had not yet been approved — that ​"we will be ask­ing for a greater expla­na­tion of your actions" when his nom­i­na­tion came before the com­mit­tee. Sen. Lind­say Gra­ham (R‑S.C.) called on Pres­i­dent Oba­ma to with­draw Solomon's nom­i­na­tion. Oth­er Repub­li­cans threat­ened to cut off fund­ing to the NLRB.
Two Repub­li­can sen­a­tors request­ed all com­mu­ni­ca­tions and doc­u­ments relat­ed to the case between the NLRB nation­al and region­al offices, a request echoed by Rep. Dar­rell Issa (R‑Calif.), chair of the House Com­mit­tee on Over­sight and Gov­ern­ment Reform, who threat­ened Solomon with a sub­poe­na if he did not tes­ti­fy. After at first declin­ing to tes­ti­fy, Solomon agreed, while rais­ing objections:
I am not aware of any oth­er time in his­to­ry of the Office of the Gen­er­al Coun­sel that a Gen­er­al Coun­sel has been com­pelled to tes­ti­fy at a Con­gres­sion­al hear­ing about the mer­its of a pend­ing case. I con­tin­ue to have seri­ous con­cerns about a per­son­al appear­ance at this hear­ing and the poten­tial impact that cer­tain areas of inquiry may have on the due process rights of lit­i­gants and on the inter­est of pro­tect­ing the legal integri­ty of the deci­sion mak­ing process.
Sen. Lamar Alexan­der (R‑Tenn.) intro­duced an amend­ment of the Nation­al Labor Rela­tions Act in response to the Boe­ing com­plaint restrict­ing the Board's pow­er to influ­ence invest­ment deci­sions, even if employ­ers expressed any opin­ion about work­er rights short of a clear ​"threat of reprisal or force or promise of benefit."
If they can't suc­ceed with bul­ly­ing and intim­i­da­tion to stop enforce­ment of the law on behalf of work­ers, Repub­li­cans are inclined sim­ply to change the law to fur­ther expand employ­ers' pow­er and dimin­ish the lim­it­ed rights Amer­i­can work­ers enjoy.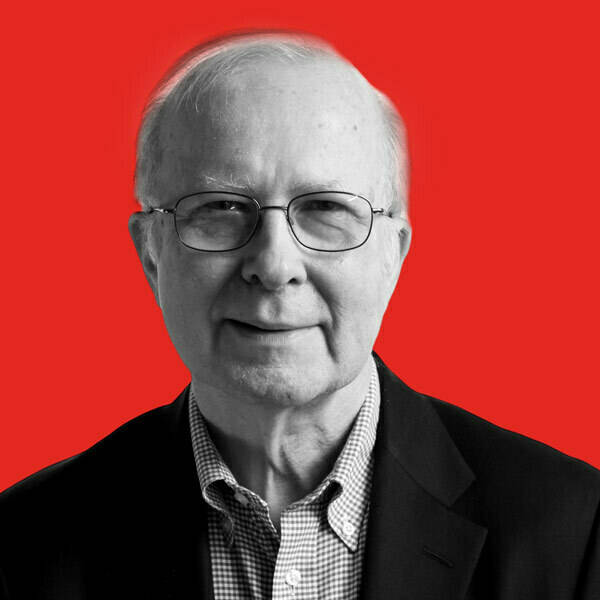 David Moberg, a senior edi­tor of In These Times, has been on the staff of the mag­a­zine since it began pub­lish­ing in 1976. Before join­ing In These Times, he com­plet­ed his work for a Ph.D. in anthro­pol­o­gy at the Uni­ver­si­ty of Chica­go and worked for Newsweek. He has received fel­low­ships from the John D. and Cather­ine T. MacArthur Foun­da­tion and the Nation Insti­tute for research on the new glob­al economy.