Tip Big: Restaurants Aren't Good to Workers—Especially Women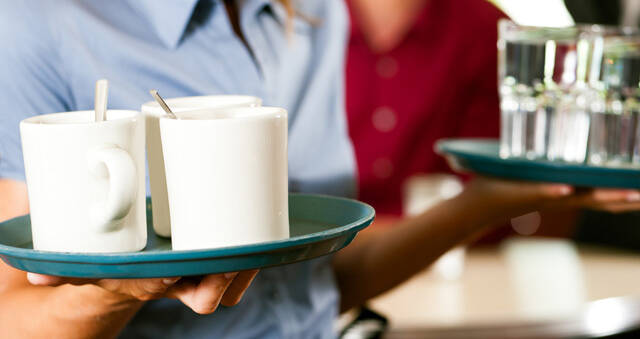 Many don't earn min­i­mum wage, and ben­e­fits are basi­cal­ly nonexistent
Just in time for the restau­rant indus­try's biggest day of the year, Restau­rant Oppor­tu­ni­ties Cen­ters Unit­ed deliv­ered an anti-Valen­tine to the indus­try for its sys­tem­at­ic mis­treat­ment of women in the busi­ness, from fast ser­vice joints to fine din­ing estab­lish­ments. The report — ​"Tipped Over the Edge: Gen­der Inequity in the Restau­rant Indus­try" — shows the busi­ness has deliv­ered no tan­gi­ble love to its work­ers and a healthy dose of dis­crim­i­na­tion towards women in the restau­rant workforce.
ROC, an orga­ni­za­tion with more than 9,000 restau­rant work­er mem­bers in 19 cities, start­ed in New York City a decade ago. It serves as a work­er rights cen­ter, a research-ori­ent­ed advo­cate for bet­ter pub­lic pol­i­cy, and an orga­niz­er and sup­port­er of ​"high road" restau­rants that demon­strate, as ROC direc­tor Saru Jara­mayan says, that ​"you can pay good wages and have a thriv­ing busi­ness and industry."
But instead, most restau­rants thrive — and the indus­try con­tin­ues to grow and rack up record prof­its, even dur­ing these hard times — by pay­ing work­ers poor­ly. ROC's report — sup­port­ed by a dozen groups focused on wom­en's rights — notes that the Bureau of Labor Sta­tis­tics iden­ti­fied sev­en jobs in the restau­rant indus­try in its 2010 list of the ten low­est-paid occu­pa­tions. Includ­ing tips, the aver­age serv­er made $8.81 an hour. But the aver­age is mis­lead­ing because of huge vari­a­tions in the industry.
First, there are big vari­a­tions by state. The fed­er­al gov­ern­ment sets a very low thresh­old with its sub­min­i­mum wage for tipped employ­ees. Although by law tips for cat­e­gories of tipped employ­ees like servers and the sub­min­i­mum are sup­posed to yield at least the $7.25 min­i­mum wage, many work­ers do not earn the minimum.
One big part of the prob­lem is that the sub­min­i­mum — set at $2.13 since 1991 — has not been linked to 60 per­cent of the stan­dard min­i­mum since the Repub­li­can Con­gress de-linked it in 1996. Some states set high­er sub­min­i­mums or sim­ply apply their often high­er min­i­mum wage to tipped employ­ees as well. Although pover­ty of restau­rant work­ers is high­er than the work­force aver­age every­where, restau­rant work­er pover­ty is much high­er in those states that stick to the fed­er­al subminimum.
Sec­ond, there are vari­a­tions by occu­pa­tion and by indus­try seg­ment (fast­serve, fam­i­ly din­ing, fine din­ing). While these vari­a­tions gen­er­ate inequal­i­ties among all restau­rant work­ers, they hurt most with women who are dis­pro­por­tion­ate­ly in the low­er-wage occu­pa­tions and seg­ments as well as in tipped work, which makes them more vul­ner­a­ble to state and fed­er­al sub­min­i­mum wage policies.
Women servers earn only 68 per­cent of what male servers make — and black women only 60 per­cent, indi­cat­ing how race as well as gen­der makes a dif­fer­ence. But at an aver­age salary of $25,000 a year (com­pared to $17,000 for women), male servers aren't get­ting rich either.
Ben­e­fits and work­ing con­di­tions are grim on aver­age, espe­cial­ly so in the vast major­i­ty of restau­rants below ​"fine din­ing." Many of those restau­rants are part of large chains, such as Dar­d­en Restau­rant Com­pa­ny, own­er and oper­a­tor of 1,900 restau­rants such as Red Lob­ster and Olive Gar­den. Dar­d­en paid CEO Clarence Otis Jr. $8.5 mil­lion plus $22.1 mil­lion in stock options last year.
But for work­ers, espe­cial­ly women, the restau­rant indus­try is not so generous:
• 90 per­cent of restau­rant work­ers get no health insur­ance through their employ­er (and a third of women work­ers have no health cov­er­age at all).
• 90 per­cent get no paid sick leave, which leads two-thirds of them to work while sick.
• women in the restau­rant busi­ness are five times more like­ly to suf­fer sex­u­al harass­ment at work than the aver­age woman at work (mak­ing the indus­try the ​"sin­gle largest" source of harass­ment claims accord­ing to the EEOC).
• work­ers — with women most adverse­ly affect­ed — are sub­ject­ed to arbi­trary, short-notice changes in sched­ule, which makes plan­ning dif­fi­cult (espe­cial­ly for child care), and often cut hours of work and pay or extend­ed hours into low peri­ods. Tipped work­ers may be effec­tive­ly work­ing with­out pay.
While most of the indus­try's poor treat­ment affects all work­ers, female restau­rant work­ers suf­fer most, part­ly because of dis­crim­i­na­to­ry hir­ing pat­terns but also as a side-effect of pub­lic pol­i­cy. Indeed, most of ROC's pol­i­cy pro­pos­als would help men and women alike.
Fore­most among the pro­pos­als is rais­ing the fed­er­al sub­min­i­mum to 70 per­cent of the stan­dard min­i­mum and once again link­ing the two. Oth­ers include nation­al stan­dards for paid sick days, a nation­al man­date or incen­tives for sex­u­al harass­ment train­ing, bet­ter job train­ing, and enact­ing poli­cies to help work­ers get more con­trol over sched­ules and sup­port ​"col­lec­tive orga­niz­ing among restau­rant workers."
The first and last are most crit­i­cal, though the 70-per­cent stan­dard is mod­est, con­sid­er­ing that some big restau­rant states like Cal­i­for­nia have no sub­min­i­mum and a state min­i­mum above the fed­er­al lev­el. And as far as the last pro­pos­al, ROC's cur­rent ambi­tions seem not to include full-fledged union­iza­tion. (And U.S. unions aren't pay­ing much atten­tion to restau­rants. At one point, the pre­de­ces­sor of the UNITE-HERE union had a sig­nif­i­cant role in fine din­ing, but now beyond hotels its main din­ing tar­gets are cor­po­rate, uni­ver­si­ty and oth­er cafeterias.)
Nor do ROC's long-range plans include mov­ing toward an end to the tip­ping sys­tem, as many Euro­pean coun­tries have done. Both cus­tomers and work­ers would be bet­ter off if work­ers had liv­ing wages and good union con­tracts. Many work­ers now seem con­tent with the tip­ping sys­tem itself, Jayaran says, but she also acknowl­edges, ​"Con­sumers should not be the ones respon­si­ble for work­ers' wages. The indus­try should pro­vide a decent wage that allows them to survive."
But the group's orga­niz­ing and spot­light­ing bet­ter employ­ers proves their are no busi­ness obsta­cles to treat­ing work­ers bet­ter. Bar­bara Sib­ley, a for­mer indus­try employ­ee who now owns La Pala­pa restau­rant in New York, says pay­ing her work­ers well and respect­ing them ulti­mate­ly improves the cus­tomers' expe­ri­ences. ​"Restau­rant work is hard," she says, ​"but run­ning a restau­rant right is prof­itable. If I can run a restau­rant right and make it prof­itable, any­one can."
Most work­ers, how­ev­er, endure a job like Clau­dia Munoz had in Texas. Man­agers forced her to declare earn­ing more tips than she took in so it would appear she made the min­i­mum wage. They did­n't pay her for over­time work. They forced her to work extra hours off the clock. Some days her hours were cut short, depriv­ing her of the dis­count­ed employ­ee meal, some­times lead­ing her to go with­out food for the day.
The ulti­mate insult came when man­agers charged her for the bill of a table that walked with­out pay­ing while she was the only serv­er in the restau­rant, tak­ing all her tips for the day and billing her for the bal­ance. ​"I saw the racism, sex­ism, and low wages in the indus­try," she says. ​"Every­thing I remem­ber from that place was horrible."
Now a ROC leader, she is try­ing to change one of the nation's largest indus­tries, one des­per­ate­ly in need of pub­lic pol­i­cy reforms and work­er action.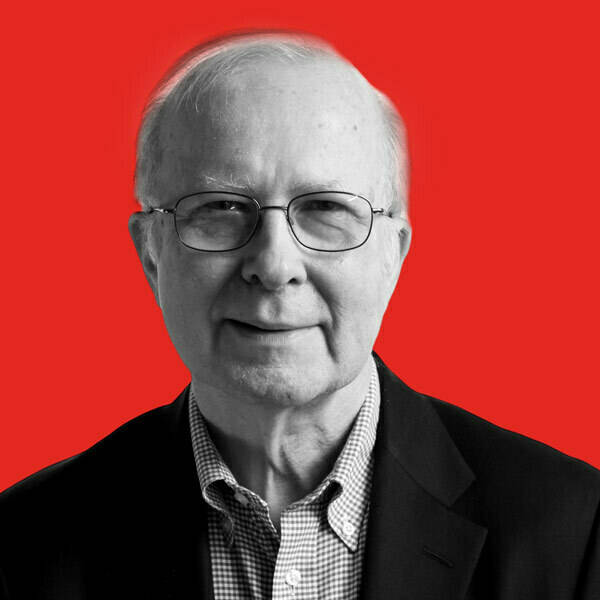 David Moberg, a senior edi­tor of In These Times, has been on the staff of the mag­a­zine since it began pub­lish­ing in 1976. Before join­ing In These Times, he com­plet­ed his work for a Ph.D. in anthro­pol­o­gy at the Uni­ver­si­ty of Chica­go and worked for Newsweek. He has received fel­low­ships from the John D. and Cather­ine T. MacArthur Foun­da­tion and the Nation Insti­tute for research on the new glob­al economy.