Restaurant Workers Target Unsavory Labor Practices at Darden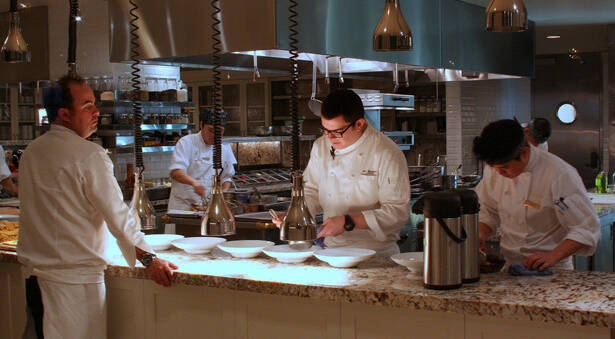 Amer­i­ca is what it eats, and our restau­rants, where we wolf down every­thing from Bel­gian fries to sushi, serve up the best and the worst of our econ­o­my. Behind every ele­gant table is a churn­ing, stressed out kitchen, staffed with work­ers who may be bare­ly able to feed their own families.
While restau­rant own­ers scarf up prof­its, work­ers with the Restau­rant Oppor­tu­ni­ties Cen­ter are bit­ing back with a mul­ti-city cam­paign against a com­pa­ny that rep­re­sents the one-per­cent of the food ser­vice indus­try. They have launched protests as well as legal action against Dar­d­en, which runs Cap­i­tal Grille, Olive Gar­den, Red Lob­ster and oth­er promi­nent eateries.
Accord­ing to the law­suit, Cap­i­tal Grille work­ers in Los Ange­les, New York City, and Chica­go were sub­ject­ed to gru­el­ing work sched­ules and under­pay­ment of wages, and some­times were forced to work ​"off the clock" and denied over­time. Some tipped work­ers alleged­ly had their wages siphoned off to sup­ple­ment the pay of non-tipped employ­ees. There are also alle­ga­tions of sys­tem­at­ic racial dis­crim­i­na­tion — com­plaints that black work­ers were pushed out of the job and told they ​"didn't meet Cap­i­tal Grille stan­dards." In recent months, work­ers from oth­er cities have also come for­ward with com­plaints about mistreatment.
The lit­i­ga­tion is part of a grass­roots cam­paign to expose unsa­vory labor prac­tices through­out the restau­rant sec­tor. ROC's orga­niz­ing work in New York, Chica­go, the Wash­ing­ton, DC area, Los Ange­les and Mia­mi has revealed pat­terns of exploita­tion that reflect busi­ness as usu­al in an indus­try that rou­tine­ly fat­tens its prof­it mar­gins by skirt­ing reg­u­la­tions and squeez­ing labor costs.
John Cro­nan, a for­mer New York City Cap­i­tal Grille work­er who now works as an orga­niz­er with ROC New York, said that in his expe­ri­ence as well as the expe­ri­ences of work­ers who have approached ROC in recent months, dis­crim­i­na­tion and oth­er unfair labor prac­tices are ram­pant in var­i­ous Cap­i­tal Grille branches.
Cro­nan not­ed that the hier­ar­chy of the indus­try is reflect­ed in the racial divi­sions in the staff, which reflect indus­try-wide trends of segregation:
The serv­er assis­tants – that's below the servers on the hier­ar­chy — they're [most­ly] immi­grants, all work­ers of col­or, and they're the same guys who've been there sev­en, almost eight years, who have still been in the same spot… Mean­while you have young white kids who've been hired at age 21, 22, 23, with not as much expe­ri­ence, who don't know the restau­rant, can't car­ry plates. And they're being hired as servers.
For the staff in gen­er­al, he added, due to delib­er­ate under­staffing and over­stretch­ing of the work­force, ​"you have guys doing the work of three jobs for the pay of one, not get­ting a raise in three to four years."

In a video tes­ti­mo­ny, Elose Arestil, a Hait­ian Amer­i­can for­mer Cap­i­tal Grill work­er in Mia­mi, said she was fired after she injured her hand while wash­ing dish­es. Through her son's trans­la­tion, she also recalled being forced to work off the clock and do extra tasks. She joined the ROC Mia­mi cam­paign, she said, ​"because the way she was let off was not right, and as peo­ple, she had respect for them, and they should give the same respect to her."
Igna­cio Vil­le­gas, who worked at the Cap­i­tal Grille pantry sta­tion for sev­en years, tes­ti­fied about how he was treat­ed after becom­ing sick:
My cheek was swollen from a tooth infec­tion and they told me I had to work. I had to go to work with my face swollen and with hor­ri­ble pain that was dif­fi­cult to tol­er­ate. [We do this] because we are not work­ing for fun, we're work­ing for neces­si­ty. We need a job to sur­vive and sup­port ourselves.
The under­ly­ing prob­lems that ROC's lit­i­ga­tion high­lights are deep­er than work­ers' indi­vid­ual legal griev­ances. As we've report­ed before at ITT, insti­tu­tion­al racism and labor abus­es are part of an indus­try sta­tus quo that can only be addressed through a major shift in the insti­tu­tion­al cul­ture. Beyond the legal issues raised in the suit, ROC says it hopes the lit­i­ga­tion will spur broad­er reforms at Dar­d­en that will pre­vent abus­es and and improve work­ing con­di­tions in the future.
The ​"Dig­ni­ty at Dar­d­en" cam­paign reflects ROC's gen­er­al strat­e­gy for com­bat­ing labor abus­es: tar­get­ing high-pro­file com­pa­nies with brands that con­sumers rec­og­nize, and with big enough clout in the indus­try to set an exam­ple for oth­er employers.
Found­ed in the wake of 9⁄11 by dis­placed restau­rant work­ers from the Twin Tow­ers, the orga­ni­za­tion has since engaged cooks, servers, bus­boys and host­esses all over the coun­try in protest cam­paigns as well as legal action and social research. Along­side cam­paigns against indi­vid­ual employ­ers — most­ly promi­nent table­cloth estab­lish­ments — ROC has advo­cat­ed for a long-over­due raise in the min­i­mum wage for tipped work­ers, and local and fed­er­al ini­tia­tives to pro­vide paid sick leave for work­ers so they don't have to sac­ri­fice income to deal with illness.
Despite the chal­lenges of orga­niz­ing in a noto­ri­ous­ly exploita­tive sec­tor, restau­rant work­ers can make an eth­i­cal appeal to the pub­lic that no cor­po­ra­tion can trump: we all care about what we eat, and we all ought to care about the peo­ple who feed us.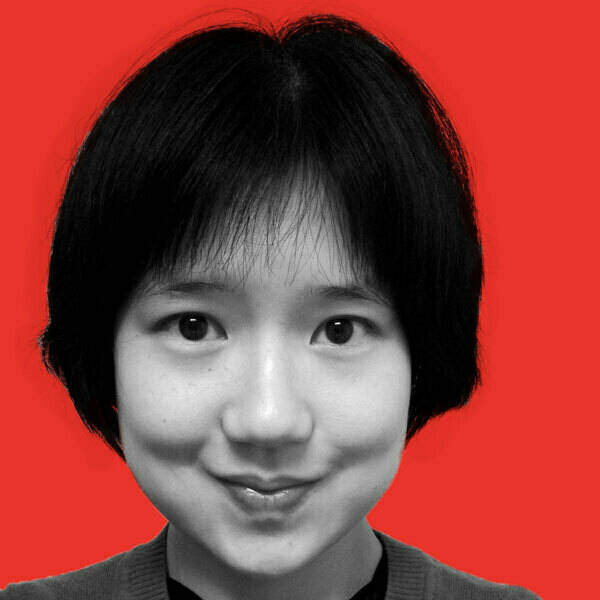 Michelle Chen is a con­tribut­ing writer at In These Times and The Nation, a con­tribut­ing edi­tor at Dis­sent and a co-pro­duc­er of the ​"Bela­bored" pod­cast. She stud­ies his­to­ry at the CUNY Grad­u­ate Cen­ter. She tweets at @meeshellchen.