Restaurant Workers Target Unsavory Labor Practices at Darden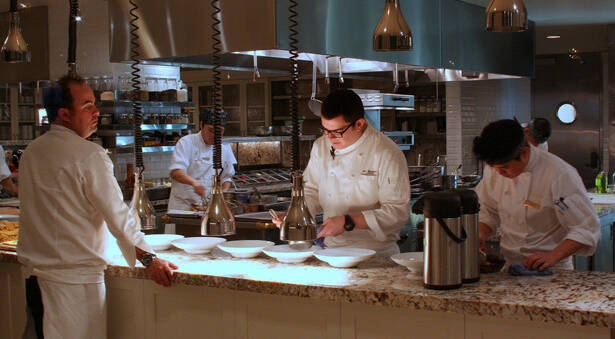 We wanted to make sure you didn't miss the announcement of our new Sustainer program. Once you've finished reading, take a moment to check out the new program, as well as all the benefits of becoming a Sustainer.

America is what it eats, and our restaurants, where we wolf down everything from Belgian fries to sushi, serve up the best and the worst of our economy. Behind every elegant table is a churning, stressed out kitchen, staffed with workers who may be barely able to feed their own families.
While restaurant owners scarf up profits, workers with the Restaurant Opportunities Center are biting back with a multi-city campaign against a company that represents the one-percent of the food service industry. They have launched protests as well as legal action against Darden, which runs Capital Grille, Olive Garden, Red Lobster and other prominent eateries.
According to the lawsuit, Capital Grille workers in Los Angeles, New York City, and Chicago were subjected to grueling work schedules and underpayment of wages, and sometimes were forced to work ​"off the clock" and denied overtime. Some tipped workers allegedly had their wages siphoned off to supplement the pay of non-tipped employees. There are also allegations of systematic racial discrimination — complaints that black workers were pushed out of the job and told they ​"didn't meet Capital Grille standards." In recent months, workers from other cities have also come forward with complaints about mistreatment.
The litigation is part of a grassroots campaign to expose unsavory labor practices throughout the restaurant sector. ROC's organizing work in New York, Chicago, the Washington, DC area, Los Angeles and Miami has revealed patterns of exploitation that reflect business as usual in an industry that routinely fattens its profit margins by skirting regulations and squeezing labor costs.
John Cronan, a former New York City Capital Grille worker who now works as an organizer with ROC New York, said that in his experience as well as the experiences of workers who have approached ROC in recent months, discrimination and other unfair labor practices are rampant in various Capital Grille branches.
Cronan noted that the hierarchy of the industry is reflected in the racial divisions in the staff, which reflect industry-wide trends of segregation:
The server assistants – that's below the servers on the hierarchy — they're [mostly] immigrants, all workers of color, and they're the same guys who've been there seven, almost eight years, who have still been in the same spot… Meanwhile you have young white kids who've been hired at age 21, 22, 23, with not as much experience, who don't know the restaurant, can't carry plates. And they're being hired as servers.
For the staff in general, he added, due to deliberate understaffing and overstretching of the workforce, ​"you have guys doing the work of three jobs for the pay of one, not getting a raise in three to four years."

In a video testimony, Elose Arestil, a Haitian American former Capital Grill worker in Miami, said she was fired after she injured her hand while washing dishes. Through her son's translation, she also recalled being forced to work off the clock and do extra tasks. She joined the ROC Miami campaign, she said, ​"because the way she was let off was not right, and as people, she had respect for them, and they should give the same respect to her."
Ignacio Villegas, who worked at the Capital Grille pantry station for seven years, testified about how he was treated after becoming sick:
My cheek was swollen from a tooth infection and they told me I had to work. I had to go to work with my face swollen and with horrible pain that was difficult to tolerate. [We do this] because we are not working for fun, we're working for necessity. We need a job to survive and support ourselves.
The underlying problems that ROC's litigation highlights are deeper than workers' individual legal grievances. As we've reported before at ITT, institutional racism and labor abuses are part of an industry status quo that can only be addressed through a major shift in the institutional culture. Beyond the legal issues raised in the suit, ROC says it hopes the litigation will spur broader reforms at Darden that will prevent abuses and and improve working conditions in the future.
The ​"Dignity at Darden" campaign reflects ROC's general strategy for combating labor abuses: targeting high-profile companies with brands that consumers recognize, and with big enough clout in the industry to set an example for other employers.
Founded in the wake of 9/11 by displaced restaurant workers from the Twin Towers, the organization has since engaged cooks, servers, busboys and hostesses all over the country in protest campaigns as well as legal action and social research. Alongside campaigns against individual employers — mostly prominent tablecloth establishments — ROC has advocated for a long-overdue raise in the minimum wage for tipped workers, and local and federal initiatives to provide paid sick leave for workers so they don't have to sacrifice income to deal with illness.
Despite the challenges of organizing in a notoriously exploitative sector, restaurant workers can make an ethical appeal to the public that no corporation can trump: we all care about what we eat, and we all ought to care about the people who feed us.
Be a Sustainer
We surveyed thousands of readers and asked what they would like to see in a monthly giving program. Now, for the first time, we're offering three different levels of support, with rewards at each level, including a magazine subscription, books, tote bags, events and more—all starting at less than 17 cents a day. Check out the new Sustainer program.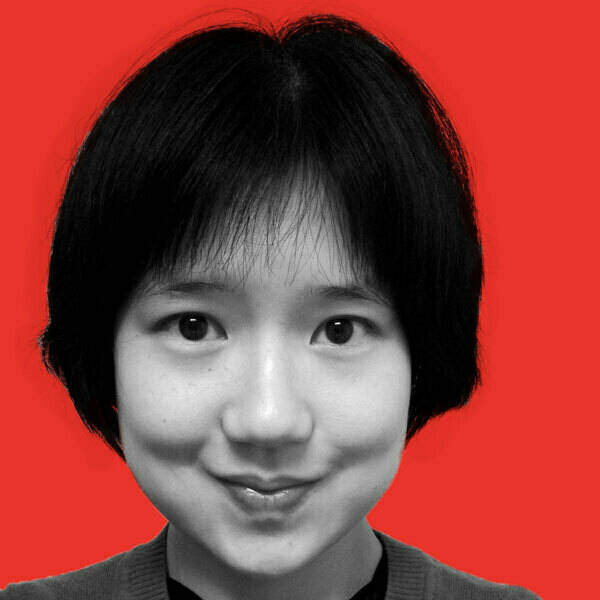 Michelle Chen is a contributing writer at In These Times and The Nation, a contributing editor at Dissent and a co-producer of the ​"Belabored" podcast. She studies history at the CUNY Graduate Center. She tweets at @meeshellchen.