Revisiting Reparations
It's time for a Marshall Plan for black Americans.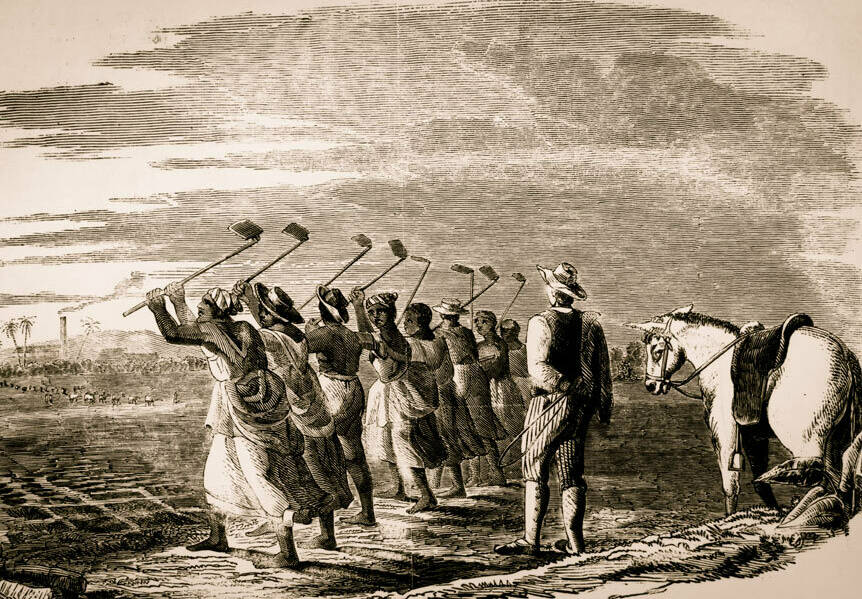 Despite this nation's adamant refusal to address the dam­ag­ing lega­cy of 250 years of slav­ery and anoth­er 100 years of Jim Crow apartheid, the issue of repa­ra­tions has made a decid­ed come­back in Amer­i­can discourse.
Slavery's damaging legacy continues to endure because strategies for redress have been limited by the conventional wisdom of the time and white resistance to compensatory programs.
The lat­est jolt of revival began in the Caribbean. On March 10, the 15-nation Caribbean Com­mu­ni­ty (CARI­COM) approved a 10-point plan to demand ​"repara­to­ry jus­tice for … the vic­tims of Crimes Against Human­i­ty in the forms of geno­cide, slav­ery, slave trad­ing and racial apartheid from for­mer Euro­pean col­o­niz­ers." Accord­ing to attor­ney Mar­tyn Day, of Leigh Day, the British human rights legal firm that rep­re­sents CARI­COM, the firm will file a class-action suit in the Inter­na­tion­al Court of Jus­tice if Euro­pean offi­cials fail to take the plan seriously.
This sur­pris­ing­ly auda­cious Caribbean demand was fol­lowed by an April ral­ly in Chica­go intend­ed to rekin­dle the enthu­si­asm that 13 years ago fueled a repa­ra­tions band­wag­on that was ulti­mate­ly knocked off course by the 9⁄11 ter­ror­ist attacks.
These efforts seek to make the case for repar­a­tive jus­tice and com­pen­sa­tion based on the hor­rif­ic crimes of slav­ery, its lega­cy of racial oppres­sion and social exclu­sion, and the unjust enrich­ment of whites from the struc­tur­al mis­dis­tri­b­u­tion of resources. Slav­ery, say CARI­COM and its fel­low trav­el­ers in the Unit­ed States, casts a long shadow.
But that shad­ow is get­ting hard­er to dis­cern for slavery's ben­e­fi­cia­ries. Many Amer­i­cans now inter­pret those sor­did annals of slav­ery and Jim Crow as a nar­ra­tive of tri­umph. In their minds, the Civ­il Rights Move­ment has expunged Amer­i­ca of its orig­i­nal sin. It's time to move on. After all, we've got a black president.
Then, in May, Ta-Nehisi Coates flipped the script. In a block­buster Atlantic cov­er sto­ry, Coates made a case for repa­ra­tions that focused not on slav­ery, but on the dis­crim­i­na­to­ry fed­er­al pro­grams that denied black Amer­i­cans access to mort­gages and oth­er fed­er­al ben­e­fits, focus­ing on peo­ple still alive who can per­son­al­ly bear wit­ness to the dis­crim­i­na­tion they faced.
Coates, whom I also fea­tured in my last col­umn, has emerged as one of the most insight­ful writ­ers on race in main­stream jour­nal­ism. His Atlantic sto­ry trans­formed the dis­cus­sion from an assess­ment of racial atti­tudes into a detailed account­ing of how biased poli­cies affect­ed the dis­tri­b­u­tion of wealth and pover­ty. In doing so, he relo­cates the injury from 19th-cen­tu­ry slav­ery and KKK-style oppres­sion to 21st-cen­tu­ry edu­ca­tion and hous­ing discrimination.
Many thinkers have weighed in on Coates' piece; how­ev­er, even those who praise his research doubt that this nation can muster the nation­al will for such an effort. But Coates argues that the need for a mas­sive nation­al invest­ment is not negat­ed by its cur­rent polit­i­cal implausibility.
He's right. Slavery's dam­ag­ing lega­cy con­tin­ues to endure because strate­gies for redress have been lim­it­ed by the con­ven­tion­al wis­dom of the time and white resis­tance to com­pen­sato­ry pro­grams. But if we are to make real progress in reduc­ing the nation's grow­ing racial dis­par­i­ties, we have to devise more com­pre­hen­sive poli­cies. A strat­e­gy that has been con­sis­tent­ly pro­posed by experts and activists is a domes­tic pro­gram akin to the Mar­shall Plan the Unit­ed States enact­ed to bring Europe back from WWII. This plan would focus con­sid­er­able resources on edu­ca­tion, hous­ing, job train­ing, busi­ness devel­op­ment, etc., for a com­mu­ni­ty chron­i­cal­ly underserved.
The notion of repa­ra­tions pro­vides a his­tor­i­cal jus­ti­fi­ca­tion for the mas­sive invest­ment of resources nec­es­sary to make a real change. Coates' essay helps clar­i­fy that ratio­nale and thus chips away at the con­ven­tion­al wis­dom block­ing com­pen­sato­ry policies.
What's more, the momen­tum of his log­ic can fur­ther the real­iza­tion that slavery's unad­dressed lega­cy crip­ples this entire nation's poten­tial. The sta­tis­ti­cal fact that one in three black men in the Unit­ed States will be incar­cer­at­ed in their life­times hob­bles our eco­nom­ic poten­tial and robs our future. Right now, a num­ber of scav­enger indus­tries, like pri­vate pris­ons, are recoup­ing the costs. But that's a stop­gap solu­tion, as the prison-indus­tri­al com­plex is fac­ing dimin­ish­ing returns from the cor­ro­sive social con­se­quences of our cul­ture of crim­i­nal­iza­tion. Soon, the costs of inat­ten­tion will be too great to ignore.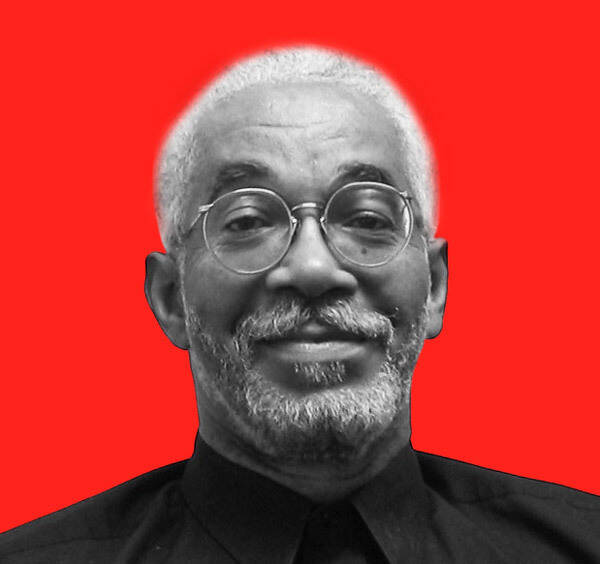 Sal­im Muwakkil
is a senior edi­tor of
In These Times
, where he has worked since
1983
. He is the host of The
Sal­im Muwakkil
show on WVON, Chicago's his­toric black radio sta­tion, and he wrote the text for the book
HAROLD: Pho­tographs from the Harold Wash­ing­ton Years
.