Richard Trumka Sounds Optimistic Note In Spite Of Republican Midterm Shellacking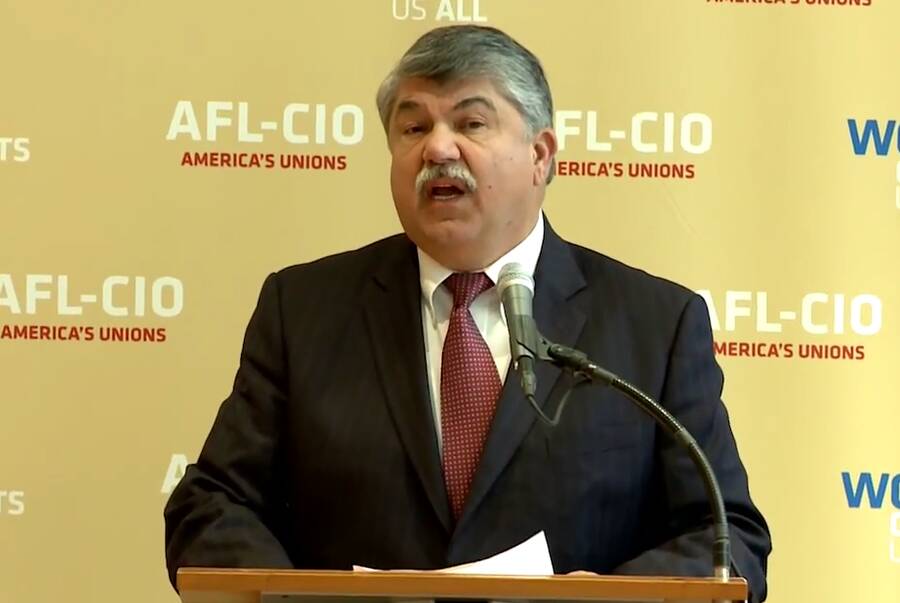 The Democ­rats suf­fered his­toric defeats yes­ter­day — los­ing con­trol of the Sen­ate in addi­tion to key gov­er­nors' races across the coun­try — but the pres­i­dent of the nation's largest labor fed­er­a­tion remains upbeat.
"Democ­rats took a lick­ing yes­ter­day, but the work­ers' agen­da sure didn't," AFL-CIO Pres­i­dent Richard Trum­ka told reporters gath­ered at a press con­fer­ence Wednes­day morn­ing. ​"Vot­ers spoke very clear­ly in yesterday's elec­tion. They want an econ­o­my that works for them and works for their families."
Trum­ka argued that many Democ­rats lost because they neglect­ed to focus on core eco­nom­ic issues: ​"The econ­o­my should have been a major asset for Democ­rats," he said. Instead, vot­ers were ​"duped" because they heard more on eco­nom­ic issues from Republicans.
"It was a lousy mes­sage," the labor leader said of the GOP plat­form, ​"but it was pre­sent­ed clear­ly and strong­ly, and in tough times peo­ple respond­ed to that because they're hurting."
The AFL-CIO released polling data that, at least in part, backed up that point: Vot­ers often select­ed can­di­dates whose eco­nom­ic views they did not share, accord­ing to an elec­tion night sur­vey con­duct­ed by Hart Research Associates.
While vot­ers in 11 key Sen­ate bat­tle­ground states backed Repub­li­can can­di­dates by a 49 – 47 mar­gin, a clear major­i­ty of those polled expressed sup­port for a broad­ly left-wing eco­nom­ic agen­da: 75 per­cent said they want more spend­ing on pub­lic schools, 73 per­cent favor hik­ing tax­es on over­seas cor­po­rate prof­its, 62 per­cent sup­port increas­ing Social Secu­ri­ty ben­e­fits, 62 per­cent want to raise tax­es on the wealthy, and 62 per­cent back rais­ing the fed­er­al min­i­mum wage to $10.10.
Trum­ka point­ed to three cas­es in which union-backed Democ­rats who focused on eco­nom­ic issues were able to win hand­i­ly: Al Franken in Min­neso­ta, Jeff Merkley in Ore­gon and Gary Peters in Michigan.
How­ev­er, sev­er­al oth­er Demo­c­ra­t­ic Sen­ate can­di­dates endorsed by labor — and who arguably cham­pi­oned the AFL-CIO's eco­nom­ic agen­da — came up short, includ­ing Mark Udall in Col­orado, Bruce Bra­ley in Iowa and Ali­son Lun­der­gan Grimes in Kentucky.
Geor­gia Sen­ate can­di­date David Per­due, the for­mer CEO of Dol­lar Gen­er­al, boast­ed of his out­sourc­ing record on the cam­paign trail. But the Repub­li­can still coast­ed to an eight-point vic­to­ry.
Mean­while, a slew of union-backed nom­i­nees for gov­er­nor lost bad­ly. Tea Par­ty-allied gov­er­nors in Flori­da, Ohio, Wis­con­sin, Maine and Michi­gan — each of whom flaunt­ed their dis­taste for orga­nized labor — pulled out com­fort­able vic­to­ries. And guber­na­to­r­i­al can­di­dates and incum­bents in lib­er­al strong­holds like Mass­a­chu­setts, Mary­land and Illi­nois were upset by Republicans.
At Wednesday's press con­fer­ence, Trum­ka also field­ed ques­tions on what the GOP's pend­ing Sen­ate takeover could spell for Social Secu­ri­ty and the environment.
Some wor­ry the ascen­dant Repub­li­can major­i­ty could reignite momen­tum for a so-called ​"grand bar­gain," an elu­sive bud­get com­pro­mise once cham­pi­oned by the White House that could include cuts in Social Secu­ri­ty benefits.
"I don't know what a grand bar­gain would be," Trum­ka said. ​"If it's a good grand bar­gain, we would sup­port it. If it's a bad grand bar­gain, we would be against it."
In These Times asked the labor leader if he backs poten­tial leg­is­la­tion in Con­gress to approve the now-stalled Key­stone XL pipeline. The GOP-dom­i­nat­ed Sen­ate now boasts a fil­i­buster-proof major­i­ty in sup­port of the pipeline.
"The answer is yes," Trum­ka said. ​"We want to get every jobs issue that we can up, and as many jobs cre­at­ed as we can to get the econ­o­my going."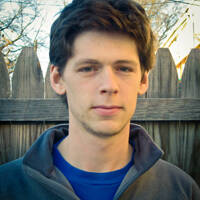 Cole Stan­gler
writes about labor and the envi­ron­ment. His report­ing has also appeared in The Nation, VICE, The New Repub­lic and Inter­na­tion­al Busi­ness Times. He lives in Paris, France. He can be reached at cole[at]inthesetimes.com. Fol­low him
@colestangler
.