A Brief Case for Guaranteed Housing
Why housing should be a human right.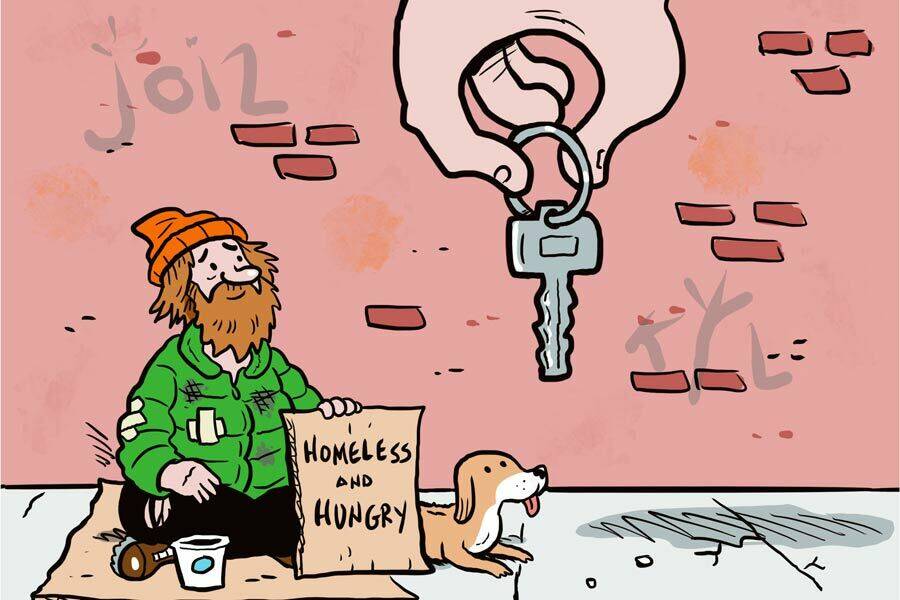 right to hous•ing
noun
1. A guar­an­tee that every­one recieves ade­quate shelter
2. A nec­es­sary com­po­nent of ​"the right to a[n ade­quate] stan­dard of liv­ing," say the bleed­ing hearts behind the U.N.'s Uni­ver­sal Dec­la­ra­tion on Human Rights
"It does­n't make any dif­fer­ence what else you have: If you don't have some place to rest your head, you're in bad shape." —Mal­colm X, in a speech in Harlem
Does­n't hous­ing every­one seem expensive?
It would actu­al­ly be cheap­er than pay­ing for the social ser­vices, health­care and oth­er costs asso­ci­at­ed with the home­less­ness cri­sis. In fact, Utah's ​"Hous­ing First" pro­gram has found it saves mon­ey by sim­ply pro­vid­ing shel­ter. Besides, the money's there: The U.S. spends sev­er­al times more on tax breaks and ben­e­fits for high-end pri­vate devel­op­ers than it does on low-income hous­ing. As of 2015, Chicago's city hous­ing author­i­ty sat on a sur­plus of $379 mil­lion. What's lack­ing is the polit­i­cal will to treat hous­ing as a right rather than a reward.
OK, but is home­less­ness real­ly a ​
"

cri­sis"?

On a sin­gle Jan­u­ary night last year, 553,742 peo­ple in the Unit­ed States were home­less. Rough­ly 3 mil­lion Amer­i­cans — 1 in 100 peo­ple — expe­ri­ence home­less­ness over the course of a year. Since the ear­ly 1990s, around 20 per­cent of sub­si­dized, gov­ern­ment-owned hous­ing has been demol­ished. Much pub­lic hous­ing has been pri­va­tized, and what remains can be hard to get, plagued by long wait­lists and barred to those with crim­i­nal convictions.
Let me guess — Swe­den does it better?
Yes, more than half of that country's renters live in munic­i­pal­ly owned hous­ing. This includes mid­dle-class Swedes, which cre­ates broad buy-in, reduces stig­ma and brings us clos­er to a world where a roof over one's head doesn't depend on mar­ket vagaries. But it's not just Scan­di­navia: South Africa guar­an­tees hous­ing in its con­sti­tu­tion (though imple­men­ta­tion remains flawed); Hong Kong builds pub­lic hous­ing at a high­er rate than pri­vate, and around half of its cit­i­zens live in gov­er­ment-owned or sub­si­dized homes; Vien­na owns a quar­ter of the city's hous­ing stock, a lega­cy of the city's social­ist days in the 1920s and 1930s. And Jere­my Cor­byn just pledged that if Labour takes pow­er, the U.K. will buy homes for those without.
Could the U.S. ever get there?
Orga­niz­ers around the coun­try are advanc­ing mea­sures like Just Cause evic­tion and rent con­trol that empow­er renters to stay put, as well as call­ing on cities to sub­si­dize pub­lic hous­ing rather than lux­u­ry con­dos. Some pro­gres­sives help squat­ters find and occu­py vacant homes. Nation­wide, about 225 com­mu­ni­ty land trusts with a com­bined 35,000 units are tak­ing hous­ing off the mar­ket and putting it under com­mu­ni­ty control.
This is part of ​"The Big Idea," a month­ly series offer­ing brief intro­duc­tions to pro­gres­sive the­o­ries, poli­cies, tools and strate­gies that can help us envi­sion a world beyond cap­i­tal­ism. For recent In These Times cov­er­age of hous­ing, see, ​"Land­lords, Your Lease Is Up: A New Move­ment for Rent Con­trol Is Spread­ing Across the U.S.," ​"An Afford­able Hous­ing Move­ment Is Ris­ing from the Wreck­age of the Fore­clo­sure Crisis​" and " ​'You're Tak­ing Our Homes': Ben Car­son Shout­ed Down by Angry Chica­go Residents."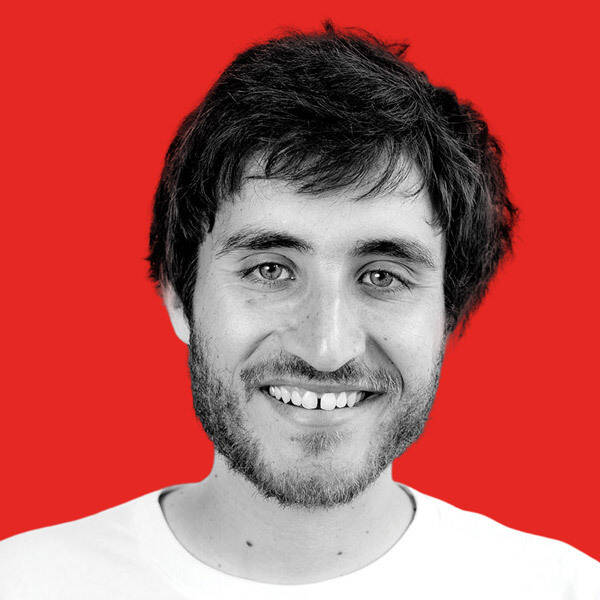 Day­ton Mar­tin­dale is a free­lance writer and for­mer asso­ciate edi­tor at In These Times. His work has also appeared in Boston Review, Earth Island Jour­nal, Har­bin­ger and The Next Sys­tem Project. Fol­low him on Twit­ter: @DaytonRMartind.