With Gov. Scott Walker's Approval in Wisconsin, Half of U.S. Now Under Right to Work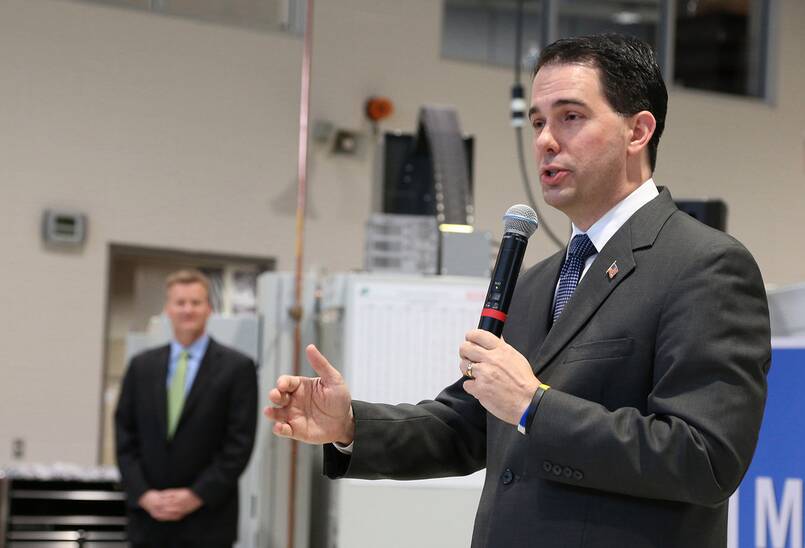 With his sig­na­ture Mon­day on a bill passed almost pure­ly on par­ty-line votes, Repub­li­can Gov­er­nor Scott Walk­er made Wis­con­sin the 25th state to adopt a ​"right-to-work" law, divid­ing the coun­try in half between ​"anti-union" and ​"union-friend­ly" labor law regimes.
It is the first such law passed since Indi­ana and Michi­gan in 2012 made his­toric inroads into the north­ern indus­tri­al states, but it may be just the begin­ning of attacks on work­er rights in many states this year, includ­ing rough­ly a dozen poten­tial right-to-work ini­tia­tives (one of which prompt­ed week­end protest ral­lies in Charlestown, West Vir­ginia, of around 6,000 union mem­bers and sup­port­ers from around the state). Wis­con­sin Repub­li­cans, as well as con­ser­v­a­tives in oth­er states, are plan­ning to push through oth­er laws that would dri­ve down con­struc­tion work­ers' wages (such as elim­i­nat­ing state ​"pre­vail­ing wage" laws and project labor agree­ments, both of which guar­an­tee qual­i­ty and per­for­mance on pub­lic works and the pre­vail­ing, typ­i­cal­ly union-scale, pay for workers).
States are allowed to pass right-to-work laws, which weak­en unions and con­se­quent­ly all work­ers with­in a state, under the 1947 Taft-Hart­ley amend­ments to the 1935 Nation­al Labor Rela­tions Act. The NLRA is sup­posed to encour­age col­lec­tive bar­gain­ing. Unlike the impli­ca­tions of the name, right-to-work laws give no right to employ­ment. How­ev­er, they do pro­hib­it employ­ers and unions from nego­ti­at­ing a con­tract that requires all employ­ees to join a union after hir­ing or pay all or some por­tion of union dues that is used for bar­gain­ing and rep­re­sen­ta­tion. As a result, union­ists com­plain, work­ers can be ​"free rid­ers" if they want.
Gov. Walk­er, a like­ly Repub­li­can can­di­date for the party's pres­i­den­tial nom­i­na­tion, had said that he didn't want the leg­is­la­tion to come to his desk, in a move like­ly designed to avoid re-elec­tion cam­paign anger last fall. But he pub­licly switched to promise sup­port as the leg­is­la­ture opened an ​"extra­or­di­nary ses­sion" to ram through the bill despite thou­sands of pro­tes­tors mobi­liz­ing against it.
The sign­ing marked a sym­bol­ic divi­sion of the coun­try in half over the con­tro­ver­sial pro­vi­sion in the 1947 Taft-Hart­ley labor leg­is­la­tion that gives states the pow­er to pro­hib­it con­tracts between unions and employ­ers that require all employ­ees gov­erned by the con­tract to either pay union dues or some por­tion that rep­re­sents a ​"fair share" of dues used to bar­gain for and rep­re­sent all work­ers, whether they are union mem­bers or not.
Walk­er signed the leg­is­la­tion in Brown Deer, Wis­con­sin, at the union­ized fac­to­ry of Bad­ger Meter, which builds valves, meters and relat­ed prod­ucts in a fac­to­ry there and in oth­er cities in the U.S. and around the world. Bad­ger Meter's chair­man, pres­i­dent and CEO Richard Meeusen, has shipped jobs recent­ly from Brown Deer and plans to ship more to its fac­to­ry in Nogales, Mex­i­co. Meeusen was one — out of at most a very few — busi­ness exec­u­tives to speak out pub­licly in favor of the right-to-work legislation.
Labor lead­ers around the coun­try denounced the state's right-to-work law. ​"It's nev­er been clear­er that Scott Walk­er per­ceives Wisconsin's work­ing fam­i­lies to be the ene­my," Mary Kay Hen­ry, pres­i­dent of the Ser­vice Employ­ees Inter­na­tion­al Union, said. ​"This leg­is­la­tion not only demo­nizes work­ing peo­ple — union and non-union alike — it will hit every­one in the pock­et­book with low­er wages and an econ­o­my that's thrown out of balance."
'Walk­er has revealed that his plan to win the Repub­li­can nom­i­na­tion is a will­ing­ness to say and do any­thing to attack and tear down work­ers," said Amer­i­can Fed­er­a­tion of Teach­ers pres­i­dent Ran­di Wein­garten. ​"It's cyn­i­cal and sad, and will ulti­mate­ly fail. Scott Walk­er fails the test of com­mon decen­cy and com­mon sense. If you want good jobs, then you also must stand up for the work­ers who hold them."
"By sign­ing Right to Work, Gov Walk­er con­tin­ues his cru­sade on the hard-work­ing , mid­dle-class fam­i­lies of Wis­con­sin," Wis­con­sin AFL-CIO pres­i­dent Phil Neuen­feldt said. ​"From refus­ing to expand Bad­ger­Care for the sick, to enact­ing tax cuts for the rich, gut­ting edu­ca­tion and erod­ing col­lec­tive bar­gain­ing rights for work­ing peo­ple — Gov. Walk­er has shown a true dis­re­gard for Wis­con­sin families."
Across the coun­try, pro­gres­sives have cheered local ini­tia­tives to raise min­i­mum wages, but at the same time, the con­ser­v­a­tive offen­sive has not only won a key right-to-work law and could score a cou­ple more vic­to­ries (though with more dif­fi­cul­ty than in Wis­con­sin) but is like­ly to weak­en oth­er work­er pro­tec­tions. Repub­li­can gov­er­nors, like Walk­er and his neigh­bor, Illi­nois Gov. Bruce Rauner, are propos­ing deep bud­get cuts that will hurt the mid­dle class as well as work­ing class fam­i­lies at all income levels.
Also, accord­ing to a new Eco­nom­ic Pol­i­cy Insti­tute report, nine states have cut back on unem­ploy­ment insur­ance ben­e­fit pro­vi­sions, hurt­ing par­tic­u­lar­ly the long-term unem­ployed who remain job­less despite the growth of jobs.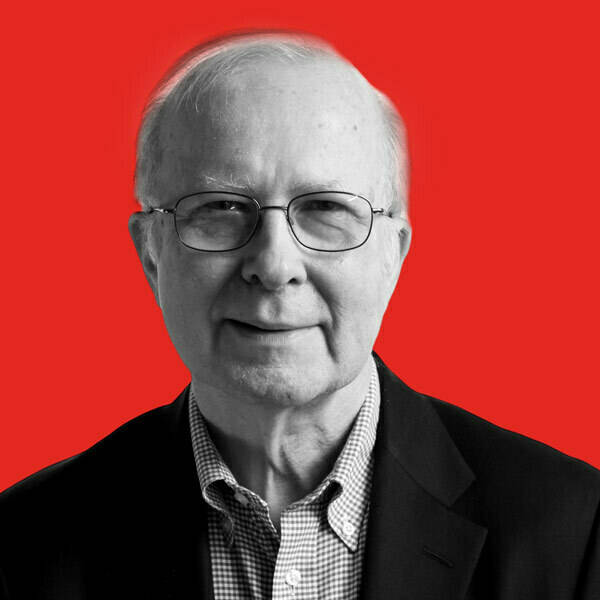 David Moberg, a senior edi­tor of In These Times, has been on the staff of the mag­a­zine since it began pub­lish­ing in 1976. Before join­ing In These Times, he com­plet­ed his work for a Ph.D. in anthro­pol­o­gy at the Uni­ver­si­ty of Chica­go and worked for Newsweek. He has received fel­low­ships from the John D. and Cather­ine T. MacArthur Foun­da­tion and the Nation Insti­tute for research on the new glob­al economy.