Right-Wing Union Busters Take a Victory Lap After Chattanooga, Crediting Community Outreach
Sun­day night's snow­storm in Wash­ing­ton, D.C. like­ly low­ered the turnout for a Her­itage Foun­da­tion pan­el on the defeat of the Unit­ed Auto Work­ers' (UAW) elec­tion in Feb­ru­ary at the Volk­swa­gen plant in Chat­tanooga, Tenn. But the sparse atten­dance seemed to make the rough­ly ten peo­ple that gath­ered Mon­day after­noon at the Lehrman Audi­to­ri­um chum­mi­er than usual.
​"Do we start a cheer­ing sec­tion?" asked one audi­ence mem­ber before the pan­el, ges­tur­ing toward Matt Pat­ter­son, head of the Amer­i­cans for Tax Reform-fund­ed Cen­ter for Work­er Free­dom (CWF), which played a cru­cial role in defeat­ing the UAW's union dri­ve at the Volk­swa­gen plant. ​"Matt! Matt! Matt!" he began chant­i­ng, draw­ing a few chuckles.
Off-mic but onstage, the pan­elists were still get­ting ready to begin, when, from my seat in the front-row, I caught a joke that one of them, James Sherk, whis­pered to Pat­ter­son. ​"How many union mem­bers does it take to change a light bulb?" asked Sherk, a senior pol­i­cy ana­lyst in labor eco­nom­ics for Her­itage.
​"Ten," Sherk explained: four to change the light bulb and six to sit around doing nothing.
It's a vari­ant of an old anti-union joke—emblem­at­ic, it seemed, of the pan­elists' atti­tude toward the labor move­ment in gen­er­al. Dur­ing the pan­el dis­cus­sion, Sherk argued that unions embody an anti­quat­ed, over­ly adver­sar­i­al — and ulti­mate­ly unpop­u­lar — form of col­lec­tive bar­gain­ing. Work­ers deserve a voice on the job and ​"com­pa­nies would like to hear from their work­ers," he said, but today's labor law forces work­ers into mak­ing an ​"all-or-noth­ing choice." Alter­na­tive struc­tures for labor-man­age­ment dia­logue like VW's famed works coun­cils, Sherk bemoaned, are only allowed if work­ers decide to form a union. He called on Con­gress to reform the land­mark Nation­al Labor Rela­tions Act and get rid of this ​"anachro­nism."
There's noth­ing old-fash­ioned about the gap between union and non-union wages, the for­mer are about 27 per­cent high­er than the lat­ter. And one can't help but won­der if peo­ple like Sherk, deep down in their anti-union hearts, would real­ly just pre­fer a return to the good old days of com­pa­ny unions. Sherk wants to scrap an NLRA pro­vi­sion out­law­ing these once-pop­u­lar tools of union busters.
But the event wasn't all run-of-the-mill union-bash­ing. The pan­el also fea­tured an analy­sis of how anti-union forces were able to pull off what they regard as an improb­a­ble vic­to­ry in Chattanooga.
Matt Pat­ter­son argued the UAW's loss stemmed, in part, from its inabil­i­ty to engage with the broad­er Chat­tanooga com­mu­ni­ty—a cri­tique shared by some local pro-union activists, as In These Times' Mike Elk has report­ed. Pat­ter­son said that the Cen­ter for Work­er Free­dom, by con­trast, focused its efforts on ​"coali­tion building."
​"Work­ers don't oper­ate in a vac­u­um," Pat­ter­son told the crowd. ​"They oper­ate in a community."
Since ​"the union had com­plete access to the work­ers at the plant," he said, ​"we took our mes­sage to the air­waves, the news­pa­pers. … I thought, if we can put pres­sure on the work­ers through their co-work­ers, their fam­i­ly, their friends, that would cre­ate a lot of fric­tion for the union."
​"I start­ed ask­ing peo­ple in the town, ​'What do you think of the UAW?' " Pat­ter­son said of his ear­ly days in Chat­tanooga, about a year ago. ​"I'd walk into a restau­rant and ask the host­ess. … Then I would ask the man­ag­er. Then I would ask the own­er. … I would lis­ten to the needs of the com­mu­ni­ty and the ques­tions they were ask­ing about this union and what it would mean for them. And then I craft­ed my mes­sages, my op-eds, et cetera based on what I was hearing."
Find­ing that Chat­tanoogans were not very famil­iar with the UAW, Pat­ter­son said that his group even­tu­al­ly focused on get­ting two key mes­sages across — that the UAW bank­rupts com­pa­nies when it rep­re­sents their work­ers and that the union sup­ports a rad­i­cal lib­er­al agen­da. The CWF broad­cast that mes­sage by hold­ing town hall meet­ings and pub­lic events, pen­ning op-eds and blog posts, and post­ing on social media. The group also put up bill­boards blast­ing the UAW.
Pat­ter­son said these efforts met lit­tle oppo­si­tion from the union.
​"I think they under­es­ti­mat­ed the resis­tance from the com­mu­ni­ty," he said. ​"They cer­tain­ly didn't push back on [the anti-UAW argu­ments] in any real sig­nif­i­cant way. So I can only assume that they thought that that wouldn't mat­ter as long as they had the work­ers in their jaws."
Of course, Patterson's group wasn't the only out­side force to oppose the union. Promi­nent Ten­nessee Repub­li­cans, both on the state and fed­er­al lev­el, vil­i­fied the UAW in the run-up to the vote. Mean­while the Nation­al Right to Work Foun­da­tion mount­ed legal chal­lenges aimed at weak­en­ing the UAW. A group called South­ern Momen­tum, backed by some anti-union work­ers at the plant, report­ed­ly raised $100,000 to fight the union dri­ve. That mon­ey helped out­fit the No 2 UAW com­mit­tee at the plant with fly­ers and 800 anti-UAW T‑shirts.
Pat­ter­son said dur­ing the pan­el that he wasn't paid at all by South­ern Momen­tum for any of his work. When In These Times pressed him lat­er, he declined to reveal the fund­ing source of his work with Amer­i­cans for Tax Reform.
​"We don't talk about donors," Pat­ter­son says. ​"Our donors are confidential."
As a 501©4 orga­ni­za­tion, Amer­i­cans for Tax Reform is tax-exempt, but not required to dis­close its rev­enue sources.
On Feb­ru­ary 21, the UAW filed an appeal with the NLRB decry­ing the inter­fer­ence of out­side groups like the CWF. If it sides with the union, the labor board could call for anoth­er elec­tion. As a result, Norquist's forces aren't plan­ning on leav­ing south­east Ten­nessee any­time soon.
​"The UAW has made it obvi­ous that they're not leav­ing and that they're going to try again as soon as they can. And we are not leav­ing either," Pat­ter­son said. ​"We're stay­ing, we're going to keep our mes­sage up and we're going to con­tin­ue to com­mu­ni­cate with the peo­ple of Chattanooga."
UAW is a web­site spon­sor of In These Times. Spon­sors have no role in edi­to­r­i­al content.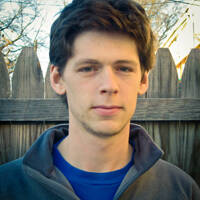 Cole Stan­gler
writes about labor and the envi­ron­ment. His report­ing has also appeared in The Nation, VICE, The New Repub­lic and Inter­na­tion­al Busi­ness Times. He lives in Paris, France. He can be reached at cole[at]inthesetimes.com. Fol­low him
@colestangler
.