Robert Reich: Break Up Facebook (and, While We're At It, Google, Apple and Amazon)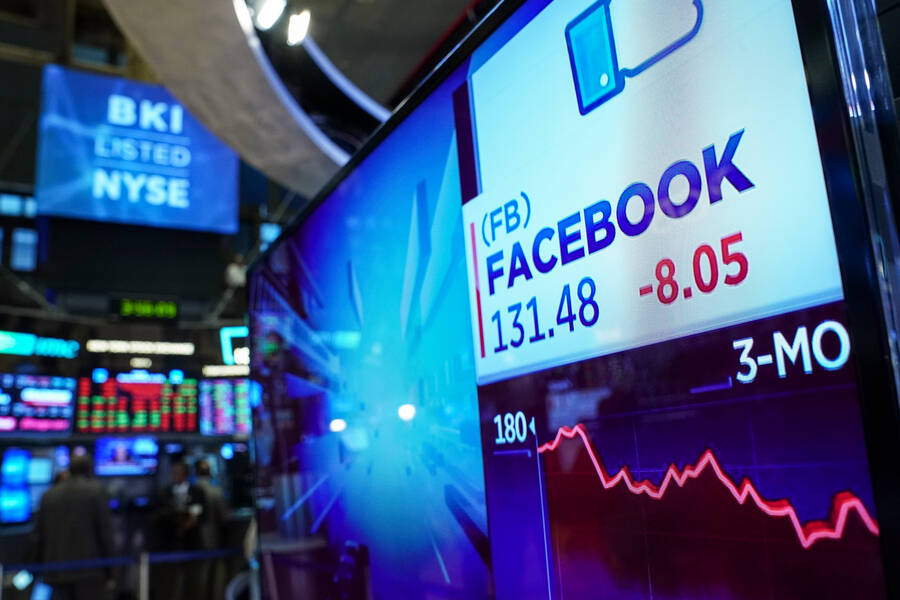 The New York Times recent­ly revealed that Face­book exec­u­tives with­held evi­dence of Russ­ian activ­i­ty on the Face­book plat­form far longer than pre­vi­ous­ly dis­closed. They also employed a polit­i­cal oppo­si­tion research firm to dis­cred­it critics.
There's a larg­er sto­ry here.
America's Gild­ed Age of the late 19th cen­tu­ry began with a raft of inno­va­tions — rail­roads, steel pro­duc­tion, oil extrac­tion — but cul­mi­nat­ed in mam­moth trusts owned by ​"rob­ber barons" who used their wealth and pow­er to dri­ve out com­peti­tors and cor­rupt Amer­i­can politics.
We're now in a sec­ond Gild­ed Age — ush­ered in by semi­con­duc­tors, soft­ware and the inter­net — that has spawned a hand­ful of giant high-tech companies.
Face­book and Google dom­i­nate adver­tis­ing. They're the first stops for many Amer­i­cans seek­ing news. Apple dom­i­nates smart­phones and lap­top com­put­ers. Ama­zon is now the first stop for a third of all Amer­i­can con­sumers seek­ing to buy anything.
This con­sol­i­da­tion at the heart of the Amer­i­can econ­o­my cre­ates two big problems.
First, it sti­fles inno­va­tion. Con­trary to the con­ven­tion­al view of a U.S. econ­o­my bub­bling with inven­tive small com­pa­nies, the rate at which new job-cre­at­ing busi­ness­es have formed in the Unit­ed States has been halved since 2004, accord­ing to the census.
A major cul­prit: Big tech's sweep­ing patents, data, grow­ing net­works, and dom­i­nant plat­forms have become for­mi­da­ble bar­ri­ers to new entrants.
The sec­ond prob­lem is polit­i­cal. These enor­mous con­cen­tra­tions of eco­nom­ic pow­er gen­er­ate polit­i­cal clout that's eas­i­ly abused, as the New York Times inves­ti­ga­tion of Face­book reveals. How long will it be before Face­book uses its own data and plat­form against crit­ics? Or before poten­tial crit­ics are silenced even by the possibility?
Amer­i­ca respond­ed to the Gild­ed Age's abus­es of cor­po­rate pow­er with antitrust laws that allowed the gov­ern­ment to break up the largest concentrations.
Pres­i­dent Ted­dy Roo­sevelt went after the North­ern Secu­ri­ties Com­pa­ny, a giant rail­road trust financed by J.P. Mor­gan and John D. Rock­e­feller, the nation's two most pow­er­ful busi­ness­men. The U.S. Supreme Court backed Roo­sevelt and ordered the com­pa­ny dismantled.
In 1911, Pres­i­dent William Howard Taft broke up Rockefeller's sprawl­ing Stan­dard Oil empire.
It is time to use antitrust again. We should break up the high-tech behe­moths, or at least require that they make their pro­pri­etary tech­nol­o­gy and data pub­licly avail­able and share their plat­forms with small­er competitors.
There would be lit­tle cost to the econ­o­my, because these giant firms rely on inno­va­tion rather than economies of scale — and, as not­ed, they're like­ly to be imped­ing inno­va­tion overall.
Is this polit­i­cal­ly fea­si­ble? Unlike the Ted­dy Roo­sevelt Repub­li­cans, Trump and his enablers in Con­gress have shown lit­tle appetite for antitrust enforcement.
But Democ­rats have shown no greater appetite — espe­cial­ly when it comes to Big Tech.
In 2012, the staff of the Fed­er­al Trade Commission's bureau of com­pe­ti­tion sub­mit­ted to the com­mis­sion­ers a 160-page analy­sis of Google's dom­i­nance in the search and relat­ed adver­tis­ing mar­kets, and rec­om­mend­ed suing Google for con­duct that ​"has result­ed — and will result — in real harm to con­sumers and to inno­va­tion." But the com­mis­sion­ers, most of them Demo­c­ra­t­ic appointees, chose not to pur­sue the case.
The Democ­rats' new ​"bet­ter deal" plat­form, which they unveiled a few months before the midterm elec­tions, includ­ed a pro­pos­al to attack cor­po­rate monop­o­lies in indus­tries as wide-rang­ing as air­lines, eye­glass­es and beer. But, notably, the pro­pos­al didn't men­tion Big Tech.
Maybe the Democ­rats are reluc­tant to attack Big Tech because the indus­try has direct­ed so much polit­i­cal fund­ing to Democ­rats. In the 2018 midterms, the largest recip­i­ent of Big Tech's largesse, Act­Blue, a fundrais­ing plat­form for pro­gres­sive can­di­dates, col­lect­ed near­ly $1 bil­lion, accord­ing to the Cen­ter for Respon­sive Politics.
As the Times inves­ti­ga­tion of Face­book makes clear, polit­i­cal pow­er can't be sep­a­rat­ed from eco­nom­ic pow­er. Both are prone to abuse.
One of the orig­i­nal goals of antitrust law was to pre­vent such abuses.
"The enter­pris­es of the coun­try are aggre­gat­ing vast cor­po­rate com­bi­na­tions of unex­am­pled cap­i­tal, bold­ly march­ing, not for eco­nom­i­cal con­quests only, but for polit­i­cal pow­er," warned Edward G. Ryan, chief jus­tice of Wisconsin's Supreme Court, in 1873.
Antitrust law was viewed as a means of pre­vent­ing giant cor­po­ra­tions from under­min­ing democracy.
"If we will not endure a king as a polit­i­cal pow­er," thun­dered Ohio Sen. John Sher­man, the spon­sor of the nation's first antitrust law in 1890, ​"we should not endure a king over the pro­duc­tion, trans­porta­tion and sale" of what the nation produced.
We are now in a sec­ond Gild­ed Age, sim­i­lar to the first when Con­gress enact­ed Sherman's law. As then, giant firms at the cen­ter of the Amer­i­can econ­o­my are dis­tort­ing the mar­ket and our politics.
We must res­ur­rect antitrust.
This piece first appeared at RobertRe​ich​.org.
Robert B. Reich, Chancellor's Pro­fes­sor of Pub­lic Pol­i­cy at the Uni­ver­si­ty of Cal­i­for­nia at Berke­ley, was Sec­re­tary of Labor in the Clin­ton admin­is­tra­tion.
Time
mag­a­zine named him one of the ten most effec­tive cab­i­net sec­re­taries of the
20
th
cen­tu­ry. He has writ­ten thir­teen books, includ­ing the best­sellers
After­shock
and
The Work of Nations.
His lat­est,
Beyond Out­rage
, is now out in paper­back. He is also a found­ing edi­tor of the
Amer­i­can Prospect
and chair­man of Com­mon Cause. His new film,
Inequal­i­ty for All
, is now avail­able on Net­flix, iTunes, DVD and On Demand.