Dollar General: The Store for Rural America's "Permanent Recession"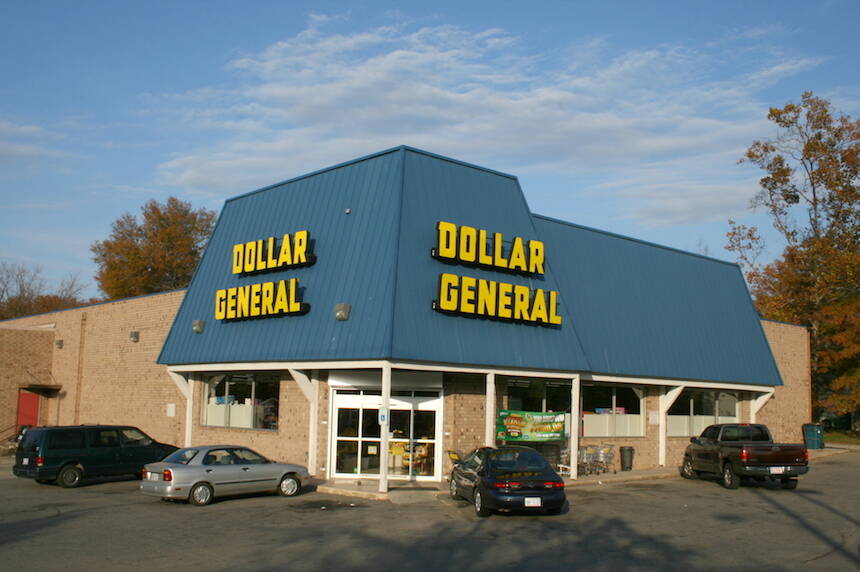 There are 14,321 Dol­lar Gen­er­al stores in Amer­i­ca. It's a chain that many shop­pers have nev­er heard of, yet it has more stores than Star­bucks. Accord­ing to the Wall Street Jour­nal, the Dol­lar Gen­er­al com­pa­ny is worth $22 bil­lion — far more than the nation's largest gro­cery chain, Kroger, which has five times the revenue.
Sad­ly, how­ev­er, Dol­lar Gen­er­al is thriv­ing because, as the Jour­nal puts it, ​"rur­al Amer­i­ca is strug­gling." The chain builds stores where folks are down on their luck, where 20 per­cent of cus­tomers receive gov­ern­ment assis­tance, and where even Wal­mart won't both­er doing business.
I phoned sev­er­al Dol­lar Gen­er­al stores and learned that none sells fresh meat or pro­duce; the gro­cery aisles fea­ture most­ly canned and frozen goods. Many prod­ucts, such as soft drinks, come in mini-sizes to keep unit prices low. And few loca­tions had news­pa­pers for sale.
Maybe that's just as well, because head­lines these days report that the stock mar­ket is remark­ably high and unem­ploy­ment is sur­pris­ing­ly low. But for rur­al Amer­i­ca, news like that doesn't hit home.
Things are look­ing up in Don­ald Trump's Amer­i­ca, except, of course, where they are not.
The administration's proud­est accom­plish­ment is a tax bill that ben­e­fits mil­lion­aires and bil­lion­aires. The Joint Com­mit­tee on Tax­a­tion finds that the Sen­ate ver­sion of the bill would increase tax­es on all Amer­i­cans mak­ing less than $75,000 a year.
As Paul Krug­man sum­ma­rizes in the New York Times: ​"Every­thing this pres­i­dent and this Con­gress are doing on eco­nom­ic pol­i­cy seems designed, not just to widen the gap between the wealthy and every­one else, but to lock in plu­to­crats' advan­tages, mak­ing it eas­i­er to ensure that their heirs remain on top and the rest stay down."
In rur­al Amer­i­ca, where about 46 mil­lion peo­ple reside, employ­ment and eco­nom­ic growth have not recov­ered from the last reces­sion at a pace seen else­where in the nation. Child­hood pover­ty — per­haps the most crit­i­cal met­ric in deter­min­ing a population's well-being — is con­sid­er­ably high­er in rur­al areas than in urban centers.
The cri­sis fac­ing rur­al Amer­i­ca is root­ed in the fact that peak-lev­el employ­ment relat­ed to nat­ur­al resources, such as min­ing and log­ging, is nev­er com­ing back.
Rur­al Amer­i­ca is mired in a per­ma­nent reces­sion. Its prob­lems are dif­fi­cult to cor­rect because of a sprawl­ing land­scape, scat­tered gov­ern­ment sup­port struc­tures and what often seems to be fed­er­al indifference.
Many among the pre­dom­i­nant­ly white rur­al pop­u­la­tion vot­ed for Trump in 2016 — a sign, per­haps, of utter des­per­a­tion rather than con­sid­ered opin­ion. But accord­ing to recent report­ing by Politi­co, Trump now intends to make the most sweep­ing changes to fed­er­al safe­ty net pro­grams in a gen­er­a­tion, using leg­is­la­tion and exec­u­tive actions to tar­get recip­i­ents of food stamps, Med­ic­aid and hous­ing benefits.
What the rur­al poor need is greater fed­er­al assis­tance, not less. They would wel­come jobs such as repair­ing the nation's infra­struc­ture, which Trump cam­paigned on but doesn't men­tion much these days.
As things stand, you don't need a degree in eco­nom­ics to pre­dict rur­al America's future. Just con­sid­er: By this time next year Dol­lar Gen­er­al expects to have near­ly a thou­sand more stores.
("Rur­al America's Strug­gle" was first pub­lished on Cagle​Car​toons​.com and is repost­ed on Rur­al Amer­i­ca In These Times with per­mis­sion from the author. © 2017 Peter Funt.)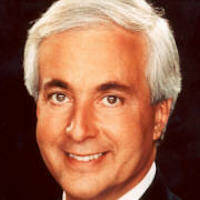 Peter Funt
grew up in New York where he worked sum­mers on the set of his father Allen Fun­t's tele­vi­sion show,
Can­did Cam­era
. He grad­u­at­ed from the Uni­ver­si­ty of Den­ver, earn­ing his Bach­e­lor of Arts in mass com­mu­ni­ca­tions and jour­nal­ism. He's worked for the ABC Radio Net­work, the
New York Times
and var­i­ous oth­er media organizations.