Ta-Nehisi Coates' "Between the World and Me" Forever Changes the Meaning of 'The American Dream'
How to make Americans accept that their country was built and sustained on white supremacist plunder? Write like Ta-Nehisi Coates.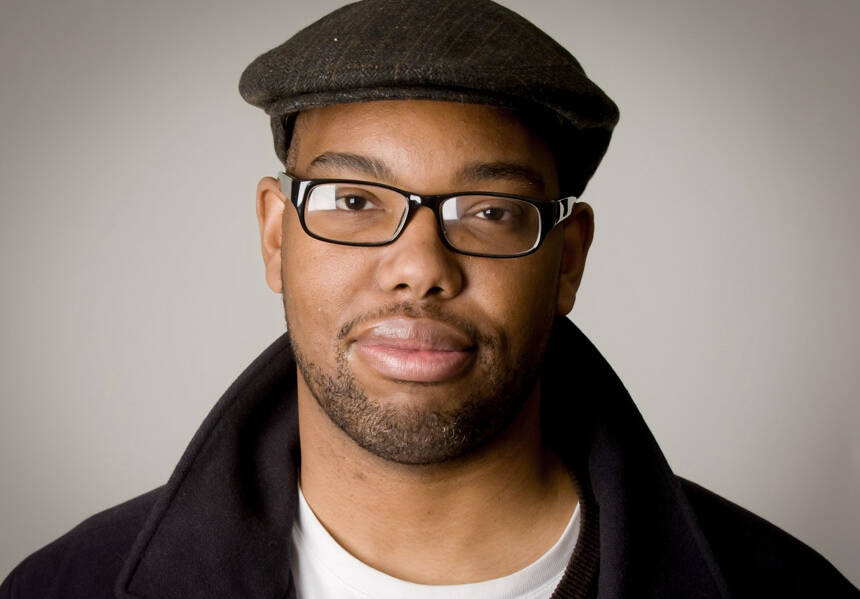 Ta-Nehisi Coates overt­ly sum­mons his lit­er­ary ances­tors in his slim new mem­oir, Between the World and Me. The book bor­rows its epis­to­lary struc­ture and ellip­ti­cal style from James Baldwin's book of essays, The Fire Next Time, and takes its title from a Richard Wright poem. These lit­er­ary ref­er­ence points serve to mark Coates's move away from the empir­i­cal to the lyri­cal; from the jour­nal­is­tic to the expres­sion­is­tic. Coates is best known for the his­to­ry-sat­u­rat­ed cov­er essay of the June 2014 issue of The Atlantic, ​"The Case for Repa­ra­tions," a tour de force of painstak­ing research and one of most-dis­cussed mag­a­zine pieces in decades. The con­ver­sa­tion it ini­ti­at­ed about the moral neces­si­ty of attend­ing to slavery's lega­cy is still tak­ing place beneath the rum­ble of pub­lic dis­course, with Coates as its main facilitator.
The book is not a manual of solutions or a heartening call for optimism. Coates continually brings us back to the white supremacism and savage brutality that created this country.
By fram­ing Between the World and Me as a let­ter to his 15-year-old son, Samori, Coates can com­bine mem­oir and his­to­ry, anec­dote and analy­sis, which pro­vides him a larg­er palette to con­vey the emo­tion­al com­plex­i­ty of black life.The let­ter is a ver­sion of ​"the talk" — that pre-emp­tive con­ver­sa­tion that black par­ents must have with their chil­dren to pro­tect them from the racist excess­es of the police — pro­voked by Samori's stunned reac­tion to the announce­ment that no charges would be brought against the Fer­gu­son cop who killed Michael Brown. But it is also a broad­er med­i­ta­tion about the expe­ri­ence of grow­ing up black in America.
In mem­oir mode, Coates writes mov­ing­ly about his ear­ly life in West Bal­ti­more, where the cops and the boys on the block were omnipresent forces of fear. Lest Samori miss the mes­sage that Black Amer­i­can life is not just a tableau of tragedy, Coates describes his fond­ness for Howard Uni­ver­si­ty (what he calls ​"the Mec­ca") and the dizzy­ing diver­si­ty of black­ness he found there. In short pas­sages, Coates man­ages to evoke the vibran­cy of life on Howard's cam­pus, and by exten­sion many oth­er HBCUs (his­tor­i­cal­ly black col­leges and universities):
I saw every­thing I knew of my black self mul­ti­plied out into seem­ing­ly end­less vari­a­tions. There were the scions of Niger­ian aris­to­crats in their busi­ness suits giv­ing dap to bald-head­ed Q's in pur­ple wind­break­ers and tan Timbs. There were high-yel­low prog­e­ny of A.M.E. preach­ers debat­ing the cler­ics of Ausar-Set. There were Cal­i­for­nia girls turned mus­lim, born anew, hijab and long skirt. There were Ponzi schemers and Chris­t­ian cultists, Taber­na­cle fanat­ics and math­e­mat­i­cal genius­es. It was like lis­ten­ing to a hun­dred dif­fer­ent ren­di­tions of ​"Redemp­tion Song," each in a dif­fer­ent col­or and key.
He also draws lov­ing por­traits of the women in his life and writes rap­tur­ous­ly of the endear­ing social rit­u­als of black Amer­i­can cul­ture. Describ­ing his ear­ly years, Coates notes:
To be black in Bal­ti­more of my youth was to be naked before the ele­ments of the world, before all the guns, fists, knives, crack, rape and dis­ease. The naked­ness is not an error, nor pathol­o­gy. The naked­ness is the cor­rect and intend­ed result of pol­i­cy, the pre­dictable upshot of peo­ple forced for cen­turies to live under fear.
The book has insight­ful, quotable sen­tences on vir­tu­al­ly every page. Although it's a sear­ing polemic, Coates nes­tles it in sen­tences so lyri­cal that it has a gen­tle lit­er­ary resonance.
Per­haps that's one rea­son why the book's caus­tic mes­sage — that Amer­i­ca was built and sus­tained on white suprema­cist plun­der — has struck such a per­verse chord with white Amer­i­cans. Between the World and Me has received most­ly glow­ing reviews from crit­ics span­ning the polit­i­cal spec­trum. Even David Brooks, the New York Times' sen­si­ble con­ser­v­a­tive, praised it as ​"a mind-alter­ing account of the black male expe­ri­ence. Every con­sci­en­tious Amer­i­can should read it." And clear­ly, this is Coates's intend­ed audi­ence, despite the epis­to­lary ges­ture to his teenaged son.
Coates's lit­er­ary flour­ish­es do tend to irk ide­o­logues. Cor­nel West chal­lenged Toni Morrison's asser­tion that Coates is Baldwin's intel­lec­tu­al heir and took Coates to task for not includ­ing an ​"analy­sis of cap­i­tal­ist wealth, inequal­i­ty, gen­der dom­i­na­tion, homo­pho­bic degra­da­tion, impe­r­i­al occu­pa­tion … and col­lec­tive fight-back (not just per­son­al strug­gle)." But West is wrong about Coates's lack of struc­tur­al analy­sis, and he's also off in the unfa­vor­able com­par­i­son to Bald­win, who also was flayed by the ide­o­logues of his time for his arch prose and per­son­al concerns.
Coates goes deep into the heart of his sub­ject, argu­ing that ​"race is the child of racism, not the father and has nev­er been a mat­ter of geneal­o­gy and phys­iog­no­my so much as one of hier­ar­chy." The idea of race as an indeli­ble attribute ​"is a new idea at the heart of these new peo­ple who have been brought up hope­less­ly, trag­i­cal­ly, deceit­ful­ly, to believe that they are white." These peo­ple are a ​"mod­ern inven­tion" whose white­ness ​"has no real mean­ing divorced from the machin­ery of crim­i­nal pow­er. The new peo­ple were some­thing else before they were white — Catholic, Cor­si­can, Welsh, Men­non­ite, Jew­ish — and if all our nation­al hopes have any ful­fill­ment, then they will have to be some­thing else again. Per­haps they will tru­ly become Amer­i­can and cre­ate a nobler basis for their myth." Coates believes that until the struc­tures — and pre­sump­tions — of white suprema­cy are pub­licly acknowl­edged and addressed, America's egal­i­tar­i­an promise is impos­si­ble to fulfill.
Coates argues that Amer­i­cans who believe them­selves to be white are so firm­ly encased in ​"The Dream," his term for the visions of sub­ur­ban bliss and domes­tic tran­quil­i­ty used to obscure the racist bru­tal­i­ties that still sus­tain Amer­i­ca, that they can only be rude­ly awak­ened. They must be made aware that Amer­i­ca pros­pered on the ideas and ben­e­fits of a white suprema­cy that remains deeply embed­ded in its cul­ture and institutions.
The need to divest the Amer­i­can peo­ple of these naïve, obscur­ing myths is the ani­mat­ing force of Coates's urgent dis­patch. The accel­er­at­ed sched­ule of the book's pub­li­ca­tion is sign of that urgency. Orig­i­nal­ly slat­ed for a Sep­tem­ber release, it was bumped up due to the grow­ing tum­ble of racial­ly charged inci­dents known as a litany of names — Tamir Rice, Eric Gar­ner, Wal­ter Scott, Michael Brown — and most recent­ly, the mas­sacre of nine peo­ple in a Charleston church by a white supremacist.
But while it is an urgent inter­ven­tion, the book is not a man­u­al of solu­tions or a heart­en­ing call for opti­mism. Coates's mes­sage is grim. He con­tin­u­al­ly brings us back to the white suprema­cism and sav­age bru­tal­i­ty that cre­at­ed this country:
As for now, it must be said that the process of wash­ing the dis­parate tribes white, the ele­va­tion of the belief in being white was not achieved through wine tast­ings and ice creams socials, but rather though the pil­lag­ing of life, lib­er­ty, labors and land though the flay­ing of blacks, the chain­ing of limbs, the stran­gling of dis­si­dents, the destruc­tion of fam­i­lies, the rape of moth­ers; the sale of chil­dren, and var­i­ous oth­er acts meant, first and fore­mast, to deny you and me the right to secure and gov­ern our own bodies.
Coates's use of the term ​"bod­ies" is an inten­tion­al effort to por­tray the phys­i­cal­i­ty of racism, which he describes as a vis­cer­al expe­ri­ence that ​"dis­lodges brains, blocks air­ways, rips mus­cle, extracts organs, cracks bones, and breaks teeth." In inter­views, Coates attrib­ut­es this focus to insights from fem­i­nism. Yet, and this is one of the few crit­i­cisms of the book, there is scant men­tion of the vio­la­tion of black female bod­ies, except the note that ear­ly Amer­i­ca fea­tured ​"rape so reg­u­lar as to be industrial."
Coates pulls no punch­es in his efforts to wake up white Amer­i­ca. But he also makes no guar­an­tees that such an awak­en­ing will inspire pos­i­tive racial change. He is cer­tain, how­ev­er, that with­out it, improve­ment won't happen.
It's an unspar­ing diag­no­sis and he does not seek to shel­ter his son from its bite. ​"You have to make your peace with the chaos," he writes, ​"but you can­not lie. You can­not for­get how much they took from us and how they trans­fig­ured our very bod­ies into sug­ar, tobac­co, cot­ton and gold."
As he tells Samori, there are no mag­ic bul­lets. ​"I am sor­ry that I can­not make it okay. I am sor­ry that I can­not save you. But not that sor­ry," he writes, urg­ing his son and his audi­ence to embrace our vul­ner­a­bil­i­ty as our true posi­tion in the uni­verse; a kind of noble real­ism. ​"The strug­gle is real­ly all I have for you because it is the only por­tion of this world under your control."
It's a bleak con­clu­sion, but one that activists for racial jus­tice should take to heart. A life of strug­gle against an embed­ded sys­tem of white suprema­cy prob­a­bly won't be enjoy­able. It like­ly will be thank­less and exhaust­ing. But for those liv­ing with­in that seem­ing­ly implaca­ble sys­tem, like Samori, and the rest of us, it's the only thing under our control.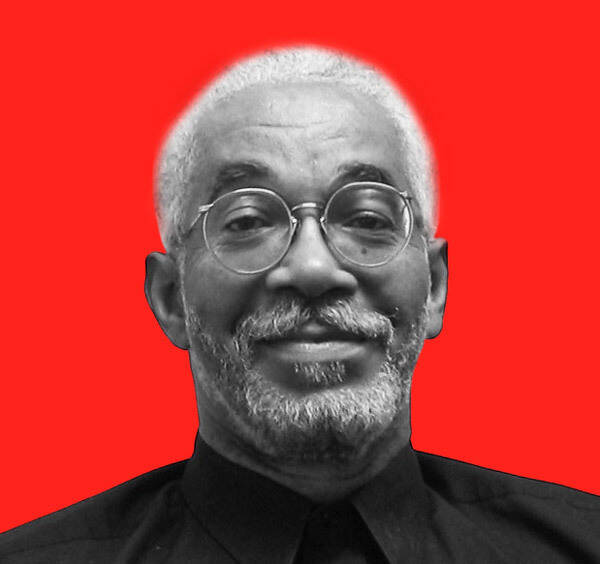 Sal­im Muwakkil
is a senior edi­tor of
In These Times
, where he has worked since
1983
. He is the host of The
Sal­im Muwakkil
show on WVON, Chicago's his­toric black radio sta­tion, and he wrote the text for the book
HAROLD: Pho­tographs from the Harold Wash­ing­ton Years
.