Prison Baseball: San Quentin's World Series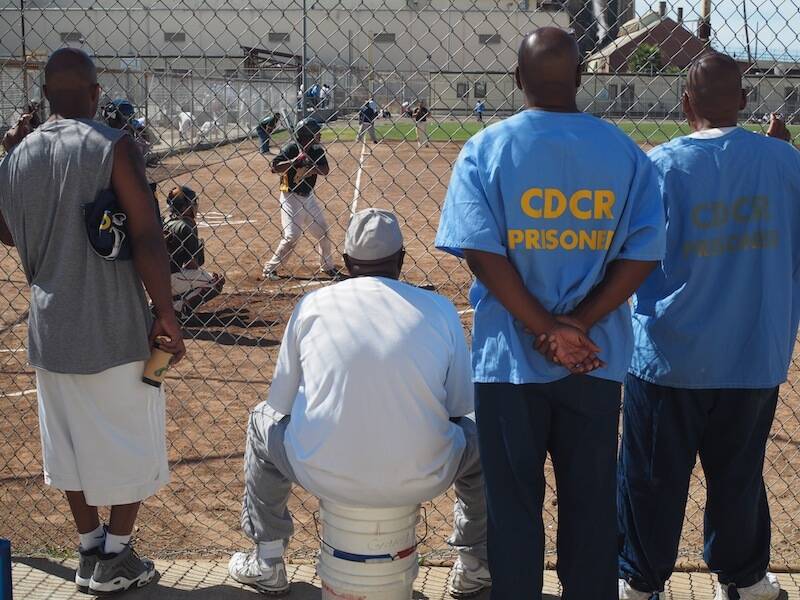 Reader donations, many as small as just $1, have kept In These Times publishing for 45 years. Once you've finished reading, please consider making a tax-deductible donation to support this work.
As the San Francisco Giants take on the Kansas City Royals here's a ​"World Series" with a difference. Across the San Francisco Bay from AT&T Park, prisoners in California's oldest prison took part in a high-stakes game of their own in August. Dressed in uniforms donated by their major league namesakes the San Quentin Giants took on the San Quentin Athletics in the main yard of the prison. Here's the story I produced for WBUR's Only A Game
San Quentin has a long history of prisoner baseball. In 1950 Blackie Schwamb earned a reputation as ​"the greatest prison baseball player" while playing at the prison. Most of the players are serving life sentences but the last game of the 2014 San Quentin baseball season also happened to be the Giants' center-fielder Anthony Sorrell's last game in prison.
"It's going to be sad to see him go because I want to see him play baseball next year with us," said Sorrell's teammate, Giants third baseman Chris Deragon. ​"But at the same time, man, I want to see him go home. I'd rather see him home than be here by far."

Deragon has been in prison for 17 years, most of his adult life. This was his third season with the San Quentin Giants.

"I've hit a couple of walk-off home runs," he said. ​"I usually hit cleanup — three, four, five; that range. I one-hopped the gym. That's a major league home run. I've cleared education quite a few times. I've walked off a home run over that satellite dish over that building."

As Deragon pointed out, there are more than a few obstacles to playing baseball in a prison. From lost foul balls to frequent alerts, it's not uncommon for games to get called off entirely because of security issues. Continue reading…
The two teams before the game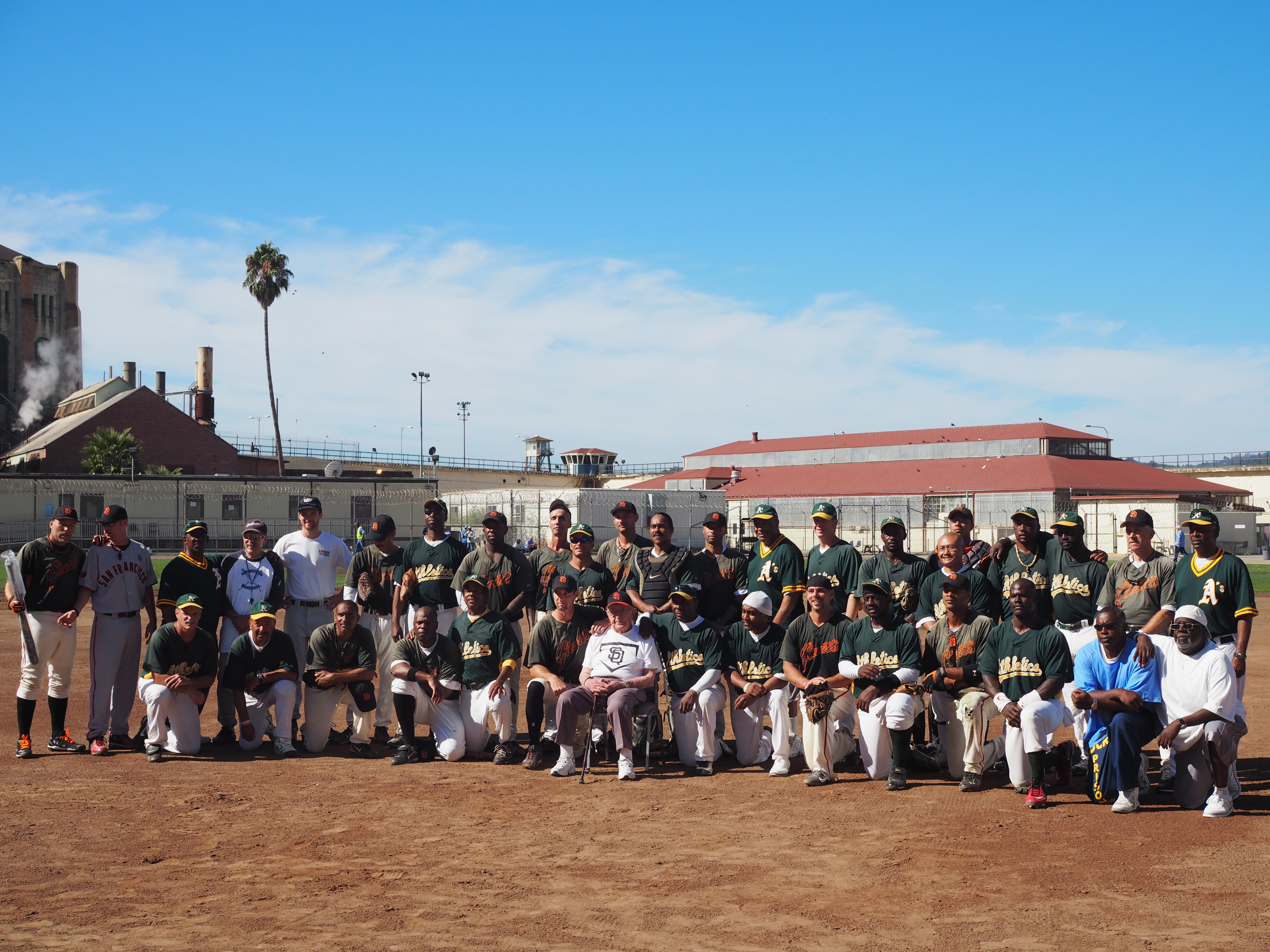 Games take place on the ​"San Quentin Field of Dreams"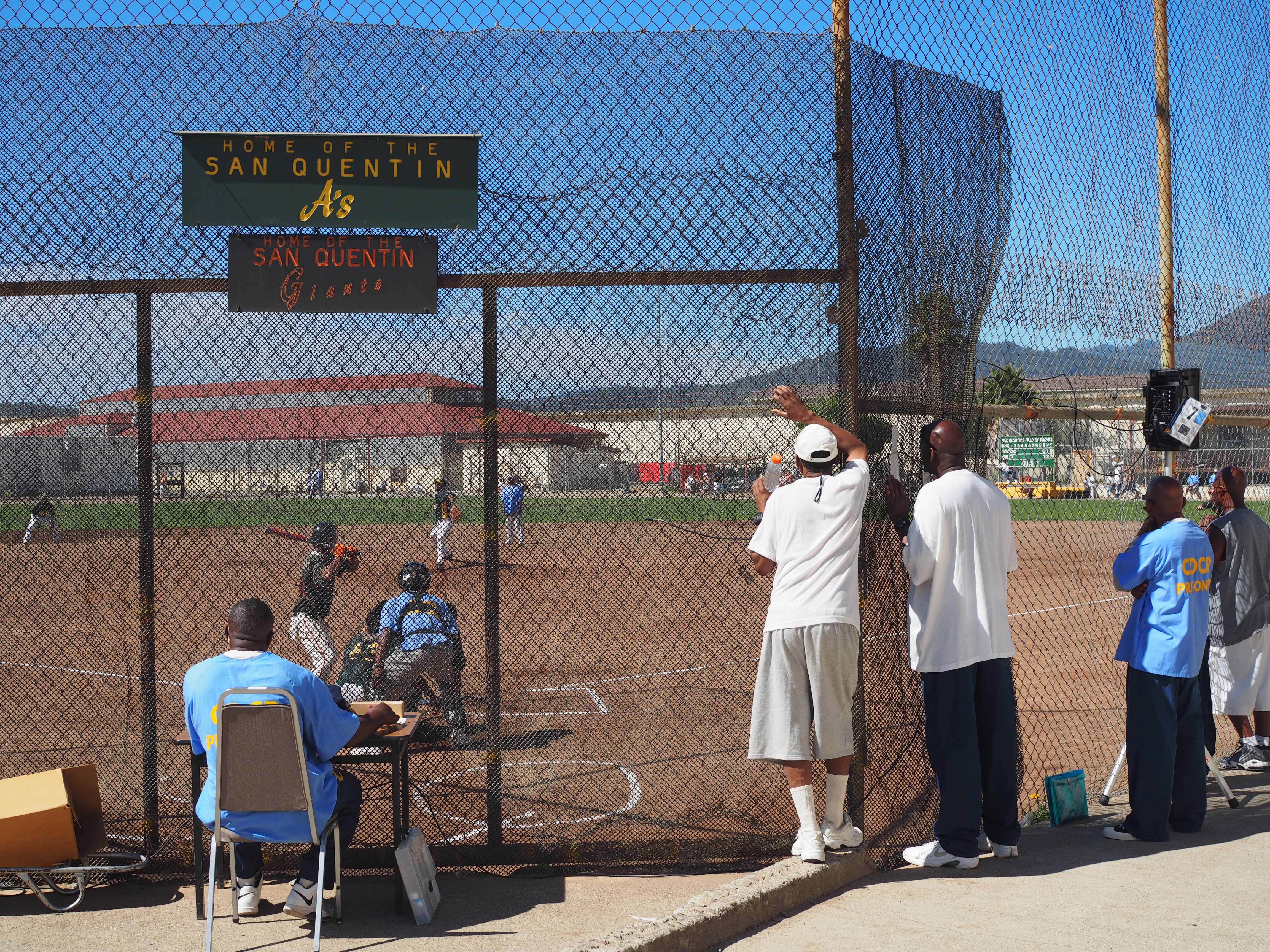 Foul balls occassionally get stuck up in the razor wire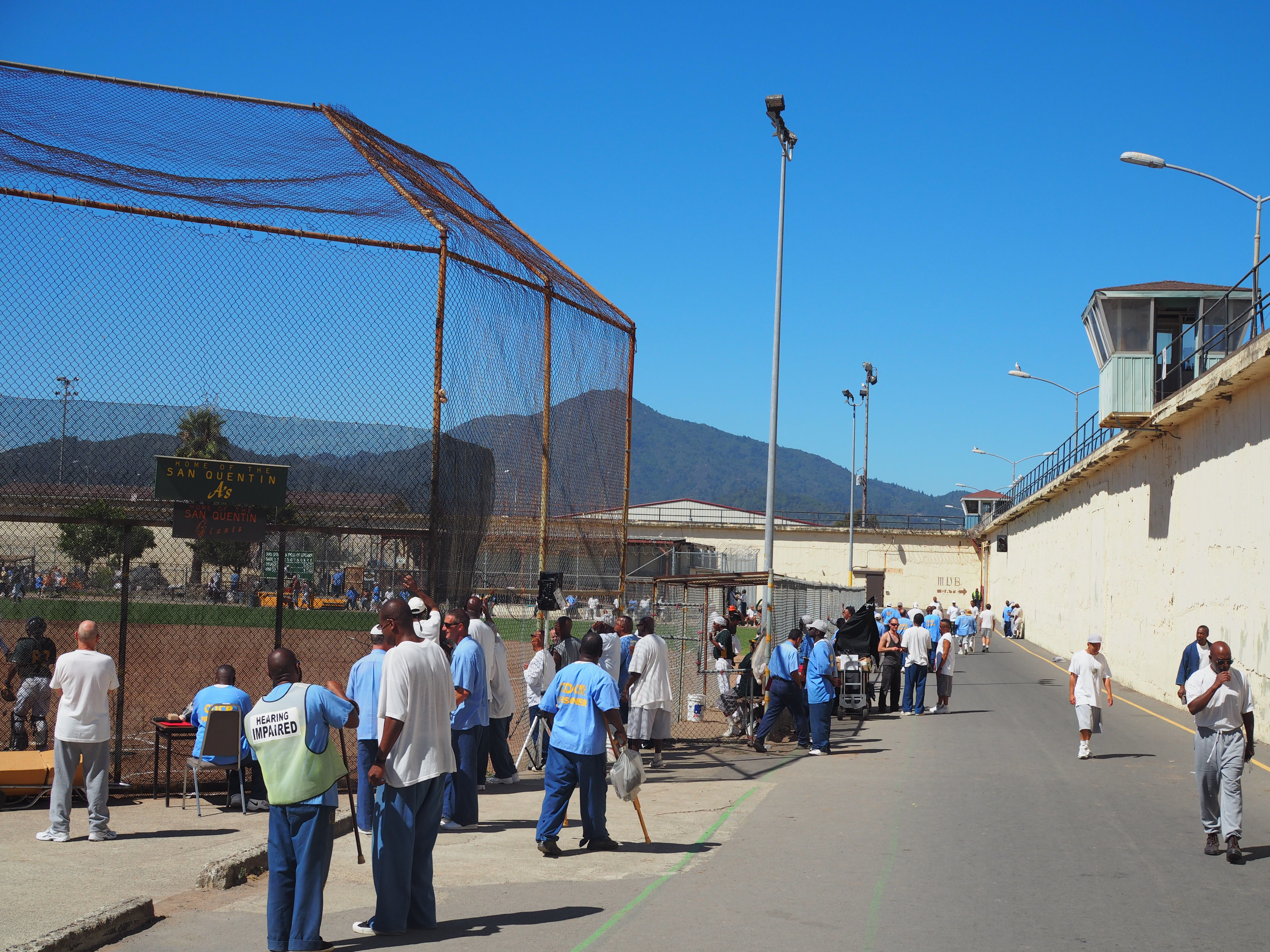 Despite a late comeback by the Athletics the San Quentin Giants won 9 – 7. Both Sorrell and Deragon shared their choice of baseball walk-up music for an irregular podcast I'm producing called ​"WalkUp." Sorrell chose ​"Fly Like An Eagle" by Steve Miller Band
While Deragon said he would walk up to the plate to the sounds of ​"Rooster" by Alice in Chains.
Your donation makes In These Times possible
George Lavender
is an award-winning radio and print journalist based in Los Angeles. Follow him on Twitter @GeorgeLavender.