The Rabbit of Seville Chuck Jones directed this 1950 Warner Bros. Looney Tunes classic, in which Elmer's pursuit of Bugs (and Bugs' reciprocity) takes place on the stage of Rossini's opera The Barber of Seville. The pursuer and the pursued trade places back and forth in rapid fashion, at the denouement, with an escalation of fire power that is resolved with a patented Bugs Bunny twist. This cartoon is rated twelfth in The 50 Greatest Cartoons, As Selected by 1,000 Animation Professionals. Story: Michael Maltese Animation: Phil Monroe, Ben Washam. Lloyd Vaughan, Ken Harris, Emery Hawkins Layout: Robert Gribbroek Backgrounds: Philip De Guard Voice CHaracterizations; Mel Blanc Musical Direction: Carl Stalling
For a limited time: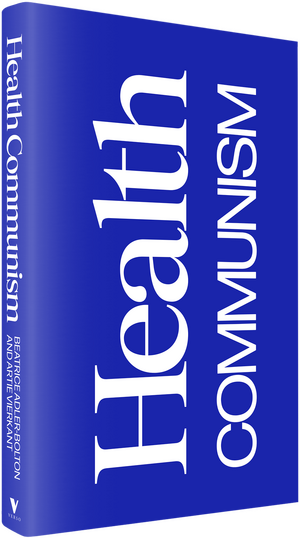 Donate $25 or more to support In These Times and we'll send you a copy of Health Communism.
A searing analysis of health and illness under capitalism from hosts of the hit podcast "Death Panel," Health Communism looks at the grave threat capitalism poses to global public health, and at the rare movements around the world that have successfully challenged the extractive economy of health.
"This is a book you should read before you die, because the ideas synthesized by Adler-Bolton and Vierkant could save our collective lives." –Jon Shaffer