When Will Obama Aides Come Clean About U.S.-Saudi War Crimes?
Now that Saudi Arabia has become a P.R. liability, Samantha Power and Ben Rhodes have quietly condemned the war in Yemen. But when they had the power to stop it, they were complicit.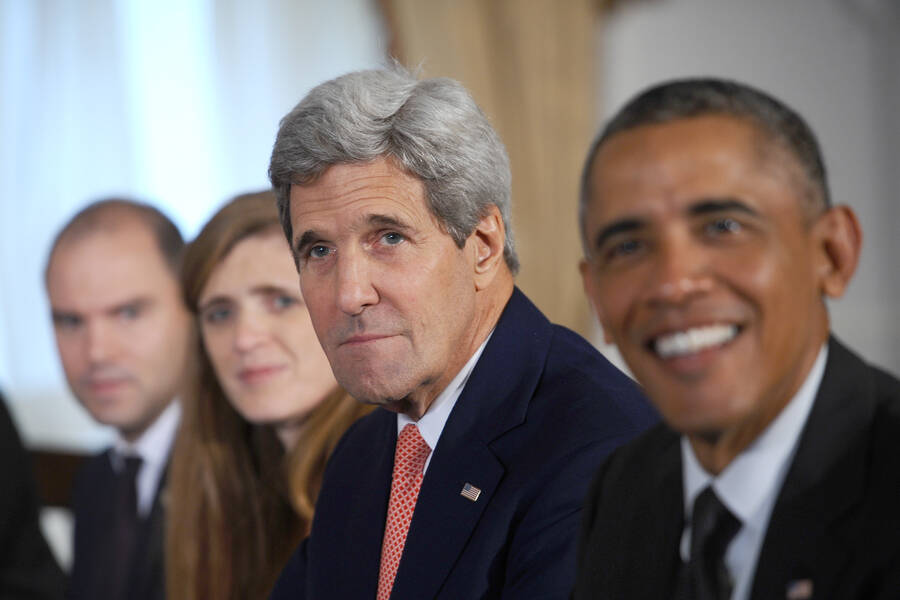 It took the appar­ent mur­der and dis­mem­ber­ment of Wash­ing­ton Post colum­nist Jamal Khashog­gi for the vio­lence of the Sau­di monar­chy to final­ly reg­is­ter with the U.S. media and polit­i­cal elite. Since March 2015, the Unit­ed States, Sau­di Ara­bia and oth­er allies have waged a war on Yemen that has killed tens of thou­sands of peo­ple, pushed the poor­est coun­try in the Mid­dle East to the brink of famine and unleashed a dev­as­tat­ing cholera out­break. On behalf of its Sau­di part­ner, the Unit­ed States has shipped arms, refu­eled bomber jets, deployed troops and pro­vid­ed polit­i­cal cov­er — all with­out a con­gres­sion­al vote, seri­ous polit­i­cal debate or mean­ing­ful media coverage.
Understated and self-serving admissions by Power and Rhodes demand an examination of what real accountability should look like when one is complicit in unjust war.
Recent­ly, the dogged work of activists and the war's unde­ni­able bru­tal­i­ty have led to greater scruti­ny from some in Con­gress. Also among the war's new crit­ics are for­mer high-rank­ing Oba­ma aides, includ­ing for­mer UN Ambas­sador Saman­tha Pow­er and Deputy Nation­al Secu­ri­ty Advi­sor Ben Rhodes, both of whom got in line behind the U.S.-Saudi war on Yemen and defend­ed the inter­ven­tion. As U.S. par­tic­i­pa­tion in Sau­di war crimes becomes a P.R. lia­bil­i­ty for those who built their per­son­al brands on the Oba­ma admin­is­tra­tion's sup­posed moral author­i­ty, for­mer aides' crit­i­cisms force us to grap­ple with what con­sti­tutes atone­ment for com­plic­i­ty in mass killing — and how to dis­tin­guish true account­abil­i­ty from a hol­low exer­cise in image rehabilitation.
On Sep­tem­ber 26, Pow­er tweet­ed her sup­port for a bill intro­duced by Rep. Ro Khan­na (D‑Calif.) to invoke the War Pow­ers Res­o­lu­tion and end U.S. back­ing of the Sau­di-led war. Not­ing the ​"hor­rif­ic, point­less blood­shed," she acknowl­edged ​"we in the Oba­ma admin should have cut off aid." On Octo­ber 4, Rhodes called the War Pow­ers Res­o­lu­tion ​"a much-need­ed check on a human­i­tar­i­an and strate­gic cat­a­stro­phe in Yemen." While any acknowl­edge­ment of wrong­do­ing, no mat­ter how under­stat­ed, is bet­ter than noth­ing, their half-heart­ed attempts demand a more thought­ful exam­i­na­tion of what real pub­lic atone­ment — and jus­tice — should look like when one admits to com­plic­i­ty in an unjust war of aggression.
What we do know is that, when Pow­er in her role as a UN ambas­sador actu­al­ly had the pow­er to help stop the war on Yemen, by pub­licly break­ing with her boss and encour­ag­ing mean­ing­ful action at the Unit­ed Nations, she did noth­ing. Instead she embraced a pol­i­cy of silence — and shield­ed the U.S.-Saudi coali­tion from mean­ing­ful inter­na­tion­al scruti­ny as it dropped bombs on homes, schools, hos­pi­tals and funerals.
Rhodes, for his part, as deputy nation­al secu­ri­ty advi­sor, did not pub­licly dis­sent from Obama's deci­sion to send the Unit­ed States into the war. Rhodes acknowl­edged his cul­pa­bil­i­ty in a revi­sion­ist Octo­ber 12 piece for The Atlantic, which down­played the Oba­ma administration's direct respon­si­bil­i­ty for atroc­i­ties. He wrote of the Yemen war, ​"Look­ing back, I won­der what we might have done dif­fer­ent­ly, par­tic­u­lar­ly if we'd some­how known that Oba­ma was going to be suc­ceed­ed by a Pres­i­dent Trump." In real­i­ty, the hor­rors of the war were ful­ly under­way dur­ing the Oba­ma administration.
In an eye­brow-rais­ing tweet pub­lished Octo­ber 21, Rhodes claimed that the Oba­ma administration's rela­tion­ship with Sau­di Ara­bia grew ​"chilly." In real­i­ty, through­out his pres­i­den­cy Oba­ma offered the king­dom more than $115 bil­lion in weapons, as well as mil­i­tary equip­ment and train­ing, and at the end of his tenure, he col­lab­o­rat­ed with Sau­di Ara­bia on an aggres­sive war that is still ongoing.
Under­stat­ed and self-serv­ing admis­sions by Pow­er and Rhodes demand an exam­i­na­tion of what real account­abil­i­ty should look like when one is com­plic­it in unjust war. Neither's cri­tique includ­ed an exhaus­tive account of their wrong­do­ing or a robust plan to make things right. Pow­er and Rhodes are fol­low­ing the well-trod path in which law­mak­ers and White House offi­cials sup­port U.S. wars of aggres­sion only to admit, years lat­er and with lit­tle per­son­al con­se­quence, that they made a mis­take. From Sen. Kay Bai­ley Hutchi­son (R‑Texas) to Sen. Chuck Schumer (D‑N.Y.) to Hillary Clin­ton, qui­et­ly acknowl­edg­ing that the Iraq War was a bad idea has become a polit­i­cal rite of pas­sage. These pen­i­tents fail to men­tion that their actions (or lack there­of) con­tributed to the deaths of more than a mil­lion Iraqi peo­ple. And the media allows them to sim­ply issue a vague mea cul­pa and move on.
Politi­cians and offi­cials like­ly make the cal­cu­lus that it's less polit­i­cal­ly risky to sup­port bipar­ti­san wars at the time, even if it means hav­ing to apol­o­gize for it lat­er. (Of course, fol­low­ing the polls is not always a win­ning strat­e­gy over the long run, as Clin­ton learned when she lost to Oba­ma in the 2008 pres­i­den­tial pri­ma­ry, like­ly due to her sup­port for the Iraq War.)
Pow­er and Rhodes' sup­port for the War Pow­ers Res­o­lu­tion is one step toward rec­ti­fy­ing the harm they have done. Oba­ma, mean­while, remains silent. But the archi­tects of war must not be allowed to deter­mine the para­me­ters of their own account­abil­i­ty. The ques­tion remains: What would a real pub­lic apol­o­gy for mass mur­der entail? Vow­ing to leave pub­lic life, ded­i­cat­ing one's remain­ing days to end­ing the war and repair­ing the dam­age? Who should decide what repa­ra­tions mean? Cer­tain­ly, Yeme­nis who have been harmed, includ­ing those who were chil­dren when Oba­ma led the Unit­ed States into the war in 2015 and must now grow up with a dec­i­mat­ed edu­ca­tion and med­ical sys­tem, should be at the forefront.
Noth­ing is stop­ping Pow­er and Rhodes from giv­ing a full and hon­est account of who was respon­si­ble for advo­cat­ing, over­see­ing and cov­er­ing up the hor­rors of the Yemen War, start­ing with them­selves. This would pro­vide use­ful infor­ma­tion about how U.S. insti­tu­tions func­tion, whose inter­ests were served at the expense of the Yemeni peo­ple, who is unde­serv­ing of re-elec­tion and polit­i­cal pow­er, and what keeps the war machine whirring. It would build polit­i­cal pres­sure to final­ly end the war, far more than a hand­ful of mut­ed tweets and arti­cles ever could.
But that's not like­ly to hap­pen. Far more like­ly is that for­mer aides will issue vague regrets with­out pro­vid­ing any real inven­to­ry of their own roles, while rak­ing in undis­closed — and pre­sum­ably high — fees for lec­tures on human rights and for­eign pol­i­cy. Instead of buy­ing into this ex post fac­to rebrand­ing, it's up to all of us to make the launch­ing of unjust wars of aggres­sion polit­i­cal­ly nuclear — and to ensure that no one can get away with shrug­ging off the killing of tens of thou­sands of peo­ple as an unfor­tu­nate, but for­giv­able, ​"mis­take."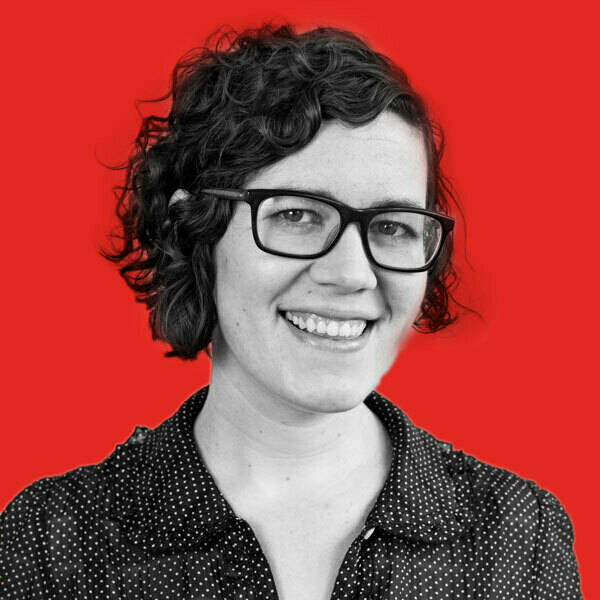 Sarah Lazare is web edi­tor at In These Times. She comes from a back­ground in inde­pen­dent jour­nal­ism for pub­li­ca­tions includ­ing The Inter­cept, The Nation, and Tom Dis­patch. She tweets at @sarahlazare.