On free­dom, the Bush admin­is­tra­tion speaks with a forked tongue. Exec­u­tive rhetoric at the start of the sec­ond term has tak­en a wel­come turn toward prod­ding oth­er nations to respect human lib­er­ty. But such exhor­ta­tions ring hol­low – if not down­right men­da­cious – in the face of what the president's appointee at the Office of Spe­cial Coun­sel (OSC) is doing to under­mine civ­il rights, the rule of law and the lega­cy of pub­lic ser­vice here at home.
Openly gay staff members bore the brunt of Bloch's wrath and were the focus of his reassignment plans.
The saga of Scott Bloch and mis­man­age­ment at the OSC has per­sist­ed for a year and a half – under the radar of the nation­al press. The agency upholds nondis­crim­i­na­tion pol­i­cy and ensures pro­tec­tion for fed­er­al work­ers who blow the whis­tle on cor­rup­tion, waste or abuse. The OSC is one rea­son pub­lic agen­cies have grown increas­ing­ly diverse and effi­cient, and it has tra­di­tion­al­ly done its job enforc­ing the fed­er­al work­force rule­book out­side the crush of media scruti­ny. But this low pro­file has become a cloak of obscu­ri­ty that Bloch has inge­nious­ly exploited.
Bloch began his tenure as Spe­cial Coun­sel in Jan­u­ary 2004 fol­low­ing a stint on a Jus­tice Depart­ment task force to secure select­ed church­es a place at the trough of fed­er­al aid. Crit­ics, includ­ing two for­mer direc­tors of the White House's ​"faith-based ini­tia­tive," have lam­bast­ed that dri­ve as a repu­di­a­tion of fis­cal dis­ci­pline and a dan­ger to church­es' integri­ty. Legal observers warn that the effort threat­ens to sub­vert the First Amendment's safe­guards against gov­ern­ment inter­fer­ence in reli­gion and weak­ens work­place anti-bias laws. No such scru­ples seem to both­er Bloch in his assault on prin­ci­ple and prece­dent at the OSC.
In Feb­ru­ary 2004, Bloch began to roll back a 1975 pol­i­cy bar­ring dis­crim­i­na­tion against fed­er­al work­ers based on sex­u­al ori­en­ta­tion. He expunged men­tions of anti-gay bias from the OSC Web site and hard-copy forms and notices. In April, fol­low­ing protests from labor and advo­ca­cy groups that his back­room maneu­ver­ing was caus­ing con­fu­sion, he retreat­ed. But by June, he was at it again, hem­ming and haw­ing on whether anti-gay bias was fair game in the work­force. And in July, instead of tak­ing respon­si­bil­i­ty for his own hedg­ing, he blamed his crit­ics for ​"mis­un­der­stand­ings of the facts."
But the lim­it­ed, pub­lic skir­mish over the anti-bias pol­i­cy was just a hint of the mas­sive attack Bloch under­took inside the OSC. By March of this year, he was beyond resort­ing to fan­cy foot­work or smarmy cor­re­spon­dence. He faced a law­suit that shat­tered the silence he sought to main­tain on the agency's inner work­ings. The com­plaint com­bines hair-rais­ing accounts of Bloch's mis­man­age­ment, repres­sion and retal­i­a­tion from a host of OSC staff with charges from a coali­tion of watch­dog groups of Bloch's crony­ism and assaults on transparency.
This alarm­ing chron­i­cle recounts an office cli­mate per­vad­ed by fear and fix­at­ed on secre­cy. It also details insid­er hir­ing, slap­dash dis­missals of whistle­blow­er com­plaints, staff reas­sign­ments to field offices and sud­den depar­tures by loy­al and long­time staff mem­bers that have left the office crip­pled. Open­ly gay staff mem­bers appeared to bear the brunt of Bloch's wrath and were a focus of his reas­sign­ment plans.
A dec­i­mat­ed and demor­al­ized staff is not an effi­cient one. In April, with its chief expert on enforc­ing lim­i­ta­tions on fed­er­al work­ers' pol­i­tick­ing long gone, Bloch faced rebuke from an admin­is­tra­tive judge for poor rea­son­ing in bring­ing two com­plaints against fed­er­al work­ers who mere­ly wrote an e‑mail express­ing polit­i­cal views. In May, a Sen­ate over­sight pan­el called Bloch on the car­pet for the tur­moil in his office.
"What we see Bloch doing on so many things is kind of extreme," said Colleen Kel­ley, pres­i­dent of the Nation­al Trea­sury Employ­ees Union. Media cov­er­age has slow­ly creaked to life. In late April, Pride At Work, the AFL-CIO affil­i­ate for gay work­ers, hon­ored Travis Elliott, one of the work­ers who left OSC dur­ing Bloch's reign.
A part-time law pro­fes­sor and attor­ney, Bloch held a trump card in the far-right game of claim­ing spoils and appoint­ments in the Bush admin­is­tra­tion: affil­i­a­tion with the extrem­ist Clare­mont Insti­tute of Cal­i­for­nia. Hos­tile to gov­ern­ment pow­er dur­ing the Clin­ton years, Clare­mont has tak­en a rad­i­cal detour under Bush, with a defense of sov­er­eign­ty that bor­ders on the author­i­tar­i­an. Even affil­i­ates like game-show host Pat Sajak can­not put a hap­py face on its pro­pa­gan­da, which include attacks on homo­sex­u­als and twist­ed jus­ti­fi­ca­tions of torture.
For the past 18 months, Bloch has engaged in sim­i­lar con­tor­tions to undo 30 years of work­place pol­i­cy pro­tect­ing fed­er­al work­ers. His place­ment at OSC is an unde­served tro­phy for the most extreme domes­tic foes of church-state sep­a­ra­tion and nondis­crim­i­na­tion policy.
Bloch's con­tin­ued sta­tus as spe­cial coun­sel, at Amer­i­cans' expense, dimin­ish­es the country's rep­u­ta­tion for mer­it-based civ­il ser­vice and rein­forces doubts about our nation's com­mit­ment to the rule of law. For a pres­i­dent eager to pro­mote Amer­i­ca as a bea­con of free­dom, Bloch is a dim bulb in dire need of replacement.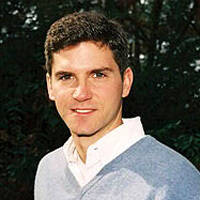 Hans John­son
, a con­tribut­ing edi­tor of
In These Times,
is pres­i­dent of Pro­gres­sive Vic­to­ry, based in Los Ange­les and Wash­ing­ton, D.C. He is a colum­nist and com­men­ta­tor on labor, reli­gion and trends in state and nation­al politics.