Scott Pruitt's Replacement at the EPA, Andrew Wheeler, Could Be Even Worse
Wheeler might be able to navigate his way around the agency more effectively than Pruitt—and therefore do more damage.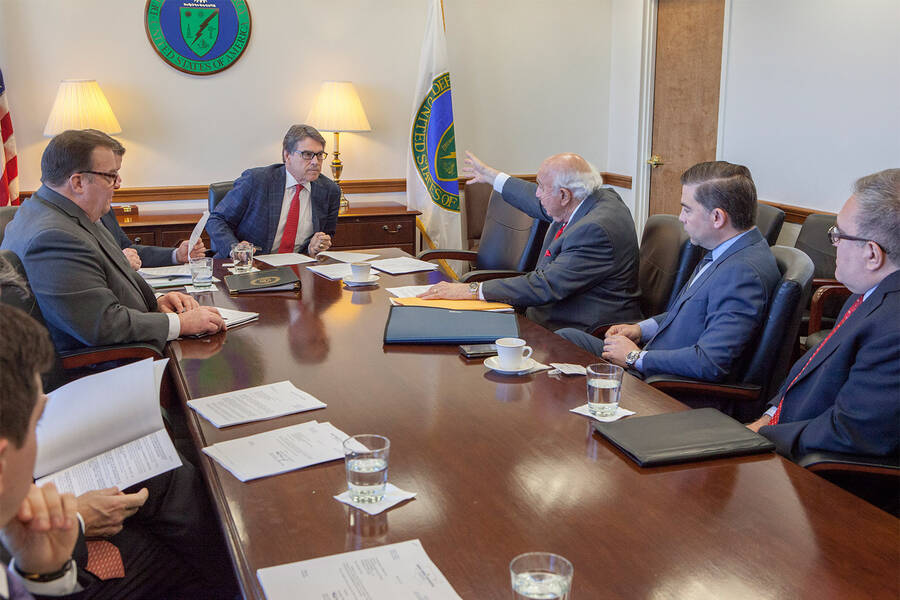 Scott Pruitt is out of the U.S. Envi­ron­men­tal Pro­tec­tion Agency (EPA), after being at the cen­ter of over a dozen fed­er­al inves­ti­ga­tions into his count­less scan­dals. Andrew Wheel­er — appoint­ed as Pruitt's sec­ond-in-com­mand this spring — is in. And you shouldn't trust him for one god­damn minute.
There's absolutely no reason to suspect that, on the policy front, Wheeler will offer any improvement on Pruitt when it comes to filling up children's lungs with toxins and rolling back regulations on major polluters.
Wheel­er start­ed out in the Trump admin­is­tra­tion as a lob­by­ist, work­ing for Mur­ray Ener­gy via the law firm Fae­gre Bak­er Daniels. Last Decem­ber, In These Times pub­lished pho­tos of Wheel­er from a March 2017 meet­ing with Rick Per­ry on behalf of, and along­side, coal baron and aspir­ing super vil­lain Robert Mur­ray, Mur­ray Energy's CEO. Wheel­er and Mur­ray were on a tour of gov­ern­ment agen­cies ped­dling Murray's 16-point ​"action plan" for the Trump admin­is­tra­tion. Many of those steps — such as dec­i­mat­ing the staff of the EPA, dis­man­tling the Clean Pow­er Plan and with­draw­ing from the Paris Cli­mate Agree­ment — have already been accomplished.
Wheel­er has also served as a vice pres­i­dent of the Wash­ing­ton Coal Club, a group of 300 pro-coal busi­ness­men, pol­i­cy wonks and law­mak­ers who meet once a month on Capi­tol Hill. He has lob­bied for the util­i­ty com­pa­ny Xcel Ener­gy, the nat­ur­al gas firm Bear Head LNG and a num­ber of oth­er major polluters.
One might think there would be laws against some­one who was, until sev­er­al months ago, employed by a coal com­pa­ny being put in charge of the agency tasked with reg­u­lat­ing that same com­pa­ny. There are not.
That Wheel­er prob­a­bly doesn't share Scott Pruitt's pen­chant for fan­cy lotion, foun­tain pens, mat­tress­es, $43,000 sound booths and bar­gain Wash­ing­ton, D.C. sub­lets (among oth­er things) might actu­al­ly make him more dan­ger­ous than Pruitt, who treat­ed his posi­tion at the agency as if he were a fan­cy lit­tle boy king. Hav­ing worked for the EPA from 1991 through 1995, Wheel­er might also be able to nav­i­gate his way around the agency more effec­tive­ly than Pruitt, who — despite his best efforts—wasn't as ruth­less­ly effec­tive as he might have hoped.
Wheel­er was pre­vi­ous­ly a staffer for Okla­homa Sen. James Inhofe, who's per­haps most famous for throw­ing a snow­ball onto the floor of Con­gress to dis­prove the exis­tence of glob­al warm­ing, and has crit­i­cized the sci­en­tif­ic integri­ty of the Inter­gov­ern­men­tal Pan­el on Cli­mate Change for, well, pub­lish­ing research prov­ing the exis­tence of cli­mate change.
There's absolute­ly no rea­son to sus­pect that, on the pol­i­cy front, Wheel­er will offer any improve­ment on Pruitt when it comes to fill­ing up children's lungs with tox­ins and rolling back reg­u­la­tions on major pol­luters. If any­thing, he'll be worse, pre­cise­ly for the rea­sons that so many envi­ron­men­tal­ists wor­ried about Pruitt before his cas­cade of scan­dals start­ed to leak out of the agency sev­er­al months ago — as coal slur­ry might leak out of an unreg­u­lat­ed mine pool.
Like a diesel engine free from fuel effi­cien­cy stan­dards, Wheel­er might be able to hum along repeal­ing reg­u­la­tions with­out attract­ing the kind of pub­lic out­rage that Pruitt did. After all, it was like­ly Pruitt's most out­landish behav­ior that lead to his oust­ing, not the most hor­ri­fy­ing — like open­ing the door to EPA rule­mak­ing to the fos­sil fuel industry.
In his res­ig­na­tion let­ter to Trump, Pruitt cit­ed ​"unre­lent­ing attacks on me per­son­al­ly," appar­ent­ly refer­ring to the inves­tiga­tive report­ing done by the cli­mate teams at Moth­er Jones, The New York Times, The Huff­in­g­ton Post and oth­er out­lets. Or he may have been refer­ring to the Wash­ing­ton, D.C. teacher, Kristin Mink, who con­front­ed Pruitt at lunch this past Mon­day over his poli­cies and ethics vio­la­tions while hold­ing her 2‑year old child, urg­ing him to resign because ​"we deserve to have some­body at the EPA who actu­al­ly does pro­tect our environment."
Hope­ful­ly the ​"attacks" on Wheel­er won't be any rarer.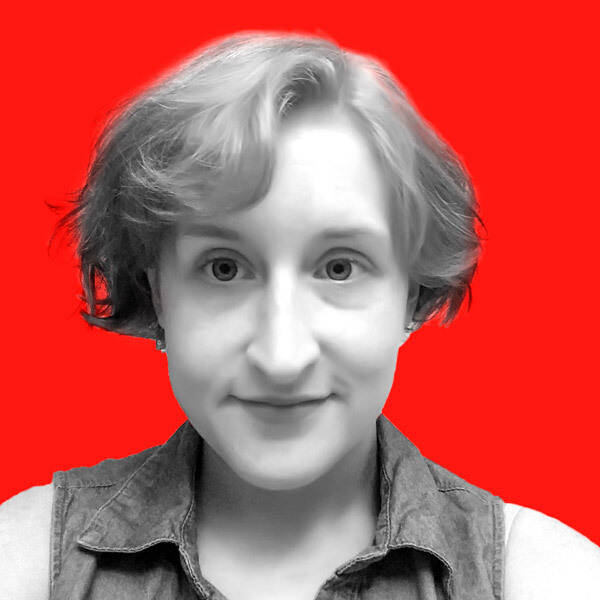 Kate Aronoff
is a Brook­lyn-based jour­nal­ist cov­er­ing cli­mate and U.S. pol­i­tics, and a con­tribut­ing writer at The Inter­cept. Fol­low her on Twit­ter @katearonoff.