The Supervisor From Hell Gets a Pass From SCOTUS
The petty tyranny of middle management is practically a modern workplace institution. We've all experienced — or heard stories of — the despised supervisor who makes every workday miserable with verbal jabs and insults, sexual harassment, racial epithets or outright discrimination. And if that describes your workplace, your life may get just a little more nightmarish, since the Supreme Court has made it harder to wage a civil rights challenge against the supervisor from hell.
While the media has focused on the court's big decisions this week on voting rights and marriage equality, the court also issued a major 5-4 decision on Monday limiting the scope of Title VII of the Civil Rights Act. The court ruled that when a supervisor engages in discriminatory harassment, the employer can be held strictly legally liable only if the supervisor working under the employer has authority over ​"tangible" employment decisions, namely the power to ​"hire, fire, demote, promote, transfer, or discipline." The decision could sharply limit employer liability for supervisor harassment in many cases.
The theoretical distinction between employer and supervisor didn't mean much to Maetta Vance, a black catering worker at Ball State University who complained to the U.S. Equal Employment Opportunity Commission (EEOC) about her white supervisor's alleged harassment and threats against her. According to the allegations, Vance's co-worker ​"gave her a hard time at work by glaring at her, slamming pots and pans around her, and intimidating her." The day-to-day experience of bias was what drove Vance's civil rights claim. The case illustrates how, even without hiring or firing power, a higher-up's power to shape the social environment of a workplace can be abused, especially when abetted by institutionalized racism and socially ingrained inequality.
A direct supervisor has other means of control that fall short of hiring-or-firing-power — for instance, the ability to monitor employees, assess them or assign daily duties. The potential to abuse such powers was made evident in one of the cases cited in the decision, Rhodes v. Illinois Department of Transportation.
Donna Rhodes, a highway maintenance worker, complained that two of her more senior male coworkers subjected her to a discriminatory work environment through various forms of harassment. In addition to complaints of being barraged with ​"sex-based invectives" and finding a pornographic image taped to her locker, Rhodes alleged that her harasser ​"forced her to wash her truck in sub-zero temperatures, assigned her undesirable yard work instead of road crew work, and prohibited another employee from fixing the malfunctioning heating system in her truck." Though her employer, the Department of Transportation, admitted ​"Rhodes had been subjected to a sex-based hostile work environment," the department avoided liability under Title VII by arguing that technically, the harassers ​"were not Rhodes's supervisors because they lacked authority to take tangible employment actions against her."
In Vance, the Supreme Court majority similarly ruled that Title VII did not allow direct liability for the employer, Ball State, but reasoned that victims like Vance could still ​"prevail [in court] simply by showing that the employer was negligent in permitting the harassment to occur." But this would still stymie efforts to hold a corporation directly accountable for the actions of lower-level direct supervisors.
Justice Ruth Bader Ginsburg argued in the dissenting opinion that that in limiting Title VII recourse, the majority ​"embraces a position that relieves scores of employers of responsibility for the behavior of the supervisors they employ." She notes that:
Supervisors, like the workplaces they manage, come in all shapes and sizes. Whether a pitching coach supervises his pitchers (can he demote them?), or an artistic director supervises her opera star (can she impose significantly different responsibilities?), or a law firm associate supervises the firm's paralegals (can she fire them?) are matters not susceptible to mechanical rules and on-off switches. One cannot know whether an employer has vested supervisory authority in an employee, and whether harassment is aided by that authority, without looking to the particular working relationship between the harasser and the victim.
Sarah Crawford, director of workplace fairness programs at the National Partnership for Women & Families, told Working In These Times via email that the Court's definition of supervisor rests on arbitrary assumptions that do not match current economic realities. She says in today's atomized, multi-tiered workplaces, the ruling leaves lower-level workers vulnerable to harassment:
Today, many employees have little to no interaction with those supervisors who have the ability to hire, fire, promote, demote, transfer or discipline them, but these same employees interact on a daily basis with lower-level supervisors who direct their work.

Application of the Supreme Court's new standard leads to the anomalous result of insulating employers from vicarious liability based on the harassing conduct of those very direct supervisors who are best positioned to create a hostile environment.
The decision reflects a new, less stable economic reality in which employers have power to avoid liability by rearranging the management and labor structure. Labor advocates have long complained of a trend of ​"reclassifying" certain categories of workers to avoid labor regulations (like magically rebranding truck drivers as ​"independent contractors"). The Vance case reveals another side of this trend, in which a manipulative definition of supervisor allows the official boss to bully and discriminate against workers by proxy.
The decision was coupled with a similarly restrictive Supreme Court opinion in the case of Naiel Nassar, a doctor who sued the University of Texas Southwestern Medical Center for allegedly retaliating against him for complaining about discriminatory treatment. Here the court also took a narrow view of workers' recourse under civil rights law, affirming a strict legal standard that forces the complainant to prove that retaliation was the main factor in the denial of a job, not just one of several motives.
Taken together, these 5-4 decisions represent an erosion of Title VII's anti-discrimination protections by limiting avenues for seeking accountability. Civil rights laws are designed to keep workplaces free of discrimination. As long as workplaces are fraught with unequal power dynamics, people like Vance will be vulnerable to discrimination, whether abuse comes straight from the top or from another rung of the corporate ladder. But now, even the high court is eroding the legal edifice that upholds their most basic rights.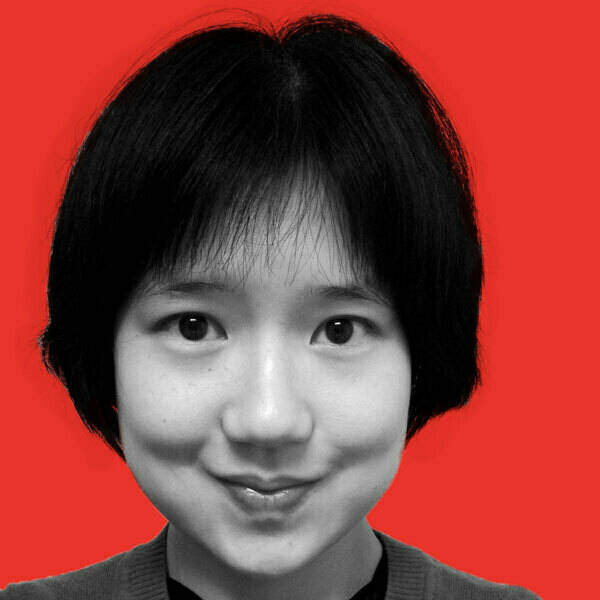 Michelle Chen is a contributing writer at In These Times and The Nation, a contributing editor at Dissent and a co-producer of the ​"Belabored" podcast. She studies history at the CUNY Graduate Center. She tweets at @meeshellchen.