Why Harris and Hobby Lobby Spell Disaster for Working Women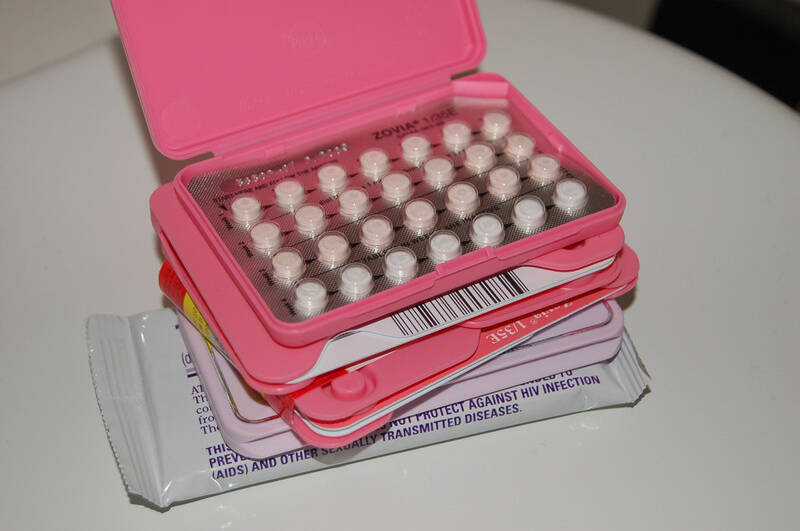 Retail sales and home health­care work are two of the three fastest-grow­ing jobs in this coun­try. That's an impor­tant con­sid­er­a­tion when look­ing at the deci­sions the Supreme Court hand­ed down today in Har­ris v. Quinn and Bur­well, Sec­re­tary of Health and Human Ser­vices v. Hob­by Lob­by Stores: If you are not affect­ed by these rul­ings yet, you well could be in the future.
Both 5 – 4 deci­sions were writ­ten by Jus­tice Samuel Ali­to, a con­ser­v­a­tive Catholic from New Jer­sey appoint­ed by George W. Bush, and both rest­ed on nar­row­ly tai­lored legal argu­ments that just hap­pen to cut wide enough to impact groups of work­ers who are almost exclu­sive­ly female. Har­ris cre­ates the spe­cial des­ig­na­tion of ​"par­tial pub­lic employ­ees" for pub­licly-fund­ed home health­care aides who work both for the client and for the state — who are 90 per­cent female, most of them poor, immi­grants, and of col­or. Hob­by Lob­by, mean­while, in decid­ing whether an employ­er with reli­gious beliefs can be required to pro­vide health insur­ance that cov­ers con­tra­cep­tion, sin­gles out women by tar­get­ing its argu­ments towards work­ers who use birth con­trol — but not any oth­er form of healthcare.
As Sheila Bap­at, author of Part of the Fam­i­ly? Nan­nies, House­keep­ers, Care­givers and the Bat­tle for Domes­tic Work­ers' Rights, tweet­ed, ​"These deci­sions speak square­ly to the val­ue of wom­en's labor."
The Har­ris case was brought in 2010 by Pamela Har­ris, an Illi­nois home­care work­er who received Med­ic­aid mon­ey as wages for car­ing for her son, who has a dis­abil­i­ty. An exec­u­tive order issued by Illi­nois Gov­er­nor Pat Quinn the pre­vi­ous year had des­ig­nat­ed per­son­al assis­tants car­ing for dis­abled adults as state employ­ees, allow­ing them to be rep­re­sent­ed by a col­lec­tive-bar­gain­ing agent. Har­ris and the oth­er plain­tiffs were backed in the suit by the well-heeled anti-union group Nation­al Right to Work Legal Defense Foun­da­tion, and argued that she and oth­er work­ers should not have to pay the costs of rep­re­sent­ing her to SEIU Health­care Illi­nois & Indi­ana (SEIU – HCII), the union that rep­re­sents home­care work­ers who are paid by the state for their work. The suit claimed that pay­ing rep­re­sen­ta­tion costs amount­ed to a forced asso­ci­a­tion that is uncon­sti­tu­tion­al under the First Amendment.
But Har­ris' attor­neys also made an emo­tion­al appeal about state inter­fer­ence in per­son­al, fam­i­ly mat­ters, despite the fact that many home health­care work­ers actu­al­ly do not care for their own fam­i­ly members.
Home­care and oth­er domes­tic employ­ees have been long exclud­ed from labor pro­tec­tions giv­en to oth­er work­ers, and this line of argu­ment taps into a his­to­ry of fail­ing to see them as ​"real" work­ers. Accord­ing to the rul­ing, unions will still be able to assess rep­re­sen­ta­tion fees to work­ers who are rep­re­sent­ed by their col­lec­tive bar­gain­ing units but choose not to join the union, pro­vid­ed that they work out­side of a pri­vate home. But as Bap­at not­ed, the Supreme Court ​"bought the right to work move­men­t's claim that ​'the home is not a union work­place' hook, line and sinker."
The major­i­ty in Har­ris stopped short of over­turn­ing the Supreme Court's pri­or deci­sion Abood v. Detroit Bd. of Ed. (1977), which would have reversed the rul­ing that pub­lic-sec­tor work­ers can be required to pay rep­re­sen­ta­tion fees to the union that rep­re­sents them, there­by affect­ing all pub­lic-sec­tor work­ers. Ali­to did strong­ly crit­i­cize that deci­sion, call­ing it ​"ques­tion­able on sev­er­al grounds" and invit­ing spec­u­la­tion that the Right to Work Foun­da­tion could pur­sue anoth­er law­suit with even broad­er impact on pub­lic-sec­tor unions. For now, though, the Court instead chose to sin­gle out the home health­care aides as ​"par­tial" work­ers — a not-quite-as-seri­ous type of work­er per­haps, who is once again exclud­ed from rules that apply to others.
The home is indeed a dif­fer­ent kind of work­place than most oth­ers: It is far more dif­fi­cult to orga­nize a large group of work­ers who do not share a com­mon shop floor. While it is always a chal­lenge for a union to sign up a large num­ber of work­ers to pay dues vol­un­tar­i­ly when they can get the ben­e­fits of union rep­re­sen­ta­tion with­out it, it is near­ly impos­si­ble to do so when that would entail going home by home, indi­vid­ual work­place by indi­vid­ual work­place. The par­tic­u­lar union in ques­tion, SEIU – HCII, cur­rent­ly rep­re­sents more than 50,000 home­care aides; imag­ine hav­ing to vis­it 50,000 indi­vid­ual work­places to col­lect dues each month.
One effect of the deci­sion, there­fore, may be that unions make it less of a pri­or­i­ty to orga­nize home­care work­ers than oth­er work­ers from whom they can more eas­i­ly col­lect dues. In that event, the rais­es and improve­ments in con­di­tions won by union­iz­ing will be hard­er and hard­er to achieve for home­care workers.
Ali­to's deci­sion in Har­ris also weighs in on the ques­tion of who ulti­mate­ly employs the grow­ing num­ber of work­ers labor­ing under a con­fus­ing web of con­tracts and sub­con­tracts. As Supreme Court watch­ers at SCO­TUS­blog explained, ​"One of the key points of the Har­ris deci­sion is that the cus­tomer (i.e., the patient) is the nom­i­nal employ­er of the home-car­er." Ali­to argues that while the state pro­vides the pay­check, cus­tomers con­trol most of the rela­tion­ship with the care work­er — which in Pamela Har­ris' case, implies that her son is in fact her boss. One would not assume that the patient in a hos­pi­tal is the ulti­mate employ­er of the nurse who cares for them, but in this case, it seems, the patient is assumed to be the boss.
Har­ris and Hob­by Lob­by are both cas­es about health­care and how it will be pro­vid­ed and paid for. In the case of Har­ris, the Court implies that health­care paid for by the state is still the indi­vid­ual respon­si­bil­i­ty of the recip­i­ent of care; in Hob­by Lob­by, an employ­er required by the gov­ern­ment to include health­care as a part of a com­pen­sa­tion pack­age is able to dodge the require­ment to pro­vide a cer­tain kind of care for a cer­tain kind of work­er — leav­ing that work­er ulti­mate­ly respon­si­ble for her own health­care. In each case, the ulti­mate deci­sion of the court is that health­care is an indi­vid­ual, not a social, responsibility.
The Afford­able Care Act, passed in 2010, requires large employ­ers to include in the health­care plans for their employ­ees cer­tain types of cov­er­age — among them con­tra­cep­tives. The own­ers of the Hob­by Lob­by cor­po­ra­tion, a chain of 500 craft­ing stores with 13,000 employ­ees across the coun­try, object to cer­tain of those birth con­trol meth­ods, and sued to avoid hav­ing to pro­vide that insur­ance. The Court ruled in Hob­by Lob­by that birth con­trol is dif­fer­ent from oth­er forms of health­care, and that an employ­er there­fore has the right to pass judg­ment on their employ­ees' repro­duc­tive and sex­u­al health­care deci­sions by virtue of their reli­gious beliefs — at least, if the employ­er is a ​"close­ly held" cor­po­ra­tion, with at least half its shares owned by five or few­er indi­vid­u­als Such cor­po­ra­tions employ more than half of the Amer­i­can work­force, accord­ing to one 2009 study. (So as long as you work for some­one with some seri­ous­ly con­cen­trat­ed pow­er, in oth­er words, your birth con­trol is up to their beliefs.)
The major­i­ty deci­sion was based on the Reli­gious Free­dom Restora­tion Act (RFRA), a 1993 law signed by Bill Clin­ton, which says, ​"Gov­ern­ment shall not sub­stan­tial­ly bur­den a person's exer­cise of reli­gion even if the bur­den results from a rule of gen­er­al applic­a­bil­i­ty." The Hob­by Lob­by rul­ing applies this to close­ly held cor­po­ra­tions the way it would to non­prof­it reli­gious organizations.
As SCO­TUS­blog not­ed, ​"The Court holds that cor­po­ra­tions (includ­ing for-prof­it cor­po­ra­tions) are ​'per­sons' for pur­pos­es of RFRA. The addi­tion­al ques­tion was whether cor­po­ra­tions can have a reli­gious ​"belief" with­in the mean­ing of RFRA. On that ques­tion, the Court lim­its its hold­ing to close­ly held cor­po­ra­tions, leav­ing for anoth­er day whether larg­er, pub­licly trad­ed cor­po­ra­tions have reli­gious beliefs."
This means that work­ers at Hob­by Lob­by, rel­a­tive­ly low-wage retail employ­ees (though the com­pa­ny has raised its wages to $14 an hour for full-timers, $9.50 for part-timers) will either have to buy their own birth con­trol, or, as SCO­TUS­blog not­ed, the Oba­ma admin­is­tra­tion may fig­ure out a way for the gov­ern­ment to pay for the coverage.
Under our cur­rent sys­tem, employ­er-fund­ed health­care is part of com­pen­sa­tion pro­vid­ed by one's employ­er. If, of course, we had a sin­gle-pay­er health­care sys­tem or some­thing like it, employ­ers would not be required to pay for insur­ance direct­ly at all (though the long­stand­ing Hyde Amend­ment, which bans pub­lic fund­ing for abor­tion, implies that con­ser­v­a­tives cer­tain­ly won't stop at try­ing to halt direct employ­er-pro­vid­ed cov­er­age for repro­duc­tive and sex­u­al health­care). Jus­tice Kennedy implies in his con­cur­ring deci­sion that the gov­ern­ment fund­ing birth con­trol direct­ly would be accept­able, at least to him, but for the moment, I'm not going to re-argue the sin­gle pay­er ques­tion. (See my recent piece on the sub­ject for more.)
Though employ­er-sub­si­dized health­care is some­times referred to as a ​"ben­e­fit," as if health insur­ance is a gift, it is as much yours as are the wages you have worked for. The deci­sion in Hob­by Lob­by, then, says that boss­es can decide that cer­tain parts of a work­er's com­pen­sa­tion are against their reli­gion. Though the deci­sion, as not­ed above, is tai­lored nar­row­ly to exclude only con­tra­cep­tives, it's worth not­ing again that employ­er-pro­vid­ed health­care became a norm because work­ers strug­gled and bar­gained for it, not because employ­ers decid­ed once upon a time to be nice.
We've long known that low-wage work­ers have very few rights on the job, that their boss­es are able to inter­fere in all sorts of per­son­al deci­sions. In this case, it's the par­tic­u­lar nature of the ben­e­fit denied that is worth explor­ing for a moment. Eileen Boris, author with Jen­nifer Klein of Car­ing for Amer­i­ca: Home Health Work­ers in the Shad­ow of the Wel­fare State, has not­ed that par­tic­u­lar ideas of ​"inti­ma­cy and dirt" influ­ence how we think about home health­care work­ers and the work they do, which often involves expo­sure to bod­i­ly process­es that are extra­or­di­nar­i­ly inti­mate. In the case of con­tra­cep­tion, too, we see ideas of inti­ma­cy and dirt com­ing into play — sex­u­al­i­ty is dirty, and inti­mate deci­sions can in part be influ­enced by one's boss. By rul­ing, in the­o­ry, that the state can­not make an employ­er pro­vide health insur­ance that cov­ers birth con­trol, or require that home­care work­ers pay the costs of their rep­re­sen­ta­tion to the union, the court is in fact weigh­ing in on the inti­mate rela­tion­ships of thou­sands of workers.
Jus­tice Ele­na Kagan, in her dis­sent to Har­ris, point­ed out that the care pro­vid­ed by home­care work­ers is bet­ter when the work­ers are val­ued and paid bet­ter — things that have hap­pened since they have had the right to union rep­re­sen­ta­tion. In this way, she argues, the inter­ests of the work­ers and the care recip­i­ents are not in oppo­si­tion, as Ali­to's opin­ion implies — they are actu­al­ly aligned. The state­ment of Hob­by Lob­by's CEO on rais­ing wages indi­cates that Hob­by Lob­by, too, under­stands that work­ers do a bet­ter job when they are prop­er­ly cared for. That includes, or should include, the right to make their own health­care deci­sions, when it comes to con­tra­cep­tion or any­thing else.
The con­ser­v­a­tives push­ing both of these cas­es would have you believe that these are cas­es about free­dom — the free­dom to avoid a union, the free­dom to prac­tice reli­gion. And yet what they wind up being about is reduc­ing pow­er on the job for thou­sands of most­ly women, most­ly low-paid work­ers across the country.
Attacks on all work­ers' rights often come first through attacks on those deemed less impor­tant work­ers. When we decide that birth con­trol isn't a piv­otal issue because it only affects some work­ers, or that home­care work­ers' loss is not a loss for us all, we leave the door open for the next attack.
And so, in a coun­try where these fem­i­nized per­son­al ser­vice jobs are increas­ing­ly the only jobs avail­able, the court con­tin­ues to rule that work­ers' rights are less impor­tant than the boss­es', that pro­tec­tions on the job are a lux­u­ry work­ing-class women can't afford.
Sarah Jaffe
is a for­mer staff writer at
In These Times
and author of
Nec­es­sary Trou­ble: Amer­i­cans in Revolt
, which Robin D.G. Kel­ley called ​
"
The most com­pelling social and polit­i­cal por­trait of our age." You can fol­low her on Twit­ter
@sarahljaffe
.