Seattle Just Showed How to Rein In Amazon—And the Company Is Going to War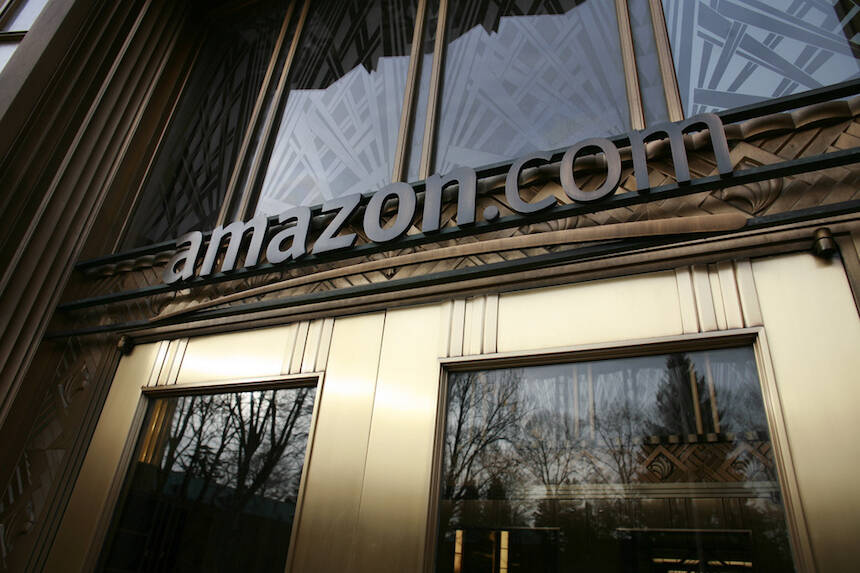 While cities across the coun­try line up to show­er Ama­zon with bil­lions of dol­lars in tax breaks and free office space, the Seat­tle City Coun­cil just hit the tech and retail giant — and the city's biggest firm — with a new tax meant to fight home­less­ness and fund afford­able housing.
At a packed and at times com­bat­ive meet­ing on Mon­day, after mul­ti­ple rounds of last-minute nego­ti­a­tions, the Coun­cil unan­i­mous­ly passed an amend­ed ver­sion of the Employ­ee Hours Tax (EHT), which will effec­tive­ly serve as a pay­roll tax on Seattle's mega­cor­po­ra­tions. The pas­sage is a major vic­to­ry for pro­gres­sives in the city, includ­ing coun­cilmem­ber Kshama Sawant, who strong­ly backed the cor­po­rate tax.
The EHT, wide­ly known as the ​"head tax," is aimed at busi­ness­es with more than $20 mil­lion in year­ly receipts — i.e., the rich­est three per­cent of cor­po­ra­tions in Seat­tle, includ­ing Ama­zon. Those com­pa­nies will now be taxed $275 per work­er, annu­al­ly, down from an orig­i­nal­ly pro­posed cap of $500 per work­er. The tax is expect­ed to raise about $48 mil­lion per year, funds to be spent on sub­si­dies for afford­able hous­ing and resources for the city's grow­ing home­less population.
But Ama­zon is strik­ing back. On May 2, the com­pa­ny announced that, until the vote was decid­ed, it would call off all work on a 400,000-square-foot office block being built north of down­town Seat­tle — a threat the com­pa­ny dropped just after the new tax passed. Ama­zon still claims to be ​"eval­u­at­ing options" to sub­lease anoth­er 700,000-plus square feet it has leased in a sky­scraper cur­rent­ly under con­struc­tion down­town. In a state­ment released after the vote, Ama­zon said, ​"we remain very appre­hen­sive about the future cre­at­ed by the council's hos­tile approach and rhetoric toward larg­er busi­ness­es, which forces us to ques­tion our growth here." The com­pa­ny con­trols near­ly a fifth of Seattle's office space, an unpar­al­leled fig­ure among major Amer­i­can cities.
"It is very dif­fi­cult to take seri­ous­ly a threat that essen­tial­ly boils down to, ​'If you don't con­tin­ue to pro­vide a rich­ly sub­si­dized oper­at­ing envi­ron­ment for the rich­est cor­po­ra­tions and their high­ly paid employ­ees, we will leave you,' says Ali­son Eisinger, exec­u­tive direc­tor of the Seattle/​King Coun­ty Coali­tion on Home­less­ness. ​"That is not cor­po­rate cit­i­zen­ship as I under­stand it."
Beyond Ama­zon
The orig­i­nal EHT leg­is­la­tion was more ambi­tious, and would have brought in about $75 mil­lion per year. But pri­or to Mon­day, Seat­tle may­or Jen­ny Durkan indi­cat­ed that she would veto the tax, forc­ing the major­i­ty back to the bar­gain­ing table. Durkan's 2017 may­oral cam­paign fea­tured heavy sup­port from Seattle's Cham­ber of Com­merce — par­tic­u­lar­ly from Ama­zon, which donat­ed $350,000 to a group back­ing her cam­paign. The final ver­sion, passed by the Coun­cil 9 – 0, had a veto-proff major­i­ty, assur­ing it will become law.
"As soon as we saw that Ama­zon was look­ing for loca­tions in oth­er cities," says Sawant, ​"our politi­cians sent a craven let­ter to Ama­zon say­ing, ​'We're so sor­ry you felt unwel­come — let's hit the refresh button.'"
"When was the last time strug­gling renters got a let­ter from their city," she asked, ​"say­ing, ​'We're so sor­ry you felt unwel­come! We'll work to get you afford­able housing?'"
Wash­ing­ton, despite its lib­er­al rep­u­ta­tion, is already a low-tax state. It has no per­son­al income tax, no cor­po­rate income tax, and leans heav­i­ly on its rel­a­tive­ly low sales tax. Accord­ing to the Insti­tute on Tax­a­tion and Eco­nom­ic Pol­i­cy, a non-par­ti­san think tank, Wash­ing­to­ni­ans live under the country's most regres­sive tax régime.
"Our state is woe­ful­ly behind in being able to secure rev­enue in a way that can meet our basic needs," Eisinger says. She empha­sized that — although Ama­zon is in the spot­light — there is much more to the debate than the company's retaliation.
"This is not about Ama­zon," Eisinger says. ​"Ama­zon has suc­ceed­ed, in a rather ill-con­ceived way in mak­ing it large­ly about them. But the idea is that the biggest busi­ness­es should be able to put a very mod­est por­tion of their prof­its toward address­ing a crit­i­cal and des­per­ate­ly under­fund­ed com­mu­ni­ty need, so that this com­mu­ni­ty is bet­ter for their employ­ees and their customers."
Untaxed state income is a rev­enue loss for Wash­ing­ton, but a win for Seattle's legions of tech work­ers, who are some of the best paid nation­wide. Thanks to firms like Ama­zon, where soft­ware engi­neers' start­ing salaries are typ­i­cal­ly in the six fig­ures, Seat­tle is see­ing some of the nation's fastest wage growth — but almost all in high-dol­lar jobs.
Unlike most U.S. tech giants, Ama­zon is head­quar­tered in a major metrop­o­lis, count­ing on its infra­struc­ture, and the ameni­ties of city life, to attract top tal­ent. Ama­zon made a ​"very con­scious deci­sion" to use the city as a draw, its vice pres­i­dent for real estate told the Seat­tle Times.
Oth­er star­tups-turned-giants are fol­low­ing suit. Google, Face­book, Groupon, Uber, Airbnb and oth­er firms have set up shop in Seat­tle — bring­ing in high-val­ue jobs, but using a grow­ing share of the city's infra­struc­ture. The city has had to add bus­es to one tran­sit route part­ly to accom­mo­date Amazon's hun­dreds of sum­mer interns, and some small­er com­pa­nies com­plain that it's increas­ing­ly hard to rent office space when own­ers can hold out for Ama­zon or oth­er huge firms to lease whole floors or buildings.
The hous­ing problem
Above all, the prob­lem is hous­ing. Seattle's rents are up 65 per­cent since 2010, and rose 30 per­cent from 2014 to 2017 alone, due in part to demand from tech hires. ​"Ama­zon is behind the biggest rent increase last year," read a Feb­ru­ary Mar­ket­Watch head­line on rent hikes in near­by Tacoma
Mean­while, demand for sin­gle-fam­i­ly homes has pushed aver­age house prices close to $1 mil­lion. Forty per­cent of Seat­tle homes now sell at or above that price. And — fur­ther rais­ing rents — high home prices are dri­ving more fam­i­lies into the rental mar­ket, with Seat­tle now on the verge of becom­ing a major­i­ty-renter city.
"I'm a native Seat­tleite, and Ama­zon has had a huge impact," says Kate­lyn Mor­gaine. Mor­gaine is a case man­ag­er at Down­town Emer­gency Ser­vice Cen­ter, an orga­ni­za­tion serv­ing Seattle's home­less. ​"None of my cowork­ers can afford mar­ket-rate rent," she says. ​"We're liv­ing on top of each oth­er in apart­ments or wher­ev­er we can." Mor­gaine claims that some of her cowork­ers ​"live in pub­licly sub­si­dized build­ings right next to their clients."
More than nine­ty per­cent of homes now being built in Seat­tle will be rentals, but with the influx of six-fig­ure jobs, devel­op­ers may have lit­tle incen­tive to build tens of thou­sands of units of afford­able hous­ing. And Seat­tle lacks the exten­sive ten­ant pro­tec­tions of cities like New York, where renters have long been the major­i­ty. Seattle's City Coun­cil has yet to over­turn Washington's state ban on rent control.
The cri­sis has been espe­cial­ly tough on work­ing-class and poor Seat­tleites. An analy­sis by salary com­par­i­son site PayScale found that a typ­i­cal Seat­tle retail work­er would end the year $11,000 in debt after pay­ing for their basic needs. A typ­i­cal tech work­er, on the oth­er hand, would end up with near­ly $60,000 in dis­cre­tionary income.
"We are not opposed in any way to the tech work­ers, who actu­al­ly do the work that gen­er­ates all of Amazon's prof­its," Sawant says. ​"We don't begrudge any part of the work­ing class mak­ing a decent stan­dard of liv­ing. But one of the ways in which Ama­zon changes the land­scape of the econ­o­my is by the fact that, except for the tech work­ers, the oth­er work­ers who keep Amazon's cam­pus­es run­ning make very, very low wages."
In 2015, Seat­tle leg­is­lat­ed a min­i­mum wage hike, which will reach $15 per hour for all work­ers in 2021. But medi­an rent increas­es have matched or out­paced min­i­mum wage hikes, mean­ing that the lion's share of many min­i­mum-wage work­ers' rais­es has gone to their land­lords.
Home­less­ness has spiked to match. King Coun­ty, where Seat­tle is locat­ed, sits behind only New York and Los Ange­les for total num­ber of home­less res­i­dents, although the coun­ty ranks 13th nation­wide for pop­u­la­tion. Almost a quar­ter of home­less Seat­tleites have cit­ed hous­ing afford­abil­i­ty as the main rea­son they were homeless.
"What is vis­i­ble is a real­ly close cor­re­la­tion in the increas­es in rent and the increase in the num­ber of peo­ple who are home­less," Eisinger said, cit­ing a recent McK­in­sey & Com­pa­ny report on home­less­ness in King County.
Oth­er cities with tech booms have seen sim­i­lar prob­lems. In Cal­i­for­nia, San Fran­cis­co and San Jose have also seen chart-top­ping gains in medi­an wages — like in Seat­tle, the gains are con­cen­trat­ed among high earn­ers — along with mas­sive hous­ing short­ages and out-of-con­trol rent spikes.
As in Wash­ing­ton, California's state lim­its on rent con­trol mean cities' hands are tied, for now, on the price front. But a pro­gres­sive cor­po­rate pay­roll tax in tech-dense cities opens the door to pro­vid­ing new afford­able hous­ing, shel­ters, and ser­vices for home­less and at-risk residents.
"This hous­ing cri­sis did not hap­pen in one day," Sawant says. ​"It hap­pened not only because of neg­li­gence on the part of the city, but because of a very clear ori­en­ta­tion toward what ben­e­fits corporations."
Tax free
Ama­zon paid no fed­er­al tax­es in 2017, and expects a tax break of near­ly $800 mil­lion from the new GOP tax law. In Wash­ing­ton, the company's state and local tax bur­den of $250 mil­lion rep­re­sents about eight per­cent of net prof­its — or about one-tenth of one per­cent of last year's rev­enue. The Employ­ee Hours Tax would bump Amazon's state and local tax bill to about $260 million.
In oth­er words, the cash val­ue of the tax is a drop in the buck­et — com­pared not just to Amazon's exist­ing tax bur­den but to its sav­ings under the new tax code. But the tax fight might be an impor­tant one for Seattle's favorite megacorporation.
"Almost every­thing that we val­ue and need in our state is paid for by prop­er­ty and sales tax," says Eisinger. ​"We have very few options at the local lev­el for bring­ing in rev­enue any oth­er way." That arrange­ment, she points out — along with nat­ur­al beau­ty, qual­i­ty health­care, arts and cul­ture, and a large research uni­ver­si­ty — is a draw for large companies.
The pop­u­lar blow­back to new prop­er­ty and sales tax­es is well doc­u­ment­ed. If the law pass­es, Seattle's politi­cians might find that tax­ing eight-fig­ure cor­po­ra­tions is less polit­i­cal­ly risky, in the long run, than tax­ing shop­pers or homeowners.
For com­pa­nies tak­ing advan­tage of exist­ing city infra­struc­ture — or, in the case of Amazon's HQ2, seek­ing mas­sive, cus­tom-made pub­lic sub­si­dies—a local tax revolt against large cor­po­ra­tions would be bad news.
"The rea­son there's nation­al atten­tion on this," Sawant says, ​"is that I think this will be a bell­wether for oth­er cities, like $15 dol­lars an hour." The Fight for 15's vic­to­ries in the Seat­tle area helped dri­ve the move­ment into nation­al head­lines, reshap­ing the nation­al debate on wages.
"Just in Novem­ber of last year," she says, ​"the major­i­ty of the City Coun­cil vot­ed no on a sim­i­lar tax. It shows you in a very direct and live man­ner what you can achieve by build­ing a movement."