Workers Are Losing Manufacturing Jobs Because of Policy, Not NYT's Mysterious "Tectonic Forces"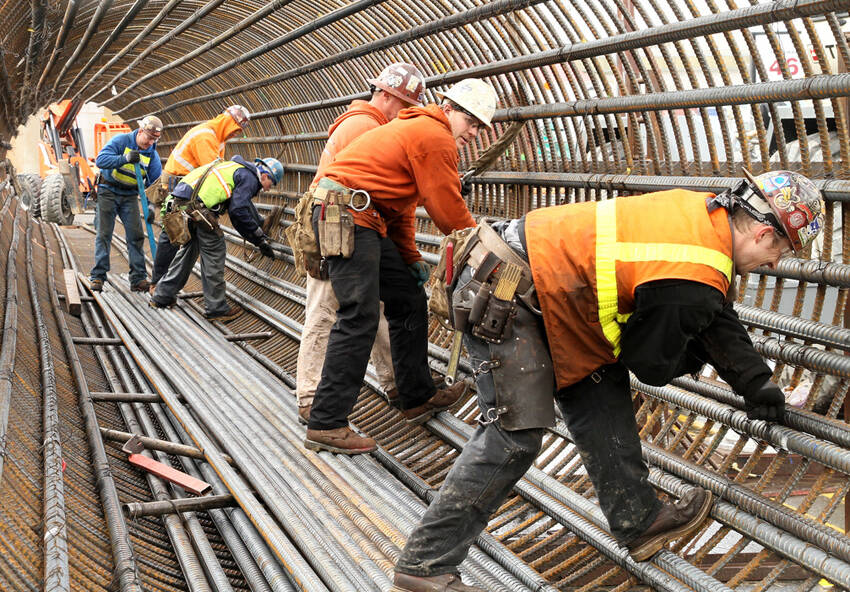 Wall Street exec­u­tive Steve Rat­tner had a col­umn in the New York Times in which he derid­ed Don­ald Trump's eco­nom­ics by min­i­miz­ing the impact of trade on the labor mar­ket. While much of Trump's eco­nom­ics undoubt­ed­ly deserve deri­sion, Rat­tner is wrong in min­i­miz­ing the impact that trade has had on the plight of workers.
Rat­tner tells readers:
In Mr. Trump's mind (although not in the minds of seri­ous econ­o­mists), [the trade deficit is] why we've lost 5 mil­lion man­u­fac­tur­ing jobs since 2000.

The Chi­nese are cer­tain­ly pro­tec­tion­ists, but a shift in man­u­fac­tur­ing jobs was inevitable. For cen­turies, as coun­tries have devel­oped, the locus of jobs has shift­ed based on com­par­a­tive advantage.

More­over, many of those man­u­fac­tur­ing jobs weren't lost to oth­er coun­tries but to grow­ing effi­cien­cy, just as employ­ment in agri­cul­ture in the Unit­ed States has fall­en even as out­put has risen.

No poli­cies could reverse tec­ton­ic forces of this mag­ni­tude, and in sug­gest­ing that there are reme­dies, Mr. Trump is cyn­i­cal­ly mis­lead­ing the Amer­i­can public.
There are sev­er­al points here that are worth cor­rect­ing. First, pro­duc­tiv­i­ty in man­u­fac­tur­ing is not new, but the large-scale loss of man­u­fac­tur­ing jobs is. Accord­ing to the Bureau of Labor Sta­tis­tics, in 1971 we had 17.2 mil­lion jobs in man­u­fac­tur­ing. In 1997, we 17.4 mil­lion jobs. This is in spite of the fact that there was enor­mous pro­duc­tiv­i­ty growth in man­u­fac­tur­ing over this quar­ter cen­tu­ry. Man­u­fac­tur­ing employ­ment then fell to 13.9 mil­lion in 2007, the last year before the crash. The big dif­fer­ence between this decade and the pri­or 26 years was the explo­sion of the trade deficit as jobs were lost to Chi­na and oth­er devel­op­ing countries.
The fact that we would have more man­u­fac­tur­ing jobs with­out the trade deficit is almost def­i­n­i­tion­al. We cur­rent­ly are run­ning a trade deficit of more than $500 bil­lion a year, a bit less than 3.0 per­cent of GDP. Total man­u­fac­tur­ing out­put is rough­ly $1.8 tril­lion, which means that if we filled the deficit entire­ly with increased out­put of man­u­fac­tured goods, we would expect to see man­u­fac­tur­ing employ­ment rise by more than a quar­ter ($500 bil­lion divid­ed by $1,800 bil­lion), cre­at­ing more than 3 mil­lion new man­u­fac­tur­ing jobs.
There is also a fun­da­men­tal dif­fer­ence between the shift out of man­u­fac­tur­ing jobs and the shift out of agri­cul­tur­al jobs to which Rat­tner refers. Work­ers left agri­cul­tur­al jobs for high­er-pay­ing, high­er-pro­duc­tiv­i­ty jobs in man­u­fac­tur­ing. The jobs didn't actu­al­ly dis­ap­pear; the work­ers did not want them.
This is the exact oppo­site of what we are see­ing with man­u­fac­tur­ing jobs. Work­ers are los­ing rel­a­tive­ly good pay­ing jobs in sec­tors like autos and steel, and are then forced to take low-pay, low-pro­duc­tiv­i­ty jobs in the retail or restau­rant sectors.
There is absolute­ly noth­ing inevitable about this process; it is hap­pen­ing due to a series of pol­i­cy choic­es. First, we have struc­tured trade to make it as easy as pos­si­ble for our com­pa­nies to invest in man­u­fac­tur­ing over­seas and ship their prod­ucts back to the Unit­ed States, there­by putting our man­u­fac­tur­ing work­ers in direct com­pe­ti­tion with low-paid work­ers in the devel­op­ing world.
Sec­ond, we have main­tained or even strength­ened pro­tec­tions for high-end pro­fes­sion­als like doc­tors or lawyers, so that they are not sub­ject to sim­i­lar com­pe­ti­tion. This both pro­tects their pay and pre­vents the pub­lic from enjoy­ing the ben­e­fits of low­er-cost health­care, legal ser­vices and oth­er pro­fes­sion­al ser­vices which would be one of the fruits of increased inter­na­tion­al trade in this sector.
Third, we have at least acqui­esced in, if not active­ly sup­port­ed, poli­cies that have led to a seri­ous­ly over-val­ued dol­lar. The result of these poli­cies is a large and per­sis­tent trade deficit, which puts fur­ther down­ward pres­sure on the wages of those work­ers who have been most exposed to inter­na­tion­al competition.
So this is a sto­ry where­by trade has been a seri­ous fac­tor depress­ing the wages of large seg­ments of the US work­force. Con­trary to Rattner's asser­tion that con­cerns about trade and jobs ​"lie far out­side the bound­aries of accept­ed eco­nom­ic thought," many seri­ous econ­o­mists believe large parts of this sto­ry. That may not be the sto­ry that Don­ald Trump is telling, but he is right in argu­ing that our trade poli­cies have been bad news for much of the population.
A ver­sion of this post appeared on CEPR's blog Beat the Press.