7 Politicians Who Are Actually Talking About Inequality
A few lone voices in Congress are putting economic populism front and center.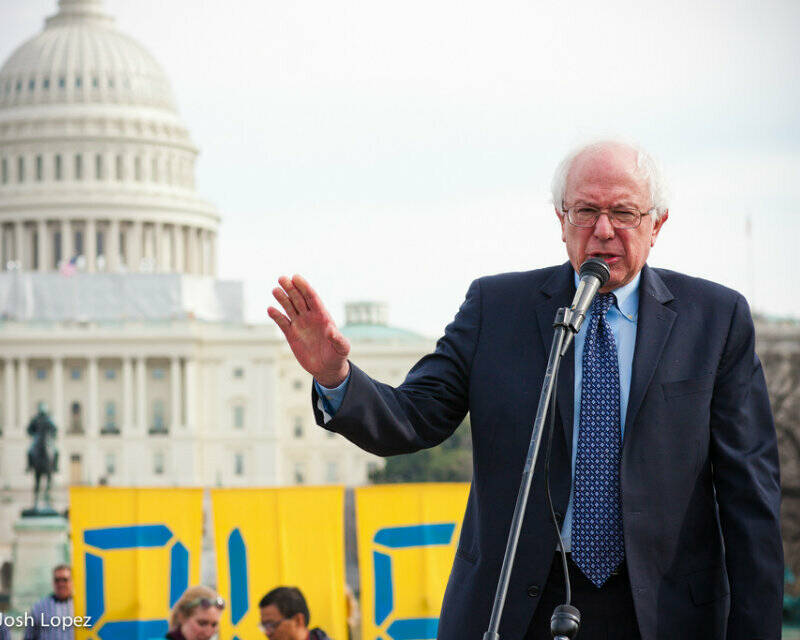 The politi­cian speak­ing out most vivid­ly against eco­nom­ic inequal­i­ty isn't a Demo­c­rat at all, at least for now: Sen. Bernie Sanders (I‑Vt.), a poten­tial chal­lenger in 2016. ​"If we don't get our hands around this issue [of income inequal­i­ty]," he said in August in a video address to the Iowa AFL-CIO's annu­al meet­ing, ​"we are not going to have a mid­dle class in this country."
Hartzok argues for a 'new economy' of worker ownership, decentralization and environmentalism.
Sen. Eliz­a­beth War­ren (D‑Mass.), though not up for re-elec­tion her­self, has been strik­ing a pop­ulist note while stump­ing for Demo­c­ra­t­ic Sen­ate can­di­dates such as incum­bent North Car­oli­na Sen. Kay Hagan, Ken­tucky Sec­re­tary of State Ali­son Lun­der­gan Grimes (chal­leng­ing Repub­li­can major­i­ty leader Mitch McConnell), and West Vir­ginia Sec­re­tary of State Natal­ie Ten­nant (who is run­ning to replace retir­ing Demo­c­ra­t­ic Sen. Jay Rock­e­feller). Telling vot­ers they have a choice between some­one who will ​"stand up for Wall Street" and some­one who will ​"stand up for fam­i­lies," War­ren is win­ning enthu­si­asm in these con­ser­v­a­tive states.
Con­gres­sion­al Pro­gres­sive Cau­cus lead­ers, most with safe re-elec­tion con­tests, have tak­en a lead in link­ing up with social move­ments push­ing for more egal­i­tar­i­an poli­cies. Rep. Kei­th Elli­son (D‑Minn.) has cham­pi­oned the cause of fast-food work­ers demand­ing $15 an hour and a union, and Rep. Jan Schakowsky (D‑Ill.) joined oth­er leg­isla­tive and civic lead­ers who lived on the min­i­mum wage for a week in August to demon­strate the need to raise the pay floor from $7.25 to $10.10 an hour.
In Arizona's 7th Con­gres­sion­al Dis­trict, Demo­c­rat Ruben Gallego's sup­port for expand­ing social secu­ri­ty and cap­ping tuition hikes helped earn him a spot in the Pro­gres­sive Change Cam­paign Committee's #War­ren­WingRis­ing cam­paign, which aims to build an ​"Eliz­a­beth War­ren Wing" in Con­gress by iden­ti­fy­ing and sup­port­ing pro­gres­sive can­di­dates. In late August, Gal­lego, the son of His­pan­ic immi­grants, beat his pri­ma­ry oppo­nent by 12 points, all but secur­ing him the seat in this heav­i­ly Demo­c­ra­t­ic district.
Alan­na Hart­zok, run­ning in mid­state Pennsylvania's rur­al 9th Con­gres­sion­al Dis­trict, is one of a very few Demo­c­ra­t­ic can­di­dates mak­ing inequal­i­ty a cen­tral theme of their cam­paigns. Hart­zok argues for a ​"new econ­o­my" of work­er own­er­ship, decen­tral­iza­tion and envi­ron­men­tal­ism. It's an uphill bat­tle for Hart­zok, as she's chal­leng­ing Repub­li­can Rep. Bill Shus­ter, whose father also rep­re­sent­ed the 9th dis­trict, which has vot­ed GOP since 1938.
In Hawaii, Sen. Bri­an Schatz, who was appoint­ed to the sen­ate in 2012 to fill a vacan­cy, made inequal­i­ty a cen­tral issue in his August pri­ma­ry race, argu­ing for expand­ing Social Secu­ri­ty ben­e­fits. It paid off. He eked out a nar­row win over his chal­lenger, Rep. Colleen Hanabusa, who endorsed the con­ser­v­a­tive, bipar­ti­san Simp­son-Bowles Commission's rec­om­men­da­tions, which would reduce Social Secu­ri­ty benefits.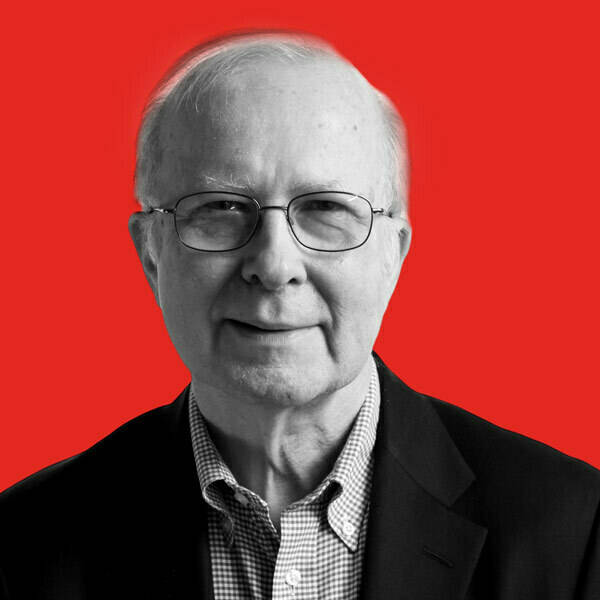 David Moberg, a senior edi­tor of In These Times, has been on the staff of the mag­a­zine since it began pub­lish­ing in 1976. Before join­ing In These Times, he com­plet­ed his work for a Ph.D. in anthro­pol­o­gy at the Uni­ver­si­ty of Chica­go and worked for Newsweek. He has received fel­low­ships from the John D. and Cather­ine T. MacArthur Foun­da­tion and the Nation Insti­tute for research on the new glob­al economy.