Shocking Photos From Inside Private Prison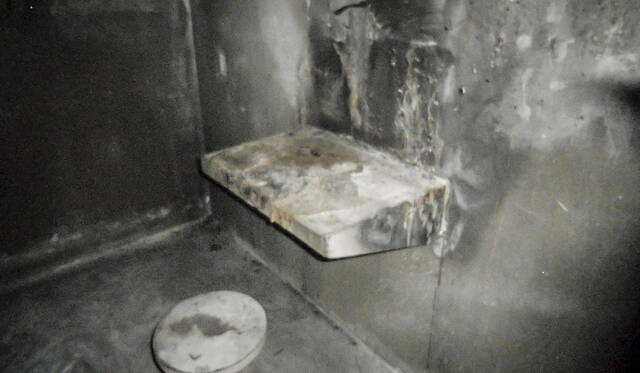 We wanted to make sure you didn't miss the announcement of our new Sustainer program. Once you've finished reading, take a moment to check out the new program, as well as all the benefits of becoming a Sustainer.

A privately-run prison in Mississippi holding ​"seriously mentally ill" prisoners stands accused of being dirty, dangerous and corrupt. East Mississippi Correctional Facility, operated by Management and Training Corporation (MTC), is the subject of a lawsuit brought on behalf of several prisoners at the facility.
After widespread criticism of conditions inside the same prison the previous operator, the GEO group, discontinued its contract with the state in 2012. At the time, the GEO group said that the prison was ""financially underperforming."
A lawsuit first filed a year ago by the American Civil Liberties Union and the Southern Poverty Law Center alleged that ​"grossly inhumane conditions have cost many prisoners their health, and their limbs, their eyesight and even their lives."
Photos taken as part of a tour of the prison, showed ​"charred door frames, broken light fixtures and toilets, exposed electrical wires, and what advocates said were infected wounds on prisoners' arms and legs," according to the New York Times.
The Mississippi corrections commissioner, Christopher B. Epps, who won praise several years ago for reducing the use of solitary confinement in the state, and the other defendants have denied the lawsuit's allegations. Mr. Epps declined to answer questions about the prison but said by email that conditions there had ​"improved tremendously" since Management and Training Corporation, or M.T.C., began running it.

​"I have toured the facility and have seen the improvements firsthand," he said. ​"We are committed to running a constitutionally sound prison and look forward to communicating that point in court."

But current and former inmates described an atmosphere in which prisoners lived in fear of attacks by gang members allowed to move freely through prison units and were forced to beg for basic medical treatment. They said some set fires — using contraband matches or loose wires, according to advocates — to get the attention of guards, who sometimes ignored the flames, simply allowing them to burn out.

Christopher Lindsey, 28, who was released from East Mississippi in July, said in an interview that he had gone blind after months of not receiving appropriate treatment for the glaucoma he has had since childhood.

​"I was crying in the cell, my eyes were hurting, bloodshot red, and I was slowly losing my eyesight," he said.

Willie Hughes, 49, who was released in December, said in an interview that an infected sore on his leg had become gangrenous from neglect while he was in prison, and that a doctor had told him after his release that he narrowly escaped needing amputation. Continue reading…
East Mississippi Correctional Facility is one of five private prisons in Mississippi's state system. MTC is a Utah based company which according to its website operates ​"24 correctional facilities in Arizona, California, Florida, Idaho, New Mexico, Ohio, Mississippi, and Texas."
Photos taken on the tour of the prison via the ACLU (Warning: Graphic content).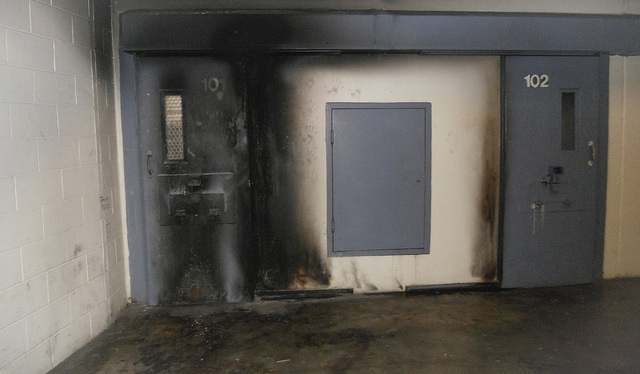 Prisoners in the East Mississippi Correctional Facility sometimes light small fires to get the attention of guards.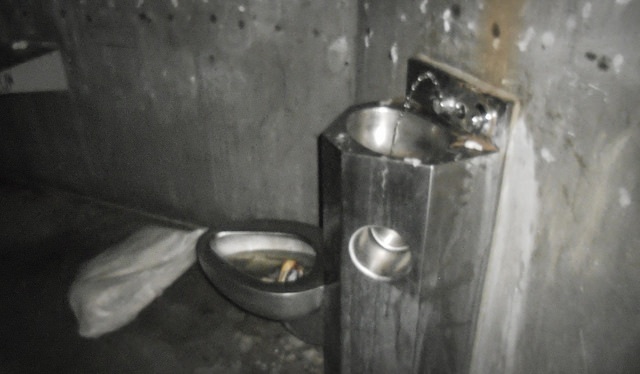 Prisoners describe toilets that regularly overflow and flood the cells.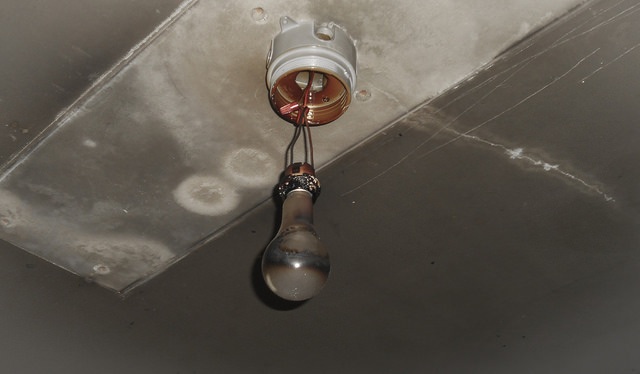 The lawsuit describes dangerous conditions, including exposed electrical wires around the prison.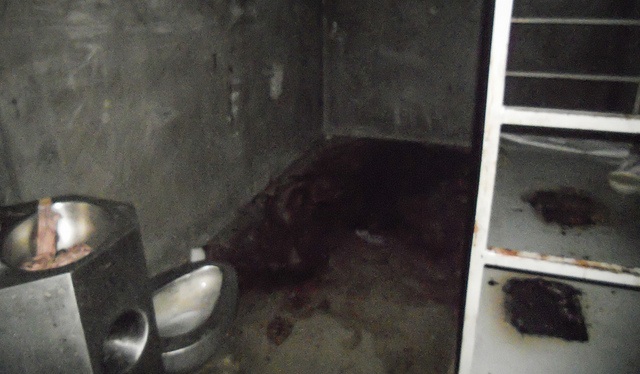 Blood-soaked cell floor. According to the ACLU ​"many of the mentally ill prisoners are undertreated, leading to extreme behavior like throwing exrement, swallowing shards of glass and cutting their flesh with sharp objects."
Be a Sustainer
We surveyed thousands of readers and asked what they would like to see in a monthly giving program. Now, for the first time, we're offering three different levels of support, with rewards at each level, including a magazine subscription, books, tote bags, events and more—all starting at less than 17 cents a day. Check out the new Sustainer program.
George Lavender
is an award-winning radio and print journalist based in Los Angeles. Follow him on Twitter @GeorgeLavender.