For months, they toiled in a hellish wasteland of dust and rubble, where a towering symbol of modernity had crumbled into a pyre of toxic debris. Years later, the embers of Ground Zero still burn for the thousands who have seen their bodies ravaged by the fallout.

But over the past several days, the workers made ill by their work at the World Trade Center site received a dose of fresh hope, along with some familiar creeping doubt.
The city announced last week an offer for a massive settlement to end the burdensome litigation related to post‑9/​11 worker health issues, including asthma and heart problems. The deal would be worth up to about $675 million, allocating payments among police, firefighters and construction workers that could range up to $1 million.
Like the controversial proposed asbestos trust fund, the plan would protect the city from liability by shifting the issue out of the courts. Instead, the claims of victims would be vetted by an independent entity according to supposedly objective criteria. The money would be drawn from the WTC Captive Insurance Co., which the Federal Emergency Management Agency established to buffer against an onslaught of lawsuits.
After the news of the settlement broke, worries began to percolate about whether the system would offer fair recompense. Moreover, the proposal, which must be approved by 95 percent of the plaintiffs to move forward, also prompts questions about who stands to gain.
A large chunk of the funds would be siphoned off by the lawyers handling the roughly 10,000 pending lawsuits. New York Daily News columnist Michael Daly recounted the story of one Ground Zero worker caught in the maelstrom of ambulance chasing and cold politics:
For many of the victims, what is called a settlement feels more like a squeeze.

"They almost got you at a point of exhaustion," retired Fire Marshal Kevin Larkin said outside a hearing in Manhattan Federal Court on Friday. ​"What are you going to do?"

Larkin had come to the hearing hoping to get some sense of what the victims were getting. He instead found himself among a sea of suits.

"I never thought there would be so many lawyers," he said. ​"I thought it'd be a couple of lawyers and us."…

The lawyers defending the city have already pocketed more than $200 million in fees. They started out seeking to have the lawsuits tossed out of court and leave Larkin and the others without a penny.
Meanwhile, various investigations have placed liability squarely on the government for failing to protect workers and residents. Both the Bush administration's EPA and local officials have been documented as neglecting or covering up the toxic threats looming over Downtown Manhattan. (The lawsuits would have examined, for instance, whether agencies failed to provide workers with adequate respiratory gear.)
Since then, researchers have inked exposures to 9⁄11 dust, chock full of contaminants like lead, pulverized glass and asbestos, to shocking rates of respiratory disease and other illnesses. The public health nightmare has drawn support from community and labor groups, federal lawmakers and even filmmaker Michael Moore.
With the political dust still unsettled at Ground Zero, the main question remains whether the settlement would be enough. Many are looking beyond the courtroom to Washington for relief, pinning hopes on a health bill that just moved forward in the House. The James Zadroga 9⁄11 Health & Compensation Act (H.R. 847), introduced by Rep. Carolyn Maloney of New York, would cover treatment as well as ongoing research, and it would reopen the September 11 Victim Compensation Fund for workers who missed the initial deadline for filing a claim.
In a statement on the settlement deal, Joel Shufro, executive director of the advocacy group New York Committee for Occupational Safety and Health warned:
The populations that have suffered adverse health impact from WTC-derived exposures are much broader than those covered by the proposed court settlement. For this reason, it's essential that the pending federal James Zadroga 9⁄11 Health and Compensation Act be passed in order to ensure long term access to medical care for those with persistent or late-emerging medical conditions, which the city's proposed settlement does not.
It may be years before we grasp how deeply 9⁄11 has affected public health. The city's World Trade Center Health Registry has been tracking the symptoms among local residents and first responders for years and has revealed persistent trends of respiratory and mental health problems.
This week, the World Trade Center health program at Mount Sinai School of Medicine presented a study showing that, in addition to lung problems, heart ailments are now plaguing many 9⁄11 workers. The researchers stressed the need for more monitoring and noted the public imperative to protect all first responders from occupational health and safety risks.

John Feal, a former demolition supervisor who has suffered debilitating respiratory illness since laboring at Ground Zero, told ITT that even if the proposed settlement falls short of workers' needs, the success of their advocacy will be measured in their unity as survivors:
While we all share the same common bond, which is being directly affected with injuries and illnesses from our heroic work at Ground Zero… we are also very different in our own economic and financial burdens. The bill [and] the settlement should not pit responders against each other, nor affect each others' success in helping yesterdays heroes.
Guaranteed, comprehensive healthcare may be the only fair compensation for sick Ground Zero workers. Yet they face the same political barbs as countless workers across the country who have been thrown into health hazards on the job with little protection, from Manhattan to Libby to Sago.
Feal and his colleagues performed exceptional service at Ground Zero, but even extraordinary risks taken on by extraordinary workers aren't enough to transcend a cruel status quo.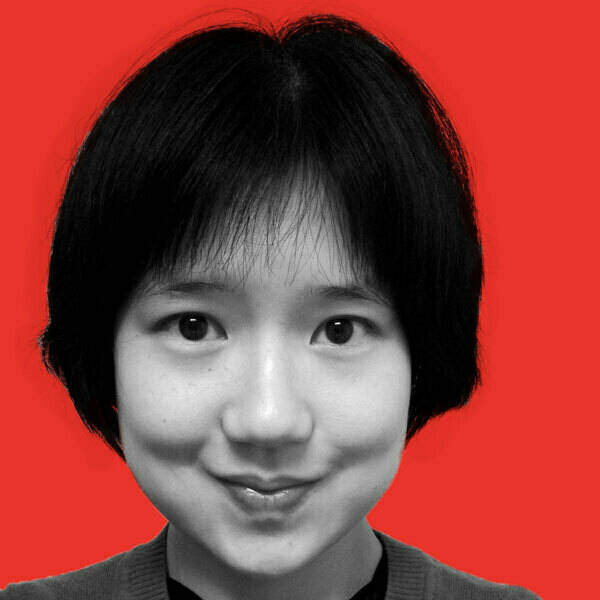 Michelle Chen is a contributing writer at In These Times and The Nation, a contributing editor at Dissent and a co-producer of the ​"Belabored" podcast. She studies history at the CUNY Graduate Center. She tweets at @meeshellchen.