No, Silicon Valley Billionaires Are Not Racial Justice Warriors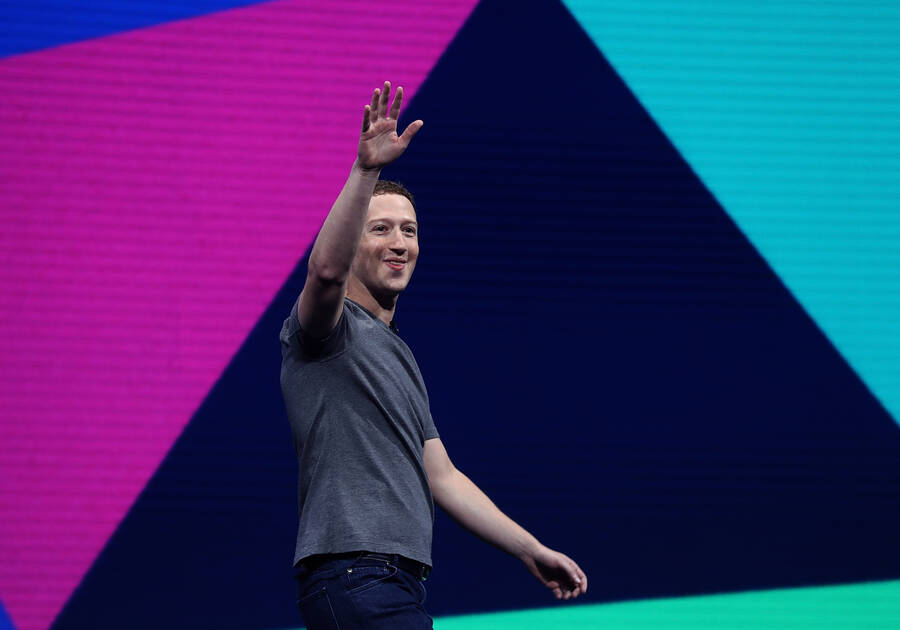 Fol­low­ing a wave of white suprema­cist rage from Sil­i­con Val­ley to Vir­ginia, the rela­tion­ship between the tech­nol­o­gy indus­try and racism has sud­den­ly come under a rare lev­el of scrutiny.
In ear­ly August, Google devel­op­er James Damore released a man­i­festo reproach­ing work­place diver­si­ty ini­tia­tives, titled ​"Google's Ide­o­log­i­cal Echo Cham­ber." The incen­di­ary doc­u­ment gar­nered exten­sive press cov­er­age, with some lib­er­al cir­cles even look­ing into orga­niz­ing demon­stra­tions to con­demn ide­olo­gies like Damore's. In response to pub­lic indig­na­tion, Google CEO Sun­dar Pichai con­demned the manifesto.
A week lat­er, a mur­der­ous neo-Nazi ral­ly in Char­lottesville, Va. gal­va­nized the coun­try into grap­pling with unbri­dled racism. In the after­math, Face­book, Twit­ter, YouTube and a num­ber of oth­er tech giants issued state­ments pur­port­ing to take a more strin­gent approach to cur­tail­ing hate speech.
While Pichai, Mark Zucker­berg and oth­er CEOs claim to be tak­ing steps to acknowl­edge the role their com­pa­nies play in foment­ing racist dia­logue, their lat­est attempts at good will are fee­ble and long over­due. Their mod­est reforms do not make a dent in the tech sector's qui­et, lais­sez-faire sub­ver­sion of anti-racism for its own gain.
Con­sid­er, for exam­ple, hous­ing. In 2006, a group of Chica­go lawyers sued Craigslist for pub­lish­ing dis­crim­i­na­to­ry clas­si­fied ads, con­tend­ing the web­site vio­lat­ed the Fair Hous­ing Act (FHA), which pro­hibits hous­ing dis­crim­i­na­tion based on race, reli­gion, gen­der and oth­er cri­te­ria. (Ads the group cit­ed includ­ed such restric­tions as ​"NO MINORI­TIES" and ​"Require­ments: Clean God­ly Chris­t­ian Male.") Con­comi­tant­ly, Room​mates​.com incurred sim­i­lar lit­i­ga­tion from the Fair Hous­ing Coun­cil of San Fer­nan­do Valley.
While the Ninth Cir­cuit Court of Appeals man­dat­ed Room​mates​.com com­ply with the FHA, the Sev­enth Cir­cuit Court of Appeals ruled in favor of Craigslist. In the lat­ter case, the court cit­ed the 1996 Com­mu­ni­ca­tions Decen­cy Act (CDA), which would absolve an online ser­vice provider of lia­bil­i­ty for con­tent pro­vid­ed by a third par­ty — e.g., a user post­ing an ad. Despite their vary­ing out­comes, both cas­es illus­trate tech com­pa­nies' efforts to under­mine pro­tec­tions against discrimination.
The prob­lem per­sist­ed well into the next decade. In 2015, Nextdoor, a pri­vate social-net­work app for neigh­bor­hood updates, began to draw com­plaints for stim­u­lat­ing racial pro­fil­ing. The incit­ing event: An Oak­land neigh­bor­hood report­ed ​"sketchy" men, includ­ing an ​"African Amer­i­can guy," who were guilty of ​"lin­ger­ing." One neigh­bor sug­gest­ed call­ing the police. A woman named Mered­ith Ahlberg rec­og­nized them — she'd invit­ed them to her house for a par­ty and giv­en them the wrong address. ​"Since sign­ing up for the app in 2012, Ahlberg has repeat­ed­ly seen black peo­ple in the neigh­bor­hood described as ​'sus­pi­cious' char­ac­ters," writer Pen­darvis Har­shaw not­ed. Har­shaw also found a litany of oth­er offens­es: judg­ment levied upon black moth­ers' par­ent­ing, a white-only meet­ing to dis­cuss racial pro­fil­ing and oth­er prod­ucts of racial­ized para­noia. While the com­pa­ny has sought to rec­ti­fy these ills, the prob­lem per­sists.
Airbnb gen­er­at­ed an espe­cial­ly high-pro­file case — suc­cinct­ly cap­tured in the 2016 hash­tag #Airbnb­While­Black. In the years pri­or, a num­ber of black users had report­ed dis­crim­i­na­tion when using the ser­vice. After a neigh­bor alleged they were thieves, two black guests in Atlanta were forced to explain to police with guns drawn that they'd been approved to stay at their rental. Anoth­er black user sued the com­pa­ny after his book­ing request was reject­ed until he posed as a white man. A study by Har­vard Busi­ness School researchers found that appli­ca­tions from guests with ​"dis­tinc­tive­ly African-Amer­i­can" names were 16 per­cent less like­ly to be accept­ed rel­a­tive to iden­ti­cal guests with ​"dis­tinc­tive­ly white names."
Though Airbnb has claimed inter­est in tack­ling the prob­lem, the prob­lem con­tin­ues. Ear­li­er this year, an Asian-Amer­i­can user was express­ly denied a book­ing at the last minute, strict­ly on the basis of her race.
As Nextdoor and Airbnb have facil­i­tat­ed racial dis­crim­i­na­tion, so has Face­book. Before it entered the fore of the online-hate-speech dis­course, the social net­work had allowed adver­tis­ers to exclude users by race. Com­pa­nies could explic­it­ly select cer­tain races to tar­get — African Amer­i­can, Asian Amer­i­can, and ​"His­pan­ic" were among the cat­e­gories — even if they pub­lished ads for hous­ing or employ­ment. This is a man­i­fest vio­la­tion of the FHA and of the Civ­il Rights Act of 1964, which inter­dicts racial employ­ment discrimination.
In response to pub­lic out­cry, Face­book has since added anti-dis­crim­i­na­tion claus­es to its adver­tis­ing poli­cies and claims to be work­ing on arti­fi­cial intel­li­gence for screen ads. This, of course, doesn't change the fact that Face­book con­scious­ly designed a form of racial dis­crim­i­na­tion to encour­age cus­tomized adver­tis­ing, using cod­ed lan­guage — ​"Eth­nic Affin­i­ty" rather than ​"race" — and such euphemisms as ​"mul­ti­cul­tur­al mar­ket­ing" to make that inequity more palatable.
What's more, Facebook's cen­sors have dis­pro­por­tion­ate­ly favored white men. Accord­ing to a ProP­ub­li­ca report from last June, an exhor­ta­tion from Louisiana Con­gress­man Clay Hig­gins to ​"hunt" and kill ​"rad­i­cal­ized" Mus­lims went untouched. Face­book also chose not to des­ig­nate such groups as ​"Alt-Reich Nation" — a group whose mem­ber was recent­ly charged with the mur­der of a black col­lege stu­dent — as hate orga­ni­za­tions. Mean­while, users of col­or who've mere­ly called atten­tion to white racism have been penal­ized. With­out expla­na­tion, Face­book removed one black user's post ask­ing why ​"it's not a crime when white free­lance vig­i­lantes and agents of ​'the state' are ser­i­al killers of unarmed black peo­ple, but when black peo­ple kill each oth­er then we are ​'ani­mals' or ​'crim­i­nals,'" dis­abling her account for three days. Anoth­er post from Black Lives Mat­ter activist DiDi Del­ga­do stat­ing ​"all white peo­ple are racist" was delet­ed, pro­vok­ing Delgado's essay ​"Mark Zucker­berg Hates Black Peo­ple."
It shouldn't come as a sur­prise that these infringe­ments are inex­tri­ca­bly linked to the eco­nom­ic inter­ests of tech com­pa­nies. Tech­no-cap­i­tal­ists, angling to appease investors and amass wealth, are noth­ing if not noto­ri­ous for their lib­er­tar­i­an antipa­thy to reg­u­la­tion — a force they view as the ene­my of finan­cial pro­lif­er­a­tion. To enter­pris­ing tech­nocrats, the scale of their com­pa­ny is of utmost impor­tance, rel­e­gat­ing legal com­pli­ance — much less, racial jus­tice — to a posi­tion far low­er. A start­up founder doesn't seek funds for an equi­table, pro­gres­sive endeav­or; he or she does so to turn a prof­it. For the would-be Sil­i­con Val­ley tycoon, legal­i­ty is the truest tar­get of ​"dis­rup­tion," and hous­ing and employ­ment dis­crim­i­na­tion stric­tures are no exception.
In an espe­cial­ly rev­e­la­to­ry turn of events, the New York Times report­ed ear­li­er this year that tech titans have begun to shift their polit­i­cal dona­tions to the round­ly anti-reg­u­la­to­ry Repub­li­can Par­ty, view­ing it as a stronger ally ​"on issues includ­ing pri­va­cy, tax­a­tion, automa­tion, and antitrust."
Such con­ser­vatism extends beyond a com­pul­sion to expand. Though it seeks to befog this fact with pro­gres­sive bro­mides, Sil­i­con Val­ley bears a pro­found con­nec­tion to white suprema­cy. In 2016, 4Chan, for­mer Bre­it­bart ​"tech edi­tor" Milo Yiannopou­los, and Sil­i­con Val­ley supervil­lain Peter Thiel mod­eled the arche­type of a techie Trump sup­port­er. Months lat­er, Moth­er Jones report­ed on the preva­lence of alt-right sen­ti­ment with­in engi­neer­ing enclaves. The inves­ti­ga­tion fore­cast the emer­gence of Damore's dia­tribe: A soft­ware engi­neer insist­ed that many of the men in his field ​"secret­ly iden­ti­fy with the alt-right, which he attrib­uted to a back­lash against the ​'cor­po­rate fem­i­nist and diver­si­ty agen­da' of tech com­pa­nies." Last year, a post on the start­up incu­ba­tor Y Combinator's Hack­er News forum led a user to inquire, ​"Why is diver­si­ty good?…Why would immi­gra­tion, espe­cial­ly uncon­trol­lable immi­gra­tion, be ben­e­fi­cial? What if some cul­tures are better?…Why is racism against whites and sex­ism against men acceptable?"
If there's a les­son to be learned here, it's that, as writ­ers like Jessie Daniels and Kate Knibbs have observed, racism in Sil­i­con Val­ley isn't a bug; it's a fea­ture. When the tech indus­try isn't prof­it­ing from flout­ing anti-racist leg­is­la­tion, it's out­right exco­ri­at­ing peo­ple of col­or, and it only ren­ders mea cul­pas when it's caught. Its trans­gres­sions must serve as a reminder that its prod­ucts aren't ide­o­log­i­cal­ly neu­tral, and when they're placed in the hands of pre­dom­i­nant­ly white cap­i­tal­ists, dan­ger lies ahead. Soft, incre­men­tal solu­tions like more com­pre­hen­sive algo­rithms and codes of con­duct won't come close to right­ing these wrongs, espe­cial­ly if the Zucker­bergs and Thiels of the world remain at the helm.
At such an inflamed time in the Amer­i­can polit­i­cal land­scape, we can't accept the ver­bal and phys­i­cal racist vio­lence that Sil­i­con Val­ley has helped inflict upon us. It's about time we made that known.
Julianne Tveten
writes about tech­nol­o­gy, labor, and cul­ture, among oth­er top­ics. Her work has appeared in The Nation, Cap­i­tal
&
Main, KPFK Paci­fi­ca Radio, and elsewhere.