Silicon Valley's Techno-Capitalists Have a Low-Wage Worker Revolt on Their Hands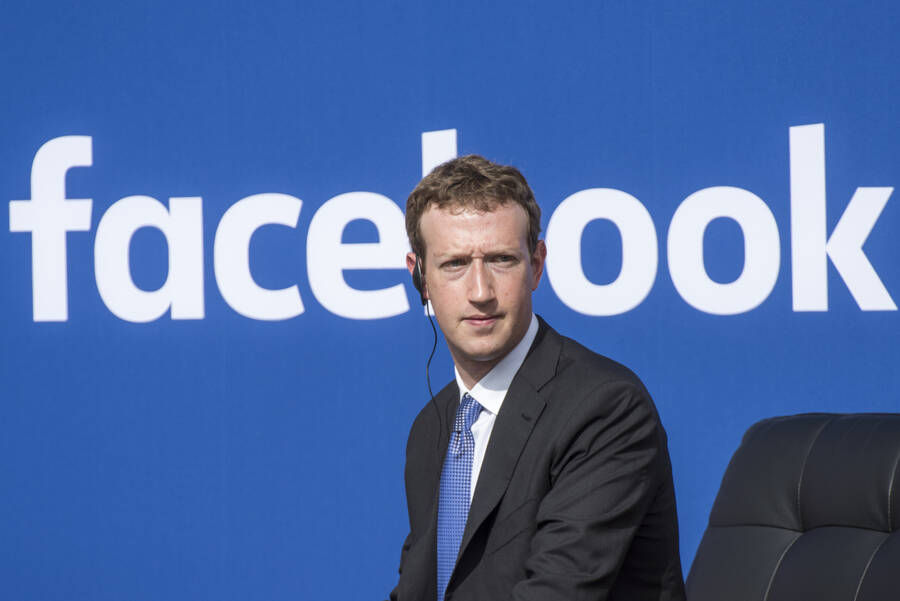 In one of the nation's most eco­nom­i­cal­ly dis­parate enclaves, the tide of orga­nized labor is ris­ing. Last month, more than 500 Face­book cafe­te­ria work­ers in Sil­i­con Val­ley vot­ed to union­ize in a move for high­er wages, fair hours and secure ben­e­fits. Days lat­er, Tes­la fac­to­ry work­ers demon­strat­ed sim­i­lar inten­tions, send­ing a list of demands to the elec­tric automaker's board — a prod­uct of recent talks with one of labor's most sto­ried forces, Unit­ed Auto­mo­bile, Aero­space and Agri­cul­tur­al Imple­ment Work­ers of Amer­i­ca (UAW).
Union­iza­tion is a momen­tous feat for any labor sec­tor, and in Sil­i­con Val­ley it's down­right Her­culean. California's hotbed of tech­no­log­i­cal pro­duc­tion is noto­ri­ous for its antipa­thy to labor rights — a stance that dates back decades. Couched in an ethos of ​"utopi­an" futur­ism, many of the tech industry's post­war prog­en­i­tors posi­tioned their enter­pris­es as avant-garde rejec­tions of the union-ori­ent­ed labor mod­els of the East Coast and Mid­west. They claimed their vision of a post-union future, free of the costs and con­straints of for­mal labor-rights struc­tures, would afford them the abil­i­ty to inno­vate at break­neck speed. In the ear­ly 1960s, Intel co-founder Robert Noyce famous­ly declared, ​"remain­ing non-union is essen­tial for sur­vival for most of our com­pa­nies. If we had the work rules that union­ized com­pa­nies have, we'd all go out of business."
In unions' stead, then, came a pro­pa­gan­dis­tic mes­sage of uni­ty between labor and man­age­ment — a par­a­digm that would breed such perks as high salaries and stock options. Yet the gam­bit of sup­plant­i­ng steady, con­trolled hours and col­lec­tive-bar­gain­ing rights with flush rewards hasn't applied to all work­ers in Sil­i­con Val­ley. While pro­gram­mers and mar­ket­ing asso­ciates receive robust pay, gourmet meals and on-site spas (and soon, com­pa­ny-pro­vid­ed hous­ing) in exchange for the absolute devo­tion of marathon work­days, low-wage labor­ers know no such luxuries.
Con­tract­ed ser­vice work­ers liv­ing in pre­car­i­ty abound in Sil­i­con Val­ley. Ware­house work­ers, jan­i­tors, secu­ri­ty guards and shut­tle bus dri­vers who serve the likes of Google, Apple and Intel aren't employed by these big-name firms. Rather, they're often recruit­ed as inde­pen­dent con­trac­tors through third-par­ty staffing agen­cies — a com­mon and increas­ing­ly trans­par­ent strat­a­gem for com­pa­nies look­ing to slash labor costs and skirt the oblig­a­tion to prof­fer work­er benefits.
For Facebook's cafe­te­ria work­ers, who the tech giant hires through a food-ser­vice con­trac­tor called Flag­ship Facil­i­ty Ser­vices, this cli­mate has begot a chief griev­ance: insuf­fi­cient pay. The Guardian has cit­ed hourly rates of $17.85 and $19.85, which exceed Facebook's required min­i­mum of $15. When con­sid­ered in a geo­graph­i­cal vac­u­um, these work­ers' wages may sound some­what rea­son­able. How­ev­er, amid the hyper-exor­bi­tance of the home of Uber and eBay, such wages are pal­try: Work­ers have found them­selves unable to pay for their employer's health­care plan, or worse, con­signed to liv­ing in garages. ​"Because of Face­book mov­ing in, every­thing is so expen­sive. I have to get pay­day loans some­times," a cafe­te­ria work­er told The Guardian.
Tesla's elec­tric-plant work­ers grap­ple with a sim­i­lar plight. Tes­la pays them as employ­ees, start­ing wages at the company's Fre­mont facil­i­ty at $18 an hour. This pay is ​"far below the nation­al aver­age for auto work­ers ($25.58) and even far­ther below the liv­ing wage in Alame­da coun­ty ($28.10)…and paths to pro­mo­tion are not clear — or nonex­is­tent," accord­ing to the UAW. In a Feb­ru­ary Medi­um post, fac­to­ry employ­ee Jose Moran not­ed that many work­ers log ​"well over 40 hours a week, includ­ing exces­sive manda­to­ry over­time" to meet Tesla's aggres­sive pro­duc­tion goals; indeed, CEO Elon Musk con­ced­ed, albeit vague­ly, that his employ­ees had been ​"hav­ing a hard time, work­ing long hours, and on hard jobs."
The prob­lems don't stop there. Firm­ly entrenched in tech-indus­try cul­ture, Tes­la abides by the Sil­i­con Val­ley axiom of pri­or­i­tiz­ing com­pa­ny growth — in tech argot, ​"scal­ing" — above vir­tu­al­ly all else. Because its prod­ucts are mate­r­i­al rather than dig­i­tal, this requires tremen­dous amounts of phys­i­cal labor. Fac­to­ry work­ers suf­fer the con­se­quences: Labor­ers have report­ed a num­ber of pre­ventable con­di­tions, rang­ing from exhaus­tion-induced faint­ing to her­ni­at­ed disks. Worse, many choose not to dis­close injuries to Tes­la, fear­ing that the com­pa­ny will place them in ​"light duty" jobs that may dec­i­mate their wages. (In one case, a work­er who dis­closed a back injury saw his hourly rate plum­met from $22 to $10.)
In light of these oppres­sive con­di­tions, Face­book and Tes­la work­ers' nascent blue-col­lar unions are dire­ly need­ed. It's heart­en­ing to con­sid­er that they don't stand alone. In 2015, a num­ber of con­tract­ed ser­vice work­ers won expand­ed pro­tec­tions: Apple's secu­ri­ty guards gained employ­ee sta­tus, while the local Team­sters union suc­cess­ful­ly orga­nized shut­tle dri­vers for Face­book, Apple, Yahoo and eBay. Ear­li­er this year, 3,000 pri­vate secu­ri­ty guards on tech ​"cam­pus­es" won union rep­re­sen­ta­tion. Mean­while, Sil­i­con Val­ley jan­i­tors have col­lec­tive­ly under­scored the need for blue-col­lar rep­re­sen­ta­tion in the tech indus­try for decades, and Uber and Lyft dri­vers con­tin­ue a har­row­ing, pro­tract­ed bat­tle to union­ize.
The cur­rent momen­tum of the labor mod­el Robert Noyce found so archa­ic and unpro­duc­tive — not least the UAW's for­ay into an indus­try that has long rebuked it — attests to the unten­abil­i­ty of blue-col­lar work­ing con­di­tions in con­tem­po­rary Sil­i­con Val­ley. As tech­no­cap­i­tal­ists auto­mate more cor­ners of the work­force and ped­dle the futur­ism of a dig­i­tal world — mar­gin­al­iz­ing the cooks, servers, jan­i­tors, assem­bly-line work­ers, and dri­vers they rely on dai­ly — the activism of union orga­niz­ers grows ever more imperative.
While union­iza­tion is a hefty vic­to­ry, the fight is far from over if Sil­i­con Valley's work­ing class is to enjoy com­fort­able and ful­fill­ing lives. Com­bat­ing the hos­til­i­ty of mon­eyed tech­nocrats to labor rights — which, as Uber and Lyft alone demon­strate, con­tin­ues to loom large — will entail socioe­co­nom­ic change on a much grander scale. The events of the last few months, we can hope, are only the beginning.
Julianne Tveten
writes about tech­nol­o­gy, labor, and cul­ture, among oth­er top­ics. Her work has appeared in The Nation, Cap­i­tal
&
Main, KPFK Paci­fi­ca Radio, and elsewhere.