Sisters In The Union Brotherhood: Still Struggling For Recognition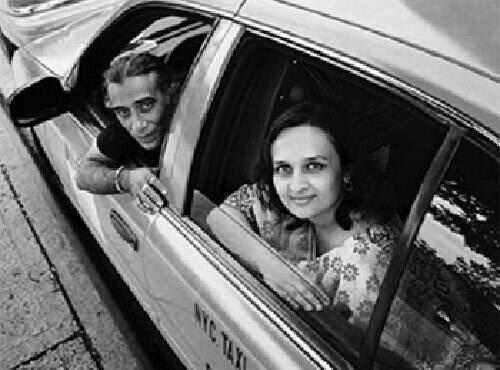 Women in top union lead­er­ship posi­tions gen­er­al­ly don't get much pub­lic­i­ty — in part because there aren't that many to pub­li­cize, except in a few unions with large white-col­lar mem­ber­ship. Randy Wein­garten in the Amer­i­can Fed­er­a­tion of Teach­ers (AFT) and Mary Kay Hen­ry of the Ser­vice Employ­ees Inter­na­tion­al Union (SEIU) do gar­ner media atten­tion based on the size and geo­graph­i­cal scope of their respec­tive orga­ni­za­tions, plus, in the case of Wein­garten, teach­ers being under fire everywhere.
The Cal­i­for­nia Nurs­es Asso­ci­a­tion (CNA) and oth­er for­mer inde­pen­dent unions that are now part of Nation­al Nurs­es Unit­ed (NNU) have many few­er mem­bers than SEIU or AFT. But, thanks to the excep­tion­al media savvy of CNA and strike activ­i­ty of orga­nized nurs­es, Rose Ann DeMoro, exec­u­tive direc­tor of CNA and archi­tect of the NNU, is often in the news.
Else­where, the glass ceil­ing for female trade union­ists (and accom­pa­ny­ing media invis­i­bil­i­ty) can be as for­mi­da­ble as ever. Merg­ers with a larg­er labor orga­ni­za­tion and/​or union elec­tion defeat have low­ered the polit­i­cal pro­file of female lead­ers of union­ized flight atten­dants and jour­nal­ists. Recent mag­a­zine pro­files have not­ed how it rare it is to find women like New York Taxi Work­ers Alliance founder Bhairavi Desai or Team­ster activist Sandy Pope ris­ing to promi­nence in the blue-col­lar worlds of cab dri­ving or trucking.
As Lizzi Wid­di­come reports in The New York­er, Desai ​"is an anom­aly in the male-dom­i­nat­ed taxi indus­try" in which ​"few­er than one per cent of dri­vers are women." In the Team­sters, women com­prise about 30% of the union's 1.3 mil­lion mem­bers, yet there is not a sin­gle one on the 26-mem­ber inter­na­tion­al union exec­u­tive board.
Through­out the U.S. and Cana­da, only 16 Team­ster local unions are head­ed by women. One of them is Pope, a long­time union reform activist from IBT Local 805 in Queens, who is chal­leng­ing James Hof­fa for the Team­ster pres­i­den­cy this year.
In a New York mag­a­zine pro­file last month, reporter Jen­nifer Gonner­man described what Pope's work­ing life was like dur­ing the late 1970s, after grad­u­at­ing from a truck dri­ving school in Cleveland:
[H]auling steel meant being on the road for up to three days at a time, drop­ping off loads in Bal­ti­more and Chica­go, then turn­ing around, pick­ing up
anoth­er load, and dri­ving back. It was a dirty, dan­ger­ous job for any­body, much less a 23-year-old woman with zero experience.

A few months lat­er, Pope got a Team­sters job trans­port­ing auto parts for Ford [where] she was vir­tu­al­ly the only woman on the road. When­ev­er she want­ed to show­er at a truck stop, a wait­ress would have to shoo away the men first. And, although most of her fel­low dri­vers accept­ed her, she says, ​"every once in a while I'd get a jerk on the CB radio who'd say, ​'She should be lying on her back — not dri­ving a truck.'
At the rank-and-file lev­el, women who haven't yet made it into the ranks of labor's full-time offi­cial­dom still face many of the same hur­dles that Pope
over­came when she grad­u­al­ly won accep­tance on the job and respect with­in the union three decades ago. As labor jour­nal­ist and union edi­tor Jane Latour notes:
many blue-col­lar are­nas remain con­test­ed ter­rain. Women still strug­gle to get train­ing, to get jobs, and to secure a harass­ment free work­place. The women work­ing in ​'non­tra­di­tion­al' skilled blue-col­lar occu­pa­tions, such as fire­fight­ing, law enforce­ment, main­te­nance, the mechan­i­cal trades, trans­porta­tion and con­struc­tion con­tin­ue to face daunt­ing obsta­cles. These obsta­cles in turn con­tribute to keep­ing their num­bers low and their lives difficult…..

[F]emales enter these jobs by one and two and only against great odds do they remain there."
Now avail­able in paper­back (rather than its orig­i­nal bud­get-bust­ing $100 a copy hard cov­er edi­tion), Latour's 2008 book, Sis­ters in the Broth­er­hoods, is an indis­pens­able account of efforts to open up blue-col­lar jobs to women. Orga­nized around a series of oral his­to­ries of female con­struc­tion, trans­porta­tion, and util­i­ty work­ers in New York City, Sis­ters traces both indi­vid­ual and col­lec­tive strug­gles against dis­crim­i­na­tion based on gen­der, which fol­lowed on the heels of lit­i­ga­tion and enforce­ment seek­ing racial inte­gra­tion of the build­ing trades.
It also draws on the author's per­son­al expe­ri­ence as a fac­to­ry work­er and, lat­er, Unit­ed Par­cel Ser­vice pack­age sorter:
As mem­bers of the Team­sters, some of us attend­ed month­ly union meet­ings and sat together….[T]he men con­duct­ing the meet­ings for Local 177 nev­er got past address­ing every­one as ​'broth­ers.' We nev­er heard the word ​'sis­ters." It seemed strange. Short­ly after start­ed hav­ing con­ver­sa­tions , we decid­ed that women had to organize.
The hero­ines of Latour's sto­ry num­ber more than two dozen in all. They are main­ly diver­si­ty pio­neers from the 1970s and 80s, who some­times had to over­come their own inter-racial ten­sions while ​"mak­ing his­to­ry sim­ply by going to work every day."
Latour's nar­ra­tive lends much sup­port to the rec­om­men­da­tions of the Insti­tute for Women's Pol­i­cy Research (IWPR) in a report by Amy Caiaz­za titled ​"I Knew I Could Do This Work: Sev­en Strate­gies That Pro­mote Women's Activism and Lead­er­ship in Unions." The IWP found that women in both white col­lar and blue col­lar unions still ​"expe­ri­ence a wide range of obsta­cles to their union-based activism, includ­ing lack of vis­i­bil­i­ty in the lead­er­ship; fear of ret­ri­bu­tion as a result of union activism; dis­com­fort with con­flict and pub­lic roles; the time demands of union work; bias with­in unions; and lack of aware­ness of what unions do."
Caiazza's study called for more for­mal men­tor­ing of female union activists, devel­op­ment of new lead­er­ship among them, and expand­ed ​"oppor­tu­ni­ties for women to strate­gize togeth­er" in ​"women-spe­cif­ic train­ing pro­grams, con­fer­ences, com­mit­tees and net­works at the local, region­al and nation­al levels."
The union mem­bers in Sis­ters didn't wait for their respec­tive labor bureau­cra­cies to pro­vide such vehi­cles for mutu­al aid and sup­port. As Latour did her­self in Local 177, they cre­at­ed their own self-help and advo­ca­cy groups — like Non-Tra­di­tion­al Employ­ment for Women, Unit­ed Tradeswomen, Women Elec­tri­cians, Unit­ed Women Fire­fight­ers and others.
While the union-fund­ed Coali­tion of Labor Union Women (CLUW) attract­ed far more media atten­tion, these local groups had the virtue of greater inde­pen­dence from union struc­tures. They pro­vid­ed ​"a space for women to meet and talk," to share infor­ma­tion about ​"sex­u­al harass­ment, safe­ty and health, affir­ma­tive action and job opportunities."
When nec­es­sary, these cau­cus­es also became a vehi­cle for direct action like Unit­ed Tradeswomen's pick­et­ing of the Jav­its Con­ven­tion Cen­ter to protest exclu­sion­ary hir­ing there. The ​"orga­niz­ing for equal­i­ty" that Sis­ters describes
so vivid­ly was bot­tom up and work­er-dri­ven — the mod­el still need­ed today to achieve real change in unions, regard­less of their gen­der composition.
Steve Ear­ly worked as a nation­al staffer of the Com­mu­ni­ca­tions Work­ers of Amer­i­ca for 27 years. He is the author, most recent­ly, of The Civ­il Wars in U.S. Labor (Hay­mar­ket Books).
Steve Ear­ly worked for 27 years as an orga­niz­er and inter­na­tion­al rep­re­sen­ta­tive for the Com­mu­ni­ca­tions Work­ers of Amer­i­ca. He is the author of sev­er­al books, includ­ing Refin­ery Town: Big Oil, Big Mon­ey, and the Remak­ing of an Amer­i­can City (Bea­con Press).