'The Sensata Six': Protesters Arrested Seeking Fair Severance for Outsourced Bain Workers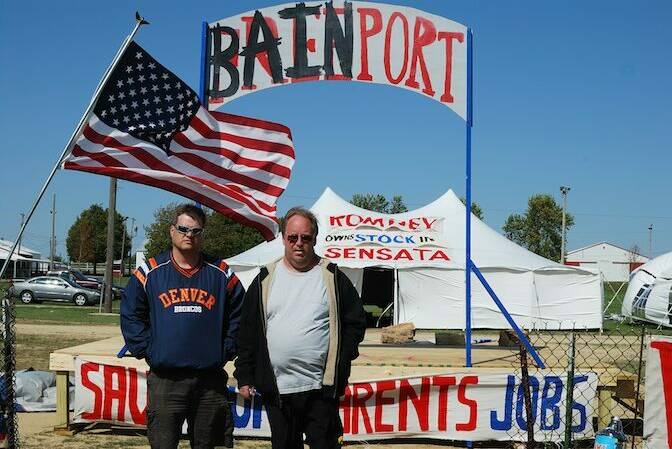 Six citizens of the small, northwest Illinois town of Freeport submitted to arrest Wednesday morning in an act of neighborly solidarity. They were protesting the socially ruinous policies of Bain Capital, the company co-founded and led for many years by Mitt Romney – who remains a major owner and who developed the corporate strategy.
The six arrestees, ages 18 to mid-80s, wanted to deliver a petition requesting a fair severance package – equal to one year's pay – for their 170 neighbors who now work in the Sensata auto parts plant but will soon be unemployed.
The company – controlled by Bain, which holds a majority stake – plans to shut down and transfer the work to China. If those plans do not change, workers will lose their jobs by December at the latest, with the first termination of a group of ​"permanent" workers this Friday.
After the plant manager refused to admit the community supporters, they sat down in front of the main door until police arrested them. Meanwhile, at the Massachusetts headquarters of Sensata, a group of five Freeport workers succeeded in delivering a similar request to a Sensata vice-president.
Last week three other Freeport community members sat down and temporarily blocked trucks removing equipment from the factory until they, too, were arrested.
Largely ignored at first, the Sensata shutdown is gaining attention. A ​"Bain Bus" has carried Sensata workers into many states – especially Midwest electoral battlegrounds – to meet with current or former employees of Bain, a private equity fund that takes over primarily healthy businesses, ​"harvests" increased profits for Bain investors, and sometimes ships jobs overseas or leaves companies bankrupt.
The varied groups of Bain employees then talk to the public about their experiences with the firm. A growing stream of supporters have also trekked to the Sensata workers' tent encampment near the factory – dubbed Bainport – to express support, including Sen. Dick Durbin (D‑Ill.). A few days earlier a delegation of French workers from Samsonite, another Bain takeover that faced a similar closure crisis, made a visit. The French workers Occupied their plant for five months and are continuing to fight Bain in court.
More journalists are visiting, including a CNN team on Wednesday and journalist celebrity figures Ed Schultz (of MSNBC's ​"The Ed Show") and Rev. Al Sharpton, who are scheduled for Friday and Saturday.
When Honeywell owned the plant, it guaranteed the (non-unionized) workers severance pay of one week for every year worked, plus an extra 13 weeks for anyone who had worked more than 20 years. Shortly before Sensata took over, Honeywell changed the severance to a week for every year, but capped it at 26 years. Many Freeport workers have put 30 or 40 years, some even more. Weakening the severance package presumably was part of the negotiations for the purchase by Sensata, which almost immediately announced it would close the plant and move the work to China while asking existing workers to train their replacements.
The plant is still quite profitable, but Bain appears to believe lower wages in China will boost profits even higher and tap into a growing automobile manufacturing industry in China. As it eliminates relatively well-paid manufacturing jobs, Bain contributes to the growth of service jobs in subsidiaries such as Staples, Outback Steakhouse and Dunkin' Donuts – impossible to offshore, but low-wage.
​"Not saying anything about this process is something like saying it's okay," says Bonnie Borman, 52, who has worked 23 years in the factory. She says most workers sympathize with the smaller core of protesters, but fear losing their severance – a fear that also accounts for why only community supporters, not workers, have engaged in civil disobedience.
​"I worked hard all my life and intended to work unti I could retire," she says. ​"It was all taken from us not because we weren't making money but so a few people could make a lot more money. We can't continue to run the country like this."
A political independent most of the time, Borman now says ​"it's hard for me to fathom the thought that Mitt Romney could be president. I don't think he has any idea of what it's like to be a middle-class person. I don't know if you can make the best decisions if you don't know what it's like to have to choose between a gallon of gas and a loaf of bread." But even though she supports Obama, she feels his campaign has not hit hard enough on job creation or made enough of an issue about destruction of jobs at Sensata and similar workplaces.
Both before and after the elections, however, the Freeport workers' fight will go on, possibly continuing or escalating actions like those today. ​"I'm assuming," Borman says, ​"there will still be more before we're done."
Before you go
Reader donations, many as small as just $5, are what fund the work of writers like this—and keep our content free and accessible to everyone. But when donations slow down, it puts our future reporting at risk. To get back on track, we're aiming to add 400 contributions from readers by the end of the month.

It only takes a minute to donate. Will you chip in before the deadline?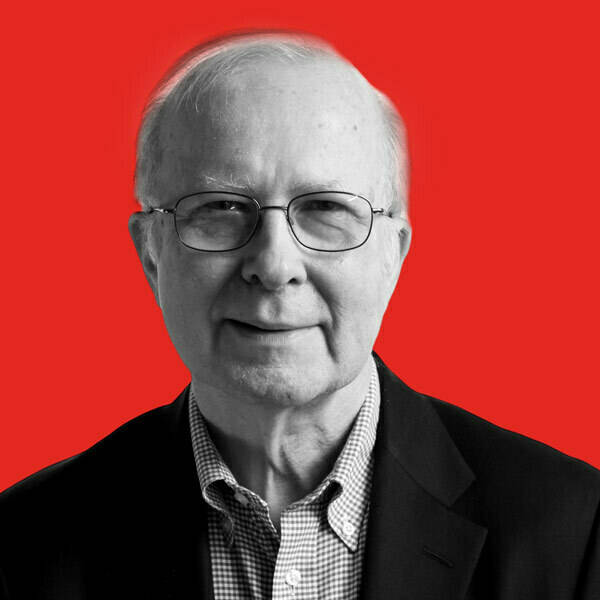 David Moberg, a senior editor of In These Times, has been on the staff of the magazine since it began publishing in 1976. Before joining In These Times, he completed his work for a Ph.D. in anthropology at the University of Chicago and worked for Newsweek. He has received fellowships from the John D. and Catherine T. MacArthur Foundation and the Nation Institute for research on the new global economy.
Deadline: Thursday
Reader donations, many as small as just $5, have kept In These Times publishing for 45 years. But when donations slow down, it puts our future reporting at risk. To get back on track, we're aiming to add 400 contributions from readers by the end of the month. Will you be one of them?