Social Democracy in the South
Bernie Sanders talks about economic justice—and the possibility of a presidential run—on a three-day road trip.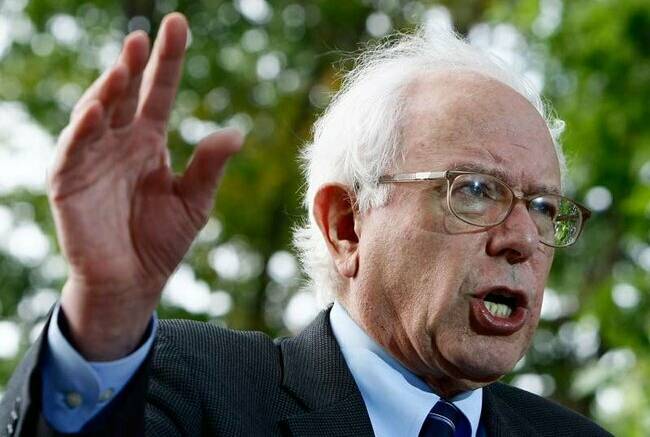 It's ear­ly on Fri­day morn­ing and the union hall is packed with peo­ple wait­ing to see Bernie Sanders. Most­ly gray-haired retirees fill the first few rows while union­ists, col­lege stu­dents and activists, includ­ing some vet­er­ans of the Occu­py move­ment, are scat­tered toward the back of the mod­est­ly-sized room. They're here for a town hall meet­ing that's been billed ​"The Fight for Eco­nom­ic Justice."
By all accounts, the audiences were friendly—progressive, multiracial, and already supportive of Sanders' agenda.
When the Ver­mont Sen­a­tor arrives a bit lat­er than adver­tised, the crowd at Com­mu­ni­ca­tions Work­ers of Amer­i­ca Local 3204's head­quar­ters in Atlanta greets the 72-year old inde­pen­dent with a rau­cous stand­ing ova­tion. Sanders may be a thou­sand miles away from his New Eng­land con­stituen­cy, but here he's the ​"People's Sen­a­tor," as a cou­ple of folks declare dur­ing the ques­tion and answer por­tion of the meeting.
Colum­bia, S.C., Birm­ing­ham and Atlanta may seem like odd loca­tions for a self-iden­ti­fied social­ist sen­a­tor from Ver­mont who speaks in a native Brook­lyn accent to hold town hall meet­ings. But Sanders is con­vinced that an unapolo­get­i­cal­ly social-demo­c­ra­t­ic polit­i­cal mes­sage — ground­ed in calls for eco­nom­ic jus­tice and a redis­trib­u­tive state — can res­onate any­where in the coun­try, even in those South­ern states respon­si­ble for elect­ing many of the Tea Par­ty rep­re­sen­ta­tives in Con­gress.
So on Thurs­day morn­ing, a day after vot­ing to raise the debt ceil­ing and end the gov­ern­ment shut­down, Sanders head­ed down to Mis­sis­sip­pi to kick off a South­ern road trip that he'd been plan­ning since ear­ly this sum­mer. The Sen­a­tor spoke at three town hall meet­ings orga­nized by trade unions and pro­gres­sive groups, with the recent­ly formed polit­i­cal action com­mit­tee South For­ward help­ing pub­li­cize the events. He was also sched­uled to speak at a town hall in Jack­son on Wednes­day night, but that evening's cri­sis-avert­ing vote in the Sen­ate forced Sanders to stay in Wash­ing­ton and appear via Google Chat.
Dur­ing the three-day jaunt, which also includ­ed stops at a high school, a cou­ple of com­mu­ni­ty health cen­ters and two small fundrais­ers for pro­gres­sive groups, Sanders cov­ered his own expens­es and didn't raise any mon­ey for him­self — rare for a sit­ting Unit­ed States Sen­a­tor hit­ting the road out­side of his home state. Instead, the main pur­pose of the trip was to forge con­nec­tions with audi­ences and like-mind­ed polit­i­cal can­di­dates in a part of the coun­try that's often writ­ten off by main­stream liberals.
What's the Mat­ter with Alabama?
​"I real­ly strong­ly dis­agree with this con­cept that there's a blue state and red state Amer­i­ca," Sanders tells me in the park­ing lot out­side a com­mu­ni­ty health clin­ic in Atlanta. ​"I believe that in every state in the coun­try the vast major­i­ty of the peo­ple are work­ing peo­ple. These are peo­ple who are strug­gling to keep their heads above water eco­nom­i­cal­ly, these are peo­ple who want Social Secu­ri­ty defend­ed, they want to raise the min­i­mum wage, they want changes in our trade pol­i­cy. And to basi­cal­ly con­cede sig­nif­i­cant parts of Amer­i­ca, includ­ing the South, to the right-wing is to me not only stu­pid pol­i­tics, but even worse than that — you just do not turn your backs on mil­lions and mil­lions of work­ing people."
Of course, the kind of deep pro­gres­sive polit­i­cal recon­fig­u­ra­tion that Sanders is talk­ing about won't hap­pen overnight. Of the four states that Sanders vis­it­ed, all have Repub­li­can gov­er­nors and GOP majori­ties in both leg­isla­tive cham­bers and none has vot­ed for the Demo­c­ra­t­ic pres­i­den­tial can­di­date since 1992. But the trip under­lined the Senator's will­ing­ness to do his small part in help­ing to build a pro­gres­sive alter­na­tive in the South.
Sanders tells me the trip's pur­pose is, in part, to iden­ti­fy poten­tial can­di­dates who could ben­e­fit from a small influx of cash next elec­tion cycle — ​"whether it's inde­pen­dents, whether it's third-par­ty peo­ple or pro­gres­sive Democrats…folks who have the courage to stand up to big mon­ey inter­ests and rep­re­sent work­ing fam­i­lies." The Senator's polit­i­cal action com­mit­tee, Pro­gres­sive Vot­ers of Amer­i­ca, has raised about $300,000 over the last three elec­tion cycles for left-lean­ing Democ­rats in Con­gress. So far, the over­whelm­ing­ly major­i­ty of those can­di­dates have been at the fed­er­al lev­el, but Sanders is open to find­ing state-lev­el can­di­dates wor­thy of finan­cial back­ing. After trounc­ing his 2012 Repub­li­can chal­lenger 71 per­cent to 25 per­cent, it seems an oppor­tune time for Sanders to lend his grow­ing nation­al clout to fel­low eco­nom­ic populists.
By all accounts, the audi­ences were friend­ly — pro­gres­sive, mul­tira­cial, and already sup­port­ive of Sanders' agen­da. They includ­ed peo­ple like Anto­nia Shields, pres­i­dent of the Nation­al Asso­ci­a­tion of Let­ter Car­ri­ers' Local 530 in Birm­ing­ham, who appre­ci­ate the Senator's efforts to pre­vent cuts to the Postal Ser­vice. And Claire Stan­ton, a library assis­tant at the Birm­ing­ham Pub­lic Library who ​"tend[s] to think that a lot of the Demo­c­ra­t­ic Sen­a­tors are too cen­trist." And Wal­ter Simons, a part-time con­struc­tion work­er and artist in Birm­ing­ham who says he's a social­ist and came out because ​"there's not a lot of social­ists who get elected."
But Sanders ulti­mate­ly has his eyes set on win­ning over a decid­ed­ly less sup­port­ive sec­tor of the pop­u­la­tion that has increas­ing­ly turned to Repub­li­cans in recent elec­tions: the white work­ing-class. In each of the four states that Sanders vis­it­ed — Mis­sis­sip­pi, Alaba­ma, Geor­gia and South Car­oli­na — Pres­i­dent Oba­ma received less than 20 per­cent of the white vote in 2012.
​"All over this coun­try, but maybe most notice­ably right here in the South, you have white work­ing class peo­ple vot­ing against their own best inter­ests," he told the crowd at the CWA hall in Atlanta. ​"This coun­try is fac­ing some enor­mous prob­lems, and we can't address those prob­lems for work­ing peo­ple if the South keeps send­ing us mem­bers of the House and Sen­ate who are con­tin­u­al­ly vot­ing against the inter­ests of a vast major­i­ty of the Amer­i­can people."
In his speech­es, Sanders charged con­ser­v­a­tives with using social issues like gay mar­riage, abor­tion and gun rights to dis­tract vot­ers from the eco­nom­ic trends dev­as­tat­ing the vast major­i­ty of peo­ple — grow­ing inequal­i­ty and pover­ty, wage sup­pres­sion, threats to social insur­ance pro­grams, cor­po­rate-friend­ly trade deals, the grow­ing costs of high­er edu­ca­tion, and inad­e­quate and expen­sive health care cov­er­age (Sanders sup­ports the Afford­able Care Act, but remains an advo­cate for uni­ver­sal sin­gle-pay­er health care).
​"What you don't want to do, because you dis­agree on one issue, is to vote for some­body who's work­ing against you on 10 dif­fer­ent issues," Sanders told the crowd gath­ered in an audi­to­ri­um at the Uni­ver­si­ty of Alaba­ma at Birm­ing­ham to loud applause. ​"Where we have got to come togeth­er is to not allow race to divide us, not allow gen­der to divide us, not allow any of these oth­er issues to divide us."
While he reserved his harsh­est crit­i­cisms for Repub­li­cans, a par­ty of ​"extrem­ists," Sanders didn't apol­o­gize for the Democ­rats. In his read­ing, the Democ­rats have become more and more reliant on cor­po­rate mon­ey and cor­re­spond­ing­ly have pri­or­i­tized social issues at the expense of a pro­gres­sive eco­nom­ic agen­da. It's not that Sanders dis­agrees with most Democ­rats on social issues — he's been pro-choice for the entire­ty of his more than 30-year polit­i­cal career and proud­ly points out that Ver­mont was the first state in the nation to allow civ­il unions for same-sex couples.
But he argued that the right­ward drift of the par­ty on mat­ters of income and wealth dis­tri­b­u­tion along with its declin­ing defense of social wel­fare pro­grams has left work­ing class vot­ers deeply dis­il­lu­sioned and with nowhere to go.
​"By and large, it would be hard to say that most Amer­i­cans believe the Demo­c­ra­t­ic Par­ty is the par­ty of work­ing Amer­i­cans," Sanders told the crowd in Birm­ing­ham. ​"Both polit­i­cal par­ties are heav­i­ly influ­enced by big mon­ey and I think that peo­ple are in trou­ble and they don't see any­body speak­ing up for them and the answer is they don't vote or they vote on some tan­gen­tial issues."
But if can­di­dates for office can put an egal­i­tar­i­an eco­nom­ic agen­da front and cen­ter, Sanders is con­vinced they have a future in the South. They just might also get his bless­ing and some finan­cial assistance.
Pres­i­den­tial ambi­tions or lefty pipe dream?
One couldn't help but notice the vague­ly pres­i­den­tial tinge of the whole affair — the wide-reach­ing stump speech­es deliv­ered in unfa­mil­iar ter­ri­to­ry cou­pled with the fact that Sanders was greet­ed with a rock star recep­tion that few oth­er sen­a­tors are capa­ble of gen­er­at­ing — let alone in the imme­di­ate after­math of a gov­ern­ment shut­down that left an already deeply unpop­u­lar Con­gress with its low­est approval rat­ings in the his­to­ry of polling.
I asked the Sen­a­tor if he was con­tem­plat­ing a pres­i­den­tial run in 2016. Some left-wing Democ­rats urged him to chal­lenge Oba­ma in the pri­ma­ry last elec­tion, and there's once again talk of him mount­ing a cam­paign — like last time, all of it spec­u­la­tive. He says he doesn't want to.
​"I sup­pose if you're run­ning for pres­i­dent, prob­a­bly going to Mis­sis­sip­pi and Alaba­ma is not the place most can­di­dates would go. You go to Iowa and New Hamp­shire or some­thing like that," Sanders says with a laugh. ​"But what I do think is there needs to be a pro­gres­sive voice in the pres­i­den­tial process. I hope very much there will be a voice com­ing up to do that."
But when pressed to say if he's com­plete­ly decid­ed against run­ning, he acknowl­edges he hasn't. ​"I haven't ruled it out."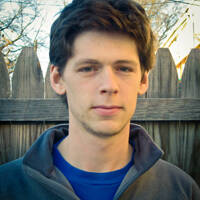 Cole Stan­gler
writes about labor and the envi­ron­ment. His report­ing has also appeared in The Nation, VICE, The New Repub­lic and Inter­na­tion­al Busi­ness Times. He lives in Paris, France. He can be reached at cole[at]inthesetimes.com. Fol­low him
@colestangler
.