Freedom Summer at 50
Amid commemorations, Southern activists aim to rekindle the voting rights movement.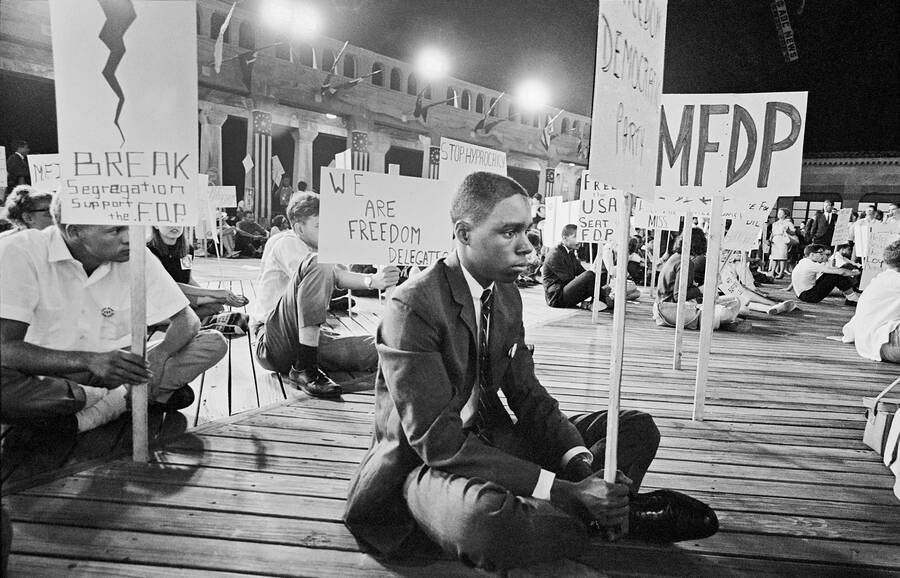 In June 1964, hun­dreds of most­ly white, North­ern col­lege stu­dents poured into Mis­sis­sip­pi to answer the call of civ­il rights groups for a ​"Free­dom Sum­mer." The plan was to sub­vert Jim Crow laws and the state's noto­ri­ous­ly racist cul­ture by reg­is­ter­ing tens of thou­sands of black Mis­sis­sip­pi­ans to vote. The move­ment helped pave the way for Con­gress to sign the land­mark Vot­ing Rights Act the fol­low­ing year.
Racial justice activists are well aware that the work of the civil rights movement remains unfinished, particularly in the South, where black unemployment and poverty are especially high and a wave of voter suppression laws has disproportionately blocked black people from voting.
​"That was a mag­ic moment in the his­to­ry of the civ­il rights move­ment, just based on the par­tic­i­pa­tion of these peo­ple … who decid­ed to give up their lives for the sum­mer and to risk their lives for the sum­mer to join the fight for equal jus­tice," says Julian Bond, a co-founder of the Stu­dent Non-Vio­lent Coor­di­nat­ing Com­mit­tee (SNCC), which helped orga­nize the orig­i­nal Free­dom Sum­mer. ​"We've not seen any­thing like that since."
This sum­mer is pep­pered with con­fer­ences to mark the 50-year anniver­sary, includ­ing a cer­e­mo­ny last week at Mia­mi Uni­ver­si­ty in Oxford, Ohio, the site of the orig­i­nal train­ing ses­sions for South­ern-bound activists in 1964.
But it's not all com­mem­o­ra­tion. Racial jus­tice activists are well aware that the work of the civ­il rights move­ment remains unfin­ished, par­tic­u­lar­ly in the South, where black unem­ploy­ment and pover­ty are espe­cial­ly high and a wave of vot­er sup­pres­sion laws has dis­pro­por­tion­ate­ly blocked black peo­ple from vot­ing, rolling back the rights secured under the 1965 Vot­ing Rights Act. So under the ban­ner of the Free­dom Sum­mer anniver­sary, activists in North Car­oli­na, the state chap­ter of the NAACP is recruit­ing 50 young orga­niz­ers for a ​"Moral Free­dom Sum­mer."
In marked con­trast to 1964, the activists will be local­ly based and large­ly non-white, says Lau­rel Ash­ton, field sec­re­tary for the North Car­oli­na NAACP. And their sights will go beyond Novem­ber, she says: ​"It's going to be issue-based long-term vot­er reg­is­tra­tion. The pur­pose of this is real­ly to build polit­i­cal pow­er and to build orga­ni­za­tion­al infra­struc­ture." As they sign up vot­ers across the state door-to-door, the activists aim to strength­en ties between pro­gres­sives and faith-based groups, orga­nized labor, LGBT groups, envi­ro­men­tal groups, immi­grant groups and young people.
Those ties have already begun to be forged by the ​"Moral Mon­day" move­ment, a series of week­ly ral­lies begun in last April to protest a slew of far-right leg­is­la­tion by the GOP-dom­i­nat­ed state gov­ern­ment, includ­ing arguably the most restric­tive vot­er sup­pres­sion law in the nation. Moral Mon­days paused for the win­ter and start­ed up again in May, in tan­dem with the Moral Free­dom Sum­mer. Orga­niz­ers held the last protest on Mon­day, and now plan to focus most of their efforts on vot­er registration.
Rev­erend Bar­ber, head of the state NAACP and spir­i­tu­al leader of the Moral Mon­day move­ment, says the vot­er reg­is­tra­tion effort will tap into pro­gres­sive fury in the state: ​"We're going to peo­ple and say­ing, we can't tell you who to vote for, but there is a crowd that says the best way to have a great North Car­oli­na is [to] deny pub­lic edu­ca­tion, deny health­care, deny [the] earned income tax cred­it, deny unem­ploy­ment ben­e­fits, deny vot­ing rights, deny women's rights, deny LGBT rights, and then on top of that, when you real­ly want to have a great soci­ety, give peo­ple more guns and cut tax­es on the wealthy."
​"We believe if we have young peo­ple out expos­ing that ide­ol­o­gy," Bar­ber con­tin­ues, ​"work­ing with com­mu­ni­ty-based orga­ni­za­tions, that that kind of vot­er edu­ca­tion will lead to vot­er reg­is­tra­tion, which will then lead to tremen­dous vot­er participation."
Moral Mon­days have already left a pro­gres­sive imprint on state pol­i­tics, Bar­ber says. Since the protests took off, approval rat­ings for Gov­er­nor Pat McCro­ry and the state leg­is­la­ture have fall­en steeply. And if activists have their way, a lot of McCrory's pals in the Gen­er­al Assem­bly will be gone come November.
The NAACP in Geor­gia, which has cham­pi­oned its own, albeit small­er move­ment, is call­ing for anoth­er sum­mer of Moral Mondays.
The Mis­sis­sip­pi NAACP and a group of civ­il rights move­ment vet­er­ans is host­ing a Free­dom Sum­mer 50th Con­fer­ence in Jack­son this week. Der­rick John­son, pres­i­dent of the state NAACP, says the event will look for­ward as well as back­ward, to help launch four new efforts: a bal­lot ini­tia­tive to bet­ter fund pub­lic edu­ca­tion, a push for vot­er rights, fund­ing com­mu­ni­ty health cen­ters, and defend­ing work­ers' rights.
The last is focused on the Unit­ed Auto­mo­bile Work­ers (UAW)-led orga­niz­ing dri­ve at Nissan's auto plant in sub­ur­ban Jack­son, where near­ly three-quar­ters of work­ers are black, accord­ing to the Michi­gan-based Cen­ter for Auto­mo­tive Research. Full-time work­ers make over $24 an hour—but Nis­san also relies heav­i­ly on tem­po­rary labor to make up its rough­ly 6,000-person work­force, employ­ing over 1,000 con­tract work­ers with start­ing pay at just $12 an hour. ​"South­ern politi­cians guar­an­tee these mul­ti-mil­lion-dol­lar com­pa­nies to come South, get cheap labor," says Dr. Isaac Jack­son, Pres­i­dent of the Gen­er­al Mis­sion­ary Bap­tist State Con­ven­tion of Mis­sis­sip­pi, and union sup­port­er. ​"It gives me flash­backs to the plan­ta­tion mentality."
On Fri­day, the Mis­sis­sip­pi Stu­dent Jus­tice Alliance, which is based at Touga­loo Col­lege, is lead­ing a pro-union march to the plant with Free­dom Sum­mer anniver­sary activists—an idea backed by Jackson's late may­or Chok­we Lumum­ba. The rad­i­cal activist and lawyer had called for build­ing a city-wide ​"sol­i­dar­i­ty econ­o­my."
The UAW has focused its efforts on orga­niz­ing for­eign-owned auto plants in the South — no easy task. But unlike Volk­swa­gen, which remained neu­tral through­out the UAW's orga­niz­ing dri­ve at the Chat­tanooga, Ten­nessee, plant, Nis­san has cam­paigned active­ly — often aggres­sive­ly — against the union. The Free­dom Sum­mer anniver­sary could give pro-union activists a much-need­ed wave of com­mu­ni­ty support.
​"We've had a quite few actions that have been build­ing up to this, but noth­ing to this capac­i­ty as of yet" says Joshua Ded­mond, a local activist with the UAW Glob­al Orga­niz­ing Insti­tute. ​"I think it's an extreme­ly sig­nif­i­cant moment."
Mean­while, in North Car­oli­na, Bar­ber hopes this sum­mer can fuel a much larg­er project of build­ing pro­gres­sive pow­er in the South. ​"Our ulti­mate goal," he says, ​"is to shift the cen­ter of polit­i­cal gravity."
The Unit­ed Auto Work­ers are a spon­sor of In These Times. Spon­sors have no role in edi­to­r­i­al content.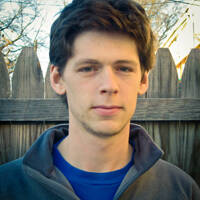 Cole Stan­gler
writes about labor and the envi­ron­ment. His report­ing has also appeared in The Nation, VICE, The New Repub­lic and Inter­na­tion­al Busi­ness Times. He lives in Paris, France. He can be reached at cole[at]inthesetimes.com. Fol­low him
@colestangler
.