Freedom Summer at 50
Amid commemorations, Southern activists aim to rekindle the voting rights movement.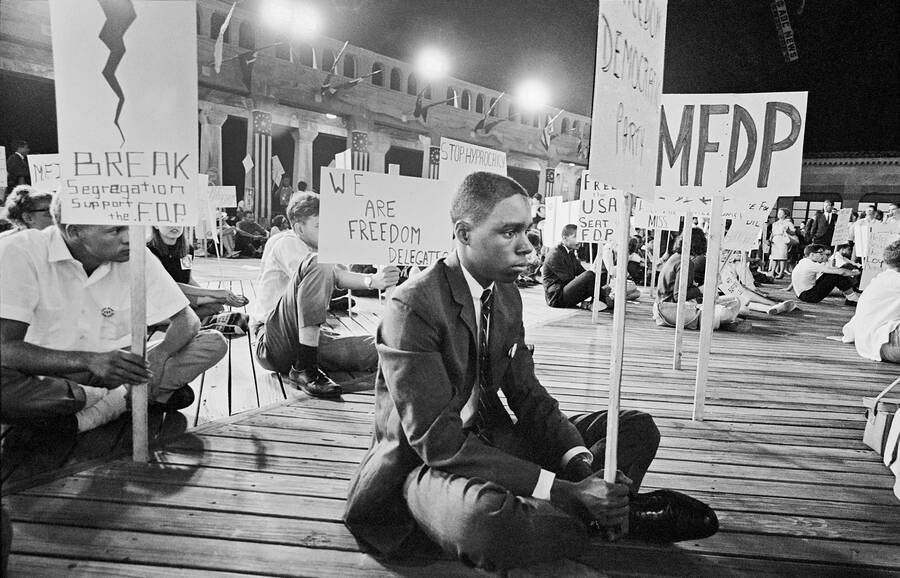 We wanted to make sure you didn't miss the announcement of our new Sustainer program. Once you've finished reading, take a moment to check out the new program, as well as all the benefits of becoming a Sustainer.

In June 1964, hundreds of mostly white, Northern college students poured into Mississippi to answer the call of civil rights groups for a ​"Freedom Summer." The plan was to subvert Jim Crow laws and the state's notoriously racist culture by registering tens of thousands of black Mississippians to vote. The movement helped pave the way for Congress to sign the landmark Voting Rights Act the following year.
Racial justice activists are well aware that the work of the civil rights movement remains unfinished, particularly in the South, where black unemployment and poverty are especially high and a wave of voter suppression laws has disproportionately blocked black people from voting.
​"That was a magic moment in the history of the civil rights movement, just based on the participation of these people … who decided to give up their lives for the summer and to risk their lives for the summer to join the fight for equal justice," says Julian Bond, a co-founder of the Student Non-Violent Coordinating Committee (SNCC), which helped organize the original Freedom Summer. ​"We've not seen anything like that since."
This summer is peppered with conferences to mark the 50-year anniversary, including a ceremony last week at Miami University in Oxford, Ohio, the site of the original training sessions for Southern-bound activists in 1964.
But it's not all commemoration. Racial justice activists are well aware that the work of the civil rights movement remains unfinished, particularly in the South, where black unemployment and poverty are especially high and a wave of voter suppression laws has disproportionately blocked black people from voting, rolling back the rights secured under the 1965 Voting Rights Act. So under the banner of the Freedom Summer anniversary, activists in North Carolina, the state chapter of the NAACP is recruiting 50 young organizers for a ​"Moral Freedom Summer."
In marked contrast to 1964, the activists will be locally based and largely non-white, says Laurel Ashton, field secretary for the North Carolina NAACP. And their sights will go beyond November, she says: ​"It's going to be issue-based long-term voter registration. The purpose of this is really to build political power and to build organizational infrastructure." As they sign up voters across the state door-to-door, the activists aim to strengthen ties between progressives and faith-based groups, organized labor, LGBT groups, enviromental groups, immigrant groups and young people.
Those ties have already begun to be forged by the ​"Moral Monday" movement, a series of weekly rallies begun in last April to protest a slew of far-right legislation by the GOP-dominated state government, including arguably the most restrictive voter suppression law in the nation. Moral Mondays paused for the winter and started up again in May, in tandem with the Moral Freedom Summer. Organizers held the last protest on Monday, and now plan to focus most of their efforts on voter registration.
Reverend Barber, head of the state NAACP and spiritual leader of the Moral Monday movement, says the voter registration effort will tap into progressive fury in the state: ​"We're going to people and saying, we can't tell you who to vote for, but there is a crowd that says the best way to have a great North Carolina is [to] deny public education, deny healthcare, deny [the] earned income tax credit, deny unemployment benefits, deny voting rights, deny women's rights, deny LGBT rights, and then on top of that, when you really want to have a great society, give people more guns and cut taxes on the wealthy."
​"We believe if we have young people out exposing that ideology," Barber continues, ​"working with community-based organizations, that that kind of voter education will lead to voter registration, which will then lead to tremendous voter participation."
Moral Mondays have already left a progressive imprint on state politics, Barber says. Since the protests took off, approval ratings for Governor Pat McCrory and the state legislature have fallen steeply. And if activists have their way, a lot of McCrory's pals in the General Assembly will be gone come November.
The NAACP in Georgia, which has championed its own, albeit smaller movement, is calling for another summer of Moral Mondays.
The Mississippi NAACP and a group of civil rights movement veterans is hosting a Freedom Summer 50th Conference in Jackson this week. Derrick Johnson, president of the state NAACP, says the event will look forward as well as backward, to help launch four new efforts: a ballot initiative to better fund public education, a push for voter rights, funding community health centers, and defending workers' rights.
The last is focused on the United Automobile Workers (UAW)-led organizing drive at Nissan's auto plant in suburban Jackson, where nearly three-quarters of workers are black, according to the Michigan-based Center for Automotive Research. Full-time workers make over $24 an hour—but Nissan also relies heavily on temporary labor to make up its roughly 6,000-person workforce, employing over 1,000 contract workers with starting pay at just $12 an hour. ​"Southern politicians guarantee these multi-million-dollar companies to come South, get cheap labor," says Dr. Isaac Jackson, President of the General Missionary Baptist State Convention of Mississippi, and union supporter. ​"It gives me flashbacks to the plantation mentality."
On Friday, the Mississippi Student Justice Alliance, which is based at Tougaloo College, is leading a pro-union march to the plant with Freedom Summer anniversary activists—an idea backed by Jackson's late mayor Chokwe Lumumba. The radical activist and lawyer had called for building a city-wide ​"solidarity economy."
The UAW has focused its efforts on organizing foreign-owned auto plants in the South — no easy task. But unlike Volkswagen, which remained neutral throughout the UAW's organizing drive at the Chattanooga, Tennessee, plant, Nissan has campaigned actively — often aggressively — against the union. The Freedom Summer anniversary could give pro-union activists a much-needed wave of community support.
​"We've had a quite few actions that have been building up to this, but nothing to this capacity as of yet" says Joshua Dedmond, a local activist with the UAW Global Organizing Institute. ​"I think it's an extremely significant moment."
Meanwhile, in North Carolina, Barber hopes this summer can fuel a much larger project of building progressive power in the South. ​"Our ultimate goal," he says, ​"is to shift the center of political gravity."
The United Auto Workers are a sponsor of In These Times. Sponsors have no role in editorial content.
Be a Sustainer
We surveyed thousands of readers and asked what they would like to see in a monthly giving program. Now, for the first time, we're offering three different levels of support, with rewards at each level, including a magazine subscription, books, tote bags, events and more—all starting at less than 17 cents a day. Check out the new Sustainer program.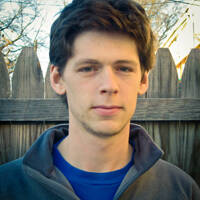 Cole Stangler
writes about labor and the environment. His reporting has also appeared in The Nation, VICE, The New Republic and International Business Times. He lives in Paris, France. He can be reached at cole[at]inthesetimes.com. Follow him
@colestangler
.