How a Small-Town Theater Project Became a Study in Post-Industrial Life
The new documentary Spettacolo captures a Tuscan village's annual play.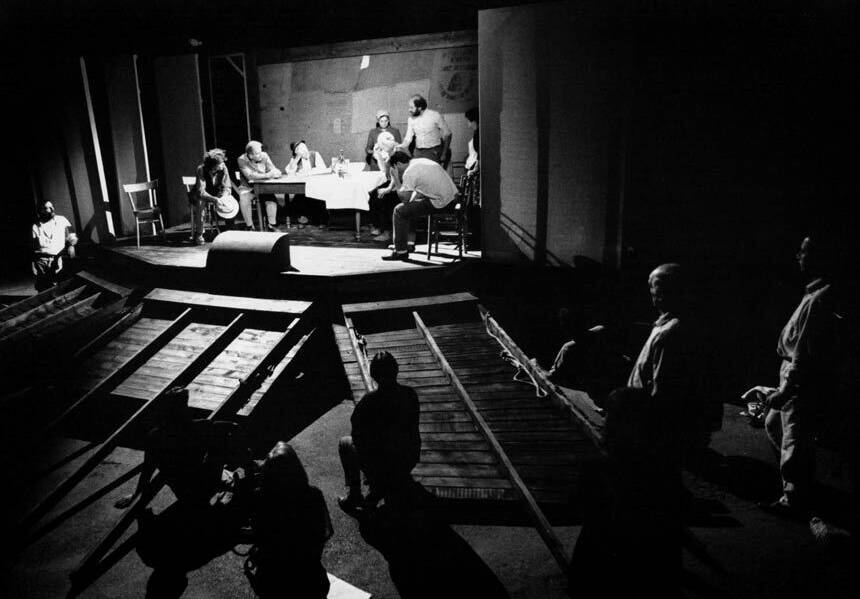 The new doc­u­men­tary Spet­ta­co­lo has such a sump­tu­ous­ly rich and deli­cious sub­ject on its hands, it's almost as if the film coa­lesced organ­i­cal­ly out of sheer fab­u­lous­ness. In the absurd­ly adorable, medieval Tus­can vil­lage of Mon­tic­chiel­lo, the entire vil­lage of 136 stages a unique, very per­son­al play about itself, every year. For 50 years now, near­ly all of the cit­i­zens par­tic­i­pate, or have par­tic­i­pat­ed, often play­ing them­selves and mus­ter­ing the text of the play from what hap­pened in their lives over the last 12 months.
The town is aging and shrinking, and by 2016 the global economic crisis had sucked away the play's sponsorship.
The Mon­tic­chiel­lo ​"auto­dra­mas" have explored the village's expe­ri­ence of chang­ing sex­u­al and social norms, eco­nom­ic tra­vails, Italy's bloody Years of Lead, mod­ern­iza­tion and so on. It all began in 1967, as a way for the vil­lagers who had been par­ti­sans fight­ing Fas­cists dur­ing WWII to memo­ri­al­ize the expe­ri­ence — and Spet­ta­co­lo ("spec­ta­cle" in Ital­ian) fea­tures black-and-white footage from the pro­duc­tion, fuzzy enough to be mis­tak­en for footage from the war.
There were few in the audi­ence then; the play began as some­thing the vil­lagers did for them­selves. In the years since, the village's ama­teur pro­duc­tion has become famous in Italy and has gar­nered cor­po­rate spon­sor­ship, nation­al reviews and a healthy tourist trade.
That is, until recent­ly — the town is aging and shrink­ing, and by 2016 the glob­al eco­nom­ic cri­sis had sucked away the play's spon­sor­ship. Direc­tors Jeff Malm­berg and Chris Shellen's movie is wist­ful and besot­ted about the vil­lage, but also infect­ed with an autum­nal sense of doubt, as every­one wor­ries that Monticchiello's Teatro Povero ("Poor The­ater") won't sur­vive in the 21st century.
The film is essen­tial­ly a por­trait of an Old World enclave stub­born­ly resist­ing post-indus­tri­al­iza­tion, whose inhab­i­tants have come to define them­selves by their annu­al cre­ation. Malm­berg and Shellen, Amer­i­cans whose pre­vi­ous film was the remark­able out­sider-art doc Mar­wen­col (2010), are clear­ly in love with the whole dynam­ic, and as a result the film is like­ly to seduce more than a few view­ers into buy­ing a plane tick­et. Cer­tain­ly, it will be dif­fi­cult for many Amer­i­can view­ers to resist not only the vaca­tion porn, but the vision of a vil­lage so inti­mate­ly bond­ed by its years of col­lec­tive self-expres­sion that it's near­ly a social ide­al, a com­mu­ni­ty that found the secret of togetherness.
The cen­tral fig­ure is Monticchiello's suave, super­cool res­i­dent artiste, Andrea Cresti, the play's orga­niz­er and direc­tor. A superb graph­ic artist and water­col­orist, Cresti is the lat­est in a line of impre­sar­ios, and his approach is patient, tol­er­ant and qui­et­ly pas­sion­ate. (Lit­tle is said, amidst the talk of eco­nom­ic down­turns, of how Cresti and oth­ers make their liv­ings; tick­et rev­enue for the Poor The­ater play may be a pri­ma­ry source of income for all con­cerned, sus­tain­ing the town in more ways than one.)
The six-month sched­ule begins with town meet­ings in the win­ter, where every­one attend­ing con­tributes ideas, aggre­gat­ed by Cresti into drafts of a fin­ished script. Attack­ing com­mer­cial moder­ni­ty is a recur­rent theme: One ear­li­er play trans­formed every per­son in atten­dance into a shop­ping con­sumer, buy­ing a prized canned prod­uct no one cared to define — until the cans were opened, and it was Tus­can soil being bought and sold. In anoth­er recent year, the town was split over allow­ing hous­ing devel­op­ment or not, and the result­ing per­for­mance (which we see a bit of on video) looks like a Samuel Beck­ett play, with the vil­lagers' dis­em­bod­ied heads argu­ing like lost souls about whether the play they're in should be about the devel­op­ment or not.
In the end, though we've glimpsed rehearsals, we do not see the play — pre­sum­ably, we would've had to buy tick­ets. After­ward, we watch the serene Cresti calm­ly eat­ing gela­to in a café, wry­ly watch­ing tourists absorbed not with Tus­cany or gela­to, but with their phones. The sense of what we're los­ing as we plow into a tech­no-com­mer­cial future couldn't be clearer.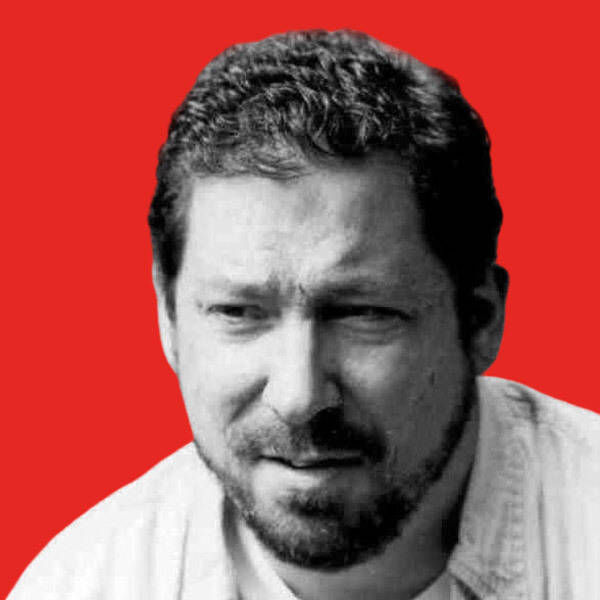 Michael Atkin­son
is a film review­er for
In These Times.
He has writ­ten or edit­ed many books, includ­ing
Exile Cin­e­ma: Film­mak­ers at Work Beyond Hol­ly­wood
(
2008
) and the mys­tery nov­els
Hem­ing­way Dead­lights
(
2009
) and
Hem­ing­way Cut­throat
(
2010
). He blogs at
Zero For Con­duct
.