'From Bean to Cup,' Starbucks Labor Action Heats Up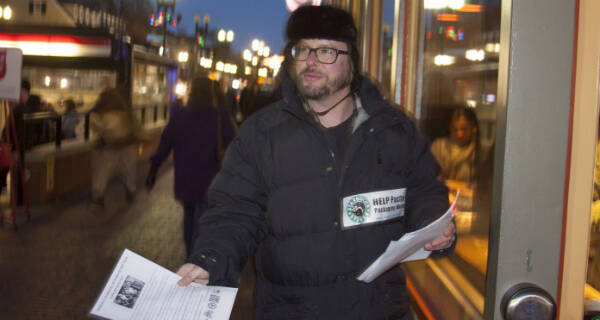 The Star­bucks cup, with its icon­ic green mer­maid logo and smart card­board sleeve, seems to embody the essence of the urbane yup­pie lifestyle. But the care­ful­ly con­struct­ed cool of the cof­fee mega-brand belies some seri­ous anger per­co­lat­ing beneath the sur­face of Star­bucks' sup­ply chain.
That cup means some­thing dif­fer­ent to Ray Allen, a machine oper­a­tor at a paper goods plant run by Pactiv, a major Star­bucks sup­pli­er. Allen got his first full-time job at the Stock­ton, Calif. fac­to­ry; now, more than a decade lat­er, the steady employ­ment has allowed him to own a home and raise a fam­i­ly. But it has­n't come with­out cost.
​"I have giv­en [Pactiv] my blood, sweat, and tears through­out the years," said Allen in a recent tes­ti­mo­ni­al. ​"I have missed many events in my children's lives for this job with no regrets. All I ask for in return is a fair con­tract to pre­serve our well-deserved and hard-earned mid­dle-class way of life."
Since the Stock­ton fac­to­ry's par­ent com­pa­ny, Dopa­co, was tak­en over by Lake For­est, Ill.-based Pactiv in 2011, Allen's union, Asso­ci­a­tion of West­ern Pulp and Paper Work­ers Local 83, has been fight­ing for such a fair con­tract. The union says that man­age­ment is push­ing for unrea­son­able cut­backs on ben­e­fits and try­ing to allow tem­po­rary agency work­ers, hired out­side the union, into the plant — a major depar­ture from the old con­tract terms. They also claim the com­pa­ny wants to take away paid meal­times, which they fear would sig­nif­i­cant­ly cut wages for a stan­dard workweek.
The Stock­ton employ­ees rep­re­sent one of the last bas­tions of union­iza­tion in Pactiv's work­force — just nine of its 55 facil­i­ties world­wide are union, Plas­tic­sNews report­ed last year. Union rep­re­sen­ta­tive Greg Jones says Pactiv's pro­pos­al of hir­ing more temp work­ers, in par­tic­u­lar, ​"real­ly weak­ens our bar­gain­ing poten­tial" and ​"only gives Pactiv the incen­tive to try to use more and more temp work­ers, at low­er wages with no ben­e­fits … it even­tu­al­ly could be the demise of the union." And Pactiv has a rep­u­ta­tion for labor antag­o­nism. In Kearny, N.J. last year, Pactiv shut­tered a plant pro­duc­ing Reynolds-brand pack­ag­ing prod­ucts fol­low­ing months of labor clash­es. The work­ers- — most­ly Lati­na and Chi­nese women—launched a cam­paign accus­ing the com­pa­ny of impos­ing harsh work­ing con­di­tions, unfair lay­offs and try­ing to bust their union­iza­tion efforts.
In Stock­ton, labor con­di­tions have also declined in the last year, say work­ers. Ever since Pactiv's takeover, they claim, the work­load has got­ten more stress­ful and man­age­ment has got­ten harsher.
Over­all, the union argues, work­ers want noth­ing more than a con­tract that pre­serves their cur­rent work­ing envi­ron­ment, retire­ment ben­e­fits and health­care pro­vi­sions. ​"There's no greed on our side of the table," says Jones, adding that work­ers are ​"just try­ing to keep what we got."
Last week, frus­trat­ed by what they see as Pactiv's stub­born refusal to budge in nego­ti­a­tions, the Stock­ton work­ers took their fight pub­lic. With the help of the Star­bucks Work­ers Union (SWU), a small grass­roots net­work of baris­tas and shift super­vi­sors, they orga­nized an inter­na­tion­al Week of Action to call atten­tion to the injus­tices they're facing.
Dur­ing the Week of Action, which began Novem­ber 25, employ­ees and activists from allied unions cam­paigned online and with street demon­stra­tions in 15 major cities. ​"John," a Star­bucks barista from south­ern Wis­con­sin who request­ed anonymi­ty for fear of retal­i­a­tion, is one SWU activist cam­paign­ing under the Week of Action's ban­ner of ​"sol­i­dar­i­ty from bean to cup" — a ref­er­ence to sup­port­ing Star­bucks work­ers at all stages of the sup­ply chain. He tells In These Times that Star­bucks ​"refus­es to let work­ers exer­cise their right to a union and turns a blind eye to the abus­es of sup­pli­ers." (Star­bucks and Pactiv did not respond to requests for com­ment for this story.)
To coin­cide with the cam­paign's launch, Jones also issued an open let­ter to Star­bucks CEO Howard Schultz on Novem­ber 25 urg­ing him to step in on behalf of the work­ers. In the let­ter, Jones stressed that the work­ers were ​"in no way … encour­ag­ing you to with­draw any busi­ness from Pactiv." Instead, the let­ter con­tin­ued, the union wished to meet Schultz to ​"dis­cuss what you may do to help the employ­ees in their struggle."
The Week of Action is just the lat­est in a years-long series of efforts by work­er activists at Star­bucks to advo­cate on behalf of employ­ees. In late 2008, a Nation­al Labor Rela­tions Board judge ruled that Star­bucks had cracked down on and ille­gal­ly fired three baris­tas for try­ing to union­ize. Anoth­er legal bat­tle is now under­way in Ore­gon, brought by three work­ers who accuse the man­age­ment of short­ing their pay by mis­re­port­ing their tips. And in Chile, the com­pa­ny was recent­ly fined and sanc­tioned in court for sys­tem­at­i­cal­ly vio­lat­ing union rights and under­min­ing col­lec­tive bargaining.
In gen­er­al, labor advo­cates have point­ed out the irony of Starbucks's brand­ing as a ​"social­ly respon­si­ble" cor­po­ra­tion while its baris­tas often strug­gle to sur­vive mak­ing less than $9 an hour.
So far, nei­ther the cof­fee giant nor Pactiv has respond­ed to the griev­ances aired in the Week of Action cam­paign. Jones is opti­mistic, how­ev­er, that the sol­i­dar­i­ty brew­ing across the sup­ply chain will con­tin­ue. Even­tu­al­ly, he hopes, both cor­po­ra­tions will ​"begin to get the mes­sage that the greed must stop, and that they must begin to deal fair­ly with the work­ers who make them profitable."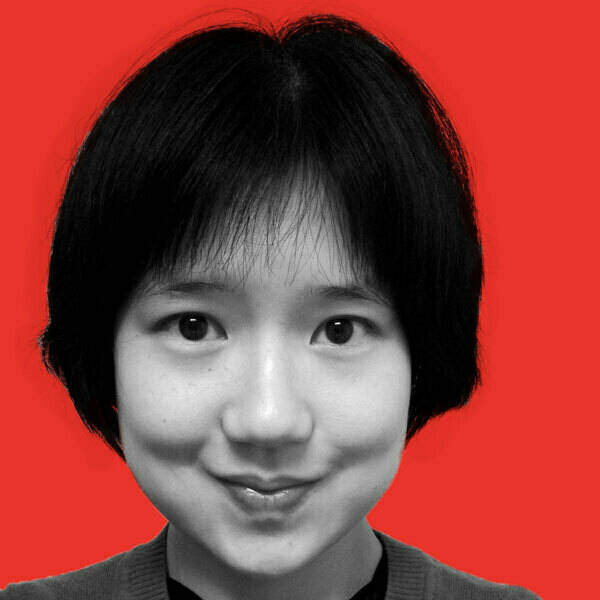 Michelle Chen is a con­tribut­ing writer at In These Times and The Nation, a con­tribut­ing edi­tor at Dis­sent and a co-pro­duc­er of the ​"Bela­bored" pod­cast. She stud­ies his­to­ry at the CUNY Grad­u­ate Cen­ter. She tweets at @meeshellchen.