Want to Stop Fascism? Start By Taming the Finance Sector.
Political economist Ann Pettifor on markets, Karl Polanyi and how to reverse the rise of the Right.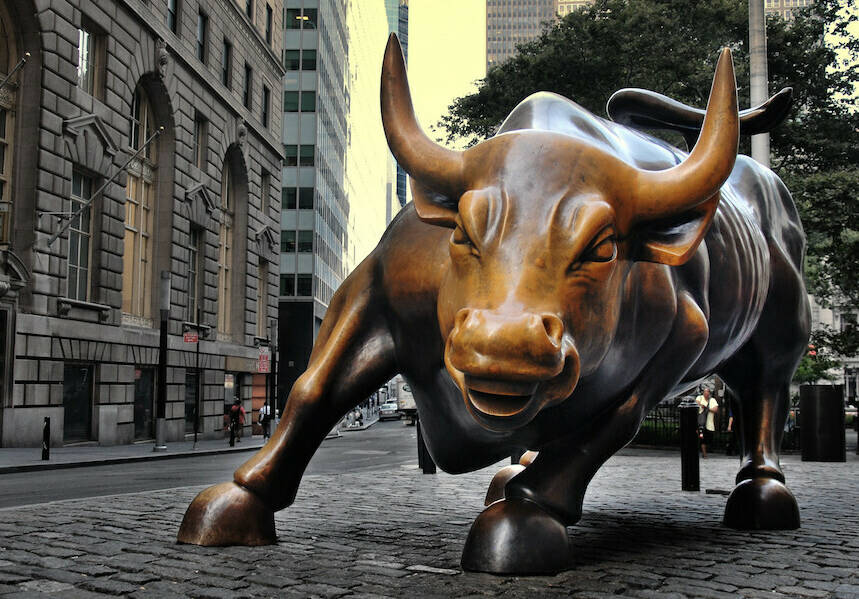 It's bud­get sea­son, and — like Wash­ing­ton, D.C's trade­mark cher­ry blos­soms — a peren­ni­al myth about fed­er­al finances has re-emerged on Capi­tol Hill: That only tax­pay­ers pay for the things the gov­ern­ment buys. Asked on Morn­ing Joe about cuts to every­thing from the Envi­ron­men­tal Pro­tec­tion Agency to Meals on Wheels, White House bud­get direc­tor Mick Mul­vaney went for the heart­strings: ​"One of the ques­tions we asked was ​'Can we real­ly con­tin­ue to ask a coal min­er in West Vir­ginia or a sin­gle mom in Detroit to pay for these pro­grams?' And the answer was no."
People look to a strong man—and usually it's a man—who promises to protect them from intangible market forces.
The truth is that the White House didn't ask coal min­ers or sin­gle moms much of any­thing when it out­lined $54 bil­lion in addi­tion­al spend­ing for the Pen­ta­gon, which the budget's drafters have argued will be pulled from non-defense dis­cre­tionary spend­ing. Polit­i­cal econ­o­mist Ann Pet­ti­for, direc­tor of the U.K.-based think tank Prime Eco­nom­ics, argues that gov­ern­ment spend­ing pri­mar­i­ly reflects polit­i­cal pri­or­i­ties- — not how much tax rev­enue is in the bank: What ser­vices will the state pro­vide, and which will it pri­va­tize? How many tax breaks will cor­po­ra­tions be giv­en in the name of job cre­ation? As she and oth­ers have point­ed out, ques­tions of deficits and belt-tight­en­ing rarely arise when it comes to new fight­er jets and bailouts for the finan­cial sector.
In her lat­est book, The Pro­duc­tion of Mon­ey: How To Break the Pow­er of Bankers, Pet­ti­for seeks to pull back the cur­tain on how mon­ey is cre­at­ed and used in the glob­al econ­o­my. Doing so, she con­tends, may just hold the key to tak­ing on some of the century's most press­ing crises. In These Times caught up with Pet­ti­for to talk about mon­ey and mar­kets, the Demo­c­ra­t­ic Par­ty, tam­ing the finan­cial sec­tor and how a long-dead Hun­gar­i­an econ­o­mist can help us under­stand Trump's rise.
I want to start off with an econ­o­mist you ref­er­ence a lot and who there seems to be kind of a revived inter­est in recent­ly, Karl Polanyi. What does Polanyi argue, and how does he help us under­stand where we sit in 2017?
Polanyi wrote a now quite famous book, The Great Trans­for­ma­tion, in 1945. It rose out of his expe­ri­ence of the rise of Hitler and the rise of nation­al­ism and fas­cism in the 1920s and ​'30s. Real­ly his argu­ment is quite unique. It's a polit­i­cal econ­o­my of the way in which mar­kets are, in fact, social­ly embed­ded in soci­ety, and have always been since the begin­ning of time. We have always had mar­kets, for almost as long as we can count. And yet those mar­kets have always been embed­ded with­in social rela­tions, i.e., sub­ject to over­sight and reg­u­la­tion by soci­ety. What began to hap­pen in the 1920s was that the peo­ple who are involved in mar­kets began to lob­by for mar­kets to become dis­en­gaged — dis­em­bed­ded — from soci­ety, detached and self-reg­u­lat­ing and beyond the over­sight of the reg­u­la­to­ry bureau­cra­cy. As such, finan­cial mar­kets began to oper­ate in the stratos­phere. As a result, soci­ety had no influ­ence over them and no impact on them. Polanyi argued that the more that mon­ey, mar­kets, trade and labor became detached from soci­ety, the more like­ly it was that soci­ety at some point was going to react. Because if soci­ety did not react, then peo­ple would suf­fer from this detachment.
He said that's what had hap­pened in the 1930s. As the glob­al­iza­tion of the time — finan­cial lib­er­al­iza­tion — took off, almost imme­di­ate­ly soci­ety began to react. Soci­ety seeks pro­tec­tion from those mar­kets, which it con­sid­ers to be poten­tial­ly extreme­ly harm­ful, caus­ing local jobs to dis­ap­pear, mon­ey to become too expen­sive and trade to become very imbalanced.
Peo­ple look to a strong man — and usu­al­ly it's a man — who promis­es to pro­tect them from these forces. That is exact­ly what Don­ald Trump has done. He said he could pro­tect Amer­i­can soci­ety from migra­tion: Hence, the build­ing of a wall. He thinks he can pro­tect the Amer­i­can econ­o­my and Amer­i­can jobs from what he regards to be unfair trade. The pop­u­lar­i­ty of Don­ald Trump is based on these promis­es that Amer­i­can soci­ety will be pro­tect­ed from unac­count­able, detached and remote mar­ket forces that are beyond the con­trol not just of reg­u­la­tors, but also of demo­c­ra­t­ic governments.
Gov­ern­ments on both sides of the Atlantic have said that there's noth­ing we can do: The mar­ket thinks this ought to be the val­ue of the dol­lar; the mar­ket thinks this is where inter­est rates should be; the mar­ket thinks this is what the bond mar­ket should look like. By gov­ern­ments admit­ting that they have no pow­er over these mar­kets, or that they have ced­ed pow­er to these mar­kets, they them­selves become impo­tent in the face of these inter­na­tion­al forces. Vot­ers nat­u­ral­ly can see that. We can all say that gov­ern­ments are all shrug­ging their shoul­ders and say­ing, ​"Noth­ing to do with me, guv." And so peo­ple are say­ing let's bypass gov­ern­ment and go find our­selves a strong leader. It might be Le Pen in France or Pres­i­dent Trump or Pres­i­dent Duterte in the Philip­pines or Pres­i­dent Modi in India, who will pro­tect us and our nation.
This ten­den­cy toward pro­tec­tion that Polanyi talks about, though, doesn​'t need to only fuel the Right. Do things like Occu­py Wall Street, and the rise of politi­cians like Jere­my Cor­byn and Bernie Sanders, hint at a pro­gres­sive, left-lean­ing retaliation?
Yes. Again, in the 1930s soci­eties chose to be defend­ed but in dif­fer­ent ways. We had the rise of Hitler and Mus­soli­ni and oth­er fas­cists in Europe. But in the U.S. you had the rise of Pres­i­dent Roo­sevelt, who promised to pro­tect Amer­i­can jobs and who promised to put the bankers back in their place, and sub­or­di­nate the finance sec­tor to the inter­est of the econ­o­my as a whole. That was a pro­gres­sive response. And I think today we have the attempts at a pro­gres­sive response in some of these move­ments, but they haven't made the same progress as the right-wing move­ments have.
Right now what is quite fright­en­ing is the degree of strength of the extreme Right, the cen­ter-Right and the far-Right, both in Europe and in the Unit­ed States. While there are left-wing move­ments — and they include the Cor­byn move­ment and the Occu­py move­ment — these haven't been able to break through to the wider pop­u­lar imag­i­na­tion, and cap­ture the imag­i­na­tion of peo­ple. We find, for exam­ple, that while Cor­byn expounds great val­ues, his pop­u­lar­i­ty is quite low and is falling. And the Occu­py move­ment is now scarce­ly vis­i­ble, and was eclipsed by the Tea Par­ty movement.
So yes it's quite pos­si­ble for there to be a pro­gres­sive reac­tion to these detached mar­ket forces. But what is most strik­ing about Europe is the extent to which social demo­c­ra­t­ic par­ties have lost the plot. We've seen in Hol­land that the Labor Par­ty has been almost dec­i­mat­ed in recent elec­tions. This has been the case across Europe. In France, the social demo­c­ra­t­ic par­ty is in decline. In Greece, the social-demo­c­ra­t­ic PASOK was wiped out by the finan­cial cri­sis there, because it was unwill­ing (or unable) to actu­al­ly pro­tect peo­ple from these forces. There are some signs in Ger­many that the social democ­rats there are regain­ing pop­u­lar­i­ty, and they're doing so on the grounds of revers­ing some of the reforms that had hurt labor in the past. But it's not at all clear that social demo­c­ra­t­ic can­di­date Mar­tin Schultz will win. Out­side of Ger­many, the trend is toward the Right and the far Right. And that is very worrying.
In the Unit­ed States we​'re at a dif­fer­ent start­ing point, in that the Demo­c­ra­t­ic Par­ty has not been a func­tion­al­ly social demo­c­ra­t­ic par­ty for some time—if it ever was. What might a cor­rec­tive on that look like? How can pro­gres­sives talk about the econ­o­my in a way that responds to this moment?
The prob­lem with much of the left and pro­gres­sive move­ments is that they've had a com­plete blind spot for one of the most impor­tant sec­tors of the econ­o­my, which is the intan­gi­ble, invis­i­ble finance sec­tor, which built up more than 200 per­cent of GDP in debt and has tril­lions and tril­lions of dol­lars in assets and that is engaged in spec­u­la­tion across a whole range of asset class­es. The Left on the whole has just not dealt with that. The pre­oc­cu­pa­tion has been with the tan­gi­ble stuff: trade, labor rights and immigration.
What should hap­pen to sub­or­di­nate the inter­ests of the glob­al finance sec­tor to the inter­est of the peo­ple and democ­ra­cies? The Left doesn't have an answer on that. Much of the Left — and I include the British social democ­rats and the Labour Par­ty under Tony Blair — are com­plete­ly wed­ded to the idea of glob­al­iza­tion and the idea that the mar­ke­ti­za­tion of pub­lic assets is a good thing. They're com­plete­ly wed­ded to the idea that it's vital for finance cap­i­tal to be able to be mobile across the globe, because it increas­es lev­els of invest­ment in places where invest­ment has been low.
That's the sto­ry that's been told. In real­i­ty, what mobile glob­al cap­i­tal has done is to mas­sive­ly enrich the 1% and to mas­sive­ly increase inequal­i­ty while at the same time ren­der­ing the lives of mil­lions of peo­ple incred­i­ble inse­cure, not only in terms of pub­lic ser­vices, but also in terms of employ­ment and rights. Glob­al­iza­tion doesn't just mean the inter­net and new tech­nol­o­gy and for­eign trav­el, which is the way the Right would like to think about glob­al­iza­tion. To my mind, glob­al­iza­tion is first and fore­most the detach­ment of mar­kets and cap­i­tal and mon­ey from the over­sight of reg­u­la­to­ry democ­ra­cy. That way finan­cial mar­kets can avoid reg­u­la­tions and any of the fric­tion involved in, for exam­ple, pay­ing tax­es where they make profits.
We have a prob­lem here in Britain with Star­bucks and Ama­zon and oth­er big com­pa­nies, who are will­ing to do busi­ness and make prof­its here but unwill­ing to pay tax­es here. Peo­ple quick­ly pick up on the fact that they pay tax­es and these huge firms don't, and yet do very well. And then you have Sil­i­con Val­ley and com­pa­nies like Uber, which extract rent, if you like, from British peo­ple using the Uber app, while at the same time under­min­ing the trans­port sec­tor here in Britain. We have all of this going on and very lit­tle is said about it by the Left.
You argue that it​'s pos­si­ble to tame finance, and bring the pro­duc­tion of mon­ey back under pub­lic con­trol, giv­ing democ­ra­cies a big­ger say over how the econ­o­my oper­ates. In the U.S., we have a cab­i­net now that​'s stock full of Gold­man Sachs exec­u­tives. How does that com­pli­cate the project of reclaim­ing mon­ey pro­duc­tion and the economy?
It mas­sive­ly com­pli­cates the issue. And it means that for some time there will be absolute­ly no chance of that hap­pen­ing, because Wall Street has cap­tured the polit­i­cal sys­tem and is manip­u­lat­ing it in its own inter­ests. They're doing that at the invi­ta­tion of the pres­i­dent and his staff. And the prob­lem is that I don't think the Amer­i­can peo­ple real­ly under­stand that. Take the exam­ple that Wall Street has done very well since the cri­sis, even though they were respon­si­ble for it. On the whole, what peo­ple care about is health­care and the ser­vices they get from their local states. These are the things that are going to mat­ter in the near-term and that a lot of lib­er­als will focus on, main­ly because there's a poor under­stand­ing of money.
We tend to think of mon­ey as a com­mod­i­ty, like gold, that is scarce. And so because we have this flawed under­stand­ing of mon­ey, one that is very wide­spread — includ­ing by peo­ple like Paul Krug­man in the New York Times—it's hard to under­stand how effort­less­ly banks cre­ate addi­tion­al finance and enrich them­selves at our expense, with­out ade­quate over­sight. What I fear is that this will go on for a while, and peo­ple will come to under­stand what is going on and the reac­tion will be even ugli­er. But if we look across the world, like in Chi­na for exam­ple, they are mak­ing stren­u­ous efforts to man­age their finan­cial sys­tem, cer­tain­ly the glob­al part of their finan­cial sys­tem. They've intro­duced what is known as cap­i­tal con­trol, to lim­it the flow of cap­i­tal out of Chi­na and into Chi­na — main­ly out of Chi­na. They're doing to keep the econ­o­my in Chi­na sta­ble. Chi­na and the Chi­nese Com­mu­nist Par­ty can­not afford to have anoth­er insur­gency. They can­not afford to allow the finance sec­tor to desta­bi­lize the whole economy.
Even in this mod­ern age of new tech­nol­o­gy, it's pos­si­ble for gov­ern­ments to act. There has to be the will to do so. There's no will in the Unit­ed States, but we know that it can be done because it was done post-war: After the cat­a­stroph­ic fail­ure of the finan­cial sys­tem in the 1920s and 30s, economies came togeth­er with gov­ern­ments — led by Pres­i­dent Roo­sevelt — and came up with a new finan­cial archi­tec­ture, which sub­or­di­nat­ed the glob­al cap­i­tal mar­kets to the inter­ests of the domes­tic econ­o­my. And we had thir­ty years that is known in eco­nom­ics text­books as the gold­en age of eco­nom­ics. There was sta­bil­i­ty and vir­tu­al­ly full employ­ment and very few finan­cial crises. We know it can be done.
They had to cre­ate this finan­cial archi­tec­ture after a cat­a­stroph­ic World War. With the world in shreds they rebuilt. If they were able to make those changes, we know it's pos­si­ble for us to make those changes. There has to be the polit­i­cal will, and for there to be the polit­i­cal will there has to be under­stand­ing and debate and dis­cus­sion pub­licly about the role of the finance sec­tor in cre­at­ing insta­bil­i­ty, volatil­i­ty and in job loss­es — all of the things that make Amer­i­can peo­ple insecure.
What​'s the sto­ry to be told about a new eco­nom­ics, that car­ries the same sort of rhetor­i­cal pow­er that mar­ket fun­da­men­tal­ism has man­aged to in the last sev­er­al decades?
The nar­ra­tive is that the respon­si­bil­i­ty of a demo­c­ra­t­ic gov­ern­ment is to address and meet the inter­est of the domes­tic econ­o­my — of peo­ple liv­ing with­in the bound­aries of the nation. I think a real­ly impor­tant point to dis­cuss is this: That for a gov­ern­ment to make pol­i­cy — on pen­sion, on health­care or tax­a­tion — requires bound­aries. The Amer­i­can gov­ern­ment can­not make pol­i­cy for the British peo­ple when it comes to tax­a­tion. Amer­i­can tax pol­i­cy is bound by Amer­i­can bound­aries. Mon­ey and finance abhor bound­aries and want to exceed them. We have to tame cap­i­tal and finance and insist that they too are sub­ject to the bound­aries of pol­i­cy­mak­ing. Sub­or­di­nat­ing the finance sec­tor to the inter­est of the real econ­o­my must be the slo­gan of move­ments in the future.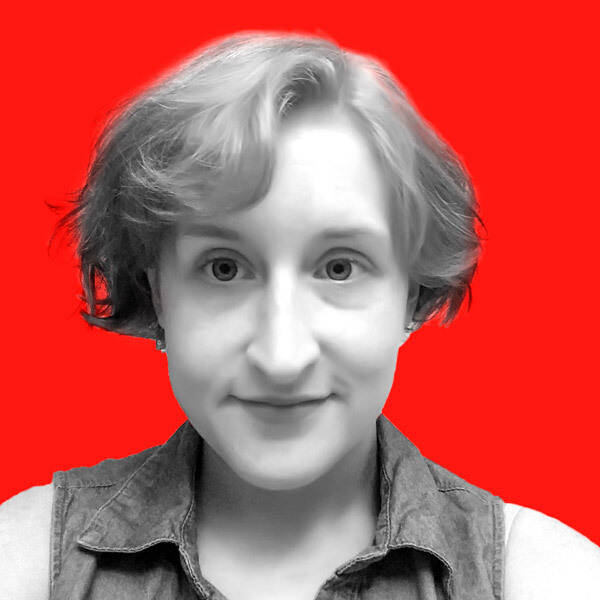 Kate Aronoff
is a Brook­lyn-based jour­nal­ist cov­er­ing cli­mate and U.S. pol­i­tics, and a con­tribut­ing writer at The Inter­cept. Fol­low her on Twit­ter @katearonoff.