Struggling New York School Workers Get Knocked Hard in Budget War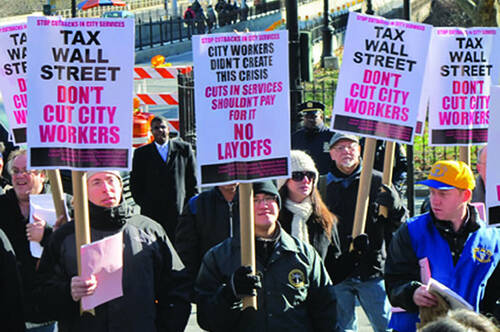 When kids across New York City shuffle into their classrooms next week, they'll discover that a few members of their school community won't be attending, and their absence will be sorely felt.
Fresh casualties of the city's budget wars, about 700 city school aides and other support personnel have been expelled. As of October 7, many schools will have to adjust to fewer hall monitors, parent coordinators, and other assistants who help administrators and teachers cope with stuffed classrooms, dwindling supply cabinets, and endless standardized tests.
At an Occupy Wall Street solidarity rally on Wednesday, Lillian Roberts, executive director of the prominent municipal union District Council 37, called the school workers' plight a textbook example of New York's economic injustices, from an anti-worker tax structure to the unabashed greed of the city's financial sector:
Just this week, more than 700 low-paid DC 37 members, mainly workers of color at the NYC Dept. of Education, will lose their jobs while wealthy private contractors will continue receiving millions of dollars in payments from New York City and the [Department of Education (DOE)]. The ​'Occupy Wall Street' protestors have said enough is enough, stop the destructive corporate greed. We couldn't agree more.
The New York Times profiles one of the many workers of color who may go from the school grounds to the unemployment line:
When Marileysi Garcia received a letter from the Department of Education on Sept. 20 that said her job as a parent coordinator would be eliminated, the first people she picked up the phone to call were the families of Bronx Leadership Academy High School.

"They identify with me because I'm Hispanic myself and come from a low-income background," she said, referring to the parents that she works with, many of whom she said are also minority residents. ​"They knew that I was not just there to collect a check, but to really help them answer their questions."
According to a Times analysis, the cuts will fall on about 350 schools, many in the city's most troubled neighborhoods, where students tend to lag academically and struggle with poverty and other educational obstacles. They include P.S. 153 in Harlem, where 85 percent of students are poor enough to qualify for free school lunch. The math is tragically simple:
At Intermediate School 195, also in Harlem, where 53 percent of students performed well below average in last year's state standardized tests, six school aides would be let go. … Of the 44 low-performing middle and high schools receiving federal money, 19 would experience cuts of one to four workers, the list of layoffs shows.
With positions that are often part time and typically pay far less than teaching jobs, school aides and other support workers have long been easy targets in budget battles. In 2009, 500 of them lost jobs due to layoffs. Then last year, they may have barely escaped more cuts due mainly to Washington's emergency bailout of state education budgets. Now federal support is fast evaporating, which leaves districts to compensate by making the cutbacks they had been putting off.
It's not just that struggling schools will lose many critical support positions; the layoffs could also strike a blow to hundreds of low-income families supported by these jobs. On the one hand, this reflects a trend of disinvestment and segregation throughout the school system. Yet, advocates say the cuts were largely unnecessary — just a byproduct of Mayor Michael Bloomberg's drive to teach labor a lesson. Union leaders charge that the city is simultaneously posting employment ads advertising ​"vacancies for the same jobs performed by these unionized public employees." So why get rid of jobs and advertise vacancies at the same time?
The back story is the perennial gridlock surrounding the Department of Education contract talks. While the teachers' union was spared after taking a series of concessions, the school aides' union DC37 pushed back hard against a proposal to raid union healthcare funds. And the union fears the Mayor may now be seeking payback by gutting jobs.
As DC37 seeks a City Council hearing on whether Bloomberg's layoffs could somehow be stopped, Associate Director Henry Garrido told In These Times, ​"He's not targeting any other union. To score some political points he's putting kids in jeopardy."
To Garrido, a Dominican-born son of an activist with the garment workers' union UNITE, the cuts follow the contours of inequality in New York City. Many of these workers have struggled to find a foothold in the public workforce after living on public assistance. With the job cuts, he said, ​"You're sending them back to the same place. They don't have a lot to give."
Neither do the schools. Many schools may have to rely on teachers to do the logistical jobs aides once did, heaping more work on top of burden of overcrowding. According to a survey United Federation of Teachers, which has supported DC37's fight against the layoffs, ​"about 256,000 students, roughly a quarter of total enrollment, spend at least part of the school day in an overcrowded class," reports the Times.
Noah Asher Golden, an educator who helps teachers develop literacy-coaching programs, recently got the abrupt news that he would lose the assistance of two classroom aides. That means the loss of day-to-day support with tasks like computer maintenance and taking attendance. He told ITT that while these jobs may be seen as falling outside the core of instruction and test preparation, ​"The things that you don't see… the invisible work of a school, is done by teachers aides." He added, ​"It's disgusting and morally abhorrent that the Mayor is playing power politics with some of the most vulnerable workers in the DOE."
Even if the layoffs can't be avoided, the ​"invisible" workers are making their presence known on the streets of the financial district. DC 37 was just one of many unions who've joined the Occupied Wall Street protests to show that their labor must not be taken for granted. Because for the kids trying to get the most out of their neglected schools, their absence is inexcusable.
— —  —  — —
Update: As of the weekend of October 7, the size and scope of the layoffs are still unfolding, according to the Times, with perhaps a second round of layoffs pending.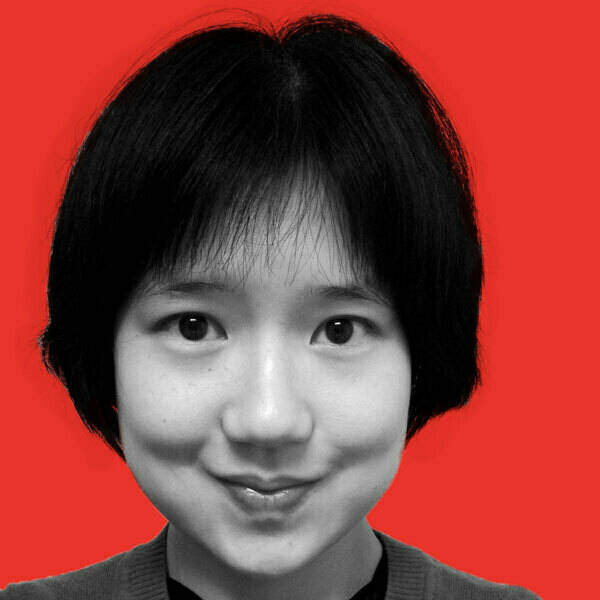 Michelle Chen is a contributing writer at In These Times and The Nation, a contributing editor at Dissent and a co-producer of the ​"Belabored" podcast. She studies history at the CUNY Graduate Center. She tweets at @meeshellchen.