The stu­dents came for a sum­mer learn­ing expe­ri­ence with a job at a clas­sic Amer­i­can com­pa­ny. Instead, they got a crash course in the real­i­ties of the glob­al economy.
Fol­low­ing months of cam­paign­ing, young for­eign stu­dents who have waged a bit­ter labor bat­tle against a U.S. can­dy giant, the Depart­ment of Labor has cit­ed two sub­con­trac­tors that helped import the stu­dents into the Her­shey plant in Palmyra, Penn­syl­va­nia, where they were report­ed­ly sub­ject­ed to coer­cive, exploita­tive con­di­tions. Though Her­shey itself was­n't tar­get­ed, sub­con­trac­tors involved in the work pro­gram, Exel Incor­po­rat­ed and SHS Group, were charged with sev­er­al occu­pa­tion­al safe­ty vio­la­tions, includ­ing fail­ure to pro­vide ade­quate safe­ty-train­ing and a repeat­ed fail­ure to record injuries and illnesses.
Though the cita­tions include var­i­ous fines, they did­n't real­ly address the core of the shad­owy labor sup­ply chain that entan­gled sev­er­al hun­dred stu­dents from Chi­na, Nige­ria, and oth­er coun­tries. Accord­ing to work­ers' tes­ti­monies, they came for an ​"edu­ca­tion­al" work expe­ri­ence under the J‑1 visa pro­gram and end­ed up stuck on an assem­bly line pack­ing can­dies for obscene­ly low wages. The recruits even­tu­al­ly revolt­ed and launched a high-pro­file cam­paign with the Nation­al Guest­work­er Alliance and oth­er advo­ca­cy groups.
As Mike Elk report­ed pre­vi­ous­ly, the State Depart­ment has recent­ly promised to revamp reg­u­la­tion and over­sight of the J‑1 stu­dent work pro­gram. The sub­con­trac­tor cita­tions coin­cide with an ongo­ing inves­ti­ga­tion by the Labor Department's Wage and Hour Divi­sion into the euphamisti­cal­ly named Coun­cil for Edu­ca­tion­al Trav­el, which han­dled J‑1 visa hir­ing for Her­shey. But advo­cates con­tin­ue to press for bold­er action to reform loop­hole-rid­den visa pro­grams that enable employ­ers exploit migrants while dodg­ing labor regulations.
Fol­low­ing the Labor Depart­ment cita­tions, Jen­nifer J. Rosen­baum, legal direc­tor of the Nation­al Guest­work­er Alliance, stat­ed:
This is a case study of the way a major cor­po­ra­tion uses a sub­con­tract­ing giant to kill decent U.S. jobs…. Cor­po­ra­tions try to avoid respon­si­bil­i­ty for labor abus­es by hid­ing behind chains of sub­con­trac­tors, and by hir­ing guest­work­ers who are vul­ner­a­ble to threats of retal­i­a­tion. This time, it didn't work: the stu­dent guest­work­ers took the risk to orga­nize and bring these abus­es to light, and the Depart­ment of Labor held Exel and SHS accountable.
Still, the scan­dal­ized com­pa­nies that helped orches­trate Hershey's can­dy sweat­shop rep­re­sent a tiny facet of the struc­ture of tem­po­rary migrant labor in the U.S. and around the world. By def­i­n­i­tion, guest­work­ers are roped into a sys­tem that mud­dles lines of account­abil­i­ty with cor­po­rate impuni­ty and the wil­ful polit­i­cal neglect, so that often nei­ther employ­ers nor gov­ern­ments take effec­tive respon­si­bil­i­ty for pro­tect­ing these sec­ond-class denizens of the glob­al economy.
The ​"gray mar­ket" for tem­po­rary for­eign labor cov­ers many sec­tors and brims with evi­dence of abus­es that are often even worse than what the Her­shey stu­dents expe­ri­enced. The H2A visa pro­gram for agri­cul­tur­al labor effec­tive­ly sub­si­dizes sys­tem­at­ic exploita­tion on farms nation­wide, expos­ing both doc­u­ment­ed and undoc­u­ment­ed work­ers to wage theft and bru­tal forced labor. The H2B pro­gram, which fun­nels migrants into oth­er indus­tries like food-pro­cess­ing and con­struc­tion, has been linked to debt bondage and slave-like con­di­tions, and only recent­ly prompt­ed sig­ni­icant reform mea­sures from the Labor Department.
Whether seek­ing jobs as office interns or farm hands, many visa-based guest­work­ers wade into murky legal ter­ri­to­ry. Employ­ment agen­cies based abroad may effec­tive­ly avoid account­abil­i­ty under U.S. law, mak­ing it easy for their U.S. part­ner com­pa­nies to skirt reg­u­la­tions – for instance, by allow­ing out­side agen­cies to dis­crim­i­nate in hir­ing. Once they're here, work­ers are often iso­lat­ed from legal recourse or social sup­ports they would need to chal­lenge abu­sive employers.
The guest­work­er sys­tem embod­ies all the per­ils of cap­i­tal­ist glob­al­iza­tion and its social par­al­lel, labor migra­tion. While politi­cians focus on vil­i­fy­ing undoc­u­ment­ed work­ers, the migrants hired ​"on the books" through visas are vul­ner­a­ble to sim­i­lar, and some­times worse, abus­es. And while many protest neolib­er­al poli­cies that encour­age out­sourc­ing of domes­tic jobs, the gov­ern­ment-sanc­tioned impor­ta­tion of for­eign work­ers fol­lows the same free-mar­ket prin­ci­ples, sub­or­di­nat­ing work­ers' wel­fare to the bot­tom line.
For the young Her­shey work­ers, their sum­mer expe­ri­ence did iron­i­cal­ly enlight­en them about how the U.S. econ­o­my works. Zhao Hujiao, a uni­ver­si­ty stu­dent from Dalian Chi­na, told the New York Times, '"There is no cul­tur­al exchange, none, none… It is just work, work faster, work."
Cath­leen Caron of Glob­al Work­ers Jus­tice Alliance, an orga­ni­za­tion focused on transna­tion­al labor rights, told In These Times that U.S. employ­ers are increas­ing­ly enticed by the advan­tages of visa-based labor migration.
Employ­ers and immi­gra­tion attor­neys are being very clever about fig­ur­ing out how to beat the rules, use visas that are less mon­i­tored so they can do more and be more flex­i­ble with their work­force. And this is a glob­al trend.
Caron not­ed that many oth­er coun­tries have long relied on guest­work­er pro­grams to fill gaps in the low-wage work­force, in con­trast to the U.S. tra­di­tion of per­ma­nent eco­nom­ic migra­tion (despite var­i­ous attempts through­out his­to­ry to exclude and restrict labor migra­tion based on race or eth­nic­i­ty). In Gulf States and some Euro­pean coun­tries, she not­ed, exclu­sion from cit­i­zen­ship allows max­i­mum exploita­tion and min­i­mum liability:
[The tem­po­rary for­eign work­er sys­tem] sat­is­fies labor demands, but they nev­er get cit­i­zen­ship, so the for­eign work­ers com­ing in have no stake in the future, they have no polit­i­cal voice, and they can always be sent home if the labor demand dimin­ish­es…. I think the U.S. is real­iz­ing that this is the glob­al trend, and maybe this is what we should be doing, as well.
When a crowd of bright-eyed stu­dents arrived at Her­shey for a sum­mer of expe­ri­en­tial learn­ing abroad, their boss was already far wis­er about the rules of glob­al com­pe­ti­tion. In a soci­ety that pits cap­i­tal against human rights, why should employ­ers wor­ry about rules to pro­tect work­ers, when the gov­ern­ment is hap­py to write new poli­cies to legal­ize abuse?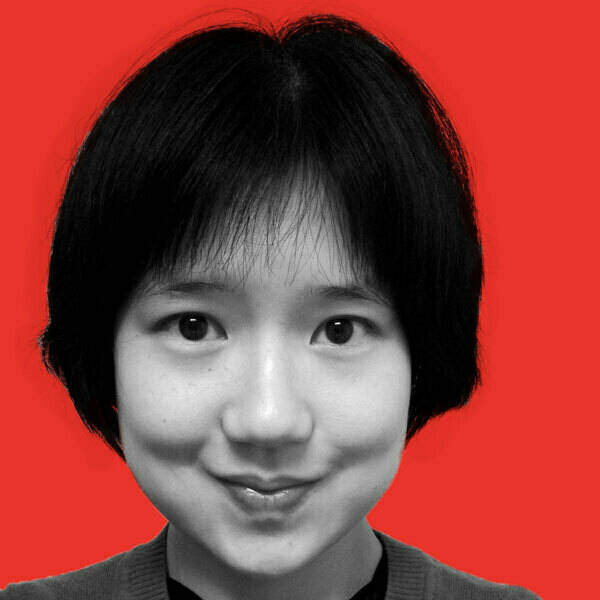 Michelle Chen is a con­tribut­ing writer at In These Times and The Nation, a con­tribut­ing edi­tor at Dis­sent and a co-pro­duc­er of the ​"Bela­bored" pod­cast. She stud­ies his­to­ry at the CUNY Grad­u­ate Cen­ter. She tweets at @meeshellchen.