Students Won't Sweat It
Under fire for alleged union-busting, Russell Athletic is losing university contracts around the country.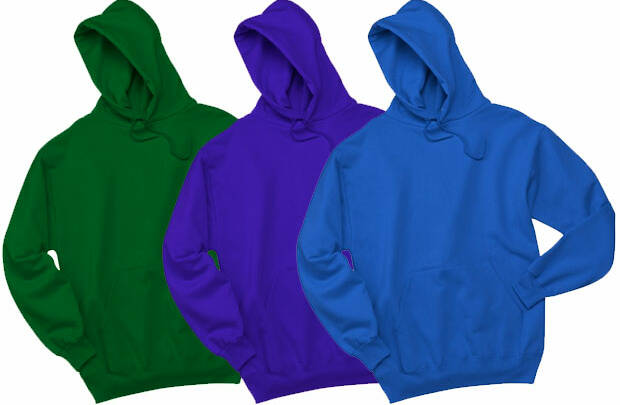 The closing of a textile factory in Honduras has led to a battle between garment manufacturer Russell Athletic and U.S. student activists – and the students appear to be winning.
In October 2008, the company closed its Jerzees de Honduras factory in the city of Choloma – its only unionized plant in the country. In the wake of the decision, thousands of students on 31 U.S. campuses have successfully pressured college administrators to cancel contracts with Russell through petitions, meetings and protests.
Reports from the Worker Rights Consortium (WRC), an international labor monitor, ruled that the closing was the culmination of Russell's long-time efforts to break the factory's union, of which 750 of 1,800 employees were members.
In November 2008, the WRC issued a report alleging a two-year campaign by management to eliminate the union, which it labeled the ​"scorched earth option." It also said Russell's alleged union-busting activities were ​"among the most brazen and systematic the WRC has ever encountered."
In October, workers at Jerzees de Honduras declared an impasse during contract negotiations, which, under Honduran labor law, requires a government mediator and is the first step toward a legal strike. Five days later, the company announced the factory's closure.
Russell insists the move was purely a business decision, noting their seven other factory closures in Honduras last year. But Scott Nova, executive director of the WRC, cites a history of anti-union firings and 70 documented threats from management – some by top corporate officials – that union activity would lead to the plant's shuttering.
"The fact that an economic motive may also have been present does not in any way exonerate Russell," says Nova. ​"This is a company that, by its own admission, has engaged in systematic abuse of workers' associational rights. Given that admitted history of violation, it's very difficult to take seriously their present denials."
In response to the closure, activists with United Students Against Sweatshops, a national network of student groups, have toured the country with the workers' union, Sitrajerzeesh, pressuring administrators to cut or not renew contracts until Jerzees de Honduras is reopened. The Universities of Michigan, Minnesota, Penn State, Purdue and Wisconsin have already cut contracts.
Rod Palmquist, USAS international campaigns coordinator for, estimates the cuts have cost Russell millions of dollars.
"Even if we don't cut all the contracts, big retailers like Dick's Sporting Goods who want to sell a Penn State shirt through Russell but can't because they've lost the licensing agreement will just drop Russell altogether," Palmquist says. ​"We're going to drive them out of the collegiate apparel industry by the time we're done with them."
A spokeswoman from Russell says many universities still support the company. ​"These false allegations are damaging to our business and our reputation," says Catherine Gammon, senior director of sponsorships, advertising and publishing at Russell. ​"But it's the reason that we're so aggressively putting the facts out there."
Gammon says Russell is planning a fact-finding delegation with university administrators to Honduras. ​"When the administrators go down and have a chance to speak with our employees," she says, ​"they'll find workers who now make enough to afford homes and educate their children." Administrators will not, however, be meeting with union members,
The company's website claims it offers Honduran workers wages that are 26 percent higher than the legal minimum, and good benefits, including healthcare and paid vacations.
But in a statement sent to university administrators, the WRC said that ​"there is nothing exemplary" about Russell workers' compensation, which it called ​"the norm in Honduras." It also noted that the plant gave no vacations or medical care beyond the law's minimum requirements, and it did not provide legally mandated childcare.
Russell Athletic is owned by Fruit of the Loom, which in turn is a subsidiary of Berkshire Hathaway, the massive conglomerate owned by billionaire investor Warren Buffet. The company has not stepped in, but the WRC's Nova thinks it should.
"There needs to be some adult supervision here, because Russell and Fruit of the Loom clearly do not know how to handle this in a responsible manner," says Nova. ​"Not even morally responsible, but responsible for their own brand, because what they're doing is ultimately damaging to their own brand."
Meanwhile, universities continue to drop Russell. Palmquist expects the cuts won't end until the factory is reopened.
"Russell is such a serial abuser of workers' rights that it's not even controversial for schools all around the country to take serious action against them," he says. ​"And more schools around the country are going to follow suit until they reopen Jerzees de Honduras."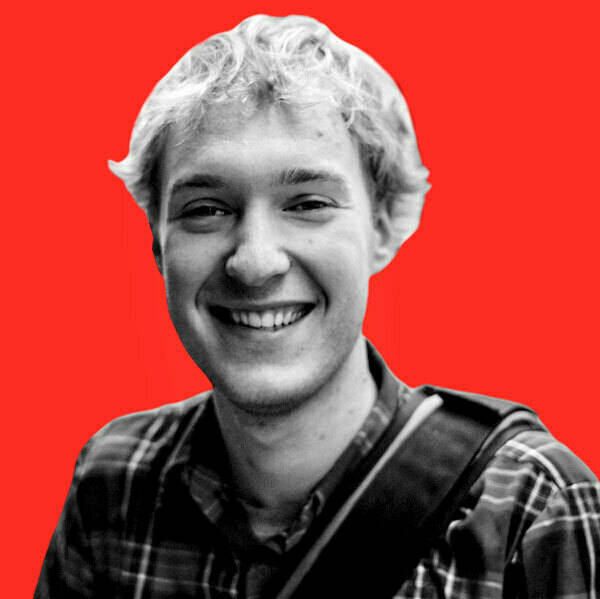 Micah Uetricht is an editor at Jacobin magazine. He is a con­tribut­ing edi­tor and former associate editor at In These Times, and the author of Strike for Amer­i­ca: Chica­go Teach­ers Against Aus­ter­i­ty and coauthor of Bigger Than Bernie: How We Go From the Sanders Campaign to Democratic Socialism, and is currently at work on a book on New Leftists who took jobs in industries like steel and auto to organize on the shop floor.