Suicide Is Anything but Painless
Military suicides rise amid limited mental and physical care for soldiers and veterans.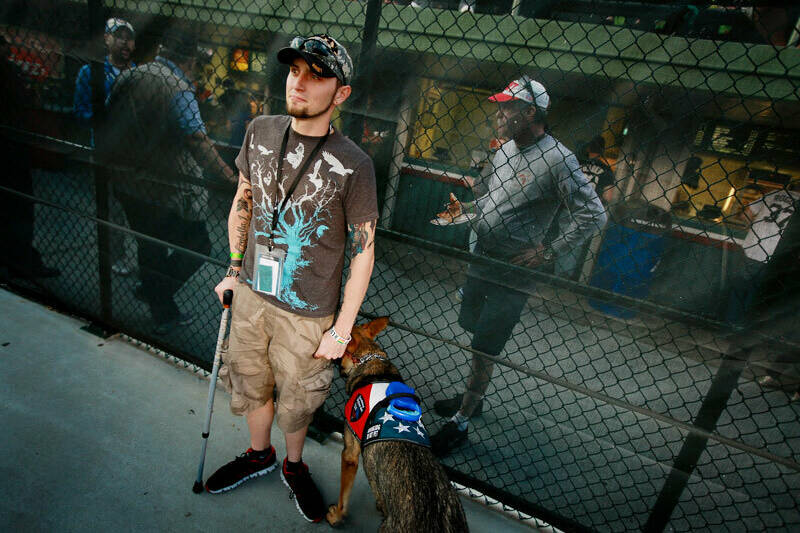 Before 21 year-old Army infantry­man Der­rick Kirk­land hanged him­self in his bar­racks in March 2010, he had attempt­ed to take his life three times. After try­ing to com­mit sui­cide twice while serv­ing in Iraq, he was sent to the Madi­gan Army Med­ical Cen­ter (MAMC) at Joint Base Lewis McChord (JBLM), locat­ed out­side Olympia, Wash. Doc­tors pro­nounced him to be at ​"low to mod­er­ate" risk for self-injury and returned him to his unit, where his com­man­ders report­ed­ly called him a ​"cow­ard" and a ​"piece of shit."
As U.S. wars over­seas drag on, sto­ries like Kirkland's have become increas­ing­ly com­mon. Pen­ta­gon data released in June revealed that so far in 2012, near­ly one active duty sol­dier has com­mit­ted sui­cide each day, more than the num­ber who have died in com­bat in Afghanistan. The rate is worse among vet­er­ans, with about 6,500 sui­cides logged each year.
As vet­er­ans and ser­vice mem­bers orga­nize to demand men­tal health­care, many also seek to chal­lenge the wars that have neces­si­tat­ed return­ing trau­ma­tized troops to bat­tle. ​"The sui­cide epi­dem­ic proves that the mil­i­tary and the U.S. gov­ern­ment are com­plete­ly inca­pable of car­ing for us when we get home from the war," says Mike Prys­ner, an Iraq war vet and co-founder of the anti-war orga­ni­za­tion March For­ward. ​"So we should just not go to begin with."
In June, March For­ward launched a cam­paign to pro­vide resources and legal sup­port to sol­diers resist­ing deploy­ment to Afghanistan, includ­ing both those apply­ing for con­sci­en­tious objec­tor sta­tus and those who have gone AWOL. One such sol­dier is Sgt. Brook Thomas Lind­sey, who was also sta­tioned at JBLM and who fled the base in March 2012. He asserts that he was being returned to duty despite hav­ing repeat­ed­ly request­ed help for sui­ci­dal impuls­es. Lind­sey turned him­self into mil­i­tary police vol­un­tar­i­ly in June, and now report­ed­ly faces dis­hon­or­able dis­charge and up to a year in prison. (JBLM did not respond to a request for com­ment on Lindsey's case.)
Activist vet­er­ans say that in addi­tion to ignor­ing trau­ma in order to keep sol­diers deploy­able, the mil­i­tary com­pro­mis­es med­ical care for sol­diers in an effort to down­play the enor­mous costs of the wars. In March, inves­ti­ga­tors dis­cov­ered that hos­pi­tal offi­cials at JBLM had rec­om­mend­ed that psy­chi­a­trists lim­it PTSD diag­noses, which enti­tle sol­diers to cer­tain care and ben­e­fits upon retire­ment, in order to con­trol costs to tax­pay­ers. In response, the Army has launched a review of behav­ioral health eval­u­a­tions since 2001 at all of its med­ical facilities.
Once sol­diers are dis­charged from the mil­i­tary, they enter an equal­ly dys­func­tion­al sys­tem. Under fed­er­al law, vet­er­ans are enti­tled to five years of med­ical care, but the Depart­ment of Vet­er­ans Affairs faces a back­log of 897,000 dis­abil­i­ty claims.
Mag­gie Mar­tin, a field orga­niz­er with Iraq Vet­er­ans Against the War (IVAW), says that sol­diers who have been sex­u­al­ly assault­ed (as many as 1 in 3 women in the mil­i­tary) face enor­mous insti­tu­tion­al and cul­tur­al obsta­cles in access­ing care. Even after she began work­ing with IVAW, Mar­tin says that she didn't acknowl­edge for sev­er­al years that she was her­self a sur­vivor of a sex­u­al assault that occurred dur­ing her last deploy­ment to Iraq because she ​"was so ingrained in the sys­tem and the stigma."
As part of IVAW's nation­wide ​"Oper­a­tion Recov­ery" cam­paign, Mar­tin is now orga­niz­ing at Fort Hood, where sui­cide rates are among the high­est in the coun­try. She's col­lect­ing tes­ti­mo­ny from sol­diers with trau­mat­ic injuries in order to pres­sure com­man­ders at the base to stop over­rid­ing the med­ical treat­ment rec­om­men­da­tions that sol­diers receive from their doctors.
The climb­ing rate of mil­i­tary sui­cides has been explained in mul­ti­ple ways, but one con­tro­ver­sial school of thought holds that many sol­diers suf­fer from ​"moral injury," caused by guilt and shame at wit­ness­ing or par­tic­i­pat­ing in some­thing that vio­lat­ed their moral or reli­gious principles.
Mar­tin believes that acknowl­edg­ing the com­plex­i­ty of a veteran's posi­tion is cen­tral to build­ing a viable anti-war movement.
​"It's impor­tant to remind peo­ple that we're not heroes com­plete­ly, and we're not vic­tims com­plete­ly," says Mar­tin, who was among the 50 mem­bers of IVAW to return medals award­ed to her as part of a protest dur­ing the NATO sum­mit in Chica­go in May. ​"We're humans who were sub­ject­ed to con­di­tions where we became per­pe­tra­tors, and now we want to acknowl­edge the full spec­trum of what that means in terms of our own trau­ma and the trau­ma we inflict­ed on others."
Watch a Chica­go Tri­bune video about Antho­ny Wag­n­er, who suf­fered from post-trau­mat­ic stress dis­or­der caused by his stint in Iraq and died of a sus­pect­ed hero­in over­dose in November: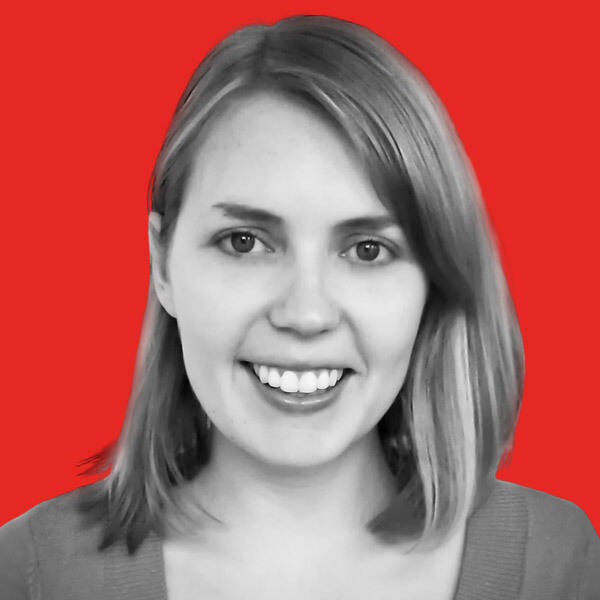 Rebec­ca Burns
is an award-win­ning inves­tiga­tive reporter whose work has appeared in The Baf­fler, the Chica­go Read­er, The Inter­cept and oth­er out­lets. She is a con­tribut­ing edi­tor at In These Times. Fol­low her on Twit­ter @rejburns.