Supporting Bernie Sanders Because He Supports Workers? David Brooks Thinks You Have a Mental Problem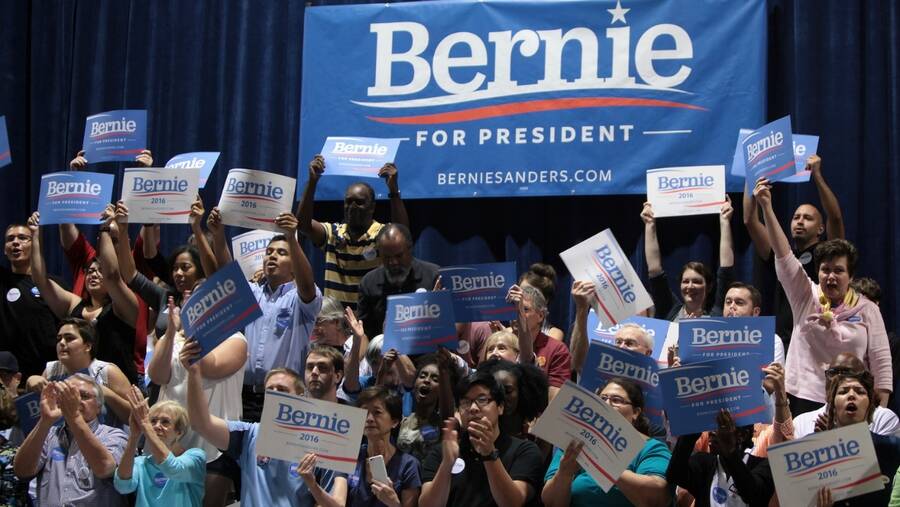 New York Times colum­nist David Brooks dis­cussed the rise of Jere­my Cor­byn on the Left in the Labour Par­ty in the Unit­ed King­dom and Bernie Sanders on the Left in the Unit­ed States, along with Don­ald Trump and Ben Car­son on the Right. He argues that none of these peo­ple could con­ceiv­ably win a nation­al elec­tion. He there­fore con­cludes that their sup­port must stem from a psy­cho­log­i­cal prob­lem, which he iden­ti­fies as ​"expres­sive individualism."
This is an inter­est­ing view. Of course, Brooks' assess­ment of who is elec­table may not be right. For exam­ple, the Democ­rats have often nom­i­nat­ed cen­trist fig­ures, such as Michael Dukakis, because they were osten­si­bly more elec­table than their more pro­gres­sive alter­na­tives. While we can't know the coun­ter­fac­tu­al, there is lit­tle log­ic in pick­ing a can­di­date whose views you do not share because they are elec­table, when in fact they are not.
But the more impor­tant ques­tion ignored in Brooks' analy­sis is how peo­ple are sup­posed to respond when the par­ty they have sup­port­ed con­sis­tent­ly pur­sues poli­cies at odds with fun­da­men­tal prin­ci­ples of their core con­stituen­cies. In the case of the Labour Par­ty in the UK, and the admin­is­tra­tions of Bill Clin­ton and Barack Oba­ma in the Unit­ed States, the wealthy have received the over­whelm­ing major­i­ty of the ben­e­fits of eco­nom­ic growth.
This has been due to poli­cies that have favored the finan­cial sec­tor and trade deals that have dis­ad­van­taged ordi­nary work­ers to ben­e­fit major cor­po­rate inter­ests. In both coun­tries, there was no effort to pros­e­cute bankers who had vio­lat­ed the law dur­ing the hous­ing bub­ble years. The Clin­ton admin­is­tra­tion pushed to remove con­straints on the finan­cial sec­tor, even while leav­ing its gov­ern­ment guar­an­tees in place. Pres­i­dent Oba­ma has opposed a finan­cial trans­ac­tions tax in the Unit­ed States, which would take tens of bil­lions annu­al­ly out of the pock­ets of the finan­cial indus­try. His admin­is­tra­tion has also worked active­ly to block the intro­duc­tion of such a tax in Europe.
He has also pushed the Trans-Pacif­ic Part­ner­ship, which would increase the cost of pre­scrip­tion drugs for the coun­tries in the agree­ment. It is also like­ly to wors­en the US trade deficit in man­u­fac­tured goods, since more for­eign earn­ings would be divert­ed to be pay­ing for drugs and oth­er patent-pro­tect­ed prod­ucts. Of course, the Clin­ton admin­is­tra­tion explic­it­ly pushed for the over-val­ued dol­lar that is the ori­gin of the large US trade deficits.
It is impres­sive to see Brooks argue that try­ing to turn the Demo­c­ra­t­ic Par­ty toward an agen­da that sup­ports work­ers rather than the rich is a psy­cho­log­i­cal problem.
A ver­sion of this post orig­i­nal­ly appeared on the Cen­ter for Eco­nom­ic Pol­i­cy Research's blog Beat the Press.