The Trump Administration's Backdoor Plan to Erode the Rights of Workers to Act Collectively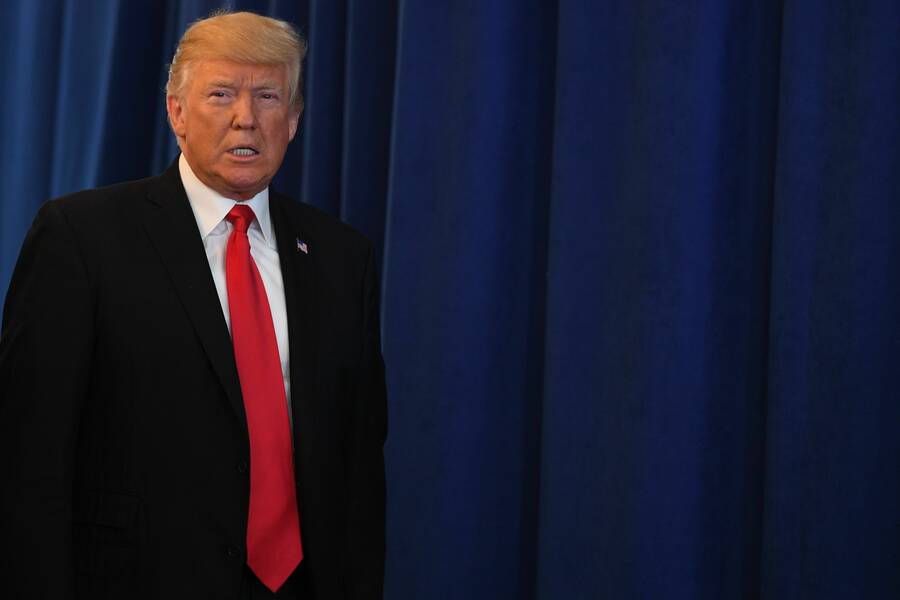 On Octo­ber 2, the U.S. Supreme Court will hear a case that impli­cates the very con­cept of col­lec­tive action. NLRB v. Mur­phy Oil asks whether it is a vio­la­tion of work­ers' rights to force them to enter into arbi­tra­tion agree­ments that pro­hib­it col­lec­tive or class lit­i­ga­tion. Such agree­ments, often entered into as con­di­tions of employ­ment, require work­ers who want to sue their employ­ers to do so indi­vid­u­al­ly in a pri­vate arbi­tra­tion set­ting, rather than as a class of aggriev­ed work­ers who can pool their resources and knowl­edge. Accord­ing to a recent study by the Eco­nom­ic Pol­i­cy Insti­tute, more than 60 mil­lion U.S. work­ers have now lost access to the courts because of such forced arbi­tra­tion agreements.
Now, the Trump admin­is­tra­tion is enter­ing the fray, sub­mit­ting a brief to the Supreme Court in the Mur­phy Oil case aimed at advanc­ing an anti-work­er legal the­o­ry poised to erode pro­tec­tions for work­ers out­side of the union context.
Such efforts could have far-reach­ing impli­ca­tions. In a 1997 paper for Ari­zona Law review, pro­fes­sor of law emer­i­tus Jack Green­berg argued, ​"Civ­il rights and class actions have an his­toric part­ner­ship," with class actions rou­tine­ly used ​"to chal­lenge dis­crim­i­na­tion in employ­ment, edu­ca­tion, the use of pub­lic facil­i­ties and hous­ing, to assert pris­on­ers' rights, and to pro­mote wel­fare reform, to name just a few areas that con­ven­tion­al­ly are put in the civ­il rights category."
More recent­ly, the NAACP went fur­ther, argu­ing in an ami­cus brief sub­mit­ted in August 2016 to the Supreme Court that ​"Amer­i­can democ­ra­cy depends upon our unwa­ver­ing com­mit­ment to equal oppor­tu­ni­ty. Fed­er­al labor law hon­ors that com­mit­ment by guar­an­tee­ing employ­ees the right to chal­lenge work­place dis­crim­i­na­tion through con­cert­ed activ­i­ty, includ­ing pick­et­ing, strik­ing and group adju­di­ca­tion of work­place rights."
Yet, in recent years, the rights of most Amer­i­cans to engage in con­cert­ed legal has great­ly dimin­ished. In a 2015 inves­tiga­tive series on this trend, The New York Times report­ed that, start­ing in 1999, a ​"Wall Street-led coali­tion of cred­it card com­pa­nies and retail­ers" — with soon-to-be Chief Jus­tice of the Supreme Court John Roberts Jr. involved — engi­neered a plan to get rid of class action law­suits, because such law­suits allow indi­vid­u­als to pool their pow­er against companies.
Years lat­er, in a pair of cas­es decid­ed in 2011 and 2013, with John Roberts Jr. as Chief Jus­tice, the Supreme Court nar­row­ly held that com­pa­nies could include con­tract pro­vi­sions that require plain­tiffs to go through arbi­tra­tion instead of court, while waiv­ing their rights to class actions.
A fed­er­al judge inter­viewed in 2015 by the Times explained that the result is that now, ​"busi­ness has a good chance of opt­ing out of the legal sys­tem alto­geth­er and mis­be­hav­ing with­out reproach."
The Times study of thou­sands of arbi­tra­tions — most of which are not pub­licly avail­able — found that more and more con­sumer and labor and employ­ment cas­es are being fun­neled into arbi­tra­tion. Between 2010 and 2014, there was a 215 per­cent rise in arbi­tra­tions in labor cas­es over the pre­vi­ous four years. This rep­re­sents a pri­va­ti­za­tion of the jus­tice system.
Fur­ther­more, in many instances, the fun­nel­ing of cas­es to indi­vid­ual arbi­tra­tions rather than class actions pres­sures work­ers into fore­go­ing the process alto­geth­er. Look­ing at 2010 to 2014, the Times found that Ver­i­zon and Time Warn­er Cable, which have 140 mil­lion sub­scribers com­bined, faced only 72 arbi­tra­tions. After all, who would go up against an out­matched oppo­nent alone?
It is under­stand­able that work­ers would bow out, giv­en that such arbi­tra­tion set­tings are favor­able to the employ­er. Unlike judges who are assigned cas­es ran­dom­ly, arbi­tra­tors are cho­sen by the par­ties, mean­ing they are cho­sen reg­u­lar­ly to arbi­trate before the same cor­po­ra­tions. If arbi­tra­tors against the cor­po­ra­tions too often, there is a strong like­li­hood that the arbi­tra­tors will not be cho­sen again and there­fore lose busi­ness in the future. This cre­ates a finan­cial incen­tive for arbi­tra­tors to side with cor­po­ra­tions. The Times series notes that dozens of arbi­tra­tors ​"described how they felt behold­en to com­pa­nies. Beneath every deci­sion, the arbi­tra­tors said, was the threat of los­ing business."
Var­i­ous attempts have been made to pro­tect indi­vid­u­als from these arbi­tra­tion pro­vi­sions, includ­ing state laws hold­ing these pro­vi­sions to be uncon­scionable, as well as legal argu­ments claim­ing that such pro­vi­sions vio­late fed­er­al anti-trust rules. But these argu­ments have failed at the Supreme Court. What has remained is the Nation­al Labor Rela­tion Board's (NLRB) posi­tion that Sec­tion 7 of the Nation­al Labor Rela­tions Act (NLRA) pro­tects work­ers' sub­stan­tive rights to join togeth­er in class actions. Sec­tion 7 pro­vides that work­ers have ​"the right to self-orga­ni­za­tion, to form, join, or assist labor orga­ni­za­tions, to bar­gain col­lec­tive­ly through rep­re­sen­ta­tives of their own choos­ing, and to engage in oth­er con­cert­ed activ­i­ties for the pur­pose of col­lec­tive bar­gain­ing or oth­er mutu­al aid or protection."
The NLRB has tak­en the posi­tion that employ­ment class actions con­sti­tute ​"oth­er con­cert­ed activ­i­ties," which are pro­tect­ed under labor law. And work­ers can­not sign away these rights, in the same way that they can­not sign away the right to form or join a union. The Sev­enth and Ninth Cir­cuit Courts of Appeals agreed with the Board that the employ­er vio­lat­ed work­ers' rights by mak­ing them sign arbi­tra­tion agree­ments with class action waivers, but the Fifth Cir­cuit held otherwise.
This split in the cir­cuits made the issue ripe for Supreme Court review, and the mat­ter was indeed appealed to the Supreme Court in Sep­tem­ber 2016, and accept­ed for review by the Supreme Court in Jan­u­ary 2017. At the time, Pres­i­dent Obama's Solic­i­tor Gen­er­al filed a brief with the Supreme Court sup­port­ing the NLRB's posi­tion. But Trump's Solic­i­tor Gen­er­al lat­er changed this posi­tion in order to side with employers.
In this case, the Trump admin­is­tra­tion express­es a view of labor law in the Solicitor's brief that com­plete­ly reori­ents work­ers' rights. The brief acknowl­edges that Sec­tion 7 of the NLRA con­tains what it terms ​"core" rights, which relate to union­iz­ing and col­lec­tive bar­gain­ing, but push­es aside all oth­er con­cert­ed activ­i­ties as only con­tained in ​"resid­ual lan­guage" and there­fore not deserv­ing of the same lev­el of pro­tec­tions. Such a read­ing of labor law effec­tive­ly states that the law's pro­tec­tions only apply to work­ers' activ­i­ties as they relate to unions.
How­ev­er, the NLRB clear­ly states that ​"the law we enforce gives employ­ees the right to act togeth­er to try to improve their pay and work­ing con­di­tions, with or with­out a union. If employ­ees are fired, sus­pend­ed or oth­er­wise penal­ized for tak­ing part in pro­tect­ed group activ­i­ty, the [NLRB] will fight to restore what was unlaw­ful­ly tak­en away." These rights are far broad­er than the Trump admin­is­tra­tion acknowl­edges in its brief before the Supreme Court, and any lim­i­ta­tion of them would great­ly dimin­ish the few rights work­ers have in the workplace.
This week, man­age­ment-side Repub­li­cans gained a major­i­ty on the NLRB, and soon a man­age­ment-side Repub­li­can will become the agency's Gen­er­al Coun­sel. This new con­ser­v­a­tive Board is like­ly to shift labor law away from work­er pro­tec­tions, as was the case dur­ing the George W. Bush years. How­ev­er, Trump's Solicitor's argu­ment goes much fur­ther. It invites the Supreme Court to for­mal­ly bifur­cate and lim­it work­ers' rights to act collectively.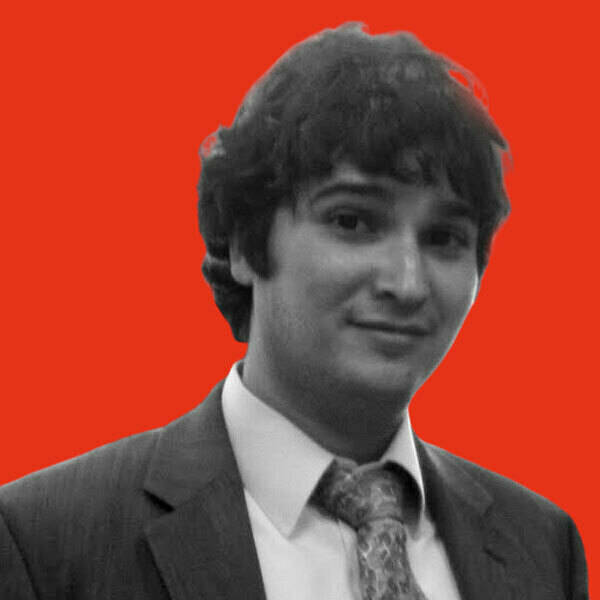 Moshe Z. Mar­vit is an attor­ney and fel­low with The Cen­tu­ry Foun­da­tion and the co-author (with Richard Kahlen­berg) of the book Why Labor Orga­niz­ing Should be a Civ­il Right.