Yesterday's 'Friedrichs' Arguments Show Labor's Difficulties in a Post-'Citizens United' World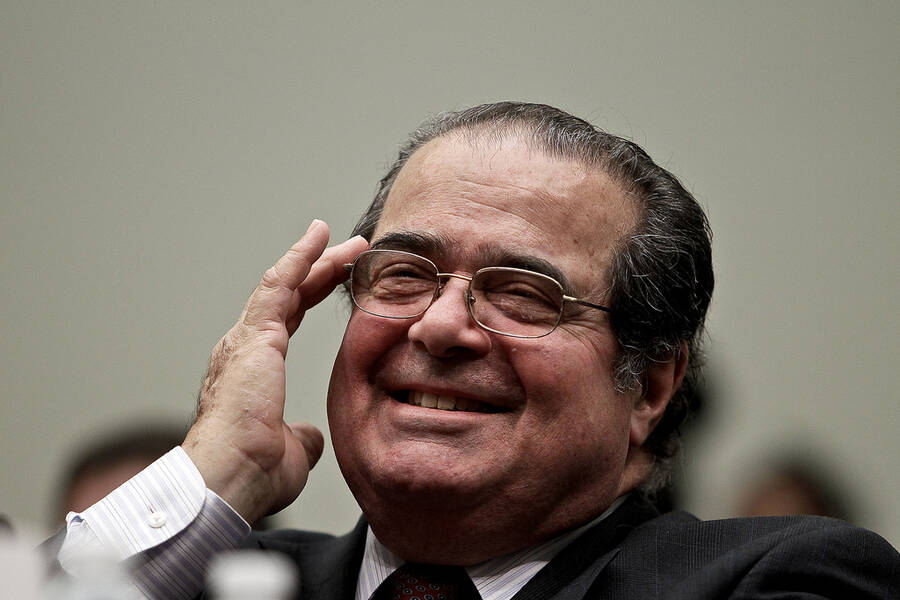 Edi­tor's note: In These Times has cov­ered the Friedrichs case since the begin­ning. For more pieces on the case and its poten­tial impact, see this roundup.
Yes­ter­day, the Supreme Court heard extend­ed argu­ments in Friedrichs v. Cal­i­for­nia Teach­ers Asso­ci­a­tion. The case is osten­si­bly a First Amend­ment case about whether pub­lic employ­ees who do not want to join a union can with­hold all fees — the same as ​"right to work" — or whether unions can charge those employ­ees fees — ​"agency" or ​"fair share" fees — to cov­er activ­i­ties ger­mane to col­lec­tive bar­gain­ing. The plain­tiffs, 10 object­ing teach­ers and a Chris­t­ian edu­ca­tion asso­ci­a­tion, were ask­ing the Supreme Court to over­turn the 1977 case Abood v. Detroit Board of Edu­ca­tion that declared that agency fees were the prop­er com­pro­mise between work­ers' con­sti­tu­tion­al rights and the government's inter­est in pro­mot­ing labor peace.
How­ev­er, despite a fair­ly clear issue before the Court, the argu­ments pro­ceed­ed bizarrely, jump­ing repeat­ed­ly between dis­parate issues. This seemed to be large­ly the result of two fair­ly unique cir­cum­stances sur­round­ing this case.
First, the Supreme Court had almost no record that could be used to address basic ques­tions. Usu­al­ly, cas­es that end up in front of the Supreme Court take a slow path in front of low­er courts, where evi­dence is intro­duced and a con­ver­sa­tion of sorts devel­ops between the par­ties and the judges. By design, the con­ser­v­a­tive Cen­ter for Indi­vid­ual Rights, which rep­re­sent­ed the plain­tiffs, pushed this case through the sys­tem in record time.
At each low­er court, the plain­tiffs' posi­tion was that the case should be dis­missed on the basis of long­stand­ing Supreme Court prece­dent. As a result, the plain­tiffs were able to get the case in front of the Supreme Court in less than two years. But they did so with­out much evi­dence from which either side could draw from.
This led to argu­ments that were, at best, abstract polit­i­cal posi­tions talk­ing past each oth­er. At one point, the attor­ney for the Cal­i­for­nia Teach­ers Asso­ci­a­tion tried to explain to Jus­tice Scalia about the his­to­ry of pub­lic sec­tor agency fees and pub­lic ser­vices, argu­ing that in New York City the use of such fees helped the city deliv­er bet­ter tran­sit ser­vices. When pressed by Scalia on how the fair share fees led to this result, the union attor­ney basi­cal­ly had to throw up his hands and state that with­out a fac­tu­al record, he has lit­tle to rely on oth­er than what was raised in the var­i­ous ami­cus briefs.
How­ev­er, it was not just the lack of a record in this case that made it so pecu­liar — it was also the broad assump­tion among the Jus­tices and the attor­neys that mon­ey is speech. Being required to pay a fee for a ben­e­fit is now con­sid­ered com­pelled speech, and any expens­es nego­ti­at­ed between a union and a gov­ern­ment employ­er con­sti­tute polit­i­cal speech. In one telling moment of the argu­ment, when the attor­ney for the State of Cal­i­for­nia tried to argue that mileage reim­burse­ment rates are among the pro­sa­ic mat­ters that pub­lic sec­tor unions nego­ti­ate, Chief Jus­tice Roberts shot back, say­ing, ​"It's all mon­ey. That's money."
Chief Jus­tice Roberts fur­ther artic­u­lat­ed this posi­tion when, in one of his clas­sic sim­pli­fi­ca­tions (recall his 2007 affir­ma­tive action for­mu­la: ​"the way to stop dis­crim­i­na­tion on the basis of race is to stop dis­crim­i­na­tion on the basis of race") he stat­ed, ​"If your employ­ees have shown over­whelm­ing­ly that they want col­lec­tive bar­gain­ing, then it seems to me the free-rid­er con­cern that's been raise is real­ly insignif­i­cant." Com­plete­ly miss­ing from Jus­tice Roberts' state­ment was any aware­ness of how peo­ple act in the real world, or half a cen­tu­ry of social sci­ence research on col­lec­tive action and the free rid­er prob­lem. Instead, it's as sim­ple as: if they approve, then they will pay; if they don't pay, they don't approve.
Accord­ing to the Court's cur­rent First Amend­ment jurispru­dence, mon­ey appears to be not only speech, but also the type of speech that deserves the high­est form of pro­tec­tion. The prob­lem with this view is that even if one assumes that mon­ey does rep­re­sent some form of speech, it would rep­re­sent among the most impre­cise and inscrutable type of speech.
When some­one buys a banana from Wal­mart, does that pur­chase sig­nal that the buy­er believes in Chiquita's use of para­mil­i­tary orga­ni­za­tions in Colom­bia, or affirms Walmart's use of union-busters, or buys into the myr­i­ad of con­ser­v­a­tive caus­es sup­port­ed by the Wal­mart and Wal­ton Fam­i­ly Foun­da­tions? Or does it mean that the per­son craved a banana and found her­self near a Wal­mart? It is impos­si­ble to know with­out engag­ing in actu­al speech with the individual.
In the yesterday's argu­ments, Jus­tice Brey­er tried fruit­less­ly to point out that we have to beware in ascrib­ing too much mean­ing to mon­ey. ​"You will go out this door and you will buy hun­dreds of things, if not thou­sands, where mon­ey will go from your pock­et into the hands of peo­ple, includ­ing many gov­ern­ment peo­ple, who will spend it on things you dis­agree with." But with a quick out-of-con­text quote by James Madi­son, the attor­ney brushed aside Jus­tice Breyer's concerns.
In this case, which was pur­port­ed­ly all about the First Amend­ment, it was shock­ing how lit­tle speech or the polit­i­cal posi­tions of the unions were dis­cussed in the oral argu­ments. Indeed, though sev­er­al of the Jus­tices repeat­ed­ly cast teacher pay and mer­it pay as high­ly polit­i­cal issues over which teach­ers could dis­agree, it appears that Rebec­ca Friedrichs (the lead plain­tiff in the case) actu­al­ly agrees with the union on these issues.
This leads to the nat­ur­al ques­tion of what hap­pens when con­ser­v­a­tives have com­plet­ed the project of going after union mon­ey and actu­al­ly go after union speech. Con­trary to the pic­ture paint­ed by many of these con­ser­v­a­tive orga­ni­za­tions, unions are not sim­ply mas­sive war chests secret­ly fund­ing the Demo­c­ra­t­ic Par­ty. They are orga­ni­za­tions that rep­re­sent mil­lions of work­ers each and every day in griev­ances, con­tract nego­ti­a­tions, the press, the legal sys­tem, the polit­i­cal sphere and in a vari­ety of oth­er domains. Unions engage in an enor­mous amount of ​"speech" on behalf of their mem­ber­ships — is each and every part of that speech open to First Amend­ment attack?
Judg­ing by the briefs sub­mit­ted in this case and the oral argu­ments, there is good rea­son to be con­cerned about future attacks. After union dues and fees, the like­ly next attack will be about exclu­sive rep­re­sen­ta­tion. If the Supreme Court here deter­mines that the require­ment to pay fees for rep­re­sen­ta­tion vio­lates pub­lic sec­tor work­ers' First Amend­ment rights, it is hard to see how they won't also soon deter­mine that pub­lic sec­tor unions' rep­re­sen­ta­tion of work­ers does not also vio­late their First Amend­ment rights. While some union advo­cates have argued for the elim­i­na­tion of exclu­sive rep­re­sen­ta­tion (espe­cial­ly in response to ​"right to work"), one has to rec­og­nize that Amer­i­can labor law was estab­lished with a care­ful bal­ance in mind. With­out required fees and with­out exclu­sive rep­re­sen­ta­tion, the hori­zon will change greatly.
Though it's impos­si­ble to divine from oral argu­ments which way the ulti­mate deci­sion will go, yesterday's argu­ment showed a lack of under­stand­ing on the part of some of the jus­tices of how unions func­tion, an antipa­thy towards their activ­i­ties on behalf of their mem­ber­ship and a view of them as being at odds with the Con­sti­tu­tion. None of that bodes well for the out­come unions are hop­ing for in this case.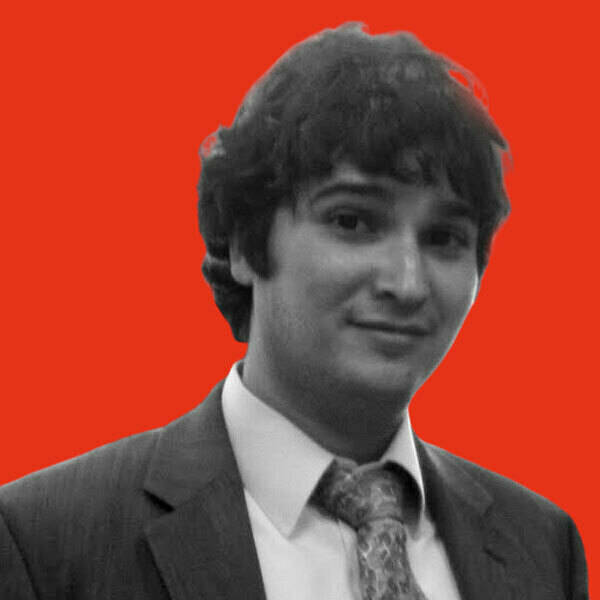 Moshe Z. Mar­vit is an attor­ney and fel­low with The Cen­tu­ry Foun­da­tion and the co-author (with Richard Kahlen­berg) of the book Why Labor Orga­niz­ing Should be a Civ­il Right.