Taking the Helm, Trumka Calls for 'New Kind of Labor Movement'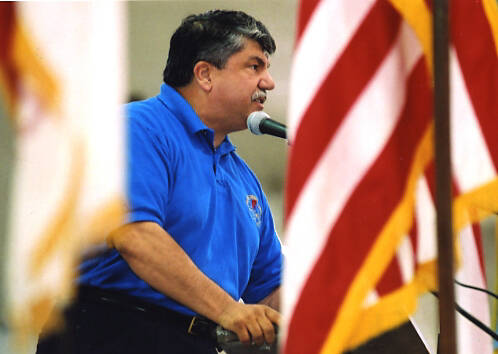 PITTSBURGH — Calling for the creation of ​"a new kind of labor movement" that meets the needs of a changing economy and can ​"turn our country around," Richard Trumka took the helm of the AFL-CIO Wednesday in an uncontested election.
And as one symbol of the change he hopes to bring, delegates also elected two women to the federation's other top leadership positions — 39-year-old secretary-treasurer Elizabeth Shuler and the incumbent executive vice-president Arlene Holt Baker, who is the labor movement's highest-ranking African-American.
In an emotional, energetic speech, Trumka set ambitious goals for labor – from current legislative goals for health reform and the Employee Free Choice Act to reunification of organized labor, global unionism and organizing every worker in America.
He chided labor for having discriminated on the basis of race and gender in the past and challenged unions ​"to build a labor movement that leaves no worker behind."
A former coal miner and lawyer who led a reform to win the presidency of the Mineworkers, where he led militant strikes but also established cooperative agreements with some employers, Trumka has often played a low-key role since he won the secretary-treasurer office on a rare insurgent ticket with John Sweeney in 1995.
But as a compelling speaker and articulate defender of labor's views, he undoubtedly will try to assume a much higher-profile public role than Sweeney – starting Friday with a three-city tour.
Trumka wants a new labor movement that appeals more to young people in particular, but he also clearly wants unions more oriented to needs of women, people of color and immigrant workers. Too often young people ​"look at unions [and] they don't see themselves, only a grainy, faded picture from another time," he said.
The labor movement can't ask the next generation of workers to change how they earn their living to fit our model of trade unionism. No! We have to change our approach to organizing and representation to better meet their needs.

What kind of labor movement do we need? A younger labor movement. A greener labor movement. A labor movement that can project its power – to defend workers anywhere in the world. A labor movement that's organizing the unorganized.

A labor movement that's winning healthcare for every family – and, yes, a labor movement that stands by its friends, punishes its enemies, and challenges those who can't decide whose side they're on.
But as he praised Obama – and admitted his own support for a single-payer health plan — he made his support for Obama's plan conditional: ​"And, Mr. President, so long as you stand for a public option we are going to stand with you."
Trumka pledged to get the Employee Free Choice Act passed, but cautioned that unions had to know how to take advantage of it. ​"We need to hit the ground running with a strike force of 1,000 professional organizers whose only goal is tro see that every worker who wants a union contract gets a union contract."
But he got his biggest ovation when he committed that strike force to fighting raids by other unions – an indication of how defensive many unions are.
He wants a unified labor movement. On Thursday morning, he'll get part of that wish when UNITE HERE president John Wilhelm announces that his union, part of the breakaway Change To Win federation formed in 2005, is returning to the AFL-CIO. At the same time, the AFL-CIO authorized its building trades department to start a carpenters organizing project if the Carpenters – which recently left CTW – do not rejoin the AFL-CIO.
"We need a labor movement that's not afraid of new ideas – and understands that nostalgia for the past is no strategy for the future," the new head of the ​"House of Labor" argued.
But the details of that new strategy will need to be filled in. And the sooner the better.
Support this work
Reader donations, many as small as just $5, are what fund the work of writers like this—and keep our content free and accessible to everyone. If you support this work, will chip in to help fund it?

It only takes a minute to donate. Click here to make a tax-deductible donation.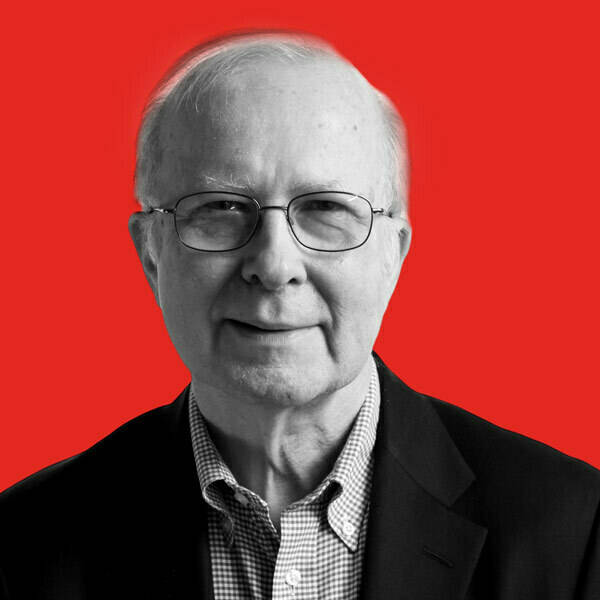 David Moberg, a senior editor of In These Times, has been on the staff of the magazine since it began publishing in 1976. Before joining In These Times, he completed his work for a Ph.D. in anthropology at the University of Chicago and worked for Newsweek. He has received fellowships from the John D. and Catherine T. MacArthur Foundation and the Nation Institute for research on the new global economy.
Help support this work
As a reader-supported, nonprofit publication, all of the journalism In These Times produces is made possible by readers like you. If you support this work, will chip in $5 or more to help fund it?