Crit­i­ciz­ing Pres­i­dent Barack Oba­ma is a hard sell in the black com­mu­ni­ty. Even with the Great Reces­sion wreak­ing hav­oc in every nook and cran­ny of African-Amer­i­can life, it's not easy to get a dis­cour­ag­ing word from black folks about America's first black president.
'A chorus of black leaders have started singing a new song, saying that the president doesn't need a black agenda,' Smiley said. 'I must have missed that choir rehearsal.'
And those who do utter such words often face com­mu­ni­ty enmi­ty and ques­tions about their motives. African-Amer­i­cans are intense­ly loy­al to the first of their own, but while this strong sense of racial alle­giance is under­stand­able, it's pro­duc­ing a log-jam in our polit­i­cal culture.
As the Pub­lic Ene­my lyric ​"most of our heroes don't appear on no stamps" makes clear, the per­son­al­i­ties most esteemed in black Amer­i­ca are oppo­si­tion­al fig­ures. Fred­er­ick Dou­glass, Nat Turn­er, Har­ri­et Tub­man, William Mon­roe Trot­ter, Ida B. Wells, WEB Du Bois, Paul Robe­son, Mal­colm X, etc., all worked to expose the racial hypocrisy at the heart of the Amer­i­can project.
But as pres­i­dent, Oba­ma has had to present our trau­mat­ic racial his­to­ry as a nar­ra­tive of Amer­i­can majesty. Con­se­quent­ly, he is chang­ing how the black com­mu­ni­ty thinks of itself, which has result­ed in a sig­nif­i­cant change in the con­fig­u­ra­tion of black leadership.
This con­flict broke into view dur­ing a pub­lic spat between for­mer pres­i­den­tial can­di­date and activist Rev. Al Sharp­ton and Tavis Smi­ley, the com­men­ta­tor and author. On the pop­u­lar Tom Joyn­er Morn­ing Show, Smi­ley told radio lis­ten­ers: ​"A cho­rus of black lead­ers have start­ed singing a new song, say­ing that the pres­i­dent doesn't need a black agen­da. I must have missed that choir rehearsal, because I don't know the words to this new hymn. Do we think we can give Pres­i­dent Oba­ma a pass on black issues and some­how, when he is no longer in office, res­ur­rect the moral author­i­ty to hold future pres­i­dents account­able to our concerns?"
That good ques­tion was prompt­ed by pub­lic com­ments Sharp­ton made fol­low­ing a White House meet­ing that he, NAACP Pres­i­dent Ben­jamin Jeal­ous and Nation­al Urban League Pres­i­dent Marc Mor­i­al had with Obama.
Sharp­ton report­ed­ly said the pres­i­dent need not ​"bal­ly­hoo" a black agen­da. He argued that Oba­ma faced polit­i­cal con­straints and could best assist dis­tressed black com­mu­ni­ties with a broad­er, race-neu­tral strat­e­gy. Smi­ley strong­ly dis­agreed. And the feud was on. Expect­ing Oba­ma to become a ​"black expo­nent of black views" was ​"just stu­pid" Sharp­ton told Smi­ley in one of many testy exchanges.
Dur­ing Smiley's crit­i­cism of the ​"cho­rus of black lead­ers" he announced a gath­er­ing of experts in which dis­cus­sion of a black agen­da would take cen­ter stage. That event was held on March 20, in Obama's home­town at Chica­go State Uni­ver­si­ty, and includ­ed 12 speak­ers, all of whom to vary­ing degrees urged the pres­i­dent to focus on issues impor­tant to black Americans.
Sharpton's Nation­al Action Net­work has sched­uled a sim­i­lar event dur­ing its annu­al con­fer­ence, April 14 to 17, in New York, and it's like­ly the pan­elists at his event will endorse the president's race-neu­tral approach.
At the heart of the dis­agree­ment is the ques­tion: Is Obama's race-neu­tral approach appro­pri­ate con­sid­er­ing the many mis­eries afflict­ing black Amer­i­ca? Why should African-Amer­i­can activists stop press­ing for atten­tion to their issues just because the pres­i­dent now is black? Wouldn't it have been per­verse to fight for a black pres­i­dent just so he could ignore or down­play the des­per­ate needs of the black community?
Those in the Sharp­ton camp argue he should avoid black issues lest it inflame white oppo­si­tion to a point where it could crip­ple his pres­i­den­cy. If he pushed a black cause it would empow­er con­ser­v­a­tives seek­ing to derail pro­gres­sive leg­is­la­tion. Let us not for­get, they note, the Unit­ed States is just 56 years away from Jim Crow apartheid.
What's more, that argu­ment goes, with xeno­pho­bic tea partiers omi­nous­ly wav­ing their pitch­forks and assault rifles and scream­ing for Obama's polit­i­cal blood, now is not a pro­pi­tious time for a black agenda.
Sharp­ton took unusu­al umbrage at the crit­i­cism because in some ways Smi­ley had usurped his tra­di­tion­al role. Sharp­ton had been the one on the out­side throw­ing rocks. Now he is an insid­er and a bit uncom­fort­able with his new role as pres­i­den­tial apologist.
That's cer­tain­ly a change for the brash min­is­ter who made his name fight­ing police bru­tal­i­ty and racial assaults on black vic­tims. But it's just one of many changes wrought by Obama's his­toric ascension.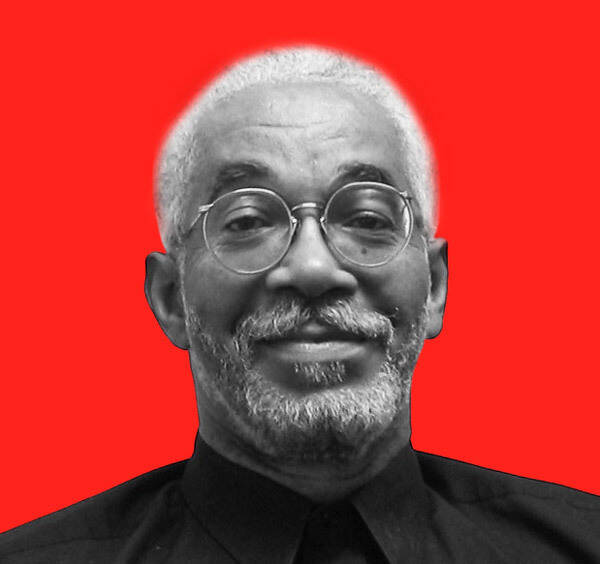 Sal­im Muwakkil
is a senior edi­tor of
In These Times
, where he has worked since
1983
. He is the host of The
Sal­im Muwakkil
show on WVON, Chicago's his­toric black radio sta­tion, and he wrote the text for the book
HAROLD: Pho­tographs from the Harold Wash­ing­ton Years
.